Ho-Am Museum of Art Reopens with Kim Whanki Retrospective After Renovation
By Tong Tung Yeng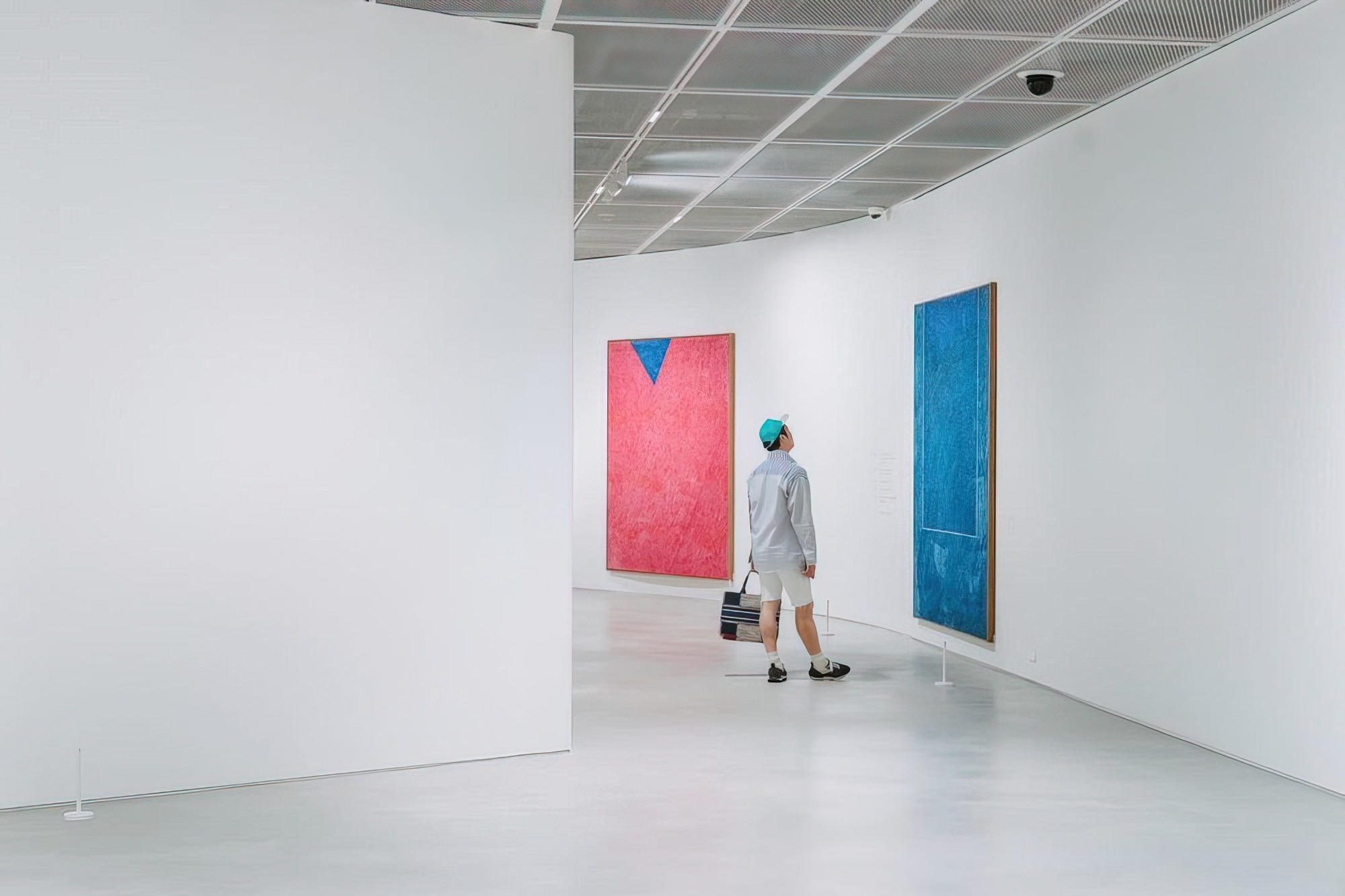 After an 18-month renovation of its two-story main building and its traditional Hee Won garden, the Ho-Am Museum of Art, in Yongin, South Korea, reopened its doors today with a retrospective of pioneering Korean abstractionist Kim Whanki. The museum houses part of the collection amassed by the founder the Samsung conglomerate.

One of South Korea's most celebrated modern artists, Kim Whanki was born in a small seaside town of the South Jeolla Province in 1913, during the Japanese occupation of Korea. He was exposed to Japan Cubism, Futurism, and Surrealism while studying at Tokyo's Nihon University. During his travels to Paris, he explored Korean aesthetic tradition in conversation with European abstraction, and finally after relocating permanently in New York his artistic career took off with the culmination of his iconic dot paintings.
The exhibition title, "A dot, a sky: Kim Whanki," not only surmises Kim's reverence for nature, but also implies a convergence of his myriad artistic explorations that spanned 40 years, from the mid-1930s to his death in 1974. In addition to his blue, yellow, and red dot paintings redolent of the sun and sea, the show also highlights Kim's fascination with the Moon Jar, a type of Joseon-era white porcelain believed to embody the perfect blend of tradition and modernity. With 120 artworks on view, including oil paintings and pieces of pottery obtained from private and institutional collections, as well as personal sketches, photographs, and letters provided by Kim's family, the show demonstrates Kim's pursuit of finding abstraction through larger-than-life phenomena, such as in images of the moon or mountains.
Established in 1982 by Samsung Group founder Lee Byung-chul, Ho-Am Museum of Art house Lee's permanent collection of ancient artifacts and traditional Korean paintings, with the museum surrounded by scenic Hee Won garden with lotus ponds and traditional stone sculptures. Located within the Samsung-owned theme park, Everland Resort, in Gyeonggi-do province outside of Seoul, Ho-Am is the lesser-spotlighted sibling of contemporary art museum, Leeum Museum of Art in Seoul. The latter is similarly run by the electronics conglomerate, but has enjoyed comparative attention due to its unique blend of permanent collections showcasing Joseon-era and other traditional Korean art, alongside rotating exhibitions of international contemporary art.
"A dot, a sky: Kim Whanki" will run through Ho-Am Museum of Art's newly renovated first and second floor galleries, beginning today through to September 10.
Tong Tung Yeng is an editorial intern at ArtAsiaPacific.
Subscribe to ArtAsiaPacific's free weekly newsletter with all the latest news, reviews, and perspectives, directly to your inbox each Monday.