First Nations Artist to Represent Australia at the 60th Venice Biennale
By Tong Tung Yeng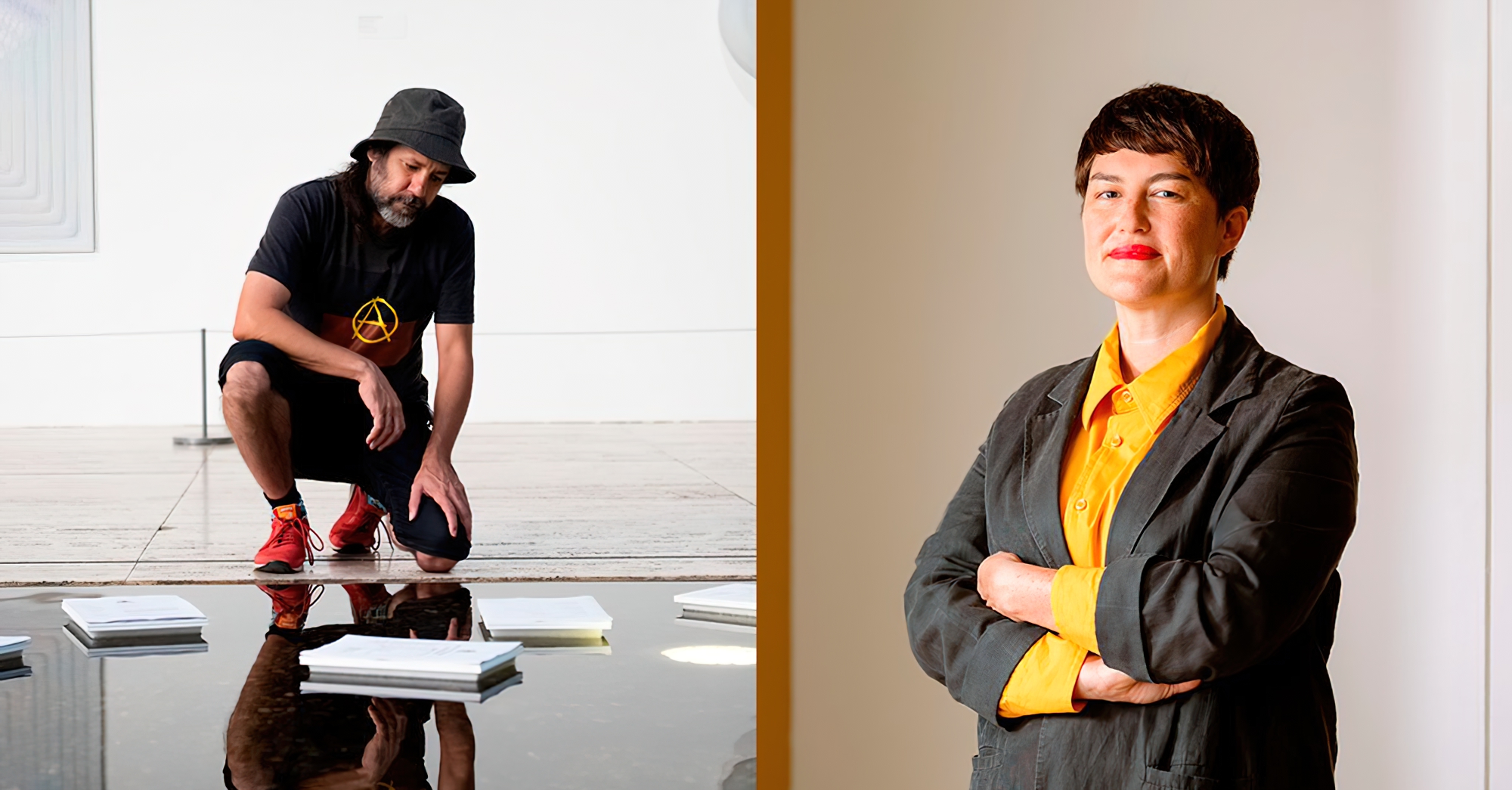 First Nations artist Archie Moore has been selected by the Australia Council to represent the country at the 60th Venice Biennale, which will run through April 20 to November 24, 2024. Ellie Buttrose, curator of contemporary Australian art at the Queensland Art Gallery | Gallery of Modern Art (QAGOMA), has been tasked to curate Moore's new project at the Biennale. This move comes seven years after Australia's first solo presentation by a First Nations artist, photographer Tracey Moffat, at the 2017 edition of Venice Biennale.
The 52-year-old artist of Kamilaroi and Bigambul descent works across a diverse range of media, including painting, sculpture, installation, and photography. His research-driven practice examines historical narratives and reflects on personal experiences. Moore's concerns are rooted in Aboriginal politics and contested national histories, with ideas of uncertainty characterizing much of his investigations. Signifiers of identity, such as skin, language, smell, food, dwelling, politics, religion, and flags, are motifs that frequently featured in and scrutinized through his works.
According to QAGOMA director Chris Saines, Moore was chosen for his "generous and productive approach to storytelling about the impact of Australia's colonial and post-colonial project on Australia's First Nations peoples." Moore's presentation for the 2024 Biennale is slated to tour to QAGOMA following its international showing.
In 2020, Queensland launched its decade-long "Creative Together" strategy to promote art and culture in the state, with a focus on elevating First Nations arts. On January 30, the Australian government introduced the new cultural policy "Revive," which similarly prioritizes the development of Indigenous culture. Australian minister for the arts Leeanne Enoch noted that Moore representing Australia at the 2024 Venice Biennale would be a "remarkable opportunity, [which] will go far in realising the vision of Creative Together . . . and [the Queensland Government's] priorities to elevate First Nations arts."
Tong Tung Yeng is ArtAsiaPacific's editorial intern.
Subscribe to ArtAsiaPacific's free weekly newsletter with all the latest news, reviews, and perspectives, directly to your inbox each Monday.