Festive documenta fifteen Opens Amid German Debate Over Historical Responsibilities
By HG Masters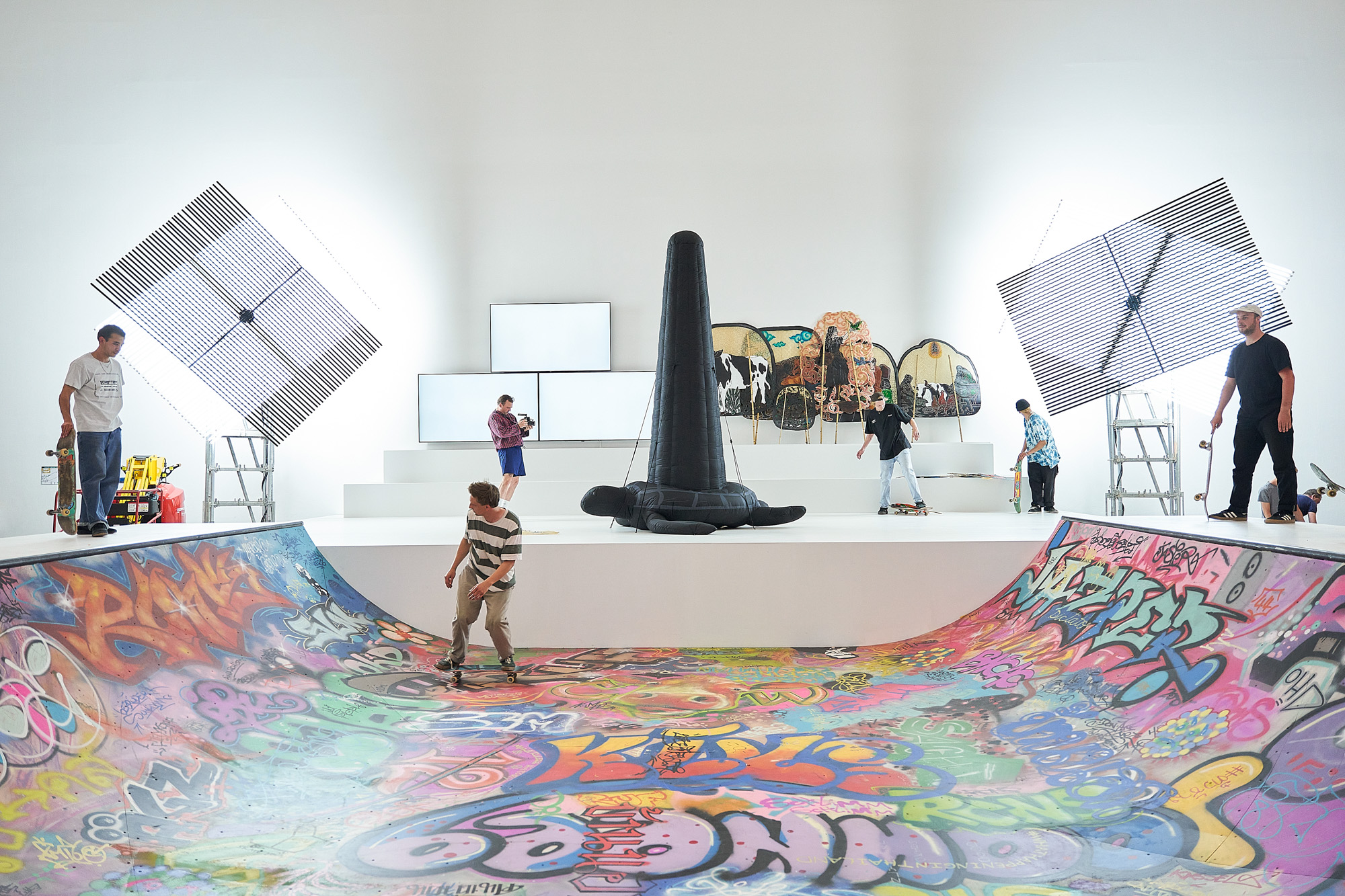 With more than 1,500 named participants and thousands of visitors attending dozens of concerts, performances, tours, conversations, and parties, documenta fifteen opened on Saturday, June 18, in Kassel without either a major protest or any acts of violence. But Germany's national debate about antisemitism rages on, with president Frank-Walter Steinmeier saying at the show's opening that recognition of the state of Israel was a precondition for any conversation and there were limits on what artists can do when addressing political issues.
"As justified as some criticism of Israeli policies, such as the building of settlements, is, recognizing Israeli statehood means recognizing the dignity and security of the modern Jewish community," Steinmeier said. He called on documenta's organizers not to "outsource" this responsibility to the artistic directors, the Indonesian collective ruangrupa, but instead for the organization itself to do more to mediate and create the conditions for debate between artists from developing countries and the Jewish community in Germany.
On Saturday, a small group of protesters in central Kassel waved Israeli flags, while counter-protesters played Arabic music and danced in the street. But the opening weekend was free of any violence of the kind threatened in the run-up to the opening, when vandals defaced the interior of a venue where the Palestinian artist collective The Question of Funding is exhibiting their projects with the name of a young fascist politician and a coded death-threat.
At the opening press conference on Wednesday, June 15, the mayor of Kassel, Christian Geselle, had called for the media to look closely at the exhibition before judging it, while affirming the values of freedom of expression in the German context where supporting Israel and its right to exist and the need to protect Jewish communities from antisemitism has a clear historical connection to the state's perpetuation of the Holocaust. Angela Dorn-Rancke, the Hessian minister of higher education, research, science, and the arts, made similar remarks, promoting the ideas of understanding and dialogue while asserting Germany's historical responsibility for maintaining the security of the state of Israel.
For many participants from the Global South and those active in anticolonial discourses and struggles, however, the issue remains Germany's and Europe's, one that is imposed by the state onto all of the participants at an international event like documenta. Whether documenta will be compelled by the politics of Germany to host events explicitly tackling these topics—after the derailment of an extensive series of talks in May following Germany's Central Council of Jews' withdrawal of support when guests not representing its views were invited to speak—remains to be seen. For now, documenta's participants and guests will be preoccupied by the panoply of daily events and unfolding collaborations throughout the coming months.
HG Masters is ArtAsiaPacific's deputy editor and publisher.