European Cultural Festivals Contend with Israel-Palestine Polarization
By Anna Lentchner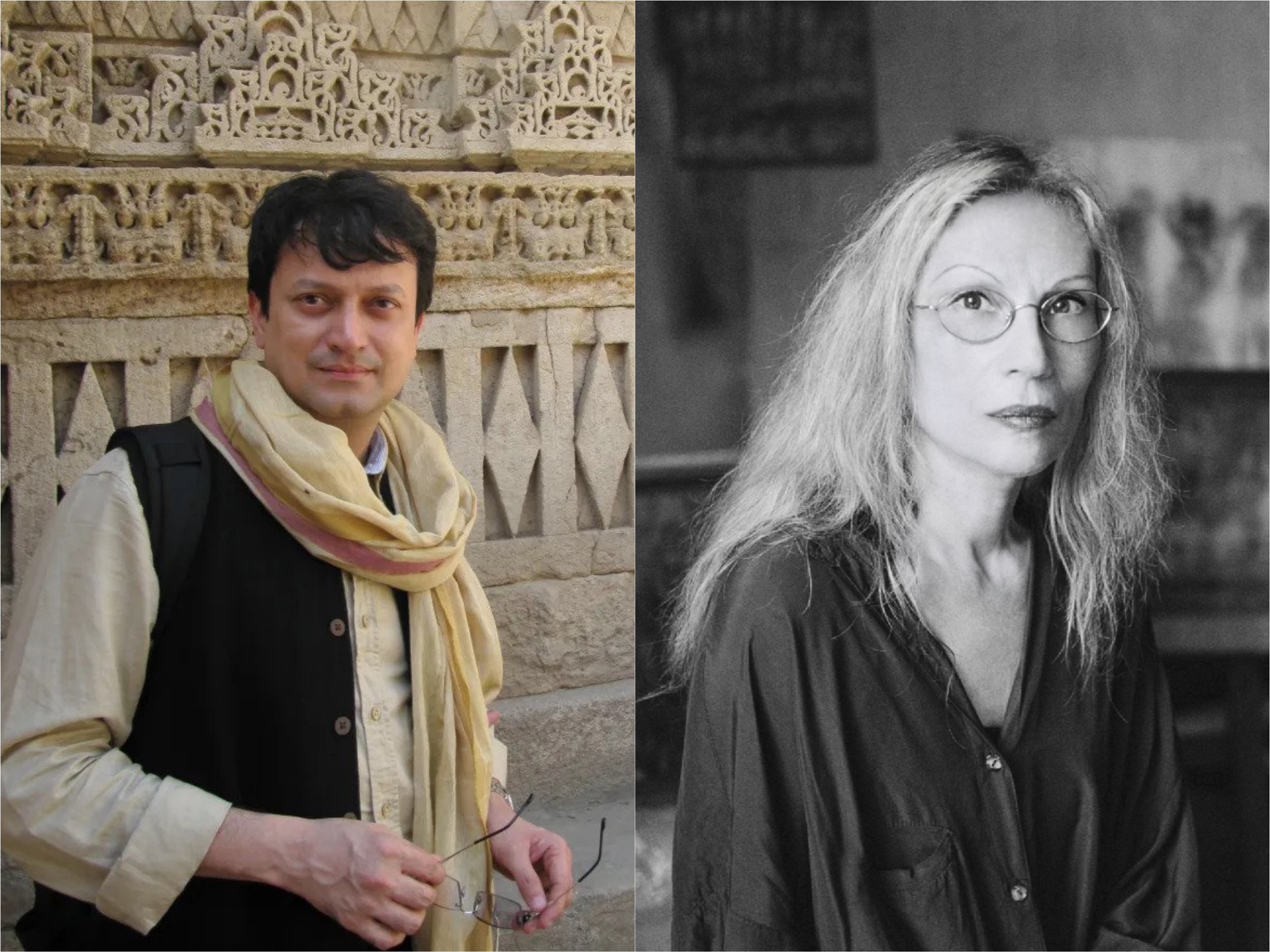 *This article was updated on November 15, 2023
Arts and cultural institutions in Europe and North America face increasing pressure from governments and stakeholders to restrict or limit displays of support for the Palestinian struggle. Since Hamas's attack on October 7, the violence in Israel, Gaza, and the occupied territories has in one month led to the deaths of more than 1,200 Israelis and 11,000 Palestinians.
Funded by the German federal and state government, Documenta has come under scrutiny over its criticism for displays of Palestinian solidarity from people affiliated with the event. On November 10, it released a statement denouncing Mumbai-based writer and curator Ranjit Hoskoté, a member of the selection committee for the artistic director of Documenta 16. An article by the German newspaper Süddeustsche Zeitung revealed that in 2019, Hoskoté signed a letter written by the Indian division of Palestinian advocacy group Boycott, Divestment, Sanctions (BDS) comparing Hindu nationalism to Zionism. Documenta director Andreas Hoffmann said he was unaware the letter had existed prior to the report, but described Hoskoté's signing of it "not in the least acceptable . . . due to its antisemitic content." The statement went on to say that Documenta's shareholders do not tolerate Finding Committee members having any BDS affiliations, and that it would question Hoskoté further. The German parliament passed a resolution in 2019 labeling BDS "antisemitic" and restricting funding for any organization that promotes it.
Meanwhile, speaking to Monopol magazine, Hoskoté stated that he is "deeply affected by the indirect accusation that [he is] antisemitic," considering that his "connection to the history of Judaism is strong, deep, and lifelong." Hoskoté submitted his resignation letter on November 13, writing: "It is clear to me that in this toxic atmosphere there is no room for a nuanced discussion of the issues at hand. And now—in what seems to me like a futile attempt to salvage a situation that is no longer salvageable—I am being asked to accept a blanket and untenable definition of antisemitism." Just last month, a similar instance occurred when two members of the Indonesian collective ruangrupa, the artistic directors of documenta fifteen, "liked" Instagram videos that featured popular pro-Palestinian slogans. Hoffman had called this "intolerable and unacceptable," even though both ruangrupa members "unliked" the content.
Following the release of Documenta's statement, fellow finding committee member Bracha L. Ettinger, an artist and philosopher based in Tel Aviv, resigned from her position. She claimed that the revelation about Hoskoté's BDS endorsement did not impact her decision, but rather cited the "dark times" in Israel, which have made it difficult for her to travel and attend committee meetings. Her resignation letter reportedly stated: "The future Documenta has been constantly on my mind for the last seven months . . . Unfortunately, today I have the feeling that I can no longer contribute to this process."
The International Documentary Film Festival Amsterdam (IDFA) also came under fire after it denounced a prevalent Palestinian slogan as "triggering" and "offensive." At the opening ceremony on November 8, IDFA artistic director Orwa Nyrabia's speech was interrupted by activists calling for a ceasefire while displaying a banner that read: "From the River to the Sea, Palestine Will Be Free." The slogan is controversial because it contests all Israeli territory (and therefore, its statehood), but since August has been protected under freedom of expression in Amsterdam. Nyrabia apologized on Friday for applauding the activists, saying he was supporting free speech but not endorsing the slogan on the banner.
In response, Palestinian artist and filmmaker Basma al-Sharif resigned from her position as a Envisions jury member and withdrew her films from the Corresponding Cinemas program. She stated via Instagram: "Today we are live-streaming the brutal murder of Palestinians, as Netanyahu and the West continue to reject a ceasefire . . . and we are forced to explain again why a call for liberation from oppression in a country that believes in Freedom of Expression is not only acceptable but urgently necessary. You can do better, [IDFA]."
IDFA published a statement on November 12: "With much respect and with openness and readiness to learn and be self-critical, we have received, read, and discussed various statements and messages from various respected groups and individuals," it reads, "we understand that the slogan that is at the heart of the on-going discussion is used by various parties in different ways and is perceived by various people in various manners . . . Our hope is that everybody feels entitled to use this platform, seriously and responsibly, lovingly and sincerely."
The following day, Berlin-based artist and filmmaker Jumama Manna, who is Palestinian and holds Israeli citizenship, announced that she had pulled her screening from the IDFA, stating: "IDFA was pressured to respond to what are baseless accusations of antisemitism tagged to a pro-Palestinian chant for freedom. This is part of the McCarthy-esque reality we're facing in Europe that obfuscates the state of apartheid in Palestine/IL and seeks to demonize and shut down solidarity with the Palestinian struggle."
On November 14, Pechanga-Luiseño artist and filmmaker Sky Hopinka, who is also a member of the Ho-Chunk Nation, likewise withdrew his film from the festival "in solidarity with [his] Palestinian friends and colleagues." Hopinka's post goes on to state that he supports Nyrabia, who is "in an impossible position as the director of this festival, as an Arab, as a Syrian, and as a friend to so many of us."
As art critic Barry Schwabsky cynically described the tensions running throughout the cultural field: "There may be a ceasefire in Gaza before there's one in the art world."
Anna Lentchner is assistant editor at ArtAsiaPacific.
Subscribe to ArtAsiaPacific's free weekly newsletter with all the latest news, reviews, and perspectives, directly to your inbox each Monday.