Do Ho Suh's Textile Installations Damaged at Australian Museum During Private Event
By Tong Tung Yeng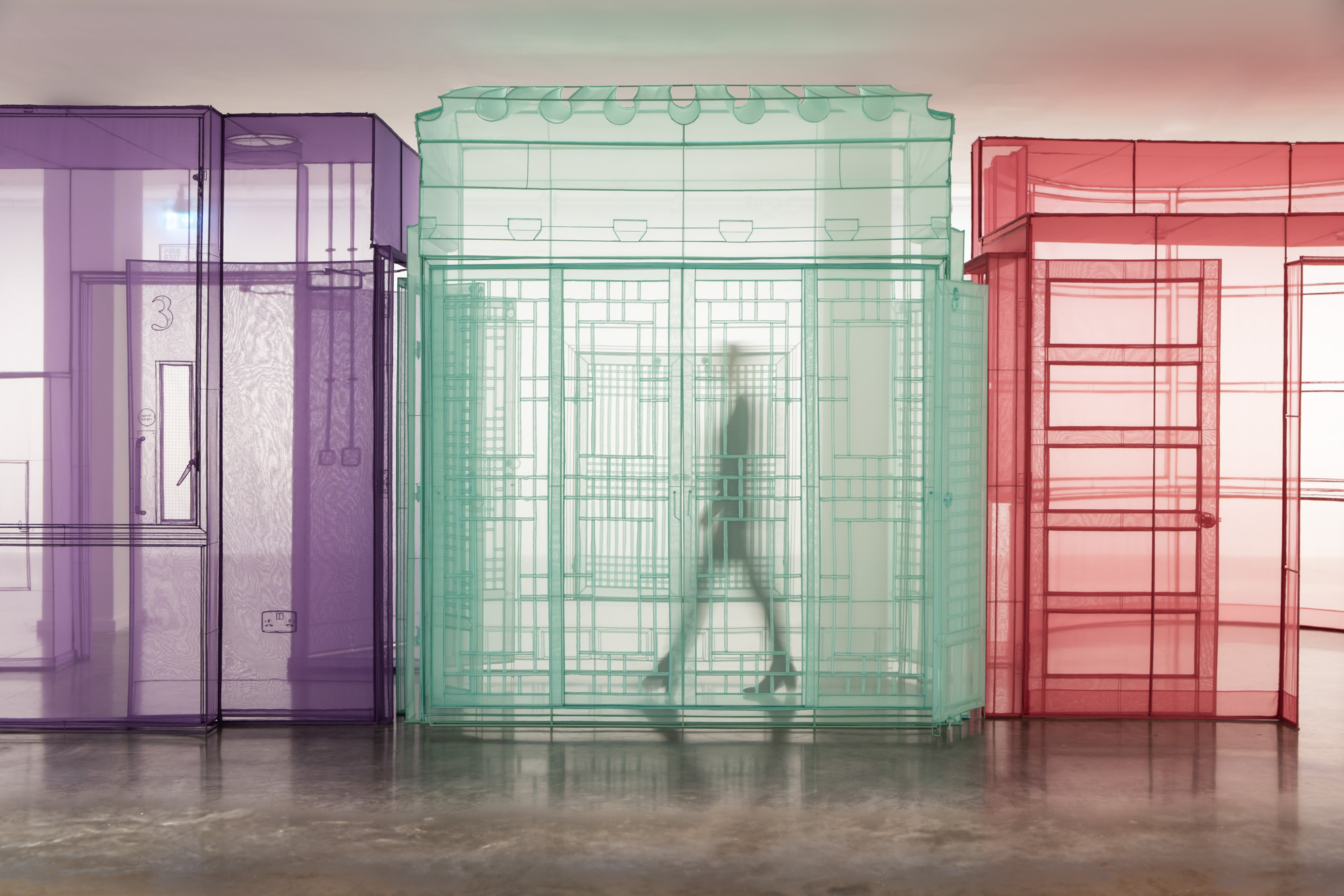 During a recent private, after-hours event held at the Museum of Contemporary Art (MCA) Australia in Sydney, an attendee "stumbled" and fell, damaging two major fabric installations by Do Ho Suh at the acclaimed South Korean artist's solo exhibition, which ended on February 27.
The accident occurred during a corporate event sponsored by MCA Australia's partner, global media conglomerate Bloomberg, and was held for the latter's employees. In an official media statement sent to ArtAsiaPacific, MCA Australia stated that a visitor "accidentally stumbled which impacted an installation on display. Museum protocol was followed, and no one was hurt." The museum did not disclose the titles of the works but according to an earlier report by the Daily Mail, two doors were "detached" in two of Suh's architectural installations, namely Hub, 260-10 Sungbook-dong, Sungbook-ku, Seoul, Korea (2016) and Hub-2, Breakfast Corner, 260-7, Sungbook-Dong, Sungboo-Ku, Seoul, Korea (2018).
Suh's iconic Hub series (2015– ) encompass diaphanous polyester fabric—often in pink, purple, orange, or green—draped over stainless-steel frames. His architectural installations are up-to-scale reconstructions of the interiors that the artist has previously traversed or lived in around the world, including Seoul, New York, Berlin, and London. These rooms, apartments, staircases, corridors, and other architectural spaces are often connected to one another, allowing visitors to experience walking through and inhibiting the spaces in Suh's memory.
While MCA Australia had a conservator assess the impacted artworks before reopening the gallery to the public, the museum did not issue any further statement on the works' current condition or its follow-up actions. While the exact, total value of the damaged works remains unknown, Suh's works have reached six-figure sums in past auctions.
Beginning in the 1990s, Suh's multimedia practice reflects on an individual's identity, memory, and perception of living space. Aside from his Hub installations, the exhibition at MCA Australia also featured the artist's extensive body of work across mediums such as sculpture, drawing, and print. The show at MCA, which ran from November 4, 2022 to February 27, 2023, was the artist's first solo exhibition in the Southern Hemisphere. The event was a widely anticipated leg of the latest edition of the Sydney International Art Series, which is a long-running initiative launched by the New South Wales Government to gather the works of outstanding international artists in Sydney.
Tong Tung Yeng is ArtAsiaPacific's editorial intern.
Subscribe to ArtAsiaPacific's free weekly newsletter with all the latest news, reviews, and perspectives, directly to your inbox each Monday.