Busan Biennale 2022 Reveals Title and Full Artist List
By Jenna Chan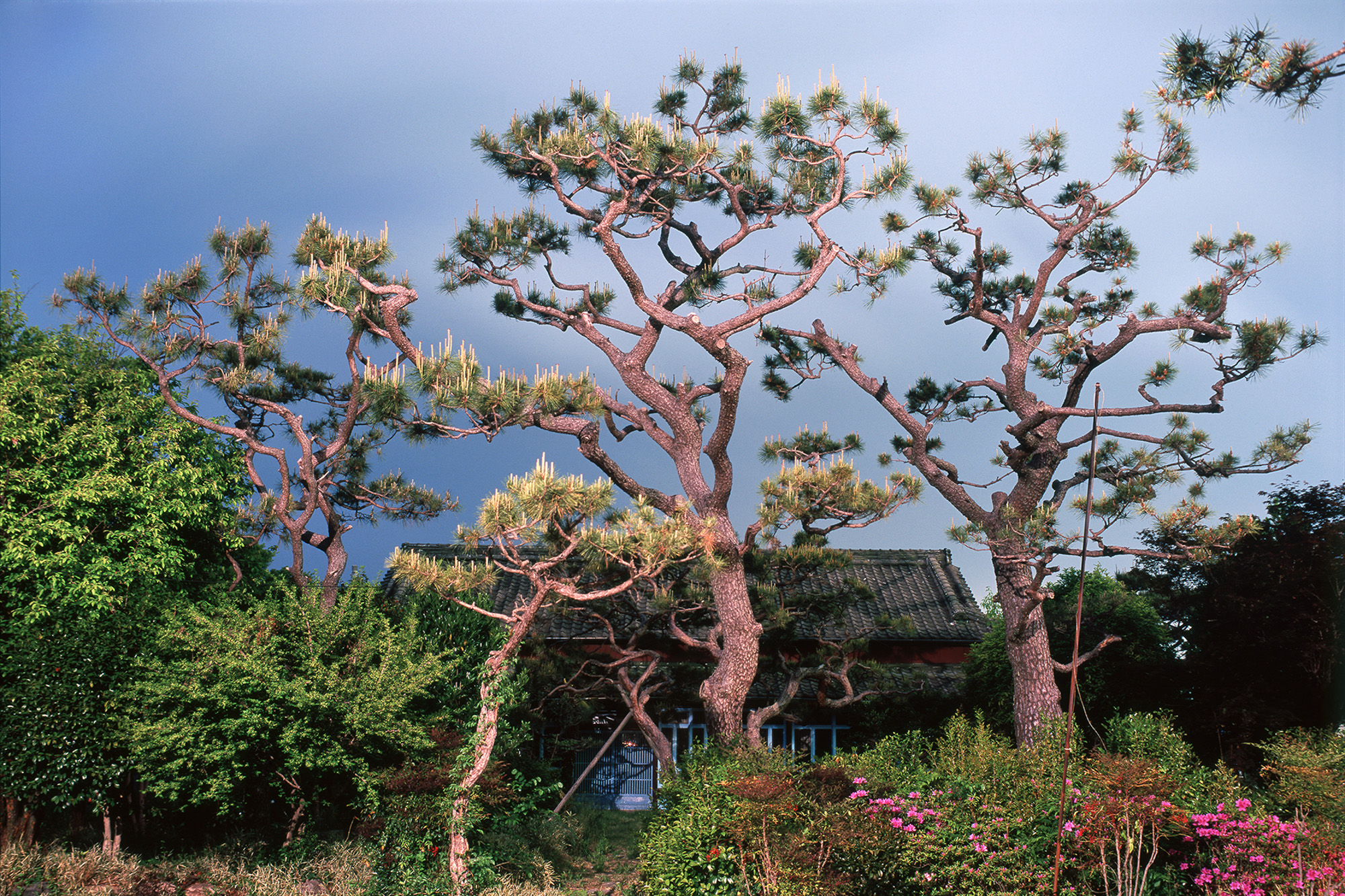 On July 20, the Busan Biennale Organizing Committee revealed the theme of the Busan Biennale 2022, "We, On the Rising Wave," and the full list of 64 participants. Led by artistic director Haeju Kim, the upcoming edition aims to redisocver collective memories of Busan and the changes of the city's structure throughout its modern era. The word "wave" refers to the "ebb and flow of migrants from other port cities around the world," and the phrase "on the rising wave" highlights one's connection with Busan's history as one imagines the future.
Among the list of multi-disciplinary participants, 18 are locally-based artists such as painter Moon Jiyoung, photographer Oh Suk Kuhn, and sculptor Mire Lee. The 46 overseas participants include multimedia artists who have experiences of migration or are based between two cities, such as Au Sow Yee, Evelyn Taocheng Wang, and Mika Rottenberg. Collectives such as Cooking Sections, Rice Brewing Sisters Club, and Chim↑Pom from Smappa!Group are also on the list. These participants will showcase works of painting, film, video installation, sculpture, performance, and photography, including new commissions based on their research into the region.
This year's Busan Biennale will take place across four venues: the Museum of Contemporary Art Busan, Pier 1 of Busan Port, an abandoned shipyard in Yeongdo, and a house in Choryang. Kim added, "In particular, we will be offering an outdoor theater in the evenings at the Yeongdo site, allowing people to view the video work of our participating artists amid the Busan cityscape." The 2022 edition will also feature a range of performances, workshops, and talks throughout its 65-day program.
Following the launching ceremony at the Organizing Committee's offices on July 8, the festival's team has initiated a series of online activities with supporters from across the world, including social media challenges and interviews with participating artists. The Busan Biennale 2022 is currently scheduled to run from September 3 to November 6.
The full list of participating artists and collectives is as follows:
Mounira Al Solh (Lebanon)
Edith Amituanai (New Zealand)
Au Sow Yee (Malaysia)
Charles Avery (UK)
Phyllida Barlow (UK)
Nina Beier (Denmark) + Bob Kil (UK)
Beob In (South Korea)
Elisa Jane Carmichael (Australia)
Sara Sejin Chang (Sara van der Heide) (Netherlands)
Chim↑Pom from Smappa!Group (Japan)
Choi Ho Chul (South Korea)
Chong Kim Chiew (Malaysia)
Choong Sup Lim (South Korea)
Chung Heemin (South Korea)
Cooking Sections, Tabita Rezaire (France/Denmark)
Megan Cope (Australia)
Gim Ikhyun (South Korea)
Fabien Giraud & Raphaël Siboni (France)
Alma Heikkilä (Finland)
Francisco Camacho Herrera (Colombia/Netherlands)
Hsu Chia-Wei (Taiwan)
Hyun Nahm (South Korea)
Joyul (South Korea)
Kam Min Kyung (South Korea)
Yusuke Kamata (Japan)
Arturo Kameya (Peru)
Kang Tae Hun (South Korea)
Kim Dohee (South Korea)
Kim Jeonggeun (South Korea)
Kim Jigon (South Korea)
Kim Jooyoung (South Korea)
Kim Young-jo (South Korea)
Lee In-Mi (South Korea)
Mire Lee (South Korea)
Qavavau Manumie (Canada)
Moon Jiyoung (South Korea)
Hira Nabi (Pakistan)
Hwayeon Nam (South Korea)
Otobong Nkanga (Nigeria)
Oh Suk Kuhn (South Korea)
Oh U-Am (South Korea)
PACK (South Korea)
Park Minhee (South Korea)
Laure Prouvost (France)
Marwan Rechmaoui (Lebanon)
Rice Brewing Sisters Club (South Korea)
Sandy Rodriguez (USA)
Pia Rönicke (Denmark)
Mika Rottenberg (Argentina)
Eoghan Ryan (Ireland)
Bassem Saad (Lebanon)
Franco Salmoiraghi (Colombia/Netherlands)
Aki Sasamoto (Japan)
Grace Schwindt (Germany)
Sancintya Mohini Simpson (Australia)
Song Min Jung (South Korea)
Adeela Suleman (Pakistan)
Sung Hwan Kim (South Korea)
Jennifer Tee (Netherlands)
Mahyad Tousi (USA)
Alexander Ugay (Kazakhstan)
Evelyn Taocheng Wang (China/Netherlands)
Sera Waters (Australia)
Jenna Chan is ArtAsiaPacific's editorial intern.