Ashley Bickerton, 1959–2022
By HG Masters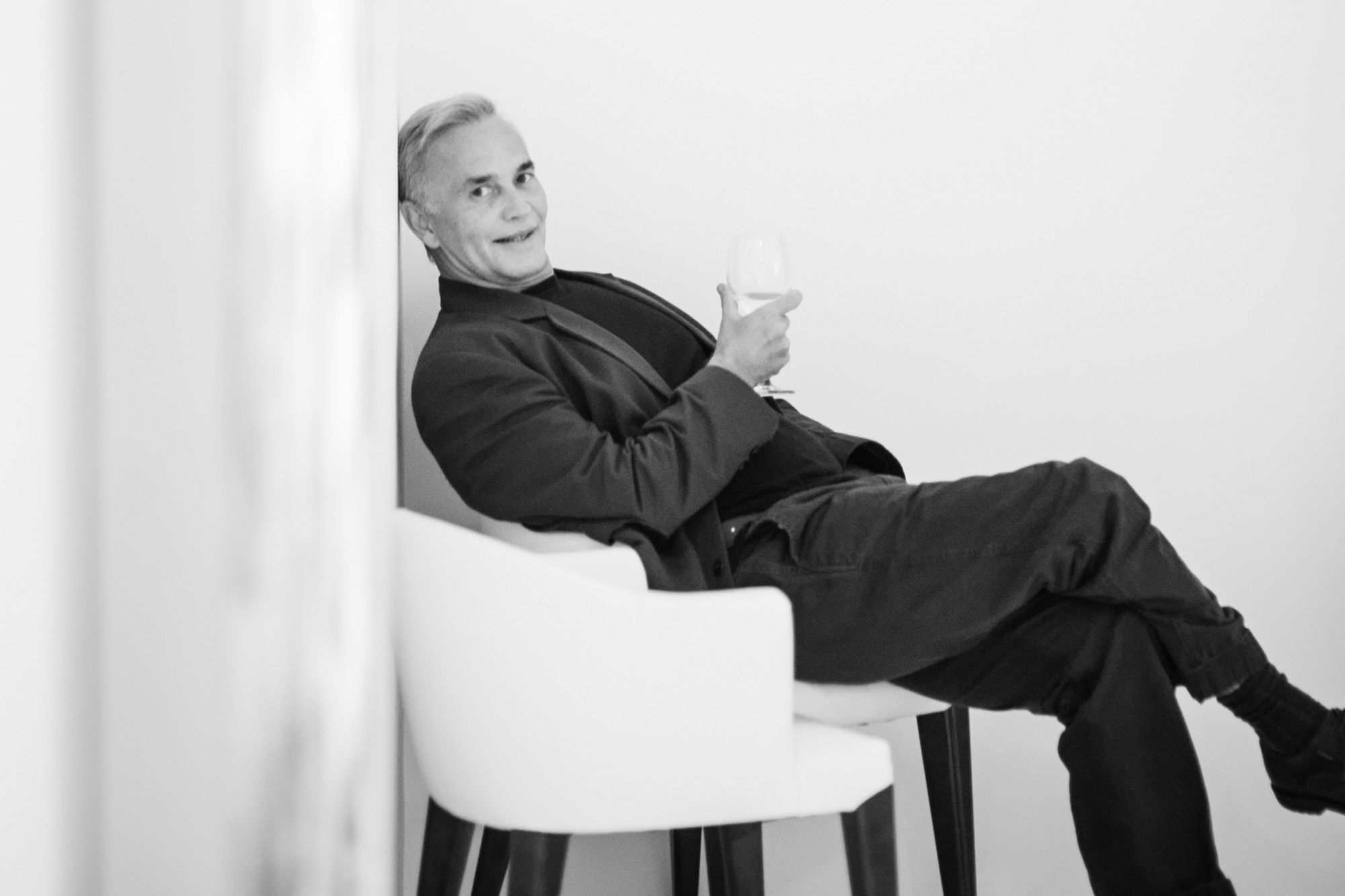 Celebrated for his provocative paintings and sculptures that critique the excesses of material consumerism and global tourism, Ashley Bickerton died in Bali on November 30 at the age of 63 from complications from amyotrophic lateral sclerosis (ALS).
Active in the New York, Indonesian, and wider commercial art world up to the end of his life—despite announcing his diagnosis with the neurodegenerative disease in 2021—Bickerton held an exhibition, titled "Heresy or Codswallop," at Gajah Gallery in Singapore in January 2021, which surveyed his career, followed by a show of new works in Los Angeles in September at Various Small Fires. This year in January, he presented recent and past works at a pair of shows in New York at Lehmann Maupin gallery and O'Flaherty's, respectively. He subsequently announced in May that he would begin working with the New York commercial behemoth Gagosian, where he is scheduled to exhibit in 2023.
Bickerton was born in Barbados in 1959 and his father was a British linguist who studied pidgin and creole languages, moving the family to many places before they settled in Hawai'i. He studied at the California Institute of the Arts, graduating in 1982, after which he moved to New York City, where he attended the critical theory-driven Whitney Independent Study Program. His breakout moment came in 1986, when Sonnabend Gallery featured his work in a four-person show with Jeff Koons, Peter Halley, and Meyer Vaisman, establishing this cohort as the "Neo-Geo" artists whose works responded to the corporate-driven, consumer lifestyles of the 1980s. Perhaps his most iconic work from that period is the wall sculpture Tormented Self-Portrait (Susie at Arles) (1987–88), now in the permanent collection of the Museum of Modern Art in New York. In place of a figurative representation, the work is a large metal box emblazoned with commercial logos of brands ranging from cigarettes to shaving cream and surfing wear, suggesting a subjectivity defined only through this assemblage of products, schools, restaurants, and ski resorts.
An avid surfer, Bickerton relocated to Bali in 1993. Subsequently his artwork became more figurative as he self-consciously, and self-critically, began making paintings that address the exotic clichés of the Pacific from the perspective of the European male gaze, while hordes of tourists increasingly transformed the Indonesian island. Painting on canvases and wooden panels that grew to incorporate decorative elements, he devolved a grotesque, bald, blue-faced character, who leers at silver-painted, flower-bedecked naked women based on his wife and muse, Cherry.
In a statement shared by Gajah Gallery, the artist once said: "In a long and often breathless career, I feel I've pursued every reckless tangent with utterly no fidelity to any stylistic cohesion, but nevertheless in this tangle I knew inherently there was a larger overarching language that was distinctly my own." During a 2014 visit to his home and studio compound in Bali, he reflected to ArtAsiaPacific that his wild, lurid aesthetic was a continuation of the "fast-moving tango between thick paint and images of thick paint" and his abiding interests in the "interfacing of painting, sculpture and photography all into one."
Bickerton's works were collected by numerous international museums, including the Museum of Modern Art and Whitney Museum of American Art in New York; The Broad in Los Angeles; Tate Britain in London; Stedelijk Museum in Amsterdam; Museo d'Arte Contemporanea Donnaregina in Naples; Museu Coleção Berardo in Lisbon; Hara Museum ARC in Shibukawa, among others.
Bickerton is survived by his wife, Cherry Bickerton, and his three children.
HG Masters is the deputy editor and deputy publisher of ArtAsiaPacific.