Artist-Activist Sanmu Chan Detained In Connection With Hong Kong Protests
By Pamela Wong
On August 19, Hong Kong artist, curator, and activist Sanmu Chan was detained by mainland Chinese police while passing through immigration at Lo Wu station on his way to Shenzhen. He was stopped at 10 AM and held at the Shenzhen police station, where he was subject to an interrogation on suspicion of "picking quarrels and provoking trouble" (xúnxìn zīshì), a vague "pocket crime" that that has been the basis for arrests of lawyers and activists in China. After seven hours of questioning, Chan was released and brought back to Hong Kong.
Chan has been publicly vocal in his support of the ongoing Hong Kong protests, originally sparked by a controversial proposed extradition bill in June, and which now encompass demands for greater democracy in the former British colony and an official investigation into instances of police brutality. Chan had designed a protest banner in early July stating, "There are no rioters, only dictatorship," referencing the movement's call for Hong Kong authorities to retract their characterization of demonstrators as violent rioters. At a protest on July 27, he also installed black wooden sculptures in the shape of a thumbs-down sign outside Yuen Long Police Station in response to what many protestors believe was deliberate inaction on the part of Hong Kong police during an attack in the area by a white-shirted mob against protestors and passersby.
According to interviews conducted with local news outlets HK01 and Stand News, during his interrogation Chan claimed that he was cuffed to a chair while two officers pressed on his shoulders and aggressively questioned him about his protest banner and the number of protests he had participated in. Chan noted that the police listed details pertaining to his meetings in Shenzhen in March and the previous year, including locations, times, and the names of his artist friends. After the interrogation, Chan was forced to sign a statement guaranteeing that he will "no longer participate in any of the illegal marches or assemblies," and that he will "obey both Hong Kong and mainland law." Chan explained in a message to ArtAsiaPacific that he was publicizing his experience as a warning to other protestors in Hong Kong.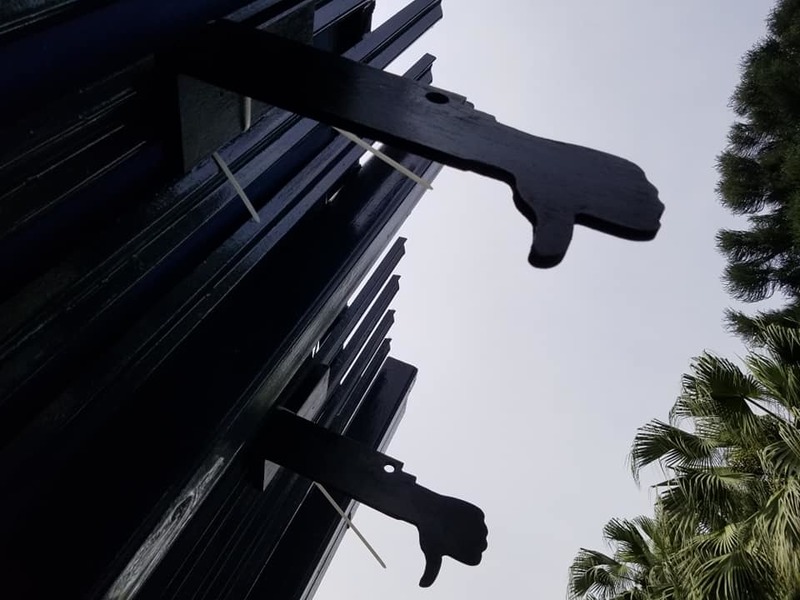 Chan is the former owner of Green Wave Art, a nonprofit community arts hub in Yau Ma Tei that was forced to shut down this April by the Hong Kong Arts Development Council (HKADC) due to an alleged complaint that the venue lacked an official licence to be a "place of public entertainment," though similar art spaces have operated without licences in the area since 1999. The venue's closure stirred controversy, with some suspecting political reprisal as the complaint against Green Wave Art came months after a group of artists associated with the space publicly condemned Chinese censorship in relation to the last-minute cancellation of Chinese political cartoonist Badiucao's solo exhibition and Tai Kwun's refusal to host a talk by dissident writer Ma Jian (the venue later reversed this decision). The HKADC denied political motivations for acting on the licensing complaint at the time.
Pamela Wong is ArtAsiaPacific's assistant editor.