Art World Responds to Anti-Asian Hate Crimes
By Martine Ma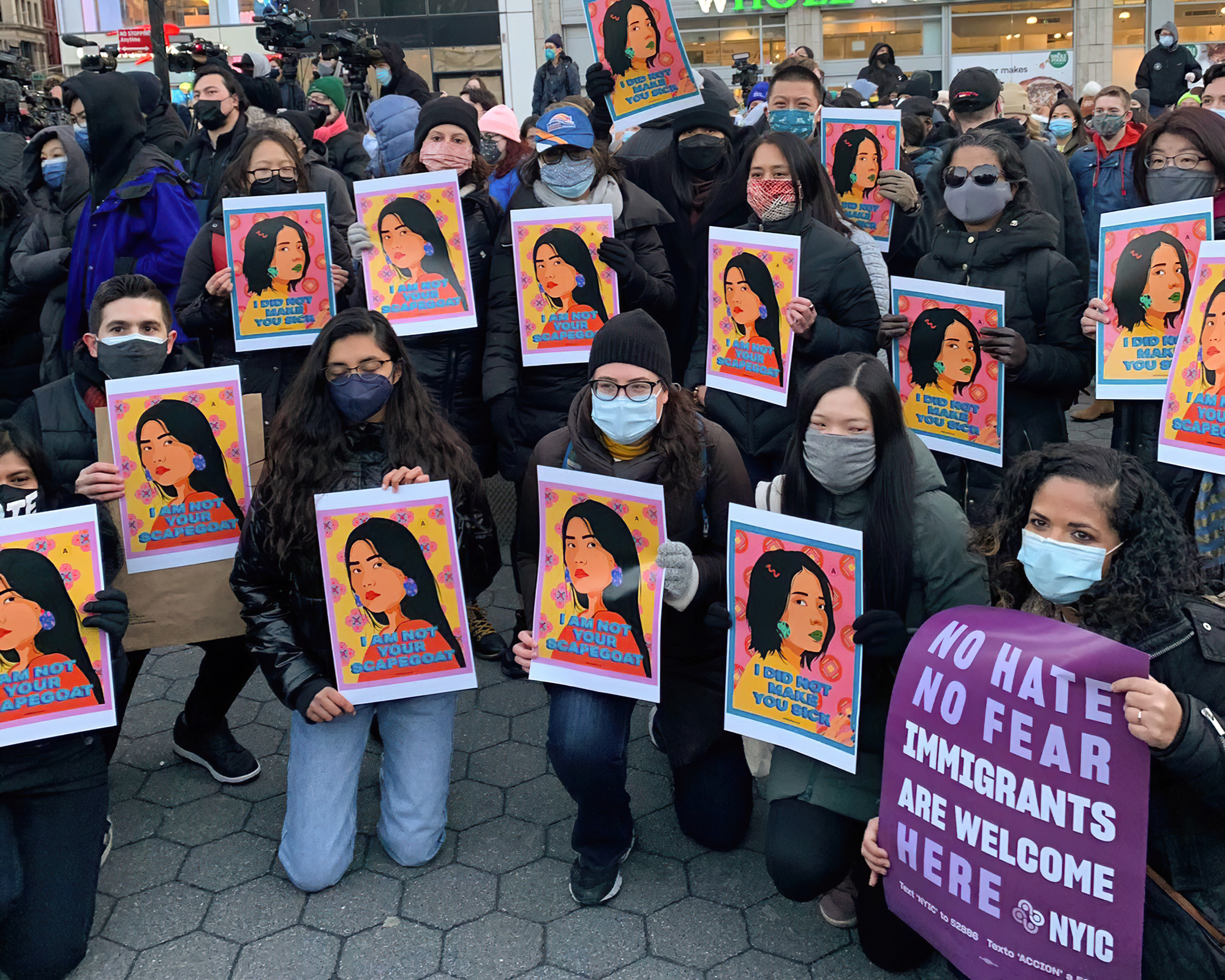 Violence against the Asian American and Pacific Islander (AAPI) community surged by 150 percent in the United States in 2020 amid the pandemic. The recent death of an 84-year old man, Vicha Ratanapakdee, who was shoved to the ground in San Francisco in January, and the March 16 shooting in the Atlanta area that claimed the lives of eight people⎯six of whom were Asian women⎯are among several shocking events that have led to a wave of anger and grief from artists and cultural institutions who stand in solidarity with the AAPI community.
Artist Amanda Phingbodhipakkiya's colorful cover for the upcoming issue of Time magazine honors the six Asian women killed in Atlanta. With Softness and Power (2020) features a woman surrounded by chrysanthemums and peonies, which symbolize beauty and resilience, and was adapted from a series Phingbodhipakkiya created for NYC Commission on Human Rights. In November 2020, the program displayed the series, comprising 45 panels of Black, East Asian, and Southeast Asian portraits of the city's residents, paired with statements like "I Did Not Make You Sick" or "I Am Not Your Scapegoat," in a Brooklyn subway station. Some of these portraits were used as protest signs during a March 19 rally in New York.
Other artists took to social media to voice their frustration. On Instagram, artist Christine Sun Kim penned a response on March 22 about her experience with racism and the structures of oppression that pit minorities against one another. Similarly, London-based artist Xie Rong posted a self-portrait on March 18, captioned with accounts of racism faced by three generations of her family. The image is a continuation of her body-calligraphy practice, with the words "Stop Asian Hate" painted across her face in blue and white.
Institutions have also spoken up following the Atlanta shootings. New York's Metropolitan Museum of Art and Museum of Modern Art, and San Francisco's De Young Museum, among others, issued statements online in solidarity with the AAPI community. On March 20, Smithsonian's National Museum of Asian Art in Washington, DC, published a statement condemning the violence along with a list of resources and programs from the Smithsonian featuring Asian and AAPI artists. Asian Art Archive in America also issued statement calling for an end to violence against the AAPI community and highlighted the work of several organizations including the National Asian Pacific American Women's Forum and immigrant and labor advocacy groups.
Related stories on social media are documented under the hashtag #StopAsianHate, an initiative by a coalition of the same name that encourages the reporting of AAPI hate crimes to authorities. Despite protests calling for an end to such violence across the US since the March 16 shootings, reports of hate crimes continue, with New York alone recording five such incidents on March 22.
Martine Ma is an editorial intern at ArtAsiaPacific.