Aboriginal Artist Wins Australia's Archibald Prize For The First Time in 99 Years
By Stephanie Siu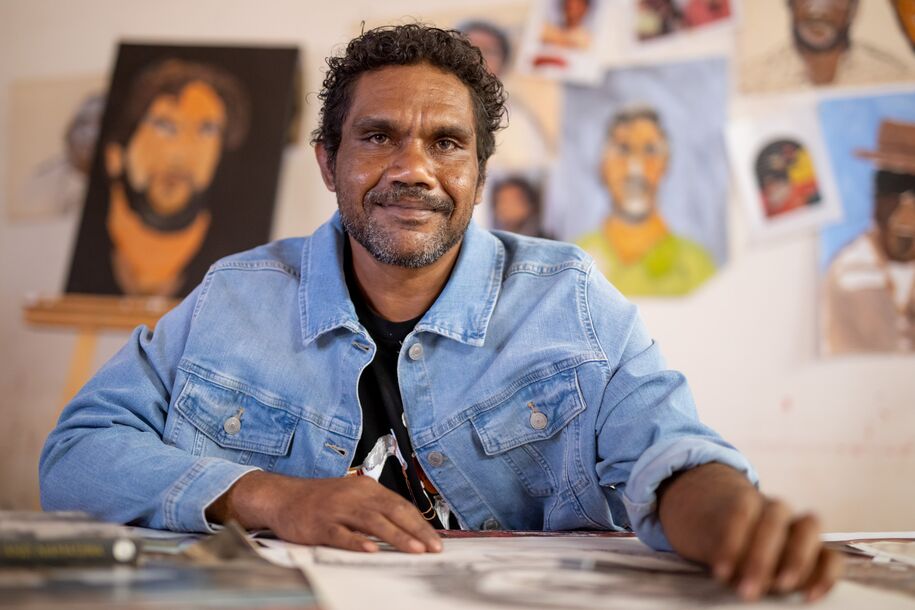 Mparntwe-born artist Vincent Namatjira was named the winner of this year's Archibald Prize on September 25 by the Art Gallery of New South Wales (AGNSW). The first Aboriginal artist to win the national portraiture award since its inception in 1921, Namatjira received a cash prize of AUD 100,000 (USD 70,600) for his depiction of himself next to the Aboriginal former Australian Football League player Adam Goodes.
Titled Stand strong for who you are (2020), Namatjira's winning work, with the dominant colors of black, red, and yellow representing the Aboriginal flag, explores the country's colonial history and celebrates Goodes's achievements in empowering Aboriginal Australians as well as combatting racism. Having grown up in the foster system in Perth, the artist, who met Goodes in 2018, remembers Indigenous footballers as heroes to his younger self, according to AGNSW. "We share some similar stories and experiences – of disconnection from culture, language and Country, and the constant pressures of being an Aboriginal man in this country," said Namatjira.
Namatjira started painting traditional dot paintings in 2012 after being inspired by his wife Natasha and his father-in-law Jimmy Pompey, both artists at the nonprofit Aboriginal art center Iwantja Arts, and later changed to portraitures in 2013. This is the artist's fourth time as a finalist in the Archibald Prize.
AGNSW also announced the winners of the 2020 Wynne and Sir John Sulman prizes. For the Wynne Prize, which recognizes Australian landscapes or figure sculpture, Western Aranda-Luritja artist Hubert Pareroultja was awarded AUD 50,000 (USD 35,300) for the acrylic-on-canvas Tijoritja (West MacDonnell Ranges, NT) (2020), portraying the West MacDonnell Ranges in Northern Territory. For the Sir John Sulman Prize, which recognizes genre or subject painting, or mural project, Filipino-Australian artist Marikit Santiago was awarded AUD 40,000 (USD 28,230) for her mixed-media painting The divine (2020), which explores issues surrounding faith, culture, and motherhood with its depiction of three children and a python.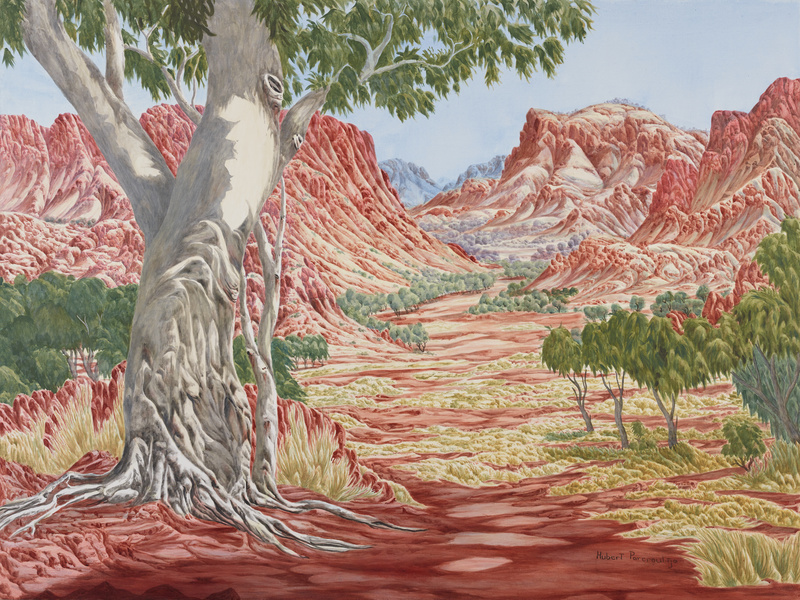 A total of 2,565 entries were collectively submitted to the Archibald, Wynne, and Sulman prizes this year, surpassing the previous record set in 2012. The prizes were originally scheduled for May, but due to delays as a result of Covid-19, artists had an extra three months for their submissions. Finalists for Archibald and Wynne prizes were selected by a panel of AGNSW trustees including president David Gonski and vice president Gretel Packer. The Sulman prize, which is judged by a guest artist, was judged by Khadim Ali this year.
The finalist exhibition will be showcased at AGNSW until January 10, 2021.
Stephanie Siu is an editorial intern at ArtAsiaPacific.