Young Painters Animate the May 2022 Sales at Christie's New York
By The Editors
Buyers looking for fresh names and investment potential ventured beyond blue-chip figures.
The headliners at Christie's New York's "20/21" sales series were an iconic Marilyn Monroe by Andy Warhol, a trio of Monet landscapes, a pair of Mark Rothko abstractions, and even a full Raptor dinosaur skeleton, but it was young painters and still historically underrepresented artists of color who animated the sales, which collectively brought in more than USD 1.3 billion, even before the conclusion of day sales on Friday May 13.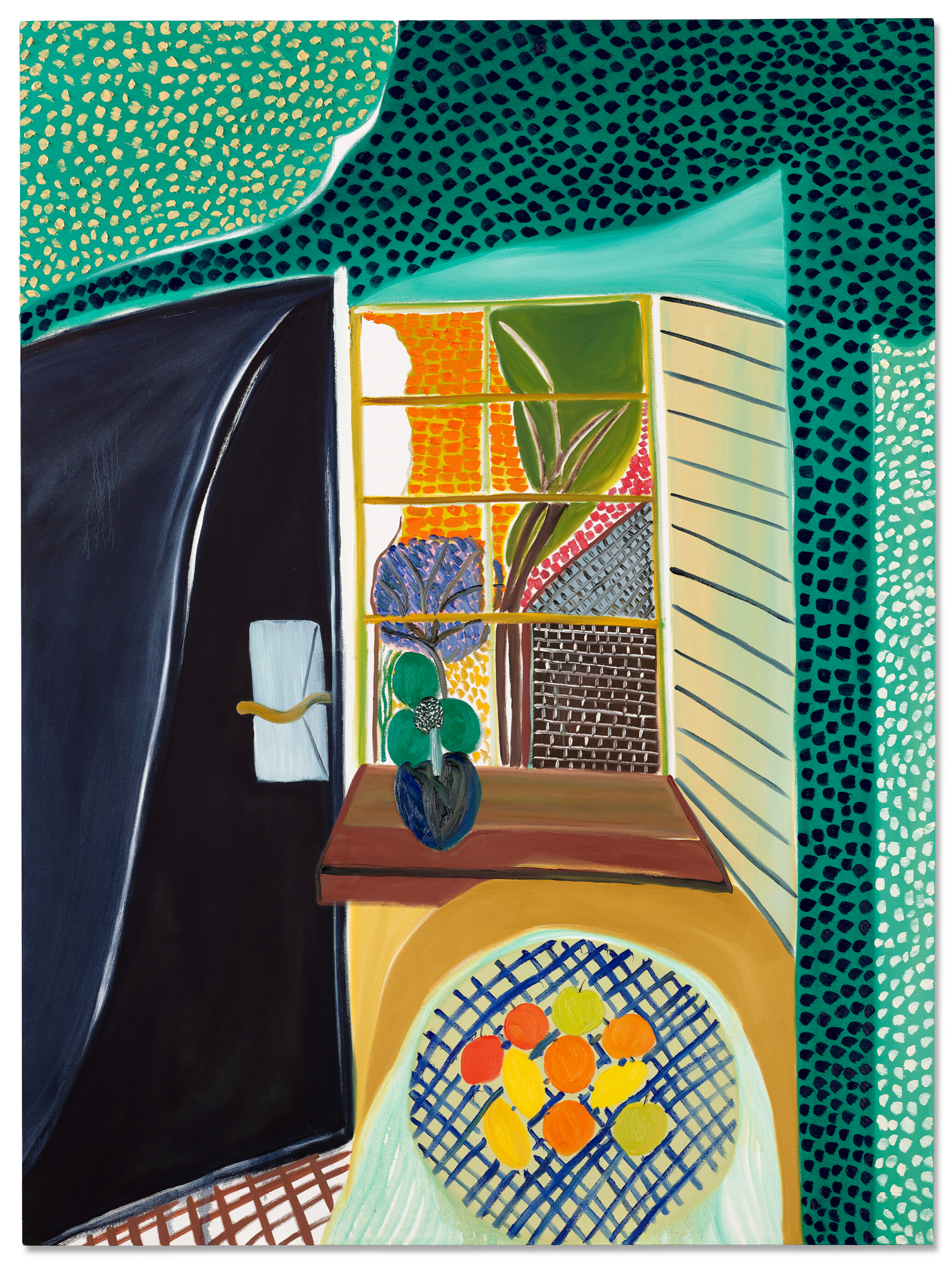 Christie's 21st Century Evening Sale on May 10 featured 33 lots and, after two withdrawals, the tally for the remaining 31 artworks was USD 103 million. In 2021, the same sale had raked in more than double that amount, at USD 210.5 million. However, aided by low estimates and keen bidders from Asia, Christie's managed to score several big results for artists born in the 1980s and '90s, from a portrait by Gagosian-backed hyperrealist Anna Weyant (b. 1995) that jumped to USD 1.5 million, to a canvas by Matthew Wong (1984–2019), whose riff on a Henri Matisse interior, Green Room (2017), of a bowl, fruit, and window, sold for USD 5.34 million, while many of the familiar blue-chip, male surnames—Banksy, Koons, Grotjahn, Wool—sold within estimates. (All sales prices include buyer's premium; the estimates do not.)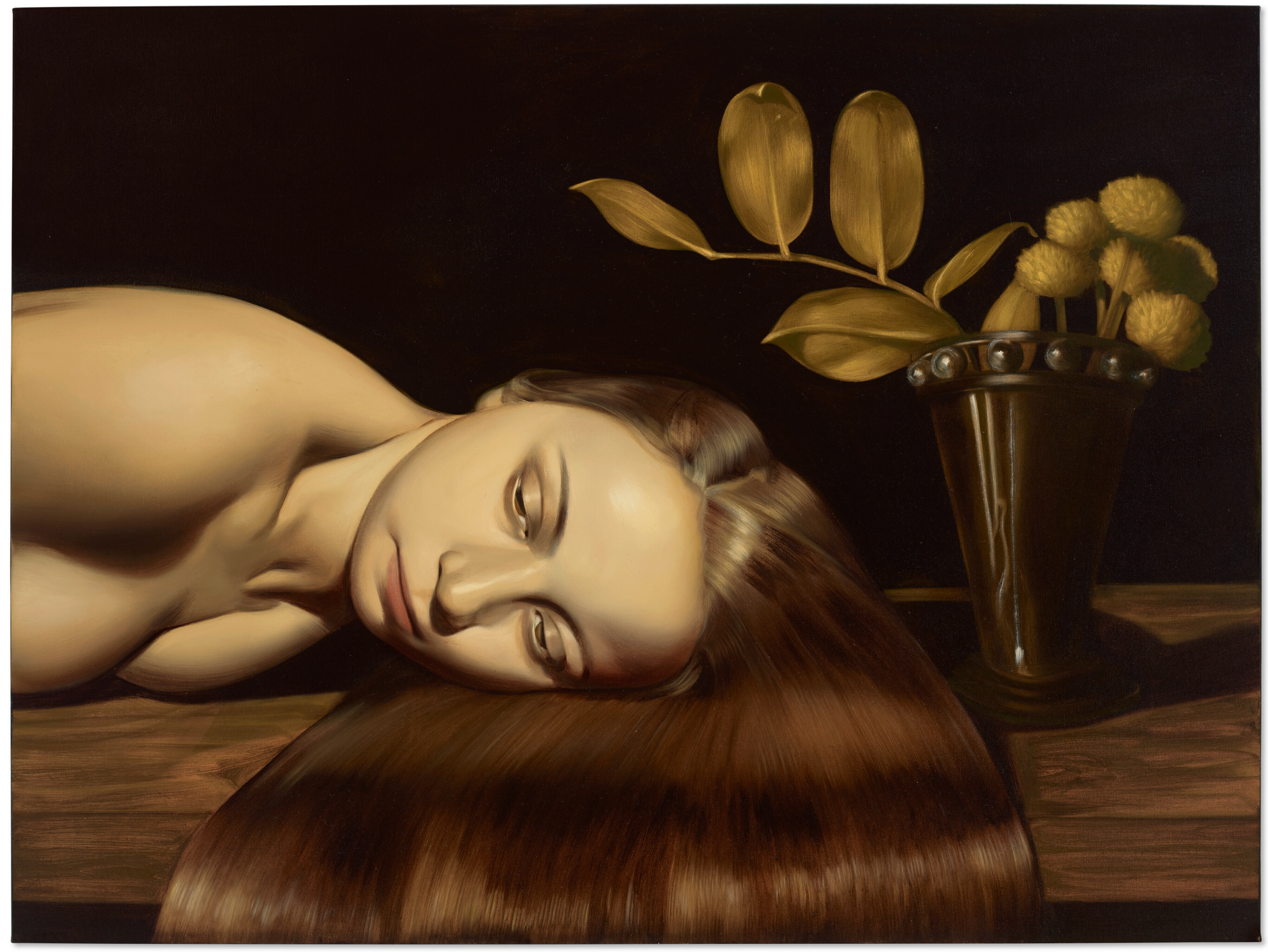 As with recent auctions in Hong Kong, younger painters proved to have excited followers and supportive dealers. Following Weyant's Summertime (2020), signed with the artist's name and a heart emoji (♡), Shara Hughes (b. 1991)'s painting of an alpine road at sunset, Spins from the Swiss (2017), sold once previously by Rachel Uffner Gallery, cost a buyer nearly USD 3 million, an artist's record and almost four times the high estimate. Nearly leveling his personal best at auction, Salman Toor's Girl and Boy with Driver (2013) came from Aicon Gallery where it originally was shown, and sold for USD 882,000. Not exactly a repeat of the extravagant sale of Beeple's doodles in March 2021, a more technically sophisticated NFT work by Refik Anadol, Living Architecture: Casa Batlló (minted April 11, 2022), which morphs its form based on the data gathered from sensors at Spanish architect Antoni Gaudi's famed art nouveau Barcelona apartment building, sold for USD 1.38 million, just above its low estimate of USD 1 million.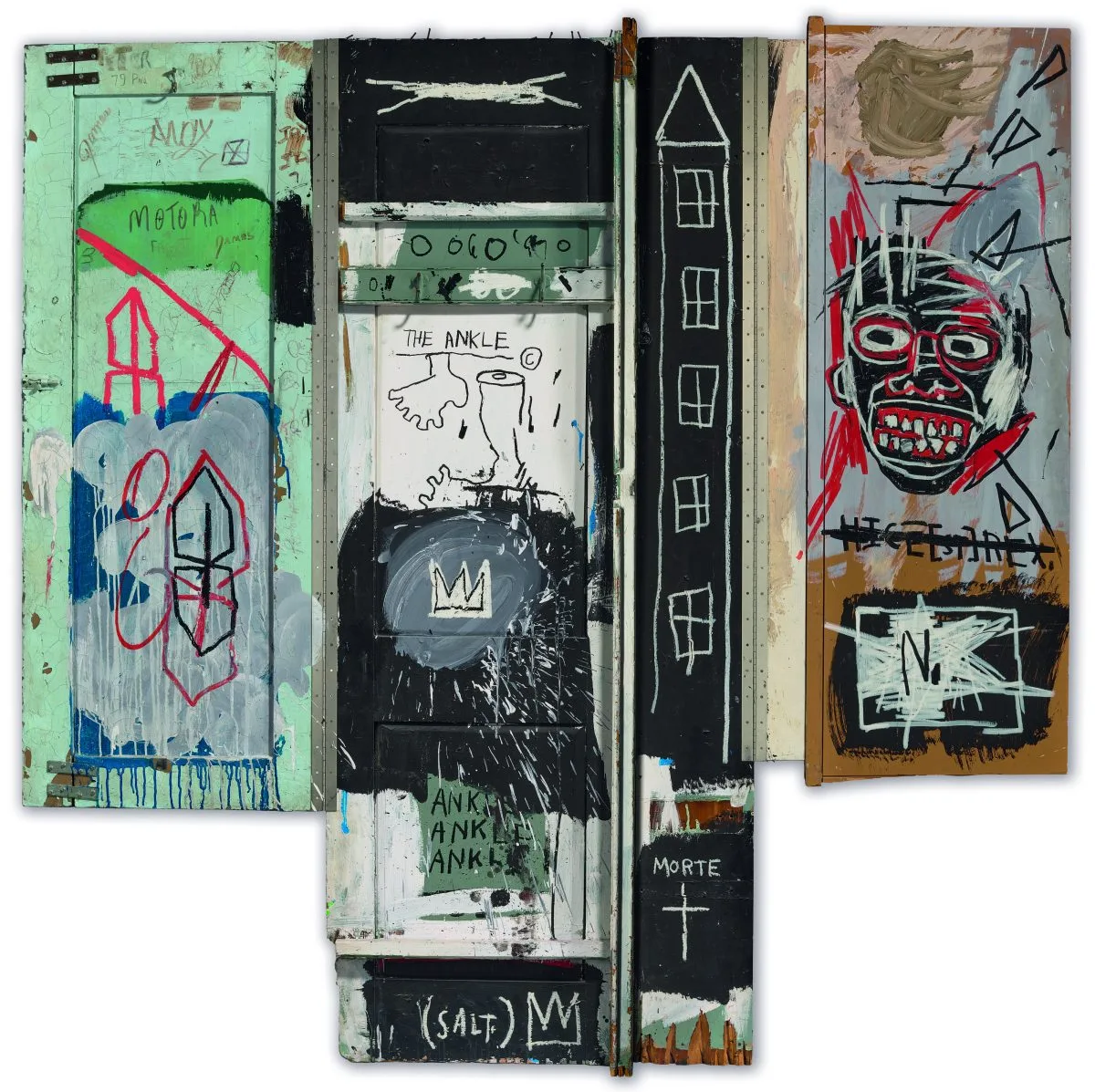 For established names, the high prices belied a lack of heated enthusiasm. For instance a small Yoshitomo Nara, Be Happy (1995), coming from a private collection in Asia, sold for USD 6.42 million, comfortably within its USD 5.5–7.5 million estimate. The Gerhard Richter squeegee-made abstraction from 1994, which was previously owned by musician Eric Clapton, sold for a staggering USD 36.5 million, which is still USD 10 million less than the artist's auction record from 2015. However, most surprisingly, given Jean-Michel Basquiat's headline status and much-hyped rivalry with Andy Warhol, his three-panel Portrait of the Artist as a Young Derelict (1982) was one of the two artworks withdrawn, along with his sculpture of a black box on a white stool, See Plate 3 (1982), which carried an estimate of USD 4–6 million. The last-minute absences implied the desired prices were not there for two works from Basquait's prime, a dramatic turn from May 2021 when the artist's more market-friendly canvas, In This Case (1983), sold for USD 93.1 million.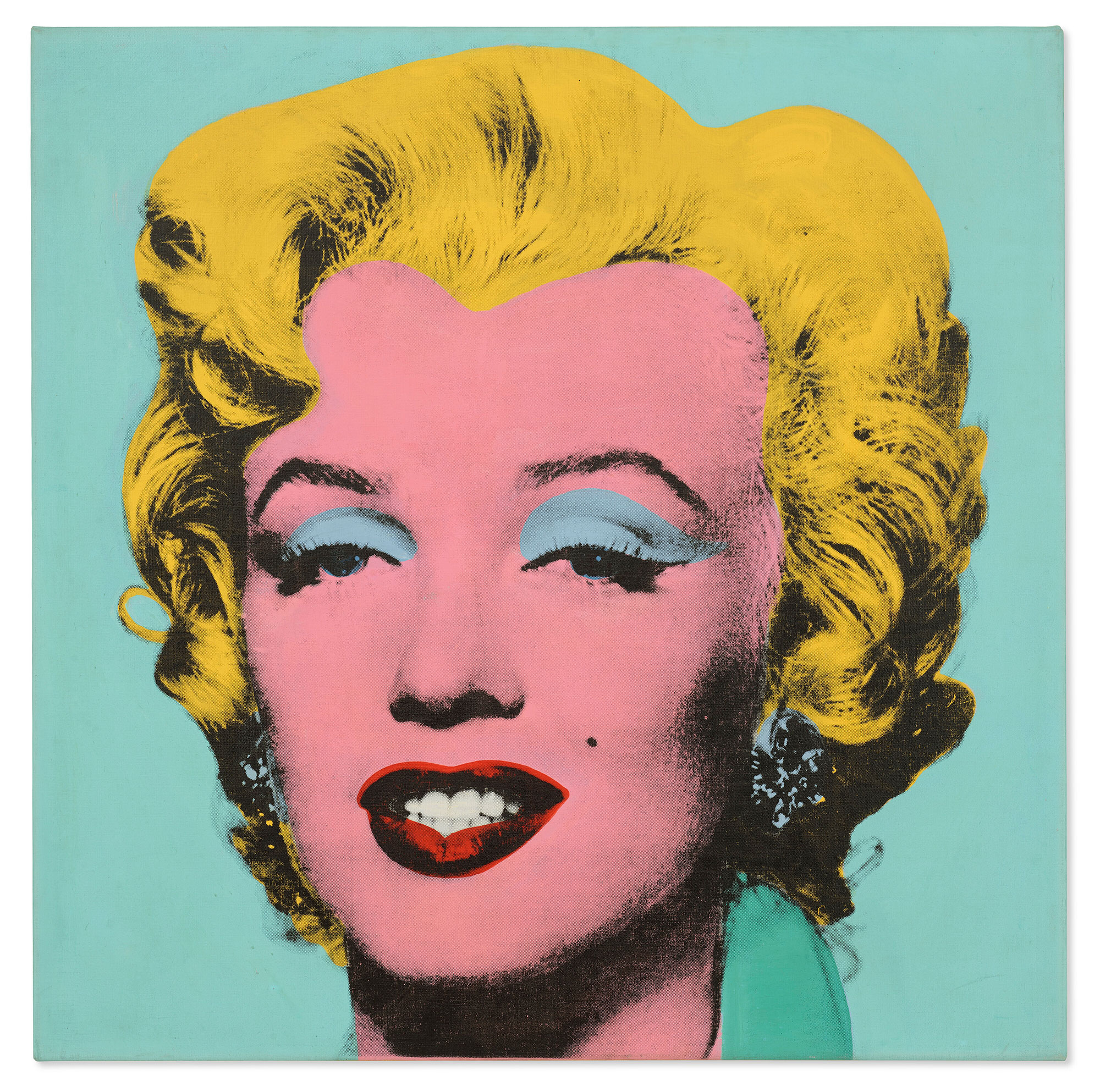 The night before, in a separate sale of artworks from the collection of Zurich art dealers Thomas and Doris Ammann, Warhol's Shot Sage Blue Marilyn (1964) had sold for USD 195 million, making it the most expensive 20th-century painting sold at auction to date, and second highest ever, behind Salvator Mundi (c. 1499–1510), attributed by some experts to Leonardo da Vinci. Yet even with a final hammer price of USD 170 million, the iconic Warhol didn't live up to the stratospheric price that art-market observers imagined a turquoise and pink Marilyn might achieve, or even the widely reported "on-request"estimate of USD 200 million.


Similarly high but unsurprising prices for museum-grade artworks were achieved at The 20th Century Evening Sale on May 12, which brought in USD 468.2 million for 56 lots, compared with a total of USD 481 million in 2021. Leading the way this year was a 1949 Jackson Pollock splatter-abstraction and a Vincent van Gogh landscape—both of which (with buyer's premium) cost their new owners more than USD 50 million a piece, and an early Pablo Picasso cubist sculpture from 1909 of his companion Fernande Olivier's head, deaccessioned from the Metropolitan Museum of Art in New York, for slightly less, at USD 48.4 million. Ruth Asawa's hanging wire sculpture from circa 1955 of two symmetrical, interlocking forms sold for just shy of USD 2 million after being on view at the Centre Pompidou in Paris and the Guggenheim Bilbao in the exhibition "Women in Abstraction." Perhaps most dramatically, a 1976 painting by the former professional football player Ernie Barnes, The Sugar Shack, depicting a raucous scene from the iconic dance hall in segregated 1950s North Carolina, rapidly surpassed its modest high estimate of USD 200,000 by hammering for USD 13.1 million (USD 15.3 million with premium). Meanwhile the lone 19th-century painting in the 20th-century sale, the smaller of Emanuel Leutze's two surviving neoclassical renditions of Washington Crossing the Delaware (1851) more than doubled its high estimate to sell for USD 45 million.
As the auction circuit soon heads back to Asia in late May for Christie's Hong Kong's week of sales, art-market followers will be watching to see if the marquee names like Zhang Daqian and Zao Wou-ki will make new waves or just tread water like their Euro-American compatriots. Fans of Ernie Barnes will also have another chance, with the last lot of the evening sale on May 26, with an appropriately titled canvas for an artist suddenly in the limelight, Listen Up! (1980).