What's Showing at Art Basel OVR:2021
By The Editors
Nearly two years after debuting its online viewing rooms, Art Basel's latest virtual edition "OVR:2021" features 59 international galleries presenting works that were made in 2021. Participating galleries from across Asia devised a range of offerings from solo presentations to thematic mini-shows as well as selections of the latest works by in-demand roster artists. Check out ArtAsiaPacific's highlights below, while OVR:2021 runs online through February 12.
Sohrab Hura
Experimenter
Kolkata
Sohrab Hura's ongoing series of photographs Snow (2015– ) captures the contested region of Kashmir at three phases of winter, as the season becomes a metaphor for the freezing and thawing of political tensions: the snow's wonder, as it melts, gives way to more entrenched realities.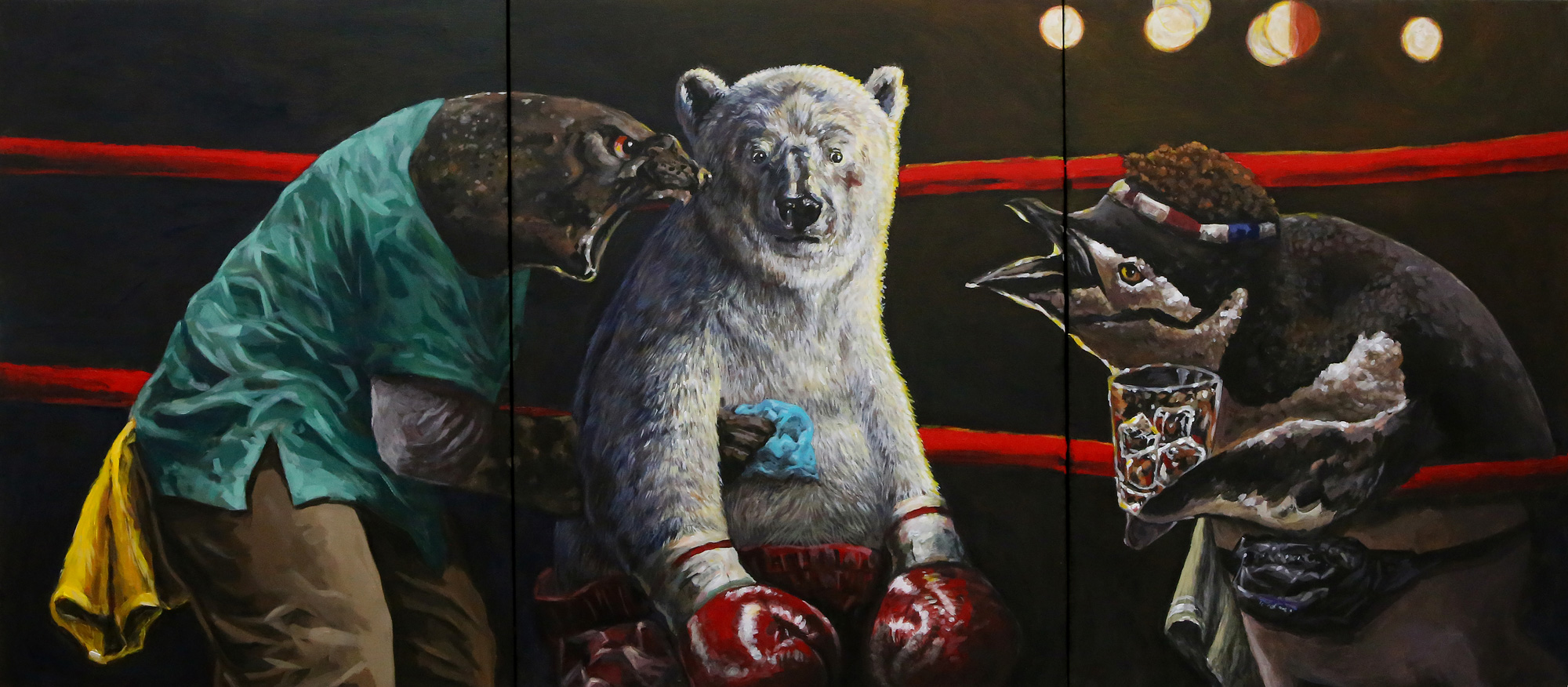 "Rage, Rage Against the Dying of the Light"
Gallery Baton
Seoul
In a selection of works by gallery artists, Bae Yoon Hwan's dramatic realist painting of a polar bear in a boxing match suggests a deeper allegory at play. By contrast, Koh San Keum uses artificial pearl beads to embroider a canvas with rows that refer to K-pop megastar BTS's lyrics to the song "Boy with Luv."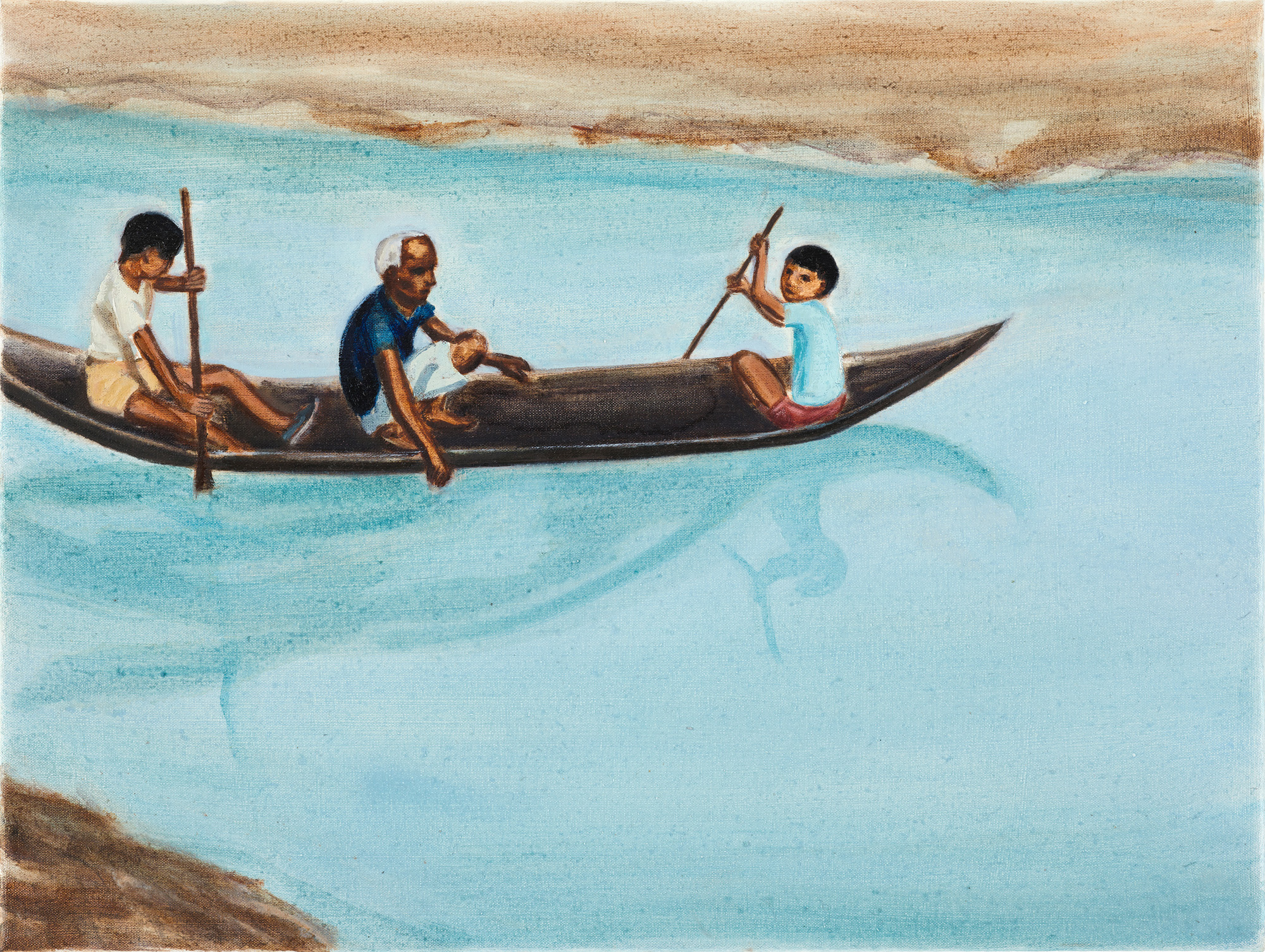 "Honouring Bangladesh in its 50th Year"
Jhaveri Contemporary
Mumbai
Marking the 50th anniversary of Bangladesh's Liberation War of 1971, Jhaveri Contemporary presents works by three London-based artists whose works engage with the country's history and culture. The showcase includes hard-edged abstractions from Rana Begum, Shezad Dawood's paintings inspired by the tigers that prey on wild-honey hunters, and the biographical paintings rooted in Matthew Krishanu's childhood experiences with the Church of Bangladesh.
"OVR:2021"
Kukje Gallery
Seoul / Busan
Kukje presents the latest works from the gallery's international roster including Haegue Yang's hanging lantern sculpture made using shaman-inspired folding techniques of hanji paper; Daniel Boyd's portrait of an indigenous Pacific Islander rendered in dark hues; a sculpture of a tail bone by Elmgreen & Dragset; and Jina Park's behind-the-scenes painting of art-gallery work.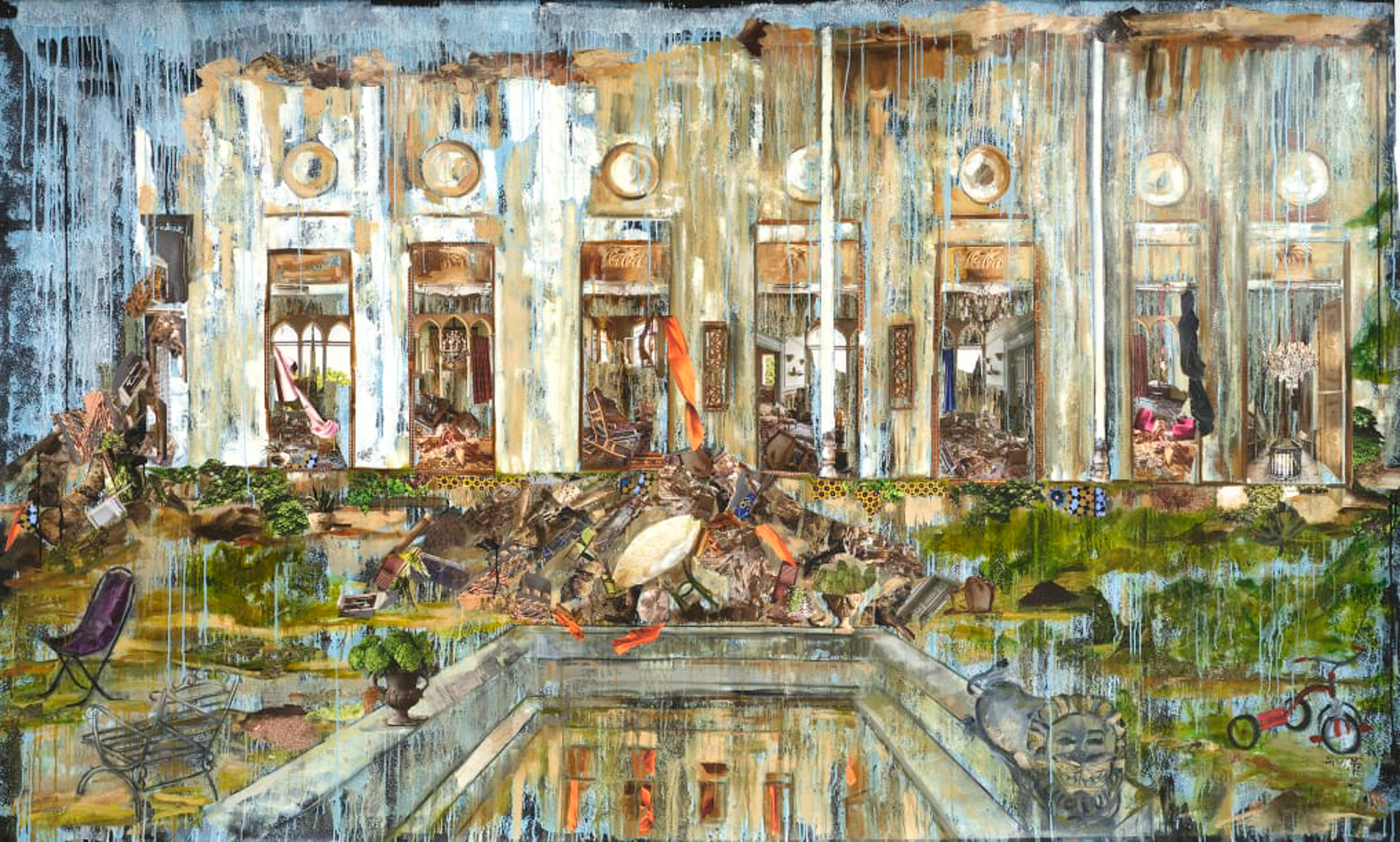 "Amnesia of a Foreign City"
Leila Heller
Dubai
Rooted in a nostalgia for a homeland, and era, lost to time, Iranian-Egyptian artist Parinaz Eleish Gharagozlou's paintings and collages using newspaper and photographs are based on her own travels through Iran, depicting scenes of dilapidated mansions, overcrowded city streets, and once-glamorous interiors.
"Switch"
MadeIn Gallery
Shanghai
MadeIn Gallery's selection of new works by eight artists revolves around the metaphor of the powerswitch, with numerous references to the online universes of shopping and browsing. XU ZHEN®'s series of abstract-looking paintings, Passion (2021), are based on messaging app chats, while Li Hanwei's video imagines life in a futuristic, "post-product" city.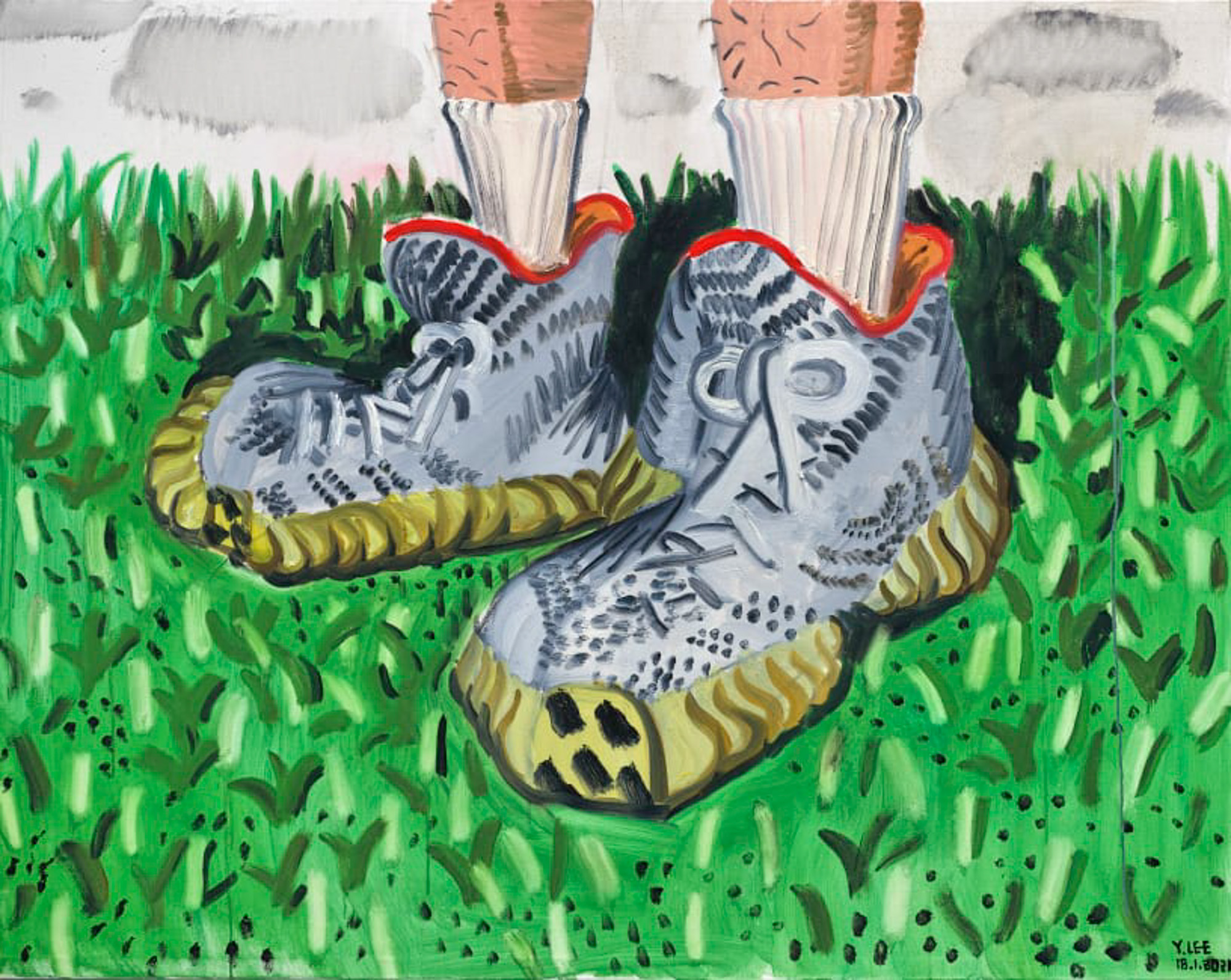 "Scene of Humanity"
Mind Set Art Center
Taipei
Mind Set Art Center's "Scene of Humanity" brings together three painters working in very different styles but all examining the material and emotional textures of daily life. Marina Cruz meticulously renders the fabric of ordinary clothing, while Lee Yang's cartoonish paintings might portray a pair of new sneakers or a field of grass and Rao Fu's expressionistic canvases detail haunted dream worlds.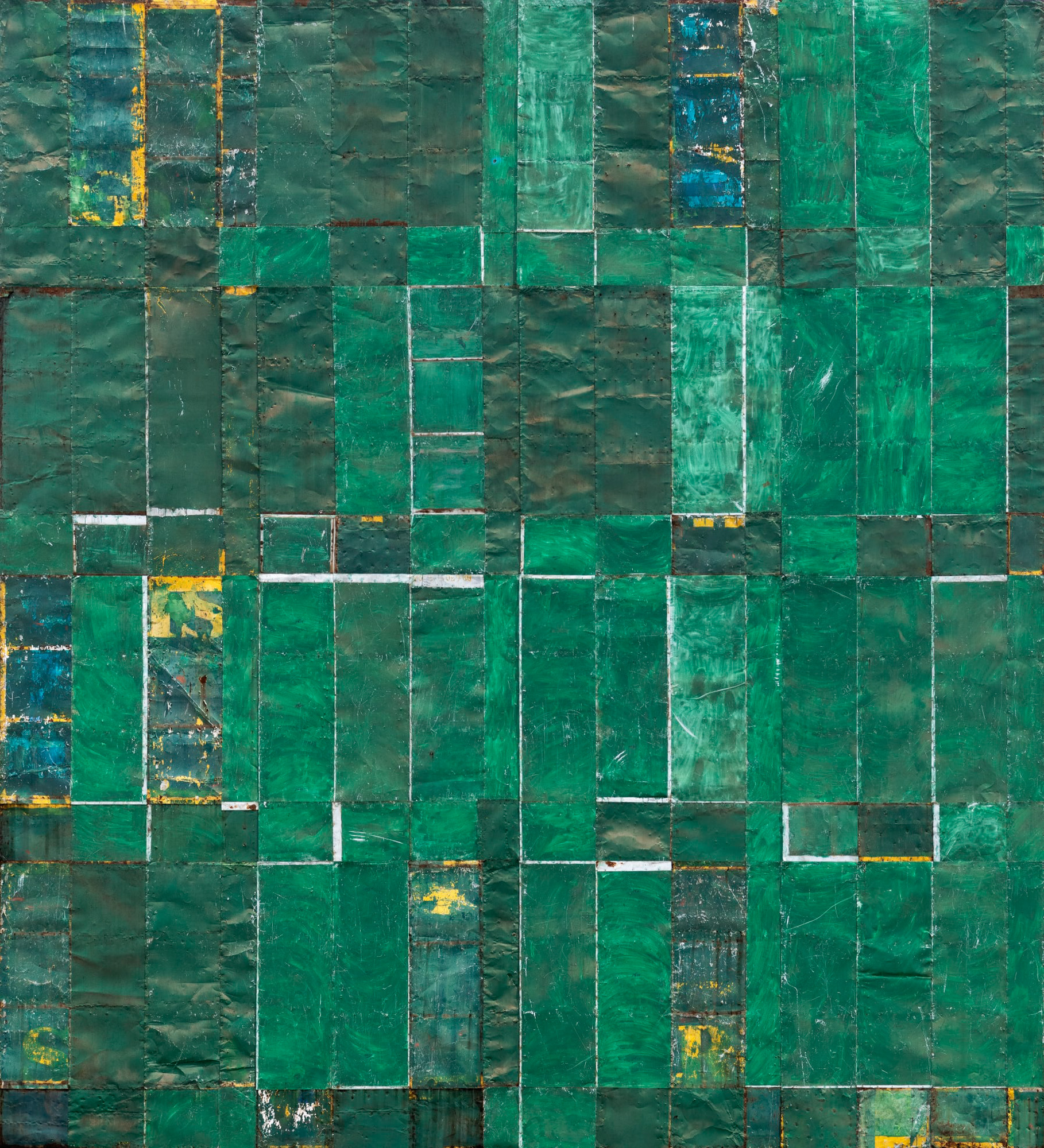 "Innovative Developments"
Nature Morte
New Delhi
Following recent solo exhibitions at Nature Morte, the gallery presents works by both Asim Waqif and Manish Nai. Trained as an architect, Waqif combines found materials and photographs in his sculptural assemblages in scenes of urban demolition, while Nai photographs the grid-like textures of the backing materials on unrented billboards on the highways between Mumbai and Pune.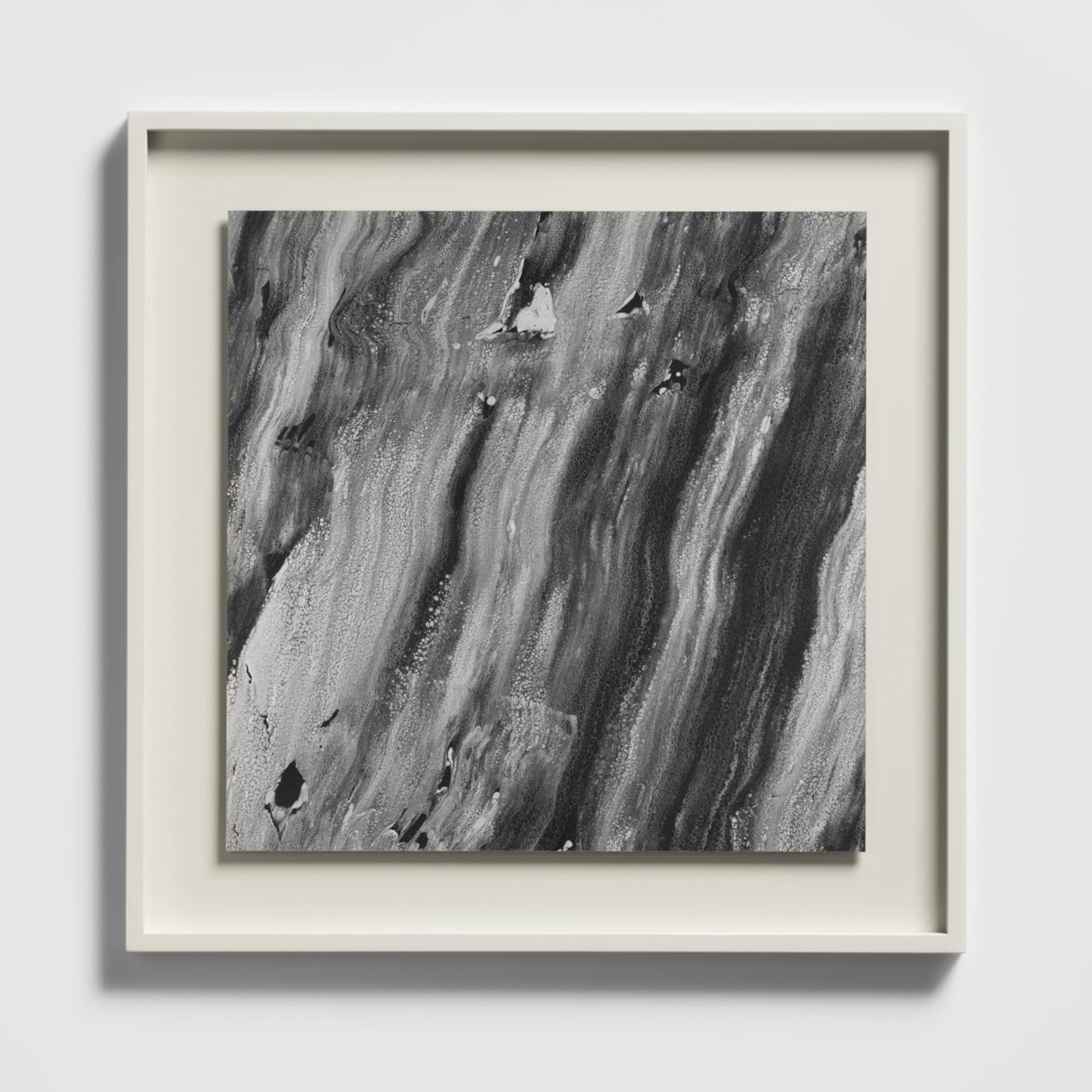 "Listening to Einstein (Sonic Sensitivity)"
SCAI The Bathhouse
Tokyo
The four artists and collectives presented by SCAI The Bathhouse reference scientific discoveries and ideas in their conceptually rooted practices, from Tatsuo Miyajima's circuits of digital timers, to Kohei Nawa's abstractions suggesting both micro- and macroscopic views. The collective mé presents conceptual works, including a detailed reproduction of a stone, that refer to the long history of materials on vast timescales.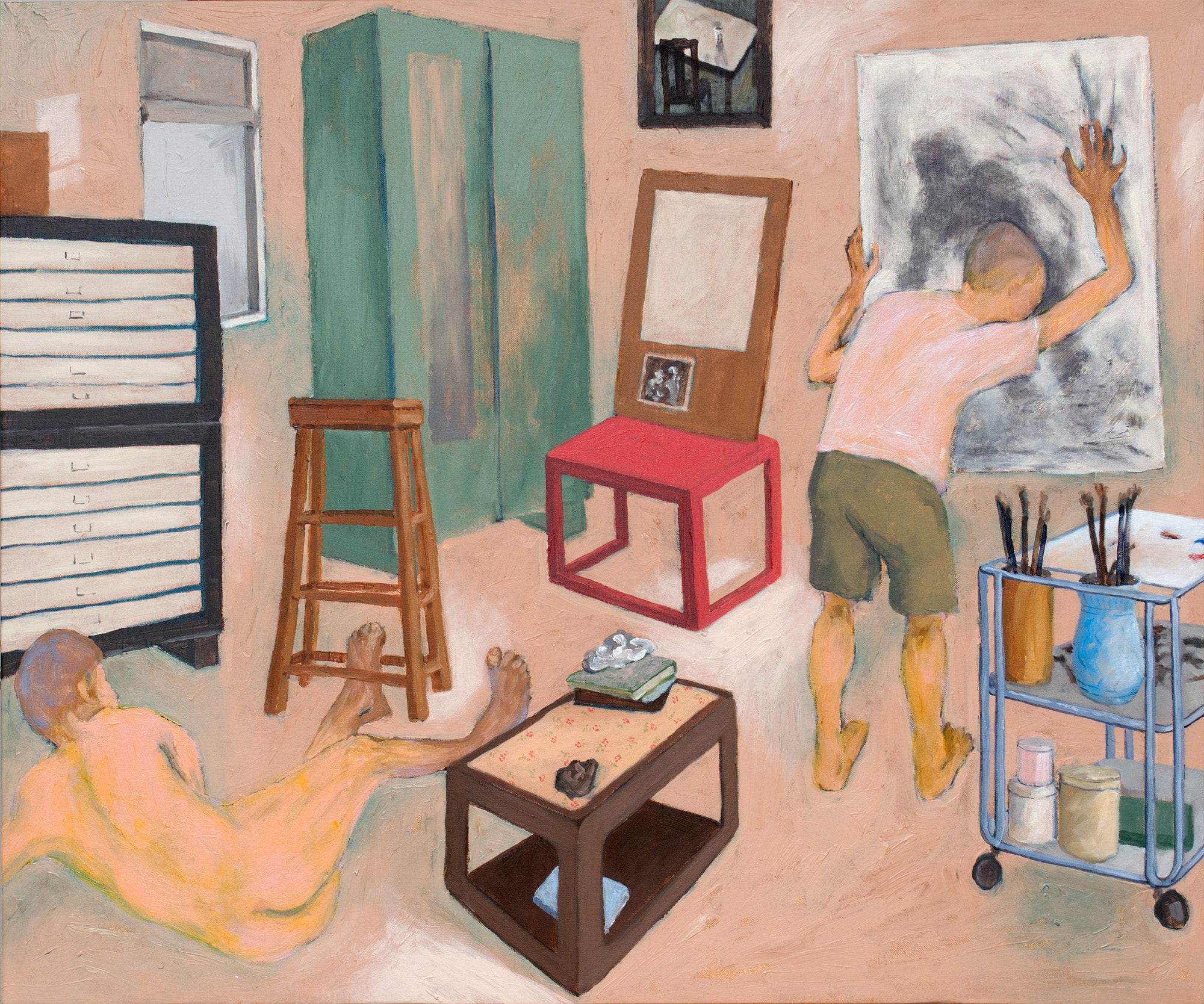 "Portraits of an Existential Artist"
Vadehra Art Gallery
New Delhi
The artist's creative struggle remains a potent subject for artists, as Sudhir Patwardhan's paintings and drawings depict. Each features a dramatis personae of an unfulfilled or frustrated artist caught in the cycle of creation and destruction.