What's Showing at TEFAF Online New York 2020
By The Editors
The European Fine Art Foundation (TEFAF) is known for its annual ten-day-long fair in Maastricht, the Netherlands, where dealers, collectors, and admirers of fine art and decorative arts from across periods and continents converge. The fair recently expanded to New York where it hosts two semi-annual editions, both of which were upended by the Covid-19 pandemic. Instead of the TEFAF New York event in the fall season, the fair is now hosting its first TEFAF Online edition, which brings together a single "masterpiece" from each of the 283 participating galleries. Alongside many European classical paintings and sculptures, antique busts and Buddhas, jewelry and clocks, rare books, and modernist designs, are artworks from the postwar and contemporary periods. Here's a selection of works by artists from across Asia highlighted by ArtAsiaPacific's editors.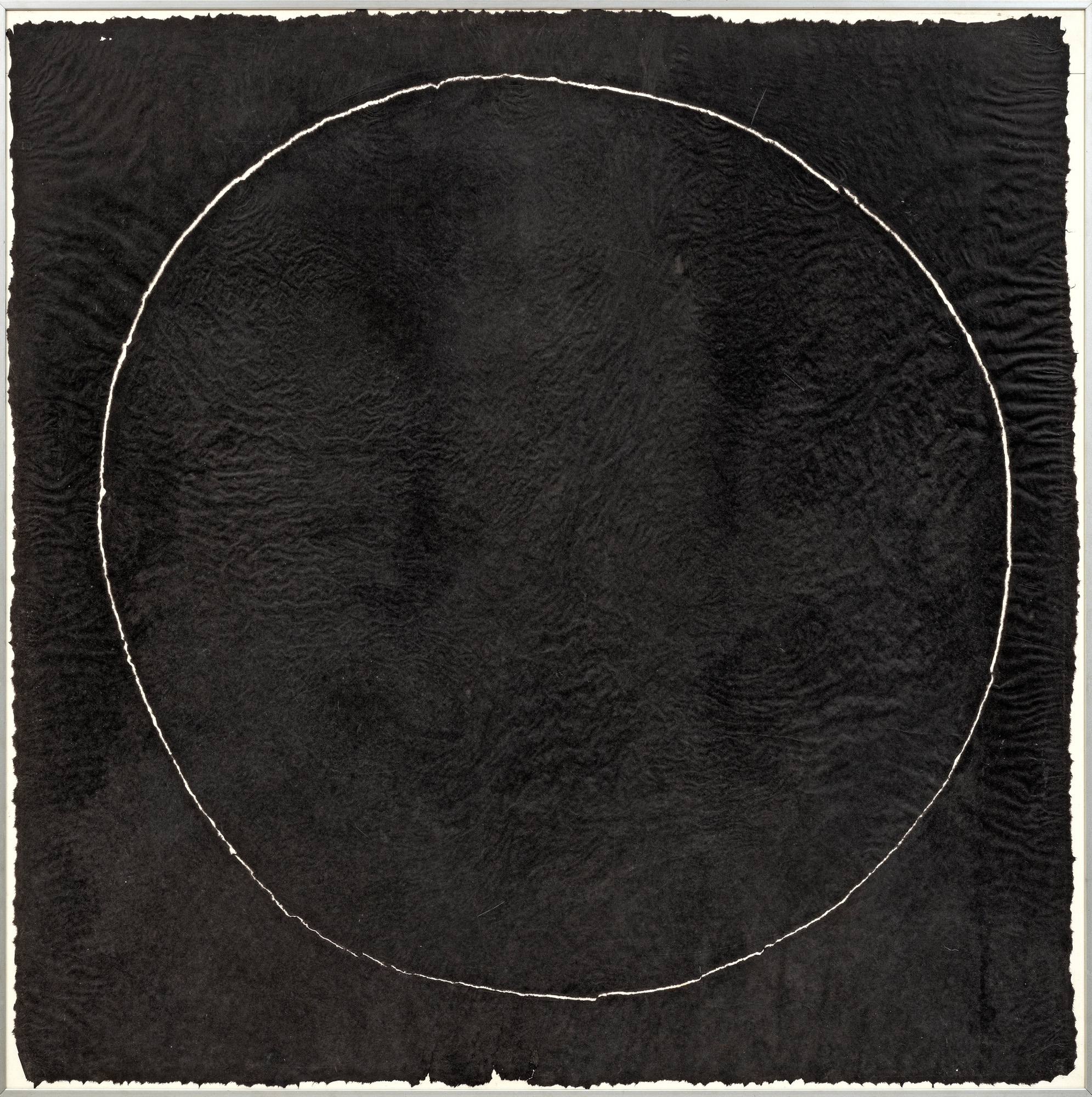 Gallery Hyundai, Seoul
The late Daegu-born artist Insik Quac (1919–1988), who lived mostly in postwar Japan, is known for his avant garde exploration of the material essence of objects in simple forms, exemplified by his Untitled 1969 work on washi paper, presented by Gallery Hyundai. Depicting a thin circular form outlined by a field of black ink, the work draws viewers to focus on the inherent properties of the paper, rather than a specific representation or expression. 
Patrick Heide Contemporary Art, London
St. Paul de Vence- and New York-based artist Minjung Kim works primarily with Korean handmade mulberry hanji paper, blending traditional East Asian brushwork techniques with contemporary Western abstraction. In Velocity (2019), shown by Patrick Heide Contemporary Art, she layers circles of a subdued color gradient in gradually shifting phases vertically, creating a bewildering illusion of acceleration that provoke onlookers to question their perceptions.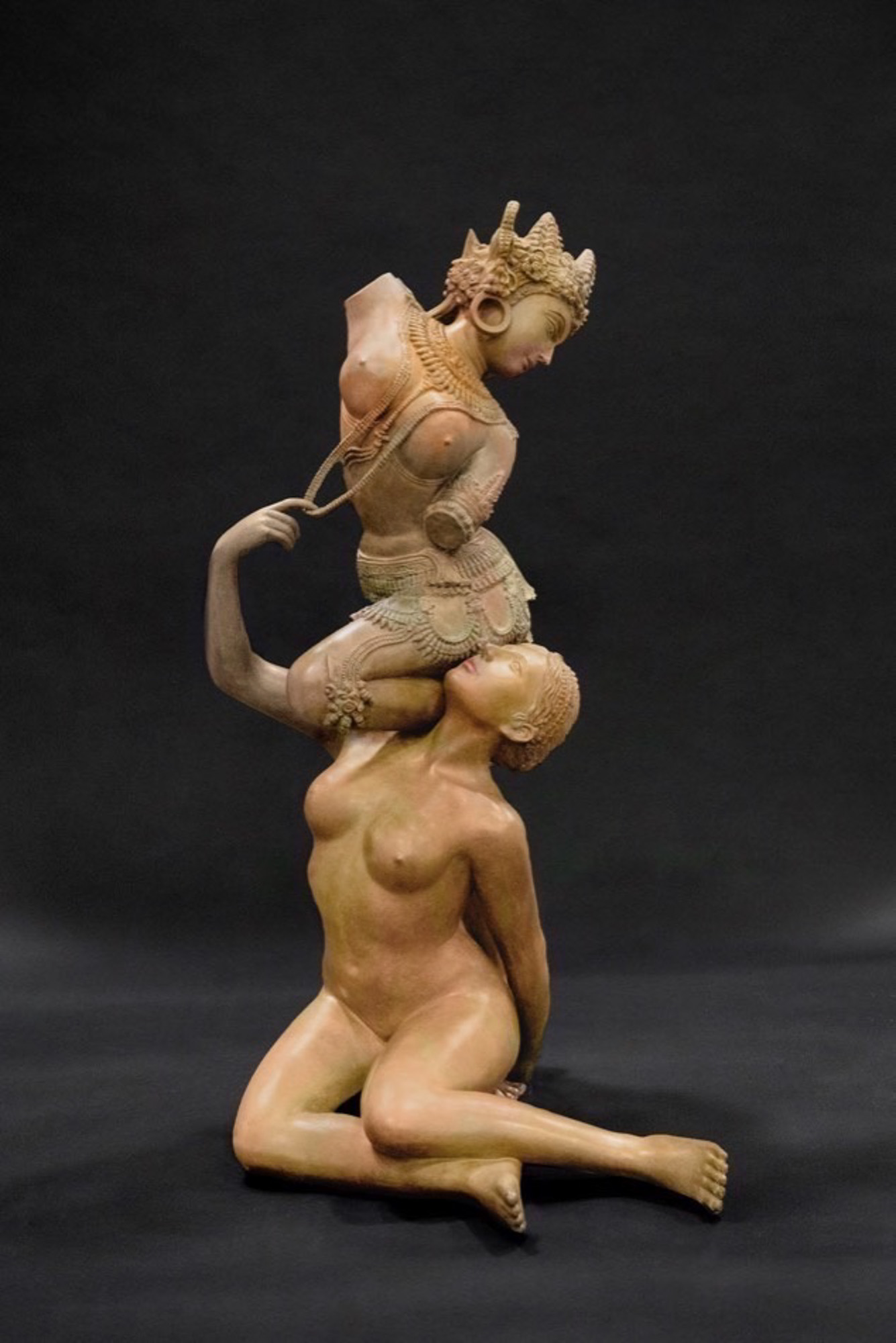 Sean Kelly, New York
Lahore-born and New York-based artist Shahzia Sikander, who was trained as a miniaturist, is acclaimed for her convention-challenging works that merge classical Indo-Persian imagery with new media to portray feminist, Muslim, and South Asian narratives. In her bronze sculpture Promiscuous Intimacies (2020), depicting an Indian Devata and the Greco-Roman Venus suggestively embracing each other, she creates a symbol of desire that traverses time, identities, traditions, and subjectivities.
neugerriemschneider, Berlin 
Multimedia artist and activist Ai Weiwei, who is known for works that provoke and subvert the socio-political status quo in China as well as internationally, is showing his iron sculpture Iron Tree (2016) with Berlin gallery Neugerriemschneider. Made in metal but based on wooden trunks and roots collected from the mountains in Jiangxi province, the artist contemplates the transformation of nature and tradition in a rapidly industrializing world.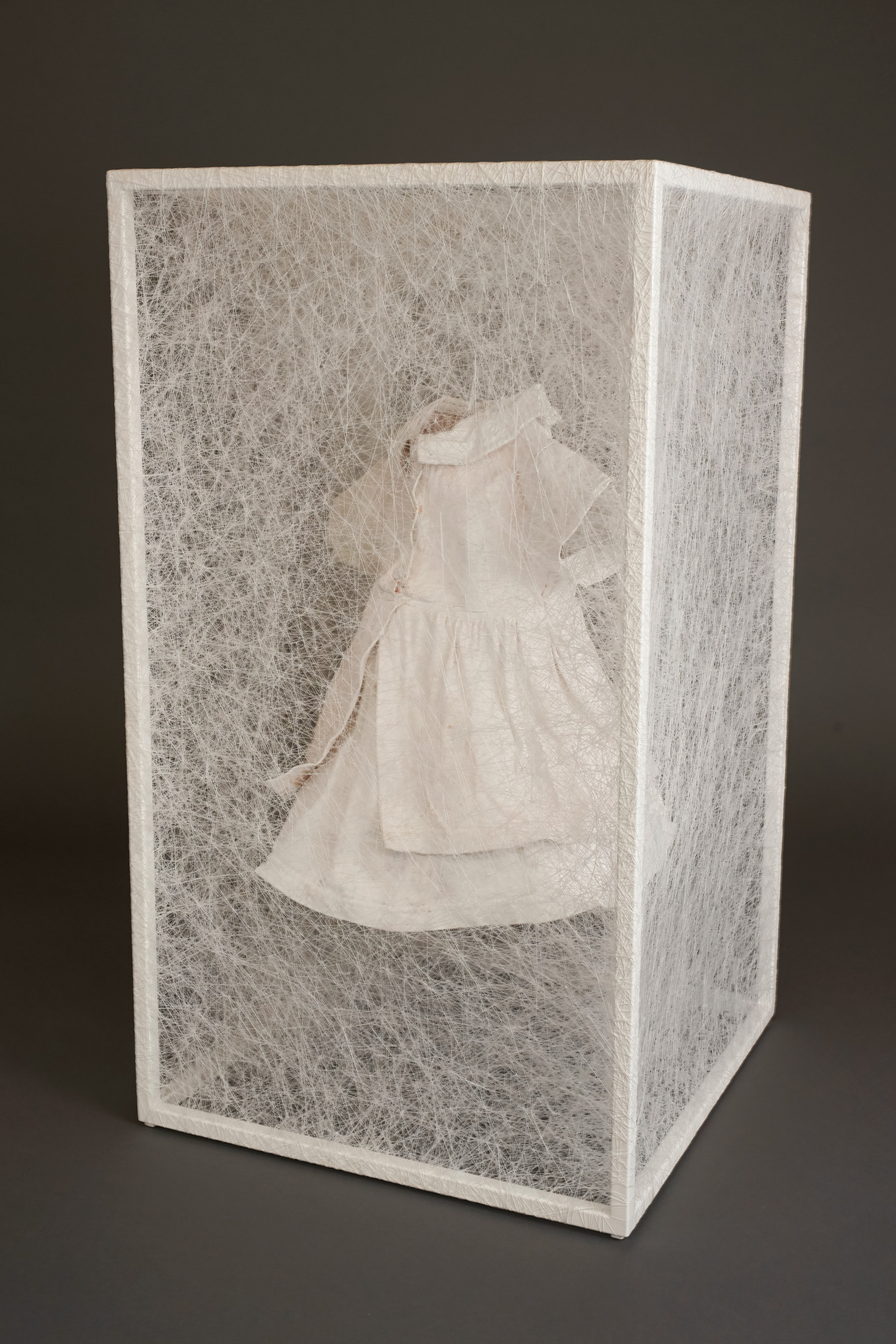 Gana Art, Seoul 
Osaka-born and Berlin-based artist Chiharu Shiota explores the uncertainties of life and death and femininity in her large-scale thread installations, which often envelop everyday objects and memorabilia. Her sculptural installation, State of Being (Dress) (2020), presented by Seoul's Gana Art, encloses a white children's dress inside metal frames wrapped in fine white webs, emanating an uncanny feeling and sentimentality that draws upon our shared fears and experiences.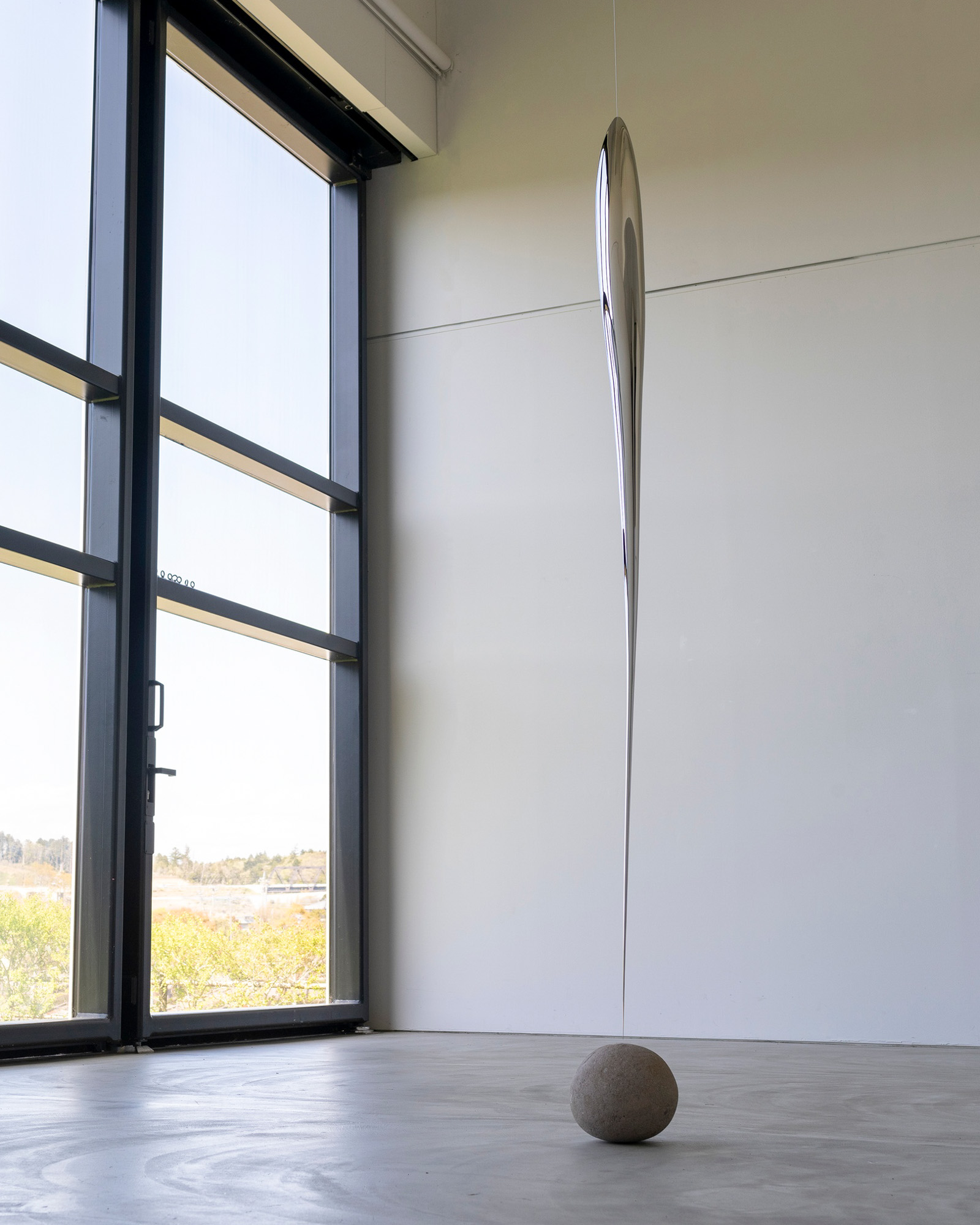 A Lighthouse Called Kanata, Tokyo
Tokyo-born metal artist Satoru Ozaki, who works mainly with stainless steel, juxtaposes natural and industrial materials in sculpture ! III (2020) to create a dialogue of tension, serenity, and harmony between humans and their environments. The two-meter-tall work is comprised of 15 stainless steel blocks hammered by hand into a single elongated body that rests on top of a spherical stone found on the shores of Shizuoka.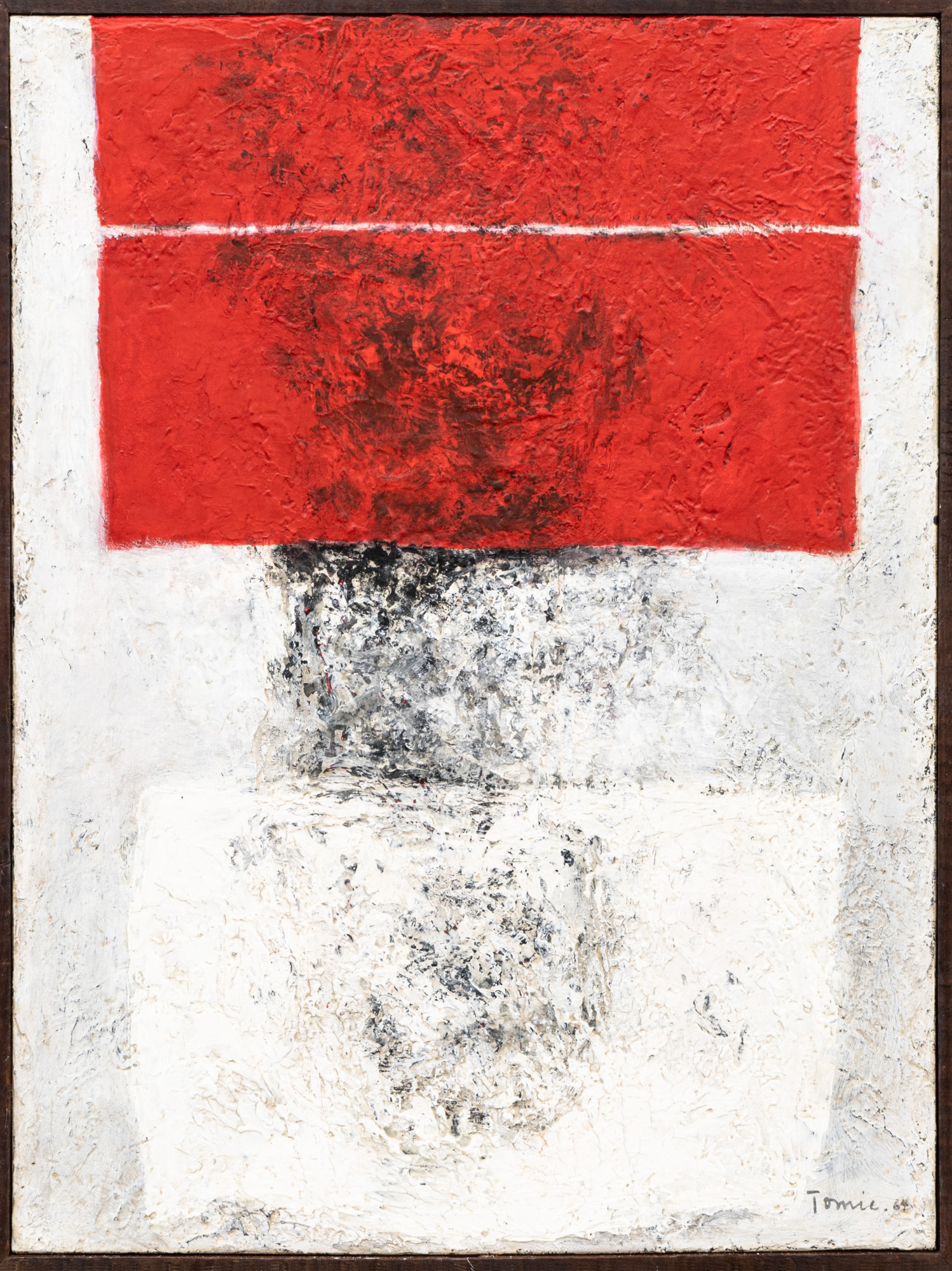 Galeria Nara Roesler, Rio de Janeiro / São Paulo / New York
The late Tokyo-born visual artist Tomie Ohtake (1913–2015), who immigrated to Brazil in 1936, was a member of the Japanese-Brazilian Seibi Group and is known for her innovative abstractions, which played a part in the country's Neo-Concrete movement during the 1950s. Ohtake blindfolded herself when painting Sem Título [Untitled] (1964) in oil, which depicts blocks of red and white, to display human impulses and spontaneity.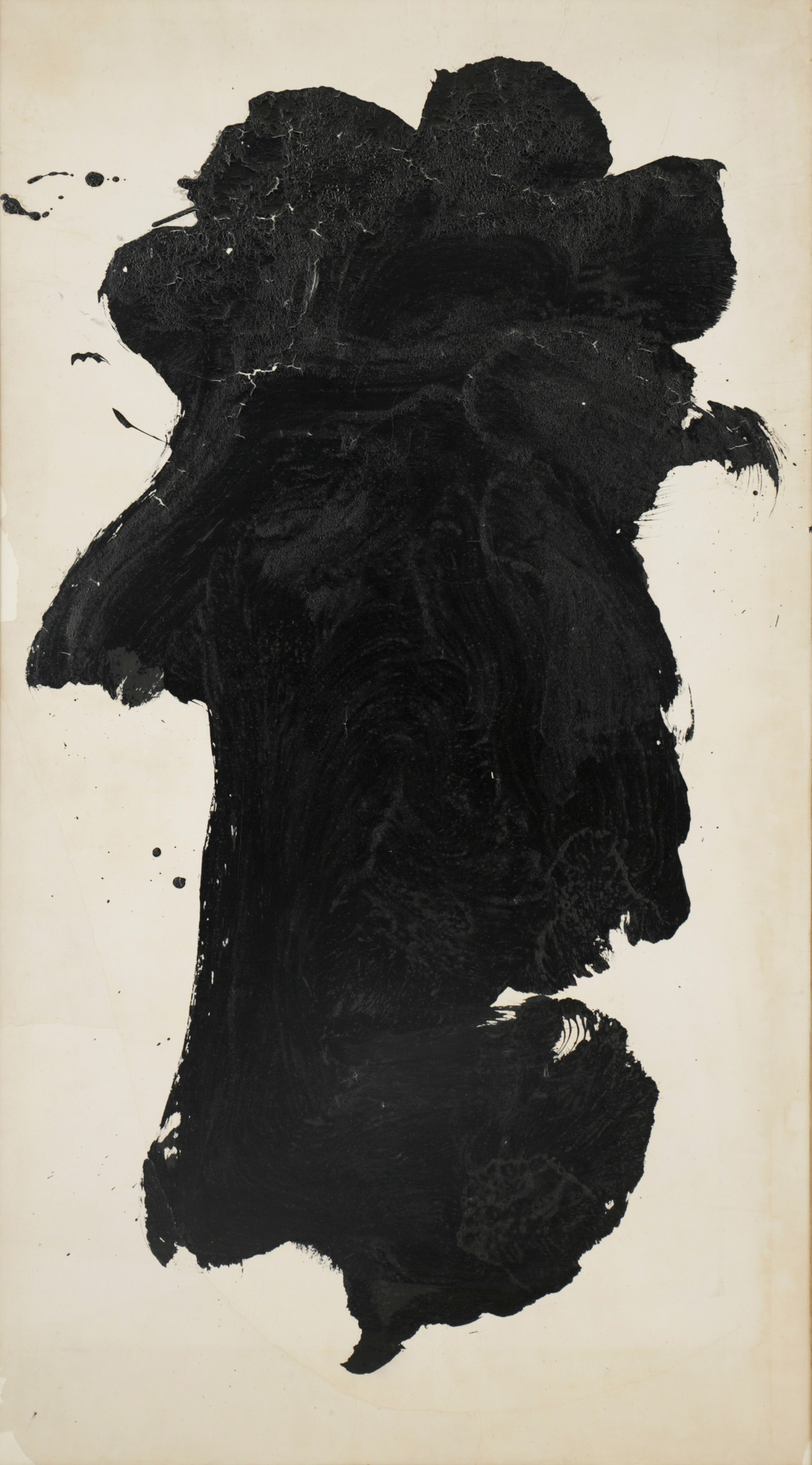 Shibunkaku, Kyoto / Tokyo
Shibunkaku highlights the work of the late Japanese avant-garde calligraphist Morita Shiryu (1912–98) during a momentous period in the artist's career when he started his devotion to large-scale, single-character compositions. The ink-on-paper work, Sō (deep blue, deep and abundant life) (1954), portraying a singular, organically formed black mass, materializes Morita's interpretation of sō as a symbol of abundance and life.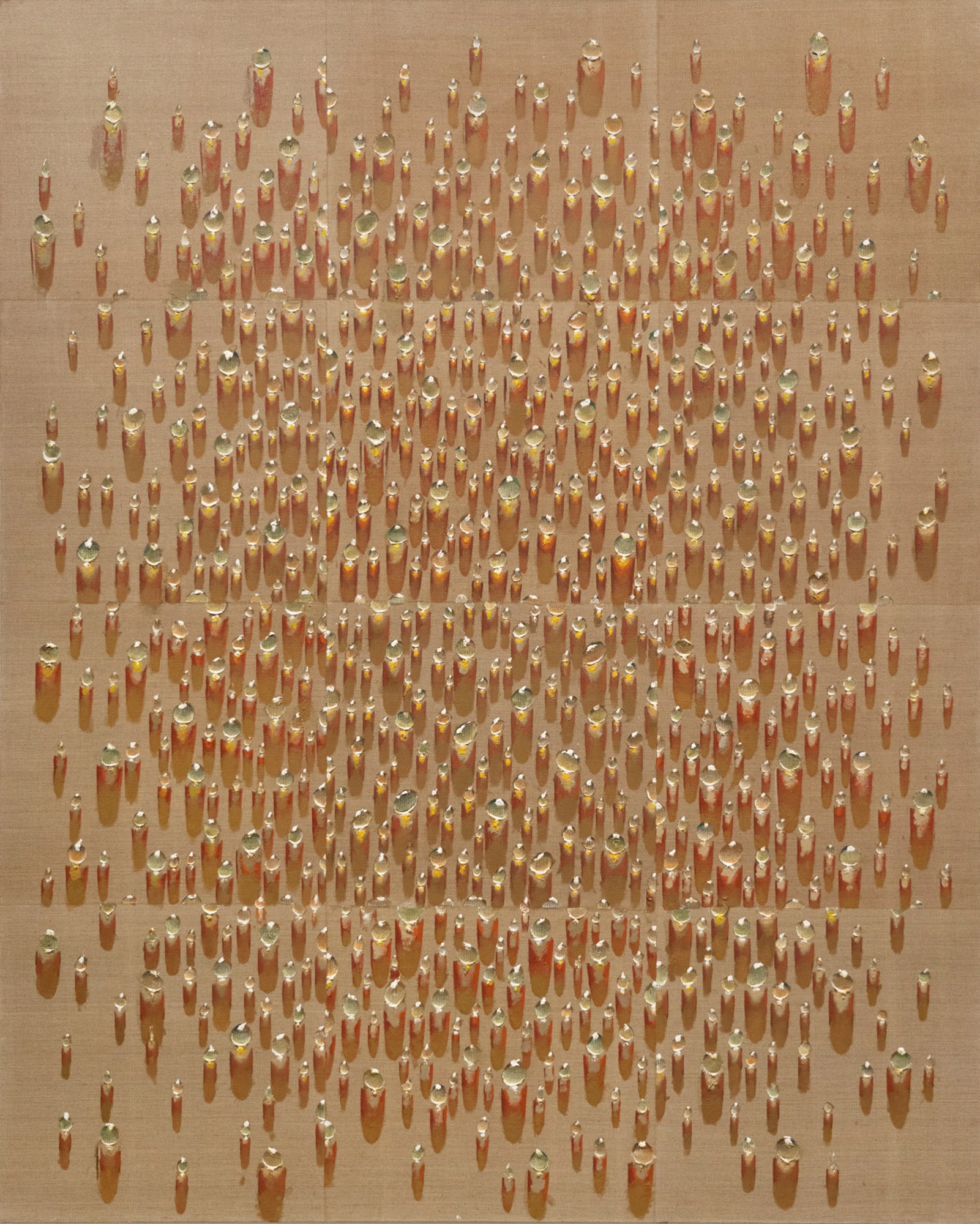 Tina Kim Gallery, New York
Painter and poet Kim Tschang-Yeul, who witnessed political turmoil in his native Korean Peninsula as well as overall instability between other countries, is known for his imagery of droplets of water created in his yearning for purity and peace. In the never-before-exhibited oil-on-canvas, Water drops (1985), showing dense droplets against an orange background, Kim employs his signature motif to express the world's current status of uncertainty and tension. 
TEFAF Online New York 2020 is online until November 4, 2020.
To read more of ArtAsiaPacific's articles, visit our Digital Library.