What's Showing at Frieze London Online Viewing Room 2020
By The Editors
Frieze Week in London took a hybrid format, with the Frieze London and Masters fairs going digital and a parallel program of live performances (viewable online), a sculpture exhibition at Regent's Park, and Zoom talks with artists including Yan Pei-ming, Tavares Strachan, and Lubaina Himid. Here are some artworks that caught our attention at Frieze London online.
Nature Morte, New Delhi
Presented by Nature Morte, Jitish Kallat's multimedia installation Covering Letter (terranum nuncius) (2018–20) takes as its starting point the sounds and images sent into space by NASA in 1977 as a message for potential extraterrestrial life. The installation comprises prints of our planet's flora and fauna and a soundtrack broadcasting greetings in 55 languages. Kallat's work is accompanied by a series of untitled abstract mixed-media works that similarly meditate on cosmic and rhizomatic imagery.
Vadehra Art Gallery, New Delhi
Benodebehari Mukherjee, an important figure of the Santiniketan contextual modernists, is the subject of a solo presentation of works from the 1950s and '60s at Vadehra Art Gallery. Mukherjee's lithographs and collages—crafted with colorful paper shapes along with newspaper, cord, and fabric—represent motifs such as people and birds in bold, complex compositions that express the artist's altered sensory experiences after losing his sight in 1956.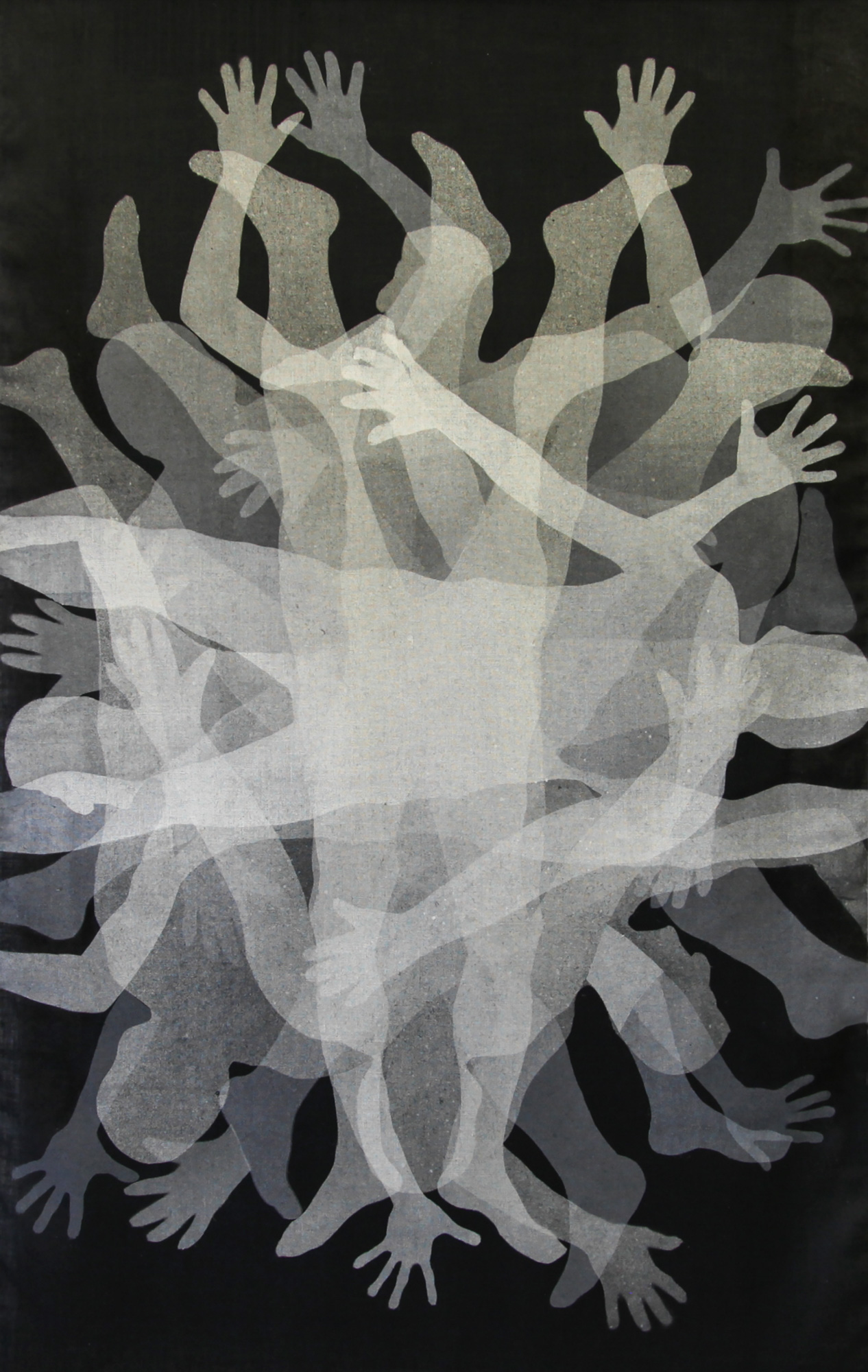 Project 88, Mumbai
Project 88 is showcasing Sandeep Mukherjee's acrylic-on-burlap Body Diagram depictions of overlapping silhouettes, as well as Pasts, Presents, Futures (all 2020), a symmetrical design of colorful shapes rendered in acrylic and sand on hand-embossed aluminum. Also on view are paintings and mixed-media works by Velu Vishwanadhan, Prabhakar Kolte, Neha Choksi, Amitesh Shrivastav, and Mahesh Baliga.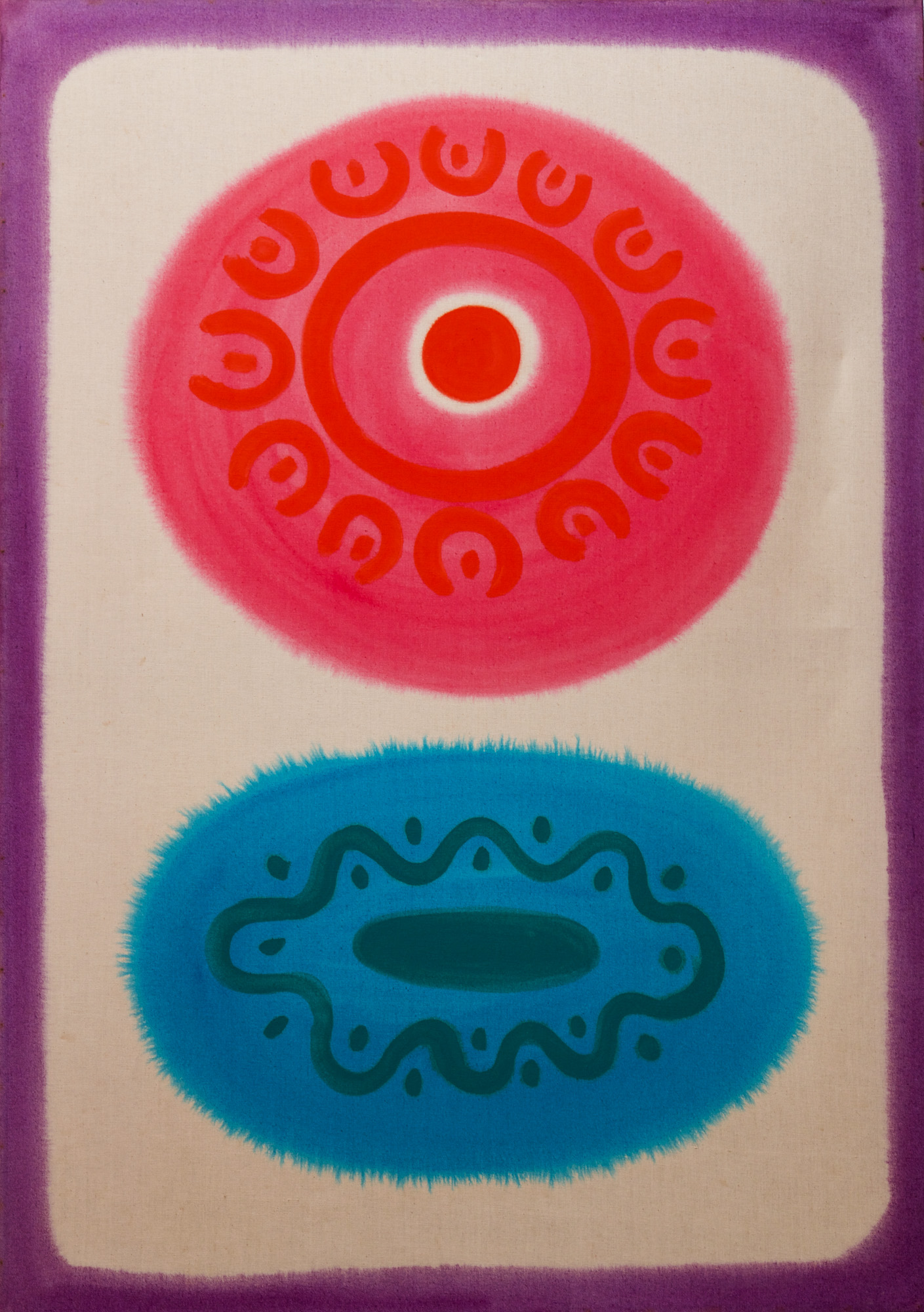 Jhaveri Contemporary, Mumbai
Jhaveri Contemporary's intergenerational group exhibition centers on mystic symbols and "the esoteric foundations of Western modernism." Prafulla Mohanti's Padma (1979) features the painter's signature ovoid motifs—inspired by village life and Tantric spirituality—in bold hues of ruby and turquoise. The gallery is also showing textiles, paintings, drawings, and sculptures by Prabhakar Barwe, Shezad Dawood, Harminder Judge, Mahirwan Mamtani Prem Sahib, and Parul Thacker.
Experimenter, Kolkata
With her mixed-media paintings on plywood and large-scale cut-outs of abstracted figures, Radhika Khimji challenges rigid notions of corporeality, materiality, and identification. In addition to these works, Experimenter is offering paintings and sculptures by Ayesha Sultana, Biraaj Dodiya, Nadia Kaabi-Linke, and Praneet Soi.
The Third Line, Dubai
Sahand Hesamiyan's characteristic geometric steel sculptures are constructed with elegant poeticism, recalling the intricate designs of Islamic art. The Third Line's exhibition also features works by Nima Nabavi, Huda Lutfi, Hayv Kahraman, Pouran Jinchi, Anuar Khalifi, Hassan Hajjaj, and Amir H. Fallah.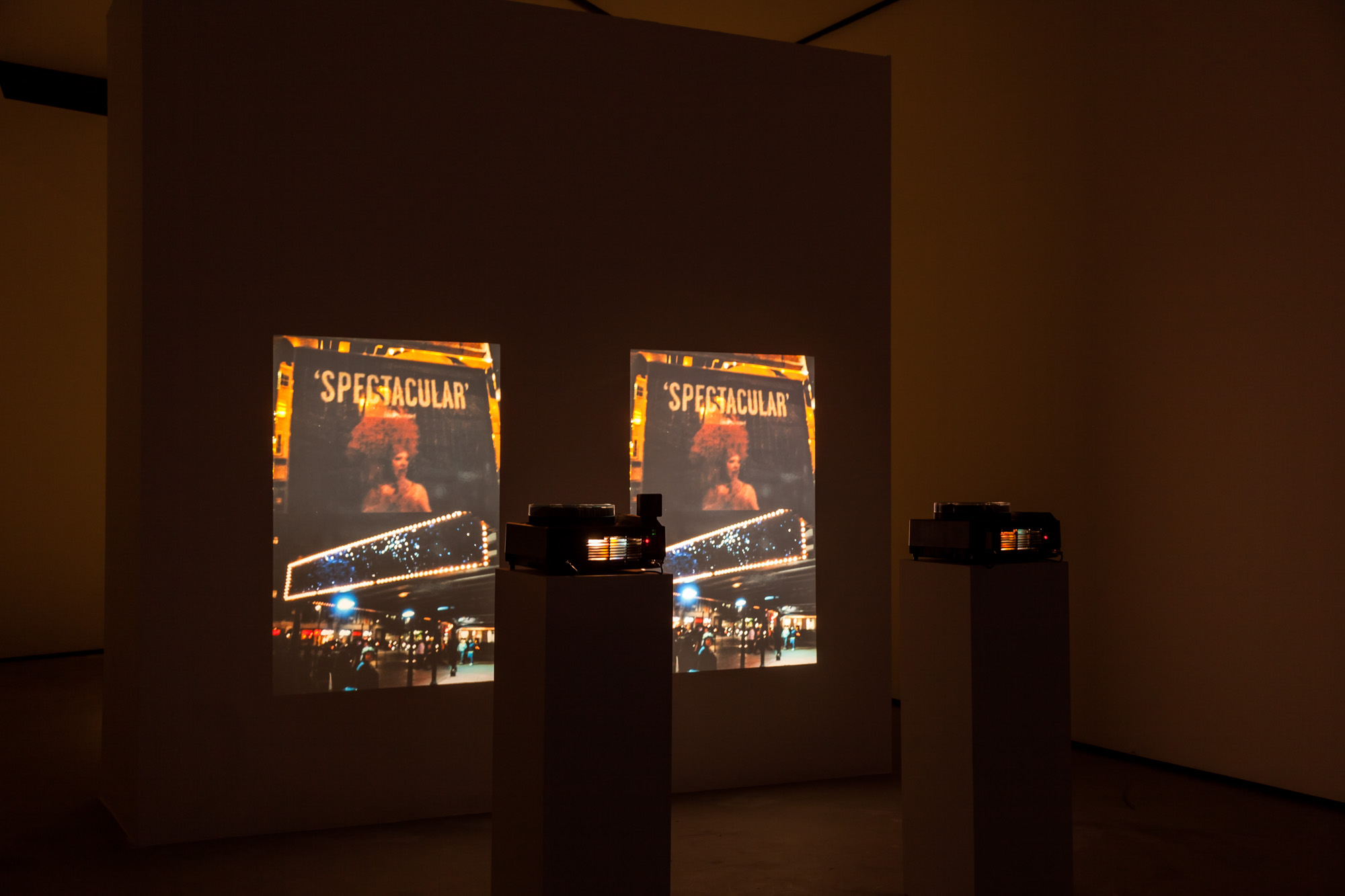 Marfa', Beirut
Rania Stephan's slide installation 64 Dusks (2016), presented by Marfa', comprises a series of framed images that explore the life and death of Soad Hosni, an Egyptian movie star who mysteriously fell to her death in 2001. Stephan is joined by Omar Fakhoury, whose acrylic paintings of chairs left out on the streets of Beirut examine absence and utility.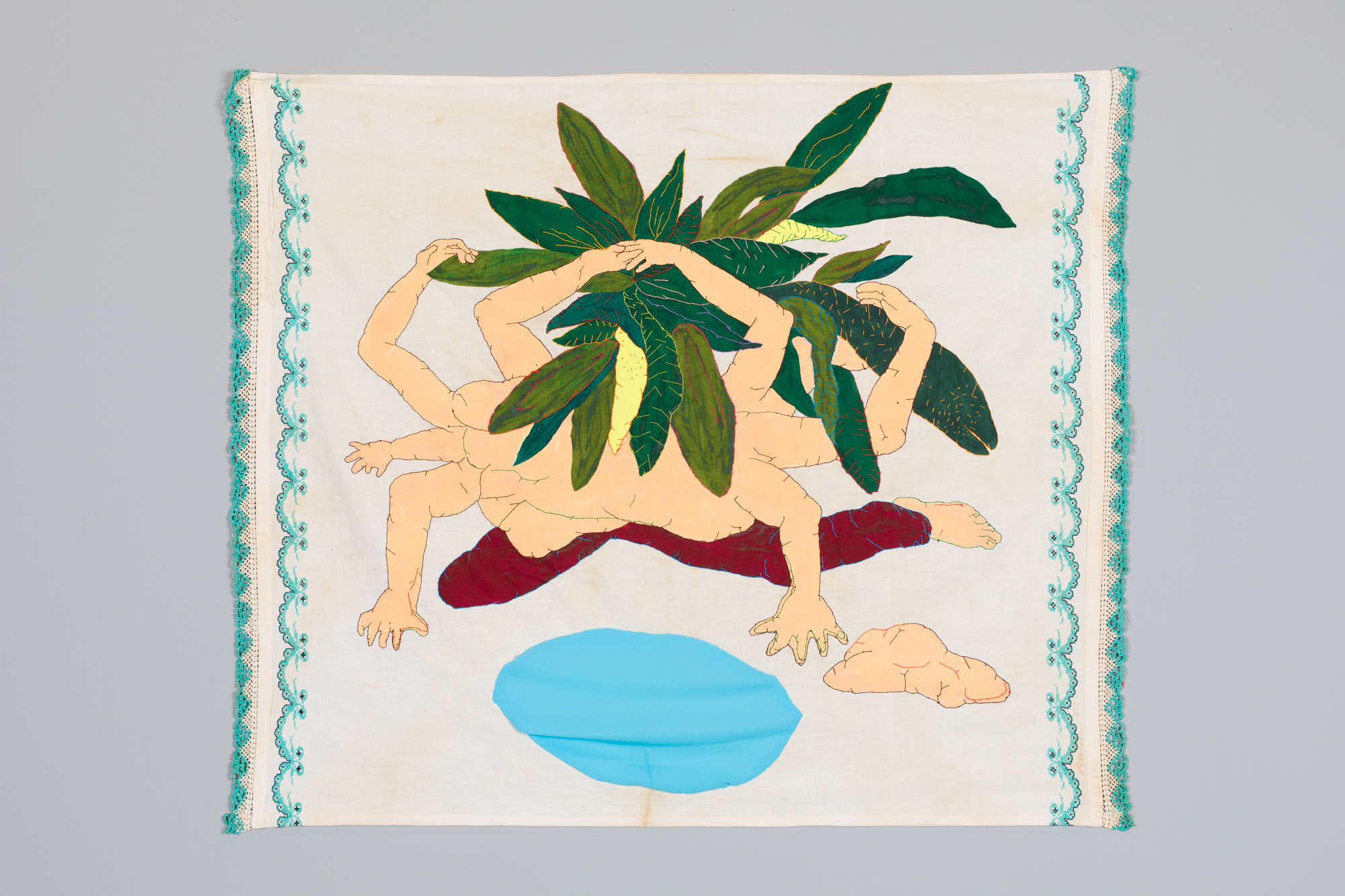 Gypsum, Cairo
Gözde İlkin is known for her reinvented textiles sourced from second-hand stores and flea markets. In the embroidery and painting Kayip Su / The Lost Water (2020), portraying a mass of intertwined limbs, İlkin alludes to the sense of dislocation she experienced as a foreigner on her travels. Gypsum is also spotlighting Taha Belal, whose collages and newspaper cut-outs engage with quotidian materials and imagery.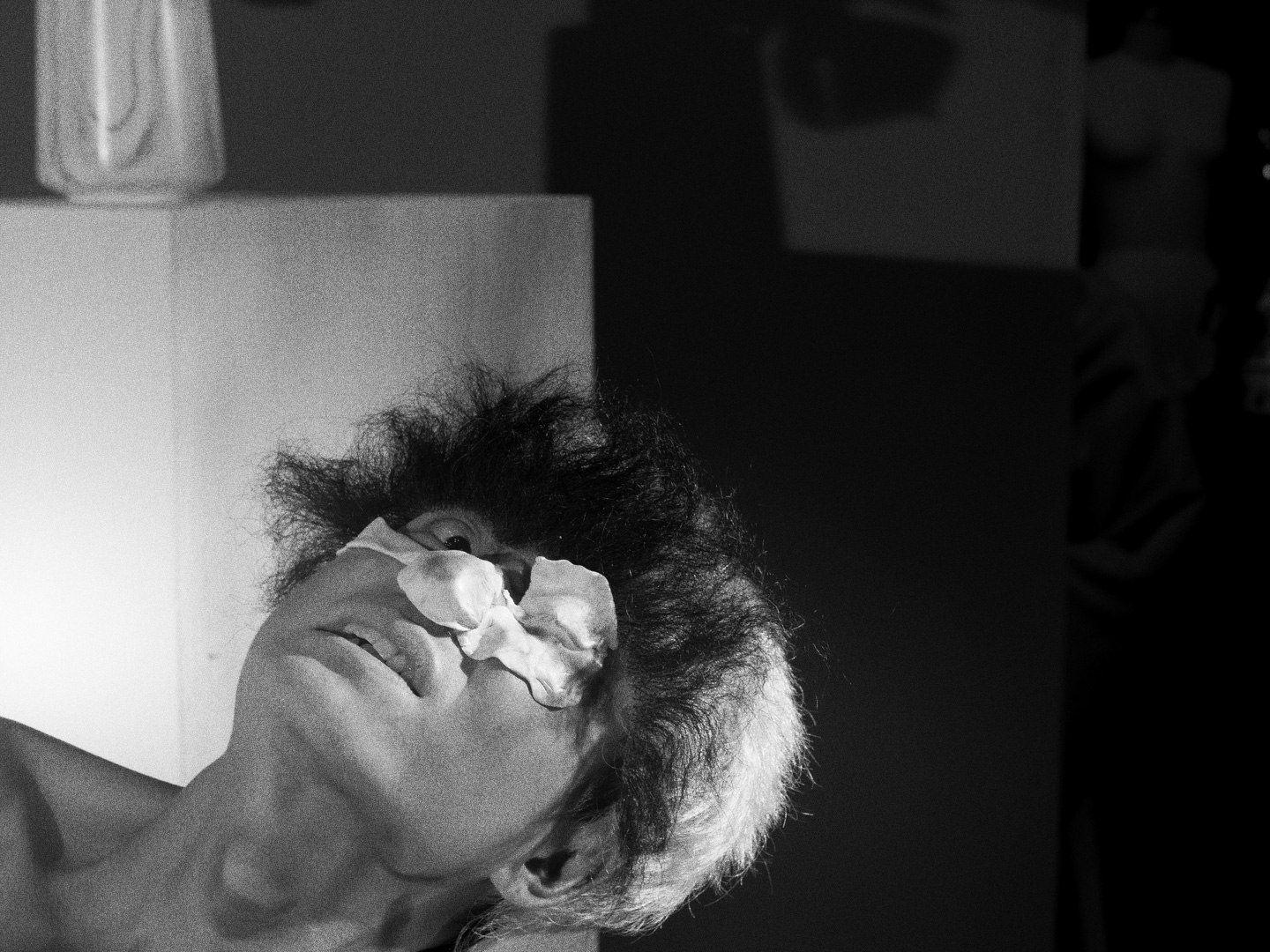 Aike, Shanghai
Li Ran's duo-channel video installation Somewhat Abstract, Somewhat Realistic (2019) is a humorous examination of representation and identity through the lens of 20th-century stagecraft. Aike has paired this video with Li's recent figurative paintings, including The Same Lazarus, of a man attempting to steal another's hamburger, and On-site Research Squad (both 2020), depicting a group of people gazing at a donkey.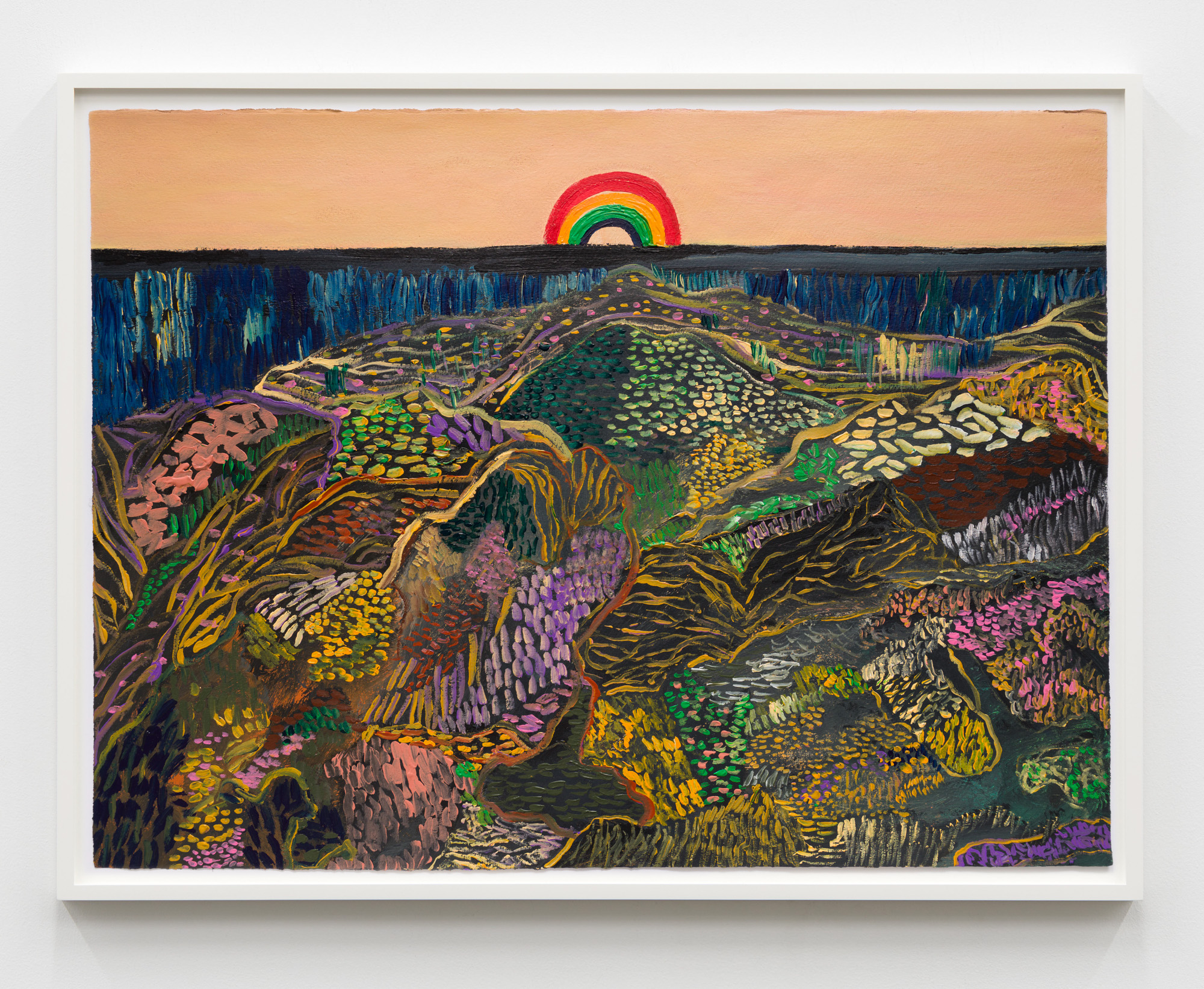 Karma, New York
Inspired by a plethora of historical art movements, from traditional Chinese painting to post-impressionism, the self-taught painter Matthew Wong has become posthumously renowned for his vibrant imaginary landscapes, such as the charming dappled meadows of Landscape with Rainbow (2016). Karma is also featuring paintings and sculptures by Henni Alftan, Dike Blair, Mathew Cerletty, Ann Craven, Marley Freeman, Reggie Burrows Hodges, Paul Mogensen, Thaddeus Mosley, Woody De Othello, Maja Ruznic, Mungo Thomson, and Manoucher Yektai.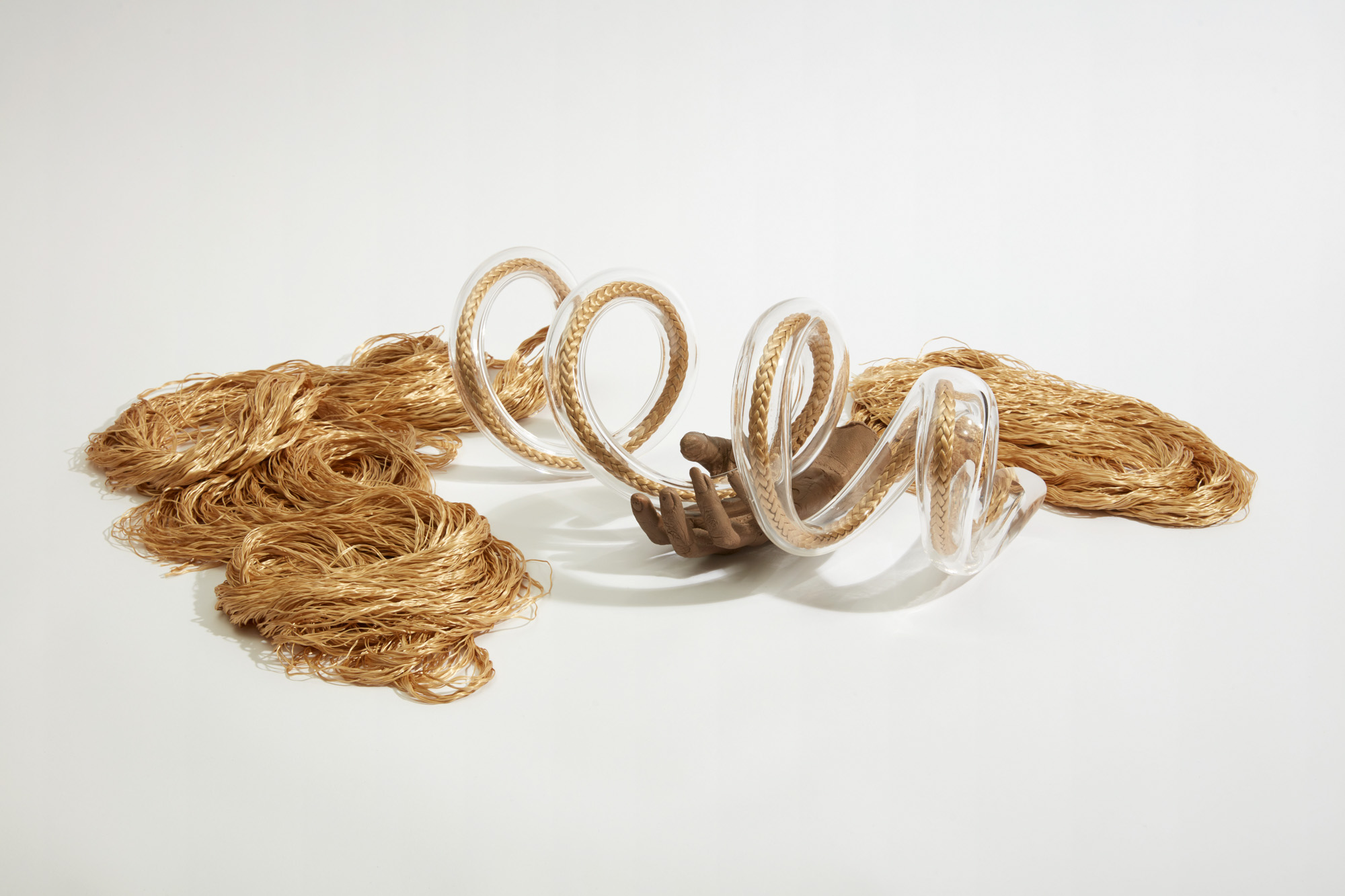 François Ghebaly, Los Angeles
On view at François Ghebaly, Kelly Akashi's Overflow (2020), a sculpture composed of a spiral glass tube containing a length of gold braid and a bronze hand, continues the artist's investigation of material transformation and decay. The exhibition also features works by Farah Atassi, Genesis Belanger, Marius Bercea, Neïl Beloufa, Sharif Farrag, Patrick Jackson, Scott Kahn, Christine Sun Kim, Cindy Ji Hye Kim, Candice Lin, Cassi Namoda, and Kathleen Ryan.
kamel mennour, Paris
Tadashi Kawamata's solo presentation at Kamel Mennour brings together a selection of Tadashi Kawamata's wall-based models of huts and wooden debris. Inspired by the 2011 Tōhoku earthquake and tsunami, Plan for "Under the Water" N°6 (2011) represents the wreckage taken out to sea by the receding waves. 
mor charpentier, Paris
Part of mor charpentier's viewing room, Hajra Waheed's Landscape 1-9 (2019) is a series of nine paintings on tin plates depicting a white trail resembling a pipeline zigzagging through an unspecified valley. The fragmented image disrupts the perception of the landscape, in keeping with Waheed's artistic interest in challenging systems that govern our understanding and use of space. The gallery is also showcasing projects by Lawrence Abu Hamdan, Edgardo Aragón, Teresa Margolles, Théo Mercier, Carlos Motta, Liliana Porter, and Charwei Tsai.
Frieze London 2020 is online until October 16, 2020.
To read more of ArtAsiaPacific's articles, visit our Digital Library.