Shanghai Comeback: Highlights from West Bund Art & Design and Art021
By Alex Yiu
Amid cool weather and heavy rain, the tenth edition of the West Bund Art & Design Fair took place at the West Bund Art Center from November 9 to 12, also exhibiting in surrounding buildings on the Huangpu River. With the Art021 art fair and 14th Shanghai Biennale opening simultaneously (November 9–March 31, 2024), the city appeared to take revenge for its draconic lockdown in early 2022 by greeting visitors with an abundance of exhibitions and events. Despite the departure of foreign companies, the property market's decline, and weary political tensions casting shadows in mainland China, copious visitors and collectors lined up for the core events of Shanghai's art week.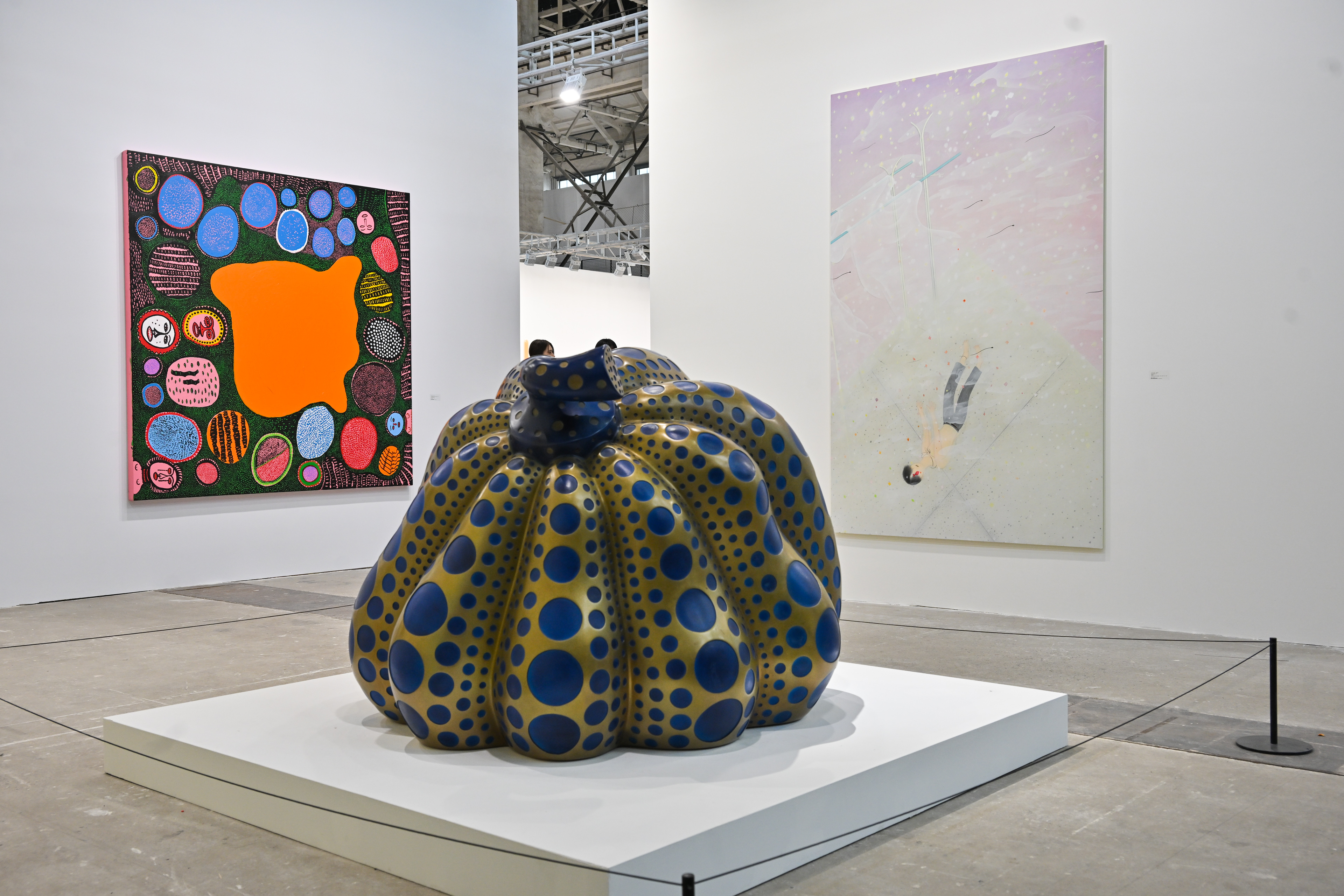 As visitors entered Hall A of the West Bund Art Center, they were immediately greeted by the booth of Ota Fine Arts, known for representing Japanese, Chinese, and Southeast Asian artists. Alongside a polka-dotted pumpkin sculpture and painting by Japanese megastar Yayoi Kusama and photographs by Chen Wei, the gallery built a screening room to showcase the Berlin-based Singaporean artist Ming Wong's video work After Chinatown (2012), offering a bold introduction of Wong's riffs on iconic cinema to Chinese collectors.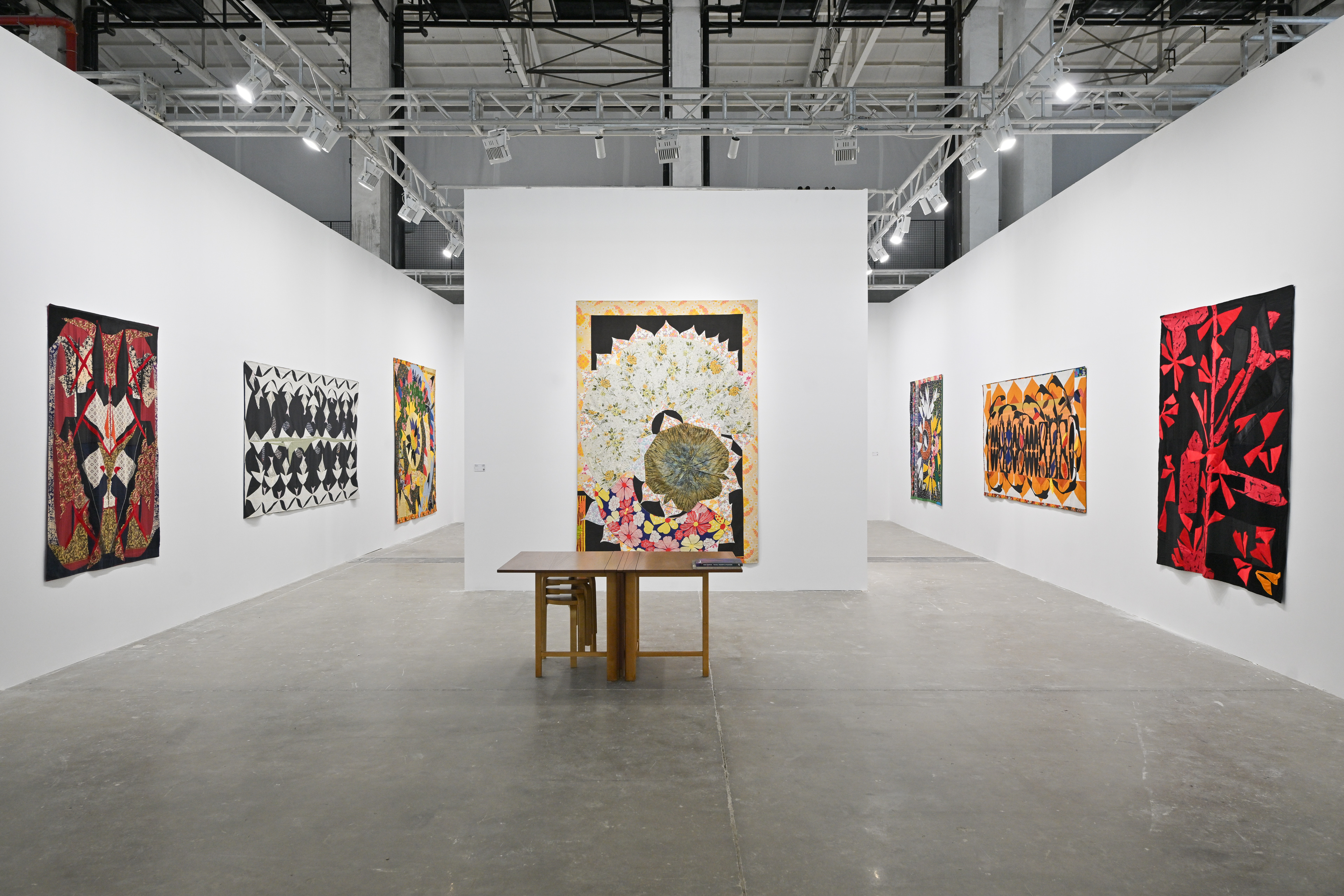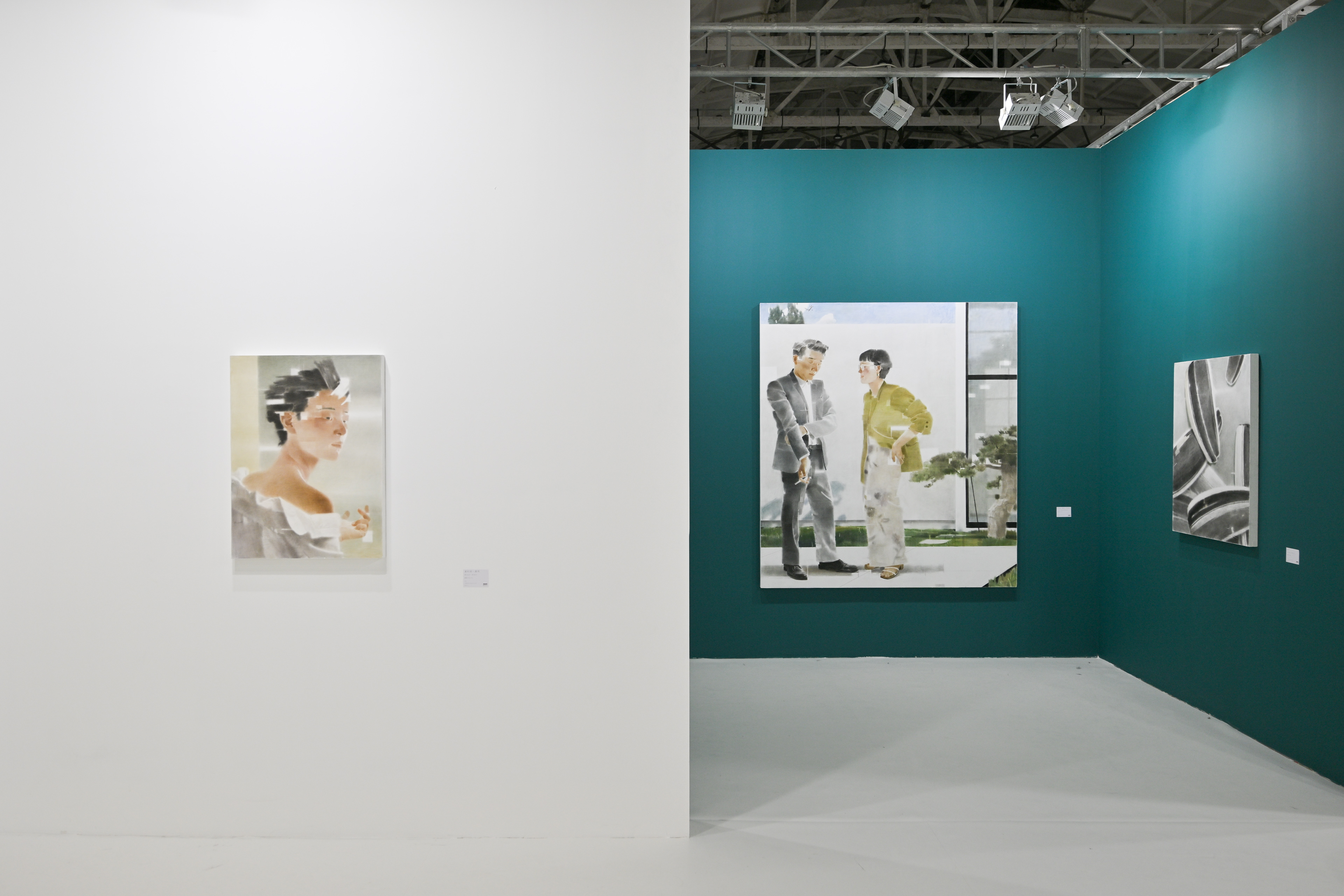 Most international blue-chip galleries in Hall A, such as Lisson, Pace, and White Cube, showcased artworks from both Asian and non-Asian artists. The presence of installations and sculpture works was sparse—understandable, given that galleries were playing safe in this economy. There were a few booths that were exceptionally solid, such as the Berlin-based gallery neugerriemschneider's showcase of textile works by Israeli artist Noa Eshkol and Hauser & Wirth's presentation of a solo booth of American painter Gary Simmons. On the second floor, the Hive Center for Contemporary Art from Beijing presented a solo showcase of paintings by Xia Yu, portraying the everyday life of Chinese urbanites.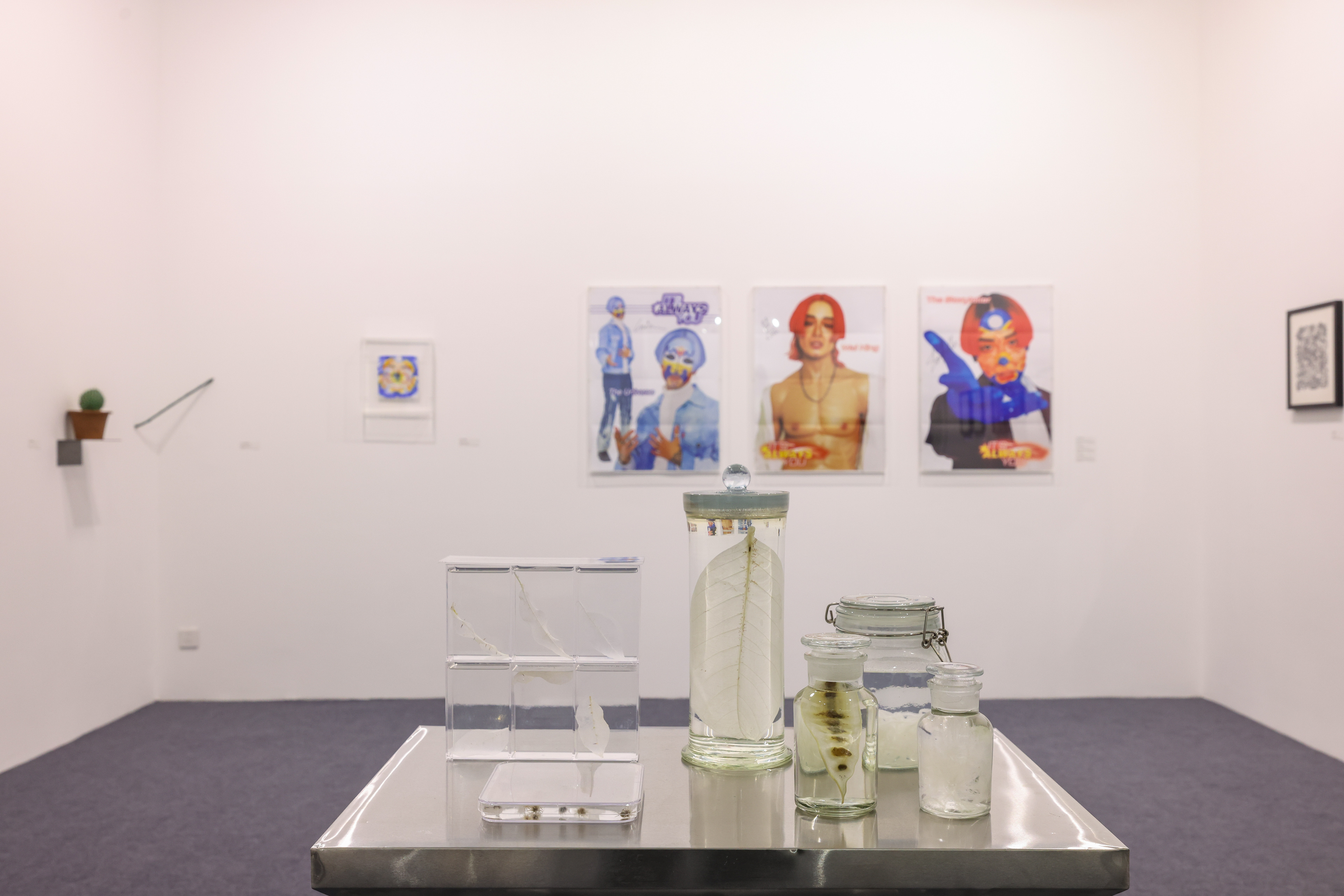 The galleries in Hall B offered visitors a more diverse collection of artists. The first-time participant Blindspot Gallery from Hong Kong presented more challenging works of installation, collage prints, and papercuts from their core artists, such as Trevor Yeung, who is representing Hong Kong in the 2024 Venice Biennale, Turner Prize-nominated queer artist Sin Wai Kin, Hong Kong installation artist So Wing Po (who was also showing at the Shanghai Biennale), painter Un Cheng, papercut artist Xiyadie and others. Richard Koh Fine Art (Singapore/Bangkok/Kuala Lumpur) brought framed embroidery The Circle (2021), The Buddha (2021) and bronze-and-marble sculptures of the Buddhists' head The Arahant (2020) in European Renaissance and Baroque style by Thai artist Natee Utarit. Another rare sight was the booth of Shanghai artist-run alternative space 33ml offspace, presenting installations like Dragon-sickness (2023), a kinetic metal installation by the mid-90s-born Dai Zhankun, a double-screen video installation of video game cosplay Less Is More (2023) by the Shanghai-born artist Xia Han, as well as the Bathroom series (2023) of mix-media material on tiles by the Shenzhen- and Baltimore-based artist Li Jiayi. Since Hall B is located apart from Hall A, visitors were hit by the chilly rain, and the shelterless entrance caused a hurdle. According to a few gallerists, deals were slow even while visitors were flowing in, after the rain stopped.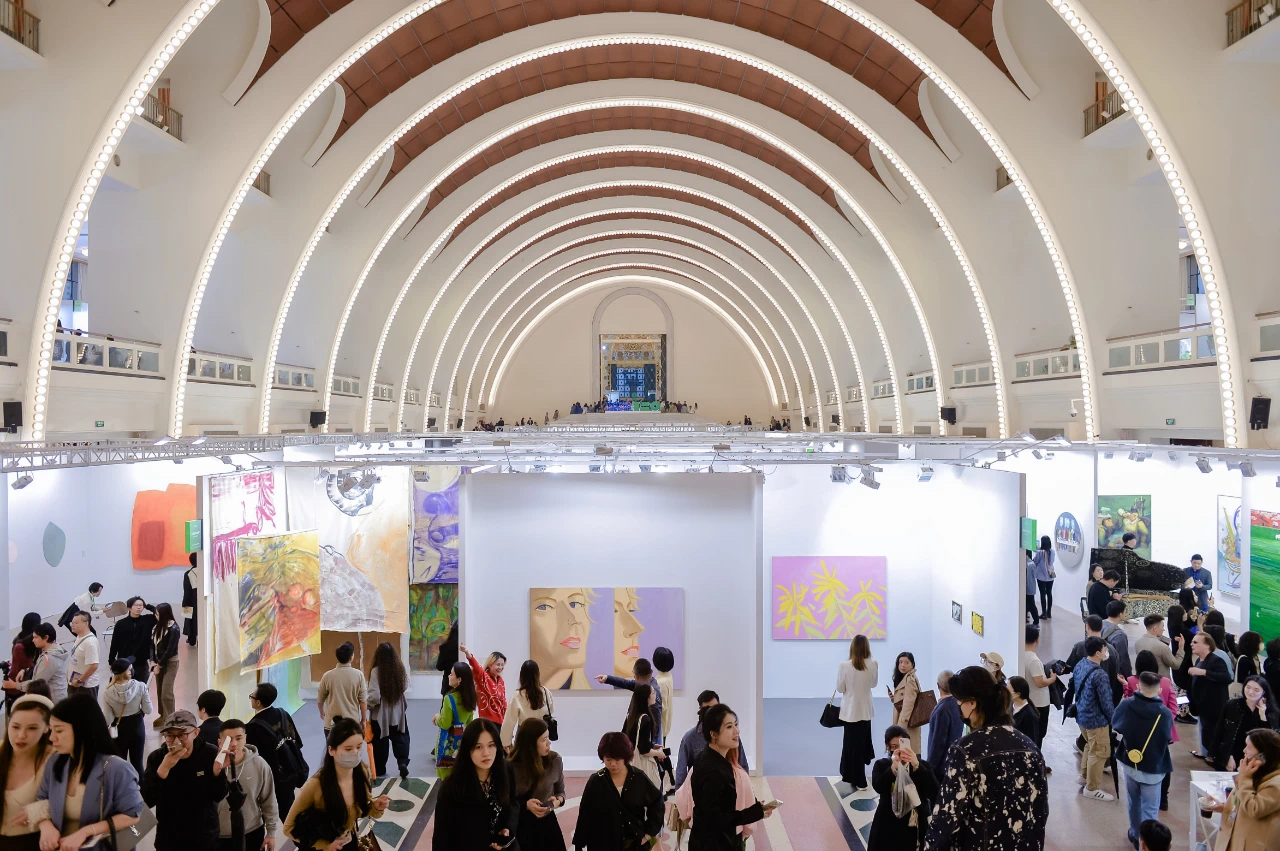 Running concurrently, Art021 took place at the Shanghai Exhibition Center and brought 165 exhibitors to the neoclassical Stalinist building. Some of the blue-chip galleries showing at West Bund could afford second booths here, while the booths were smaller and presented more colorful and less abstract paintings. More alternative galleries were also present here, such as BANK and Antenna Space from Shanghai and Gallery Exit of Hong Kong, perhaps offering a more authentic portrayal of the status of the domestic art market, offering artworks with lower price tags—competitive and overwhelming.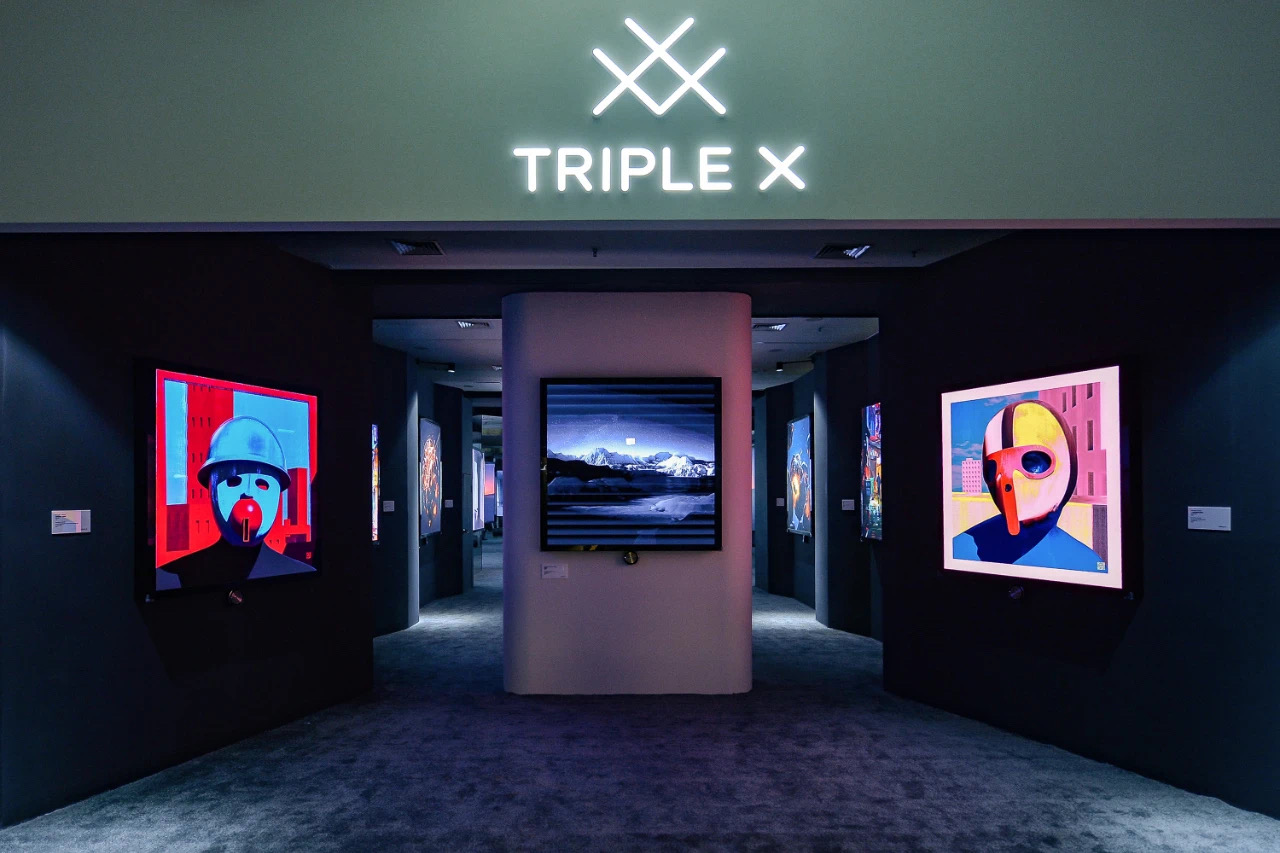 For galleries at Art021, it was a challenge to stand out from the sea of innumerable artworks, especially paintings. Attention-getters included Triple X, based in Hong Kong and New York, which presented a series of 3D-animated works by Argentinian-born artist Six N. Five (Ezequiel Pini), who simultaneously had a solo exhibition at the Rockbund Art Museum in collaboration with digital art hub TRLab, showcasing The Circle (2022), of day-and-night scenery in tranquility, and Flow (2023), a waterfall of flowers from a spherical architecture. The more we become accustomed to static imagery on canvas, the more subliminally a moving image can impact us. The installations of bronze and glass in suspension by Beijing-based artist Yibei Zhang and the mixed-media paintings series Wunderkammer (2023) of oil and pearls on woodboard by Beijing-born Shanghai-based painter Wenjue at BANK also left a strong impression due to their inventive development of materials.
As at West Bund, apart from making deals—or in the absence of them—many foreign gallerists expressed excitement about reconnecting with people from China. However, one Chinese artist-gallerist of Art021, who I met on a Chinese dating app, Finka, said that most of the sales were secured during the pre-sale, and the rest were artworks placed on hold during the period. Not many deals were made during the actual fair, and mid- and small-size galleries suffered the most. Seeing countless visitors with curiosity and passion for art still wandering in the building during the busy weekend is by no means a sign of a grim future, but only a temporal challenge hindered by socio-economic circumstances.
David Chau, one of the co-founders of Art021 and a well-known collector of contemporary art, was showcasing more than 200 artworks from his collection in a show titled "Crossing The River By Feeling The Collectors" at C-Park Haisu, a new property development project of his. The curatorial statement written by Tongji University professor Lu Xinghua stated that private collectors in China can fill the "absence" in the social context for art between the lack of public institutions, art museums, and nonprofit spaces. With the Long Museum founders selling off works from their personal collection, the relocation of Yuz Museum from West Bund to an outlying suburb, and the closure of real-estate-backed ventures such as the Times Museum in Guangzhou and Berlin, perhaps there is room for a new generation of private collectors who can demonstrate what they might offer to the public in terms of showing their collection. Until then, the wintry wind is still roaring along the Huangpu River.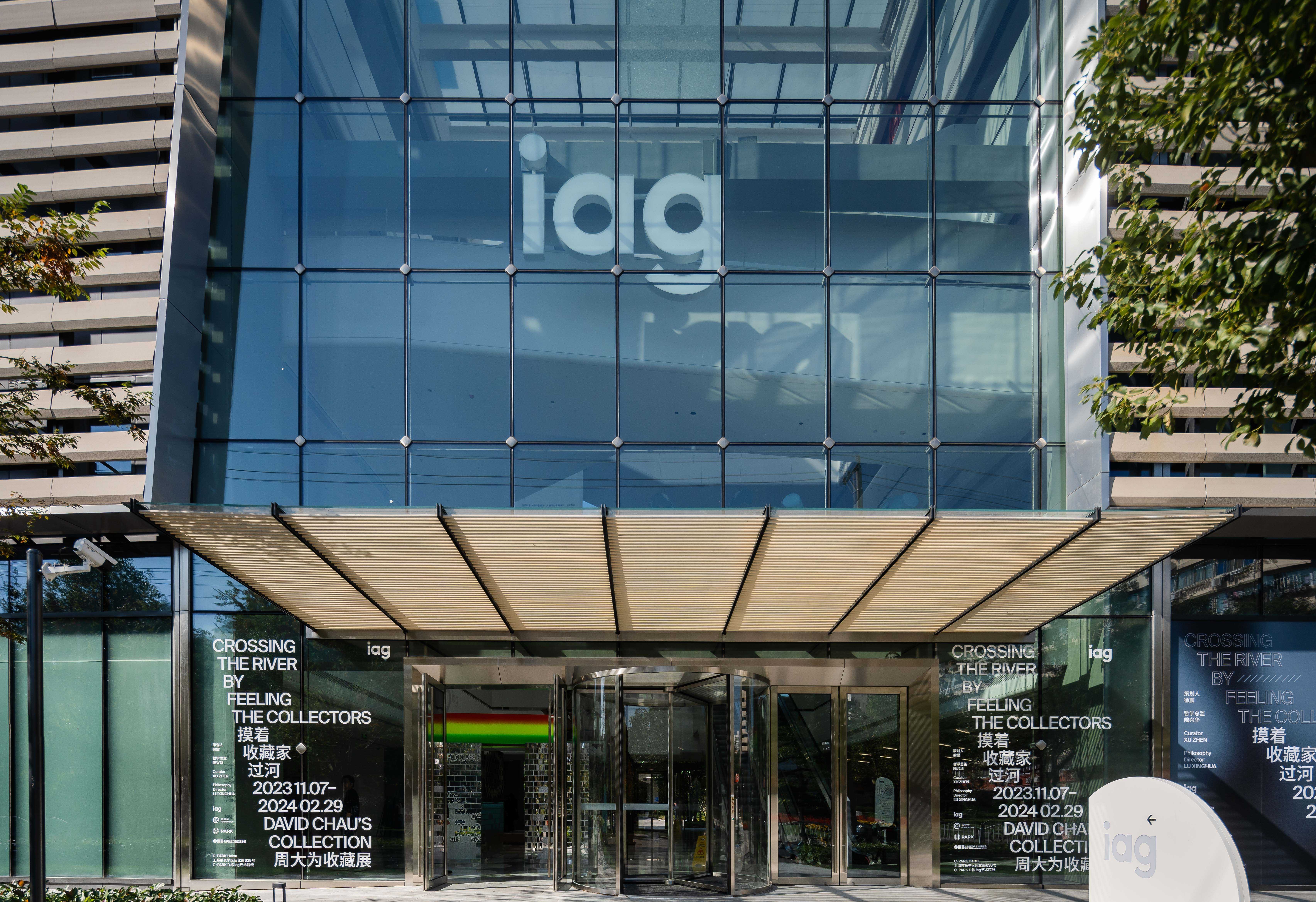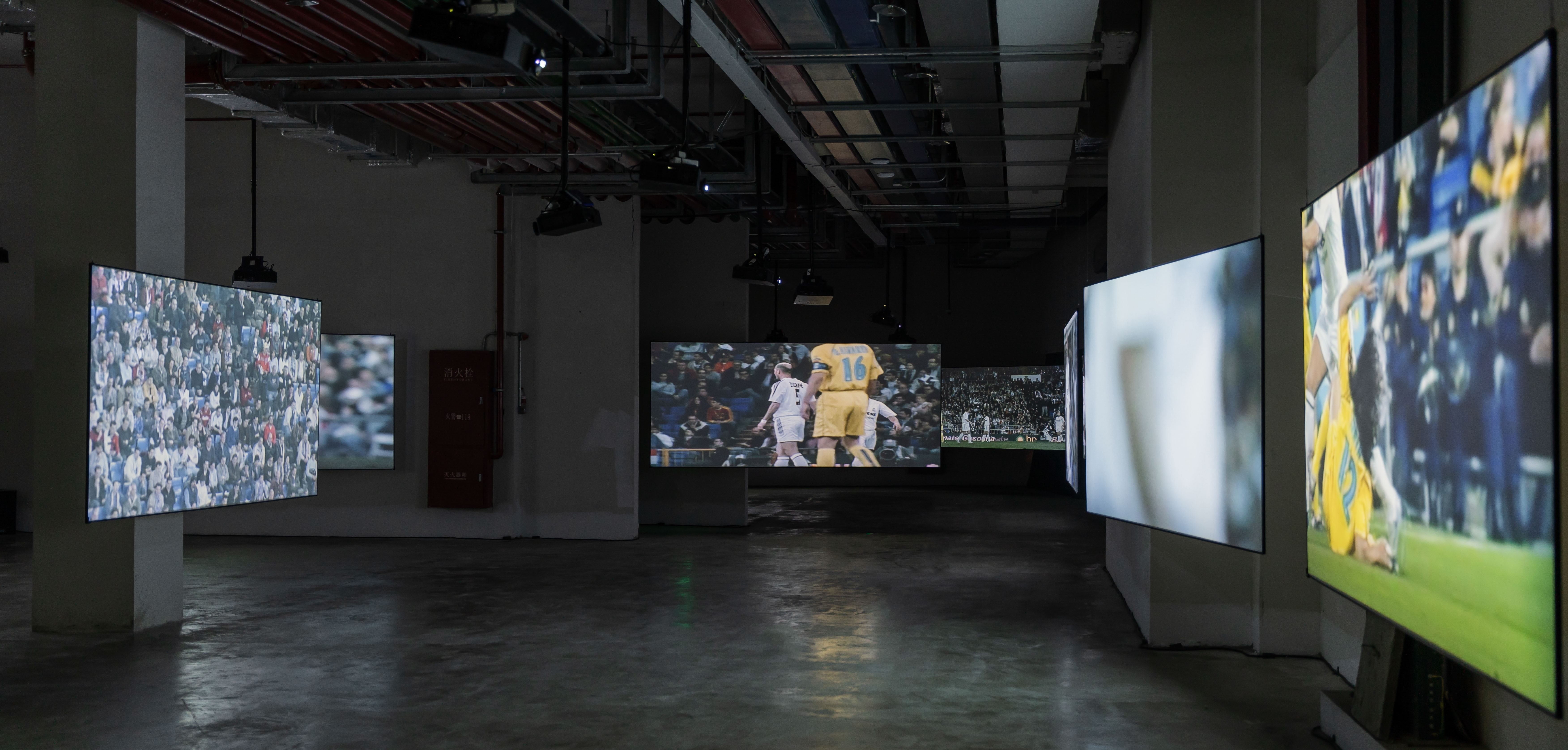 Alex Yiu is associate editor at ArtAsiaPacific.
Subscribe to ArtAsiaPacific's free weekly newsletter with all the latest news, reviews, and perspectives, directly to your inbox each Monday.