Roundup from Digital Art Fair Asia 2021
By HG Masters
We're at a moment when the hype around new technologies is attempting to transform into a pose of inevitability—namely that so-called "digital art" will supplant analogue art, paid for with cryptocurrencies in place of the already equally intangible and digital forms of fiat money, with much of this innovation backed by blockchain technology.
In all aspects of our lives, the future will certainly be even more digital. What that means, exactly, is still being worked out, as one can experience at the first edition of Digital Art Fair Asia 2021 in Hong Kong. With a focus on "immersive art, new media art and NFT Crypto Art," the Digital Art Fair is capitalizing on several recent trends in cryptocurrencies and the emerging field of non-fungible tokens (NFTs), which can be used to authenticate artworks or imagery that exists in digital formats like jpegs or gifs.
As cryptocurrencies rise in value and become increasingly common as assets, it makes sense that people might want to spend their digital money on art. To that end most of what was on view at the Digital Art Fair could be purchased from a QR code on the artwork's screen or a nearby label. Some prices were listed in ETH; others in HKD. Some works were limited-edition digital prints, others printed on canvas, still others purely animations. Instead of art dealers, you interface with purchasing app platforms including ZHEN., a new-generation "artwork authentication platform powered by blockchain"; Refinable, the fair's official NFT partner; or Sotheby's, which is selling animations and an immersive mirrored floor and ceiling installation by the Los Angeles-based studio of Refik Anadol.
The styles of works on view span popular genres from street art to anime, by the likes of urban artist SZABOTAGE; digital designer Krista Kim; and Hong Kong Instagram favorites such as surrealhk, derryainsworth, rambler15, and the provocatively humorous animator Claudia Chanhoi. Designer Henry Chu even created Blockchain Piano, which allows you to link your crypto wallet to a piano whose keys correspond to the real-time data of crypto prices in order to create a 32-second NFT mpeg.4 file of yourself buying cryptocurrency. Buyers of one of ten editions of the work also receive an actual 160-kilogram piano embedded with a 55-inch commercial-grade flatscreen monitor, with expenses for shipping and travel for the artist's team not included in the ETH 25 (USD 85,000) price tag. It's a whole new world of digital art and selfie backdrops—let's see how far the disruption really goes.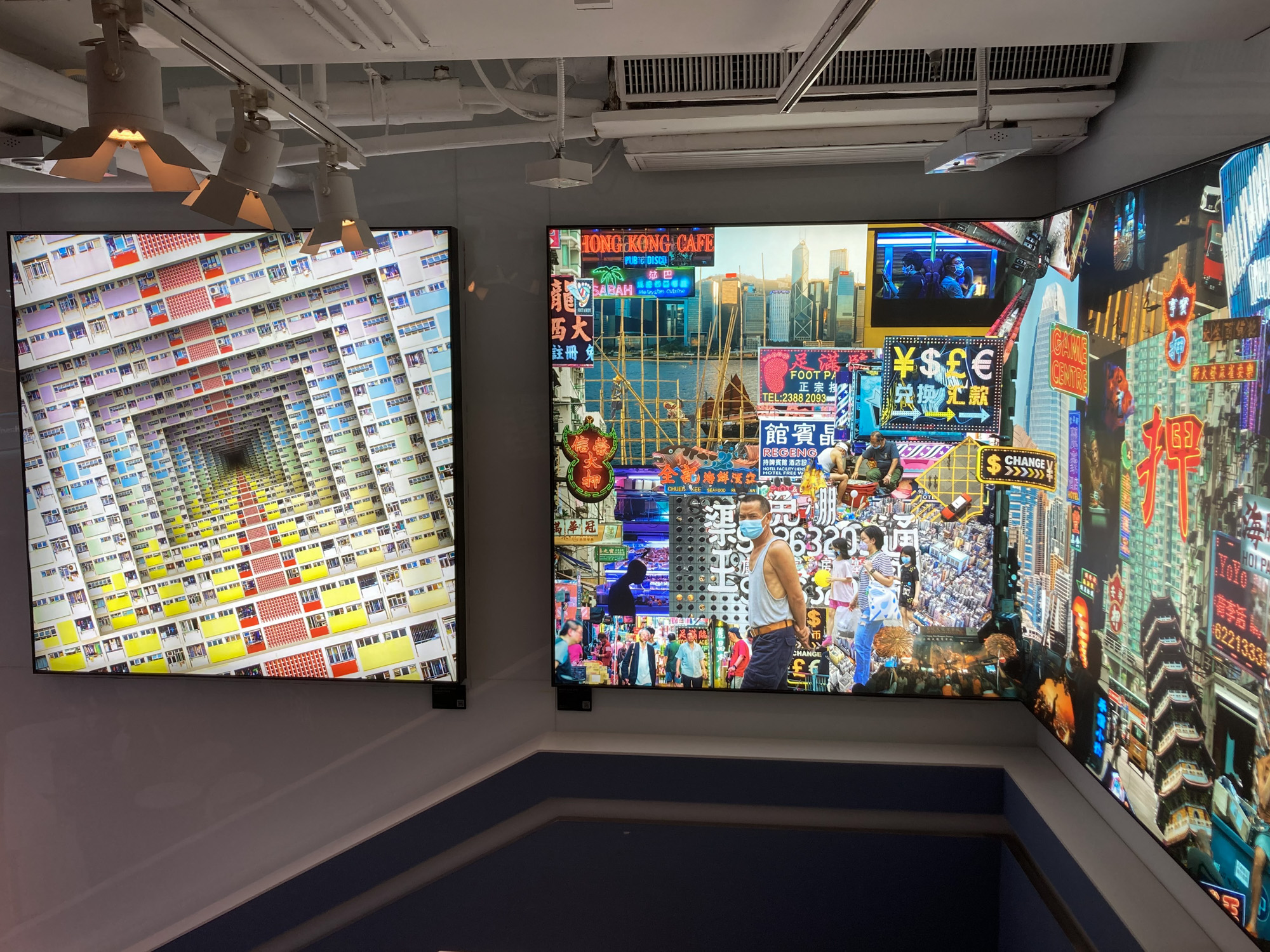 Large lightbox prints with collages based on Hong Kong street photographs by Derry Ainsworth, who is also curatorial director of the Digital Art Fair.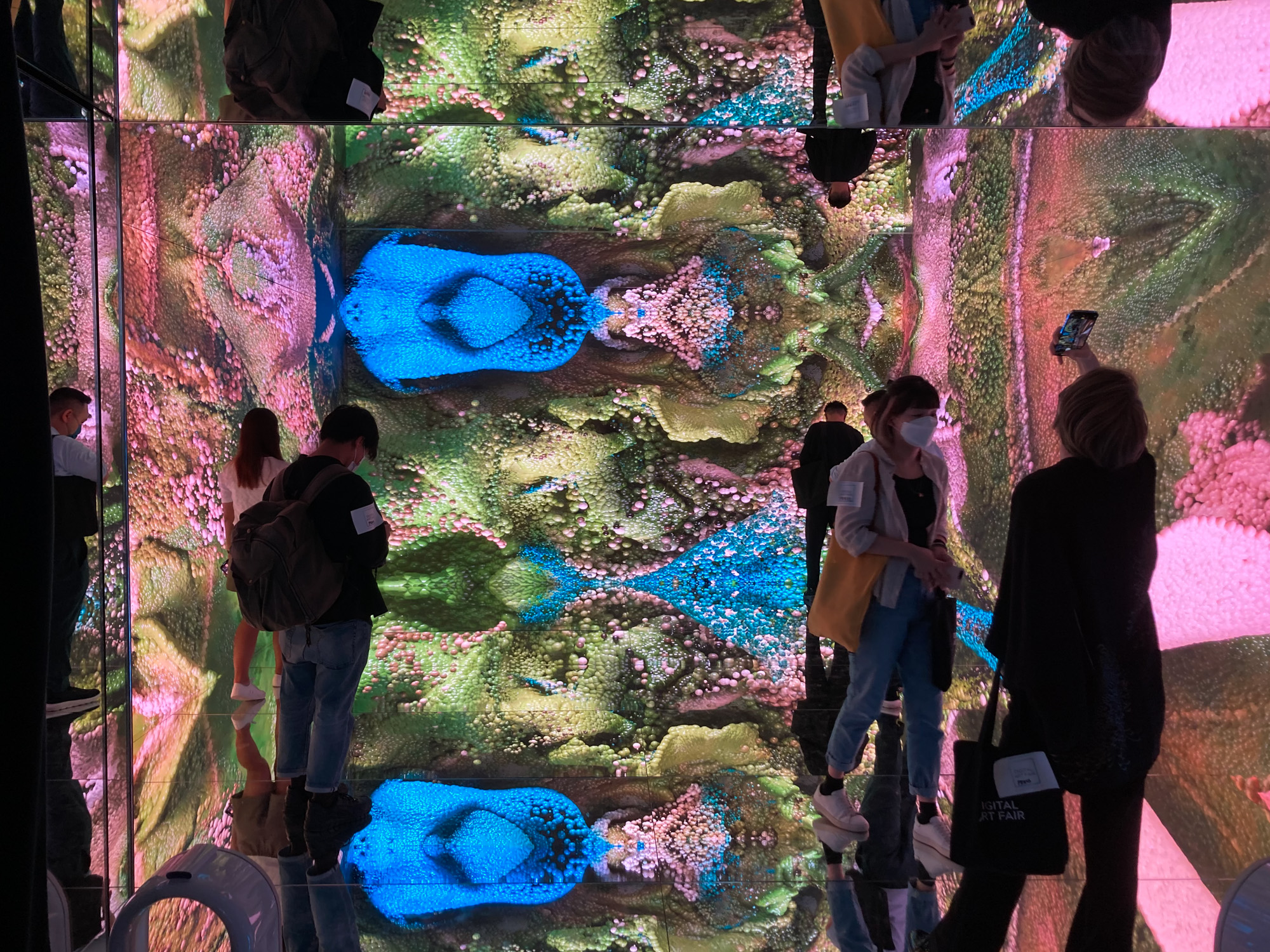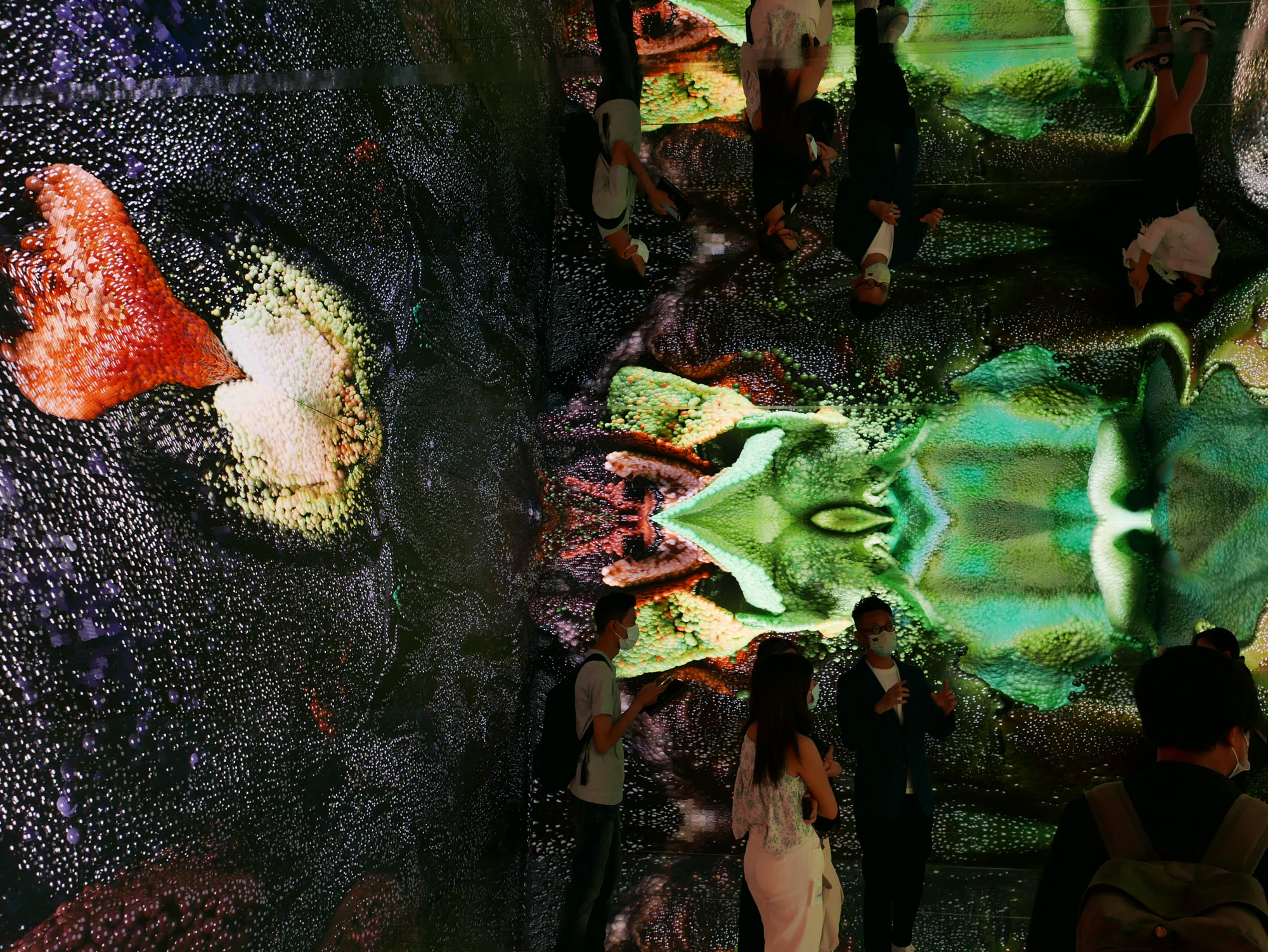 Machine Hallucinations – Space : Metaverse (2021) by REFIK ANADOL is an immersive installation using artificial intelligence and more than 2 million images of deep space captured by satellites and spacecraft.
BABA SHOP is a project by Umazing, an Afro-centric creative studio, which will mint 10,000 NFTs featuring different hairstyles celebrating "the hair-dressing culture in Africa," with 20 percent of sales profits used to support Africa-based hairdressers and Black haircare brands. At the Digital Art Fair was a room with a barber chair and lined with West African wax print textiles.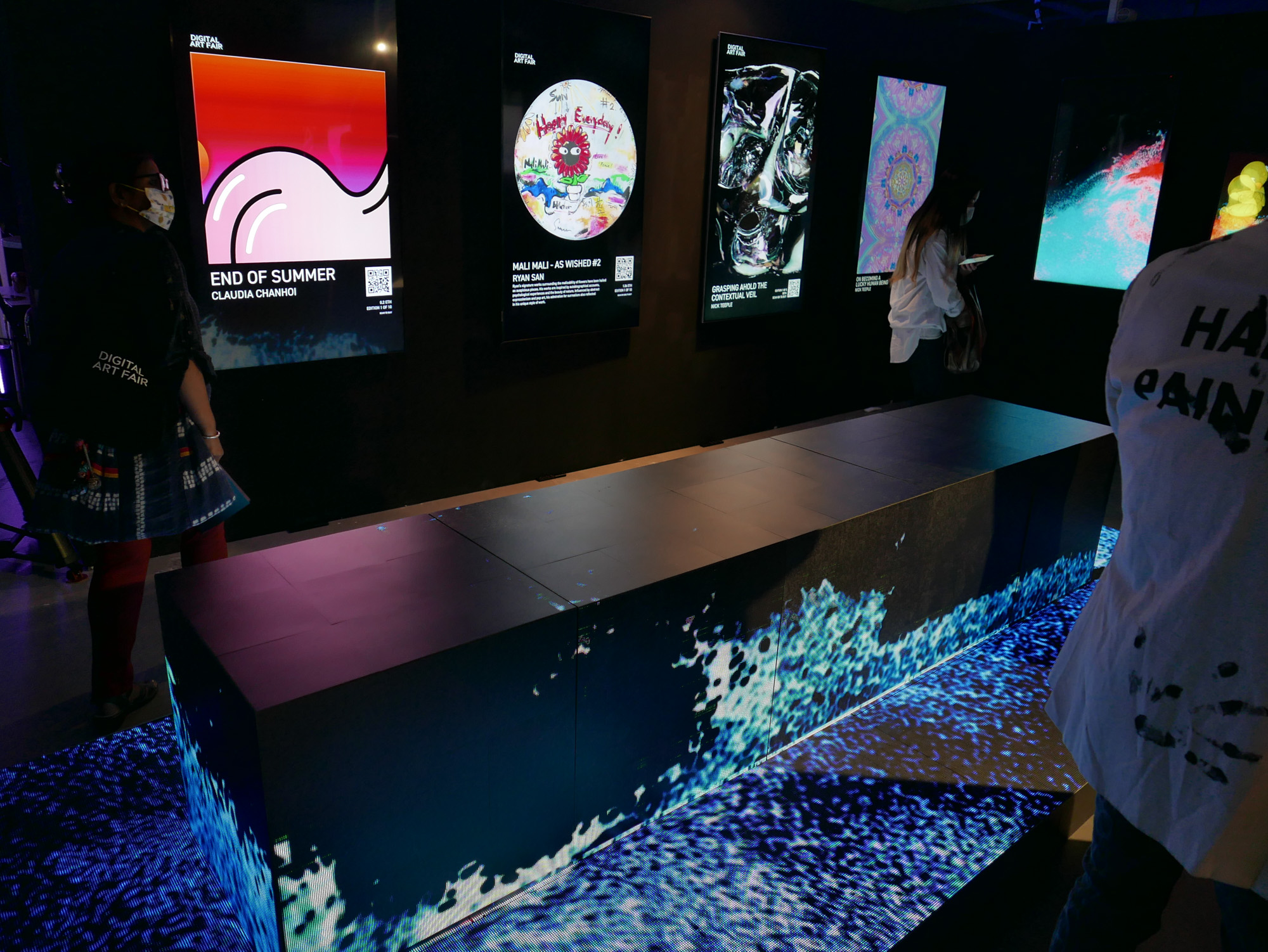 VICTOR WONG's Bench Over Troubled Water, made up of LED panels featuring animations of waves. Monitors displaying animations by CLAUDIA CHANHOI, RYAN SAN, and NICK TEEPLE are on the wall behind it.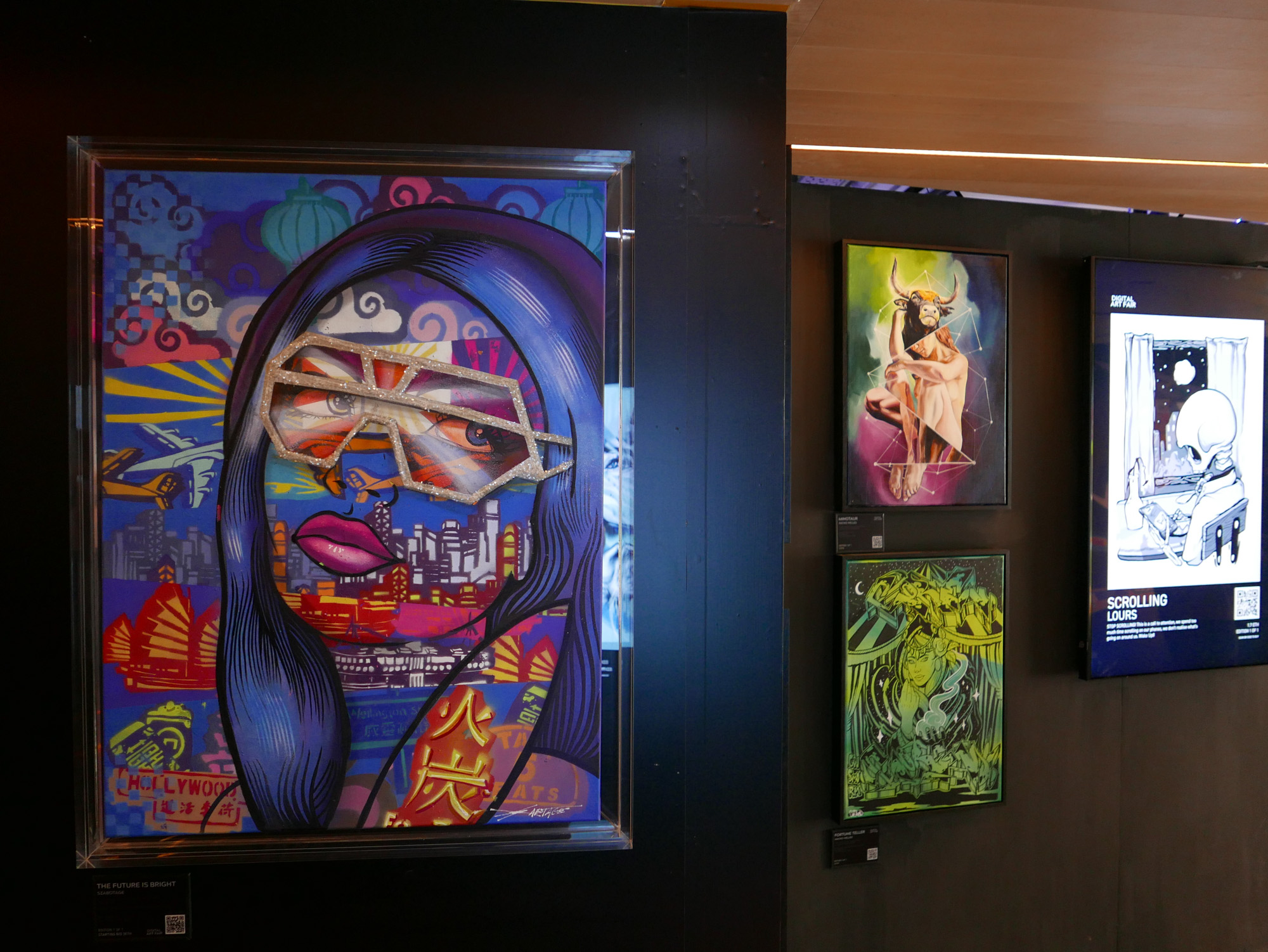 The Future is Bright (2021) is an NFT about futuristic eyewear technology that comes with a "framed original physical artwork" by SZABOTAGE.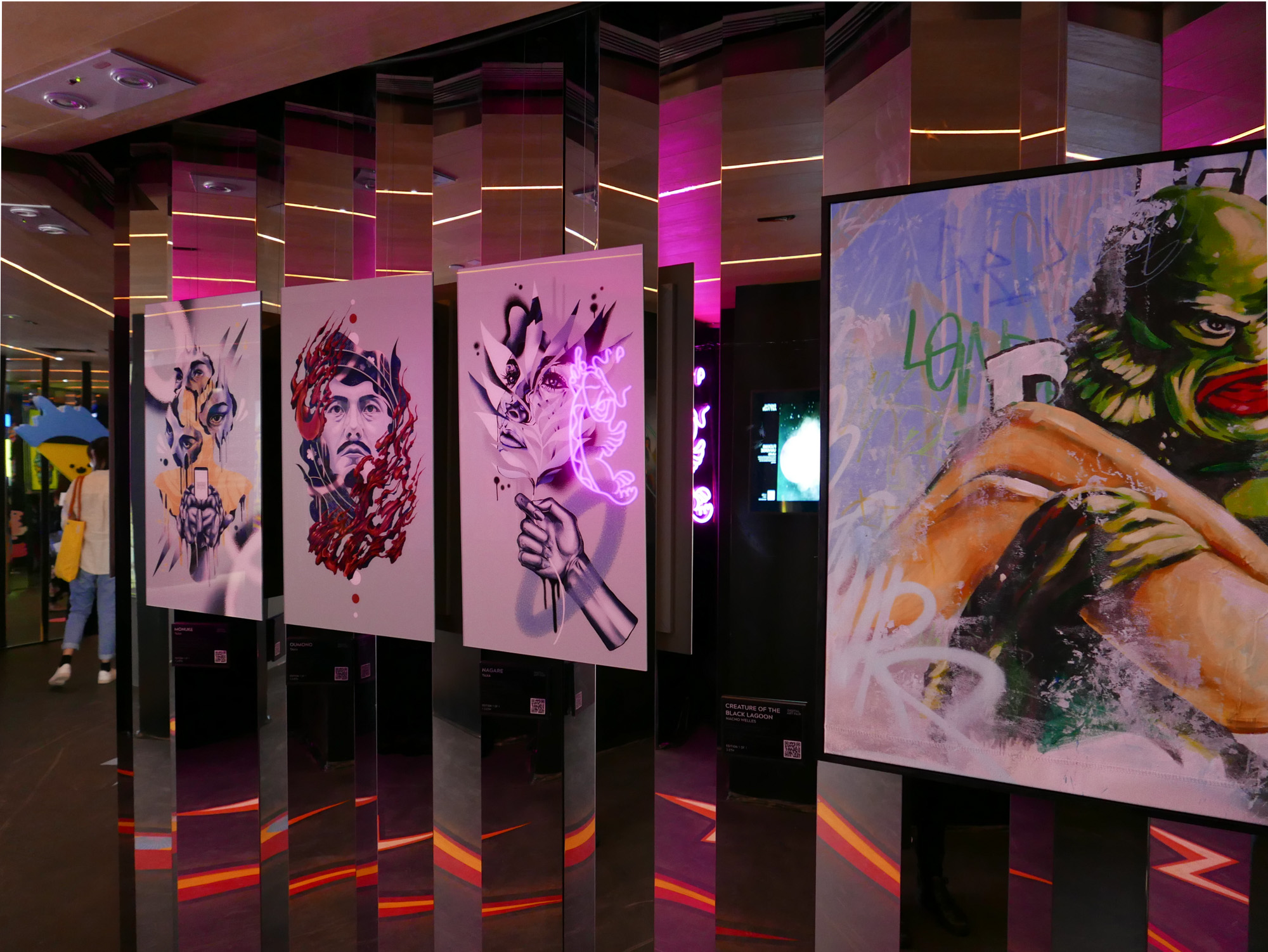 Physical artworks that are printed when the buyers acquire the NFT by TAXA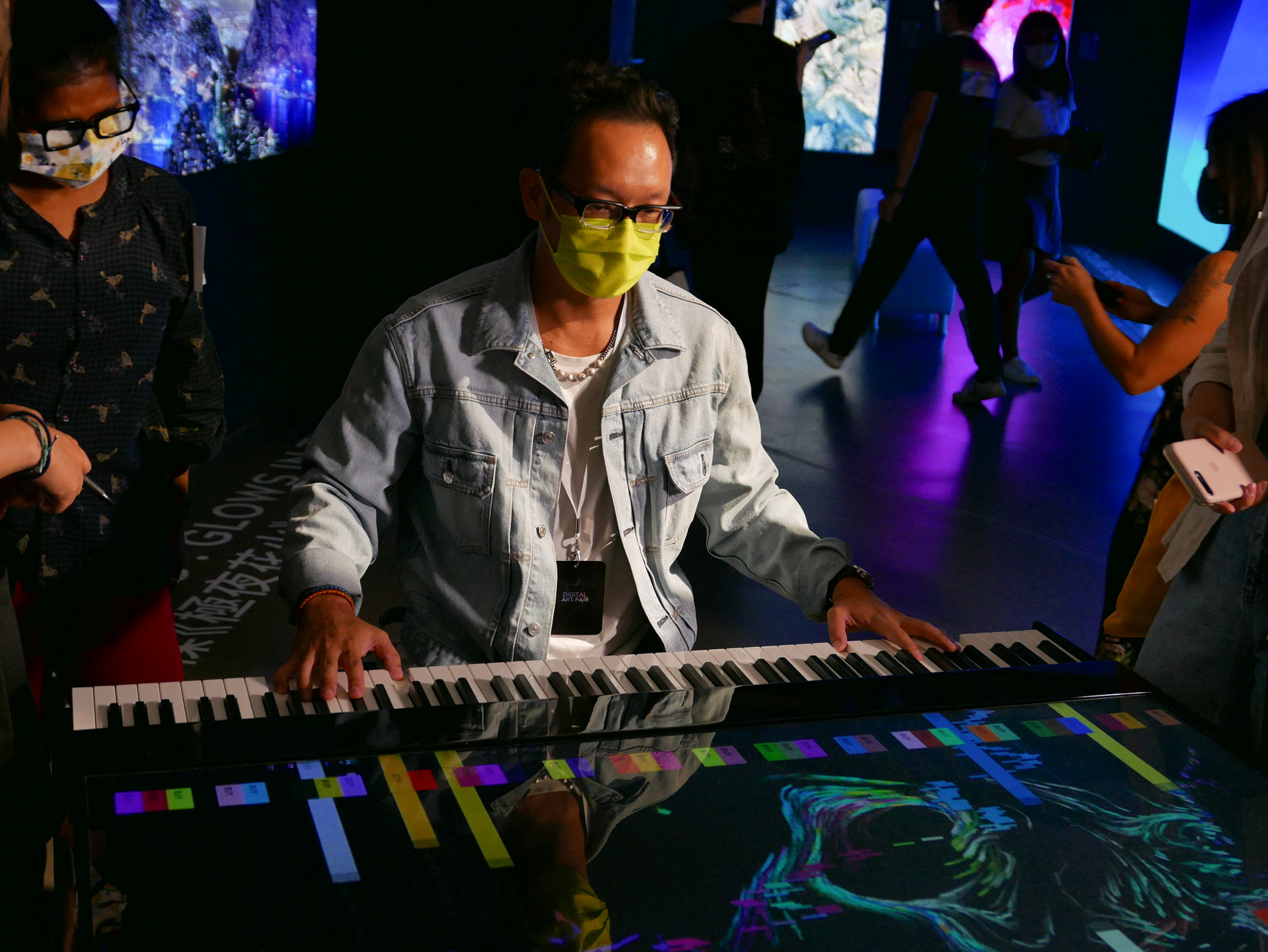 HENRY CHU playing the Blockchain Piano (2021), which allows buyers to create a NFT of themselves buying crypto in real time.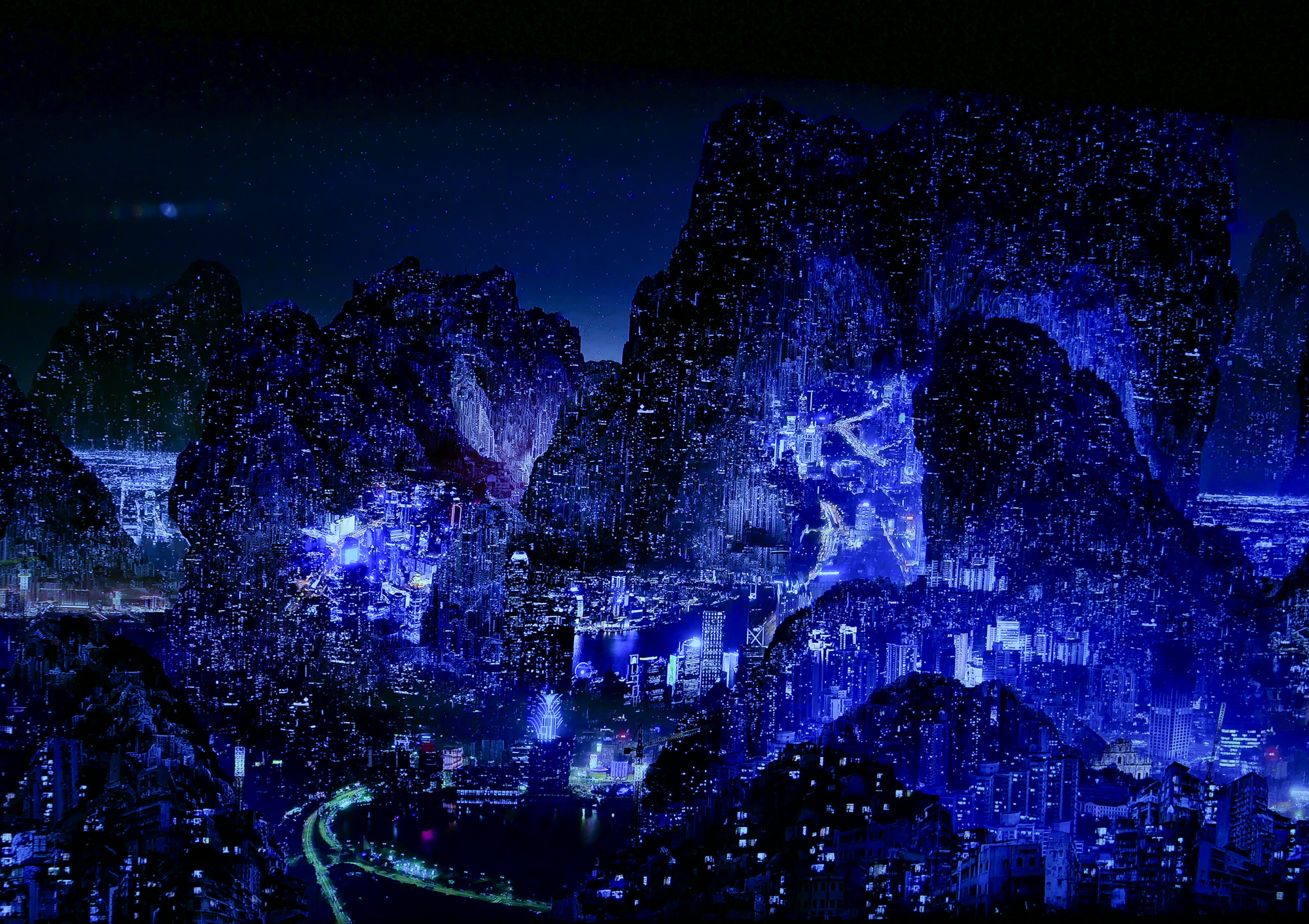 Digital Art Fair Asia 2021 is on view at Asia Standard Tower until October 17, 2021.
HG Masters is ArtAsiaPacific's deputy publisher and deputy editor.