Roundup from Art Basel Hong Kong 2019
By Ophelia Lai
Two days before the VIP opening of Art Basel's 7th edition in Hong Kong, word was out that New York's Acquavella Gallery would be offering David Hockney's portrait of curator Henry Geldzahler, Henry Reading (1985), for USD 15 million. The publicity, the bluechip artist, and hefty pricetag set it up to be the most talked about prestige piece at the fair, à la Willem de Kooning's USD 35 million Untitled XII (1975), which was snapped up at Lévy Gorvy's booth within the first two hours of the VIP preview last year. Yet, for Acquavella, the anticipated frenzy didn't translate into an immediate sale (that we know of).
In general, the fair felt less exuberant than the 2018 edition, with a good number of works alluding to cynicism, death, and the end of utopia. The most obvious example of this was Lee Bul's ginormous silver zeppelin, Willing To Be Vulnerable – Metalized Balloon (2019), installed by one of the first-floor entrances. Referencing the tragic 1937 Hindenburg disaster (the zeppelin burst into flames, resulting in 36 casualties) that effectively ended romantic notions of popularizing zeppelin travel, Metalized Balloon confronted viewers with the risk of lethal technological failure. Similarly tackling contemporary anxieties in relation to technological dependencies, Lu Yang's solo presentation at Société (Berlin) considered anime-style characters that can surgically remove human sensations of pain, while at de Sarthe Gallery (Hong Kong), Lin Jingjing's triptych Fall in Love A Million Times (2019), depicting candy colored pills, commented on society's obsession with finding artificial "solutions" to meet all desires. Savia Mahajan's sculptures of books and extinguished sparklers presented subtler ruminations on destruction, rebirth, and the passage of time at Tarq Gallery (Mumbai). Even Latifa Echakhch's Encounters installation of a half-collapsed theater backdrop depicting a beautiful blue sky, La dépossession ("dispossession") (2014), had a dejected tone with its title and suggestions of falsity and redundancy.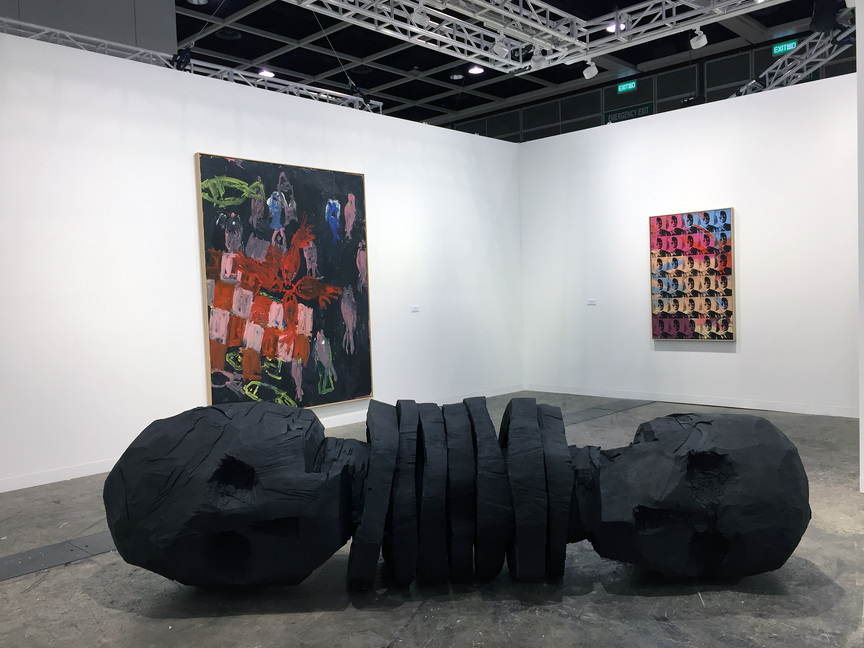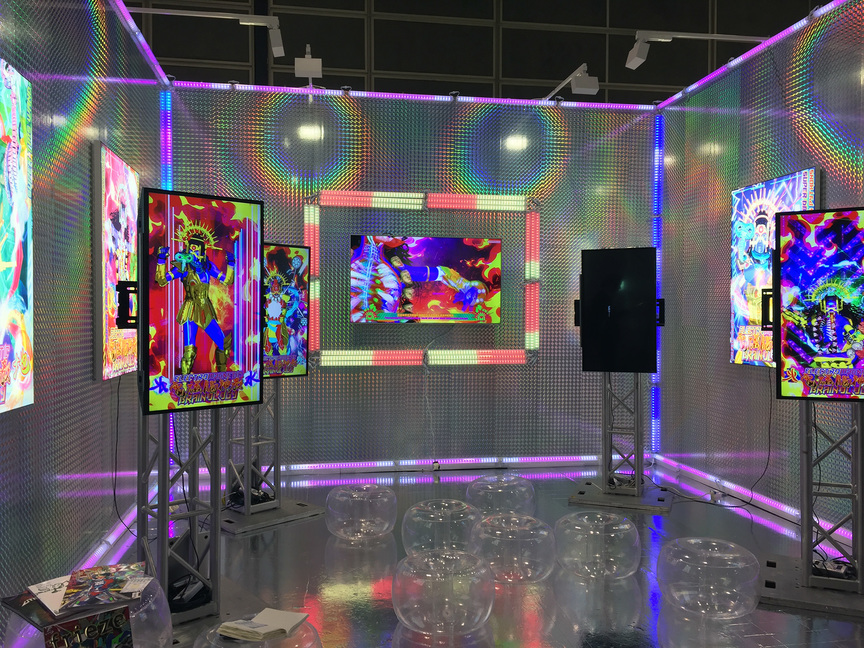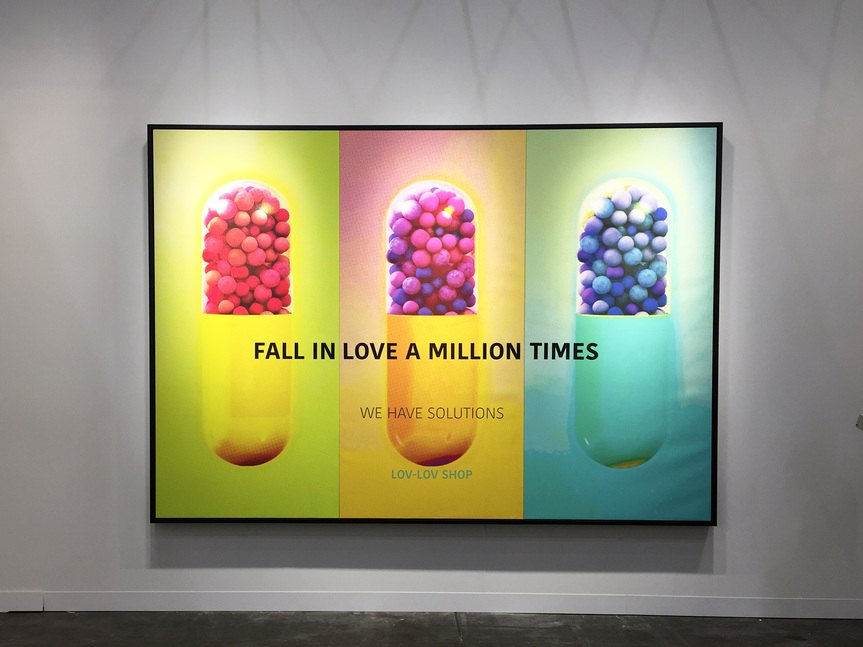 Bluechip galleries tended to opt for mixed booths, with a predictable selection of big names spanning regions and generations in order to broaden market appeal. Works by David Hockney and Jean-Michel Basquiat—two artists who have seen stunning auction results of late—made numerous appearances across the show floor. Richard Nagy's solo presentation of Egon Schiele—one of the London dealer's specialities—was a refreshing change.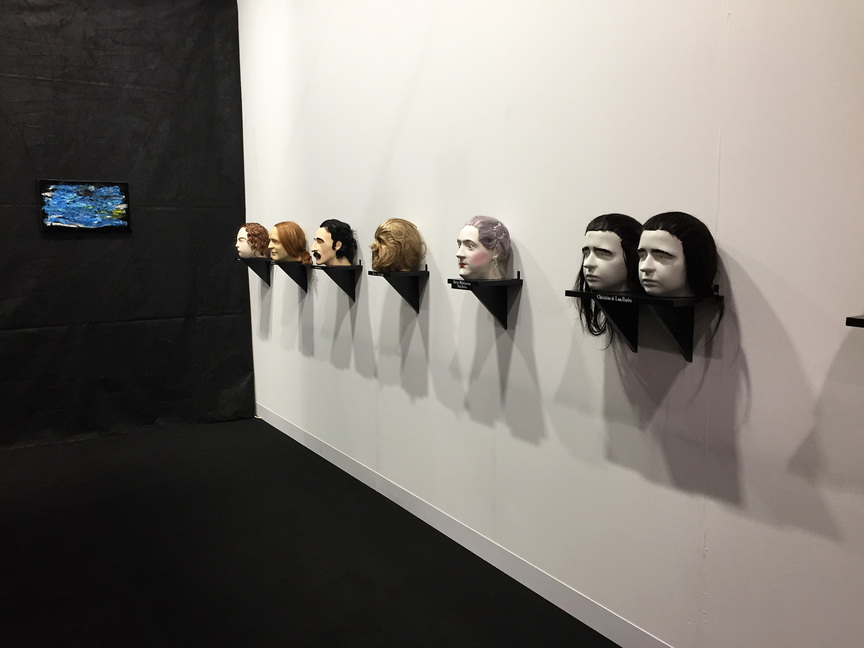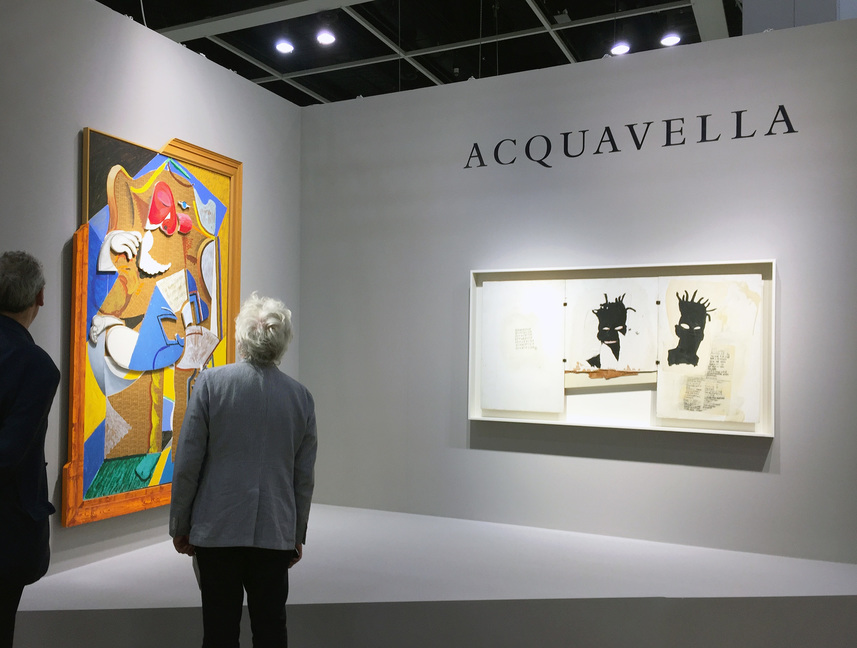 Dark themes and the occasional dull displays notwithstanding, early sales perhaps provide a sunny financial forecast. By the end of the first VIP preview, Thaddaeus Ropac had closed a EUR 1.6 million (USD 1.8 million) sale of Georg Baselitz's painting Immer noch unterwegs (2014). Pace moved a 2012 painting by Zhang Xiaogang for an undisclosed seven-figure sum within the first few hours of the preview, along with a 2006 Yoshitomo Nara painting for USD 650,000 and a USD 300,000 Lee Ufan painting from 2018. Lévy Gorvy reported transactions of works by Robert Rauschenberg, Pat Steir, Franz Kline, and Dan Colen. Based on the fair's track record, news of more major sales is still to come. Meanwhile, enjoy these highlights from Art Basel Hong Kong 2019.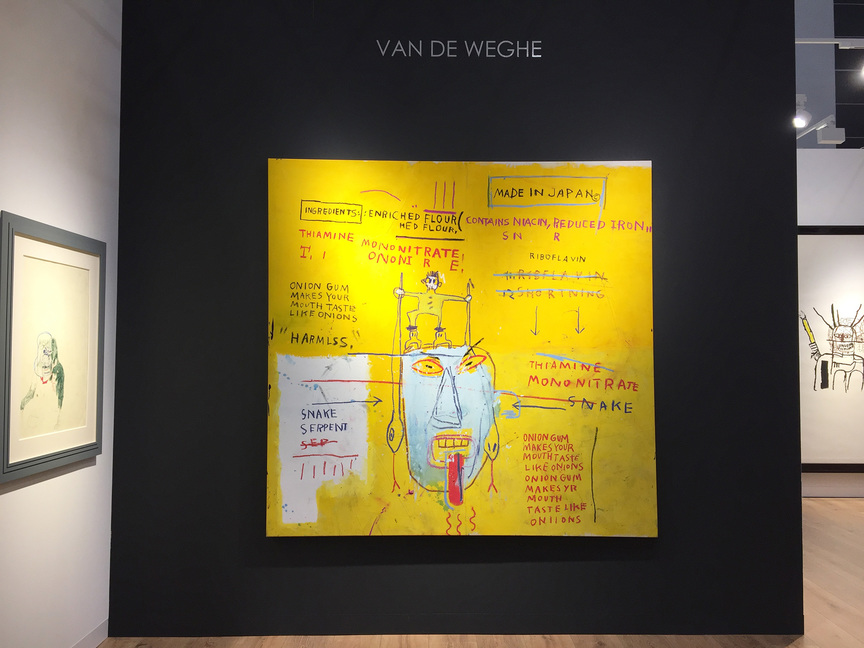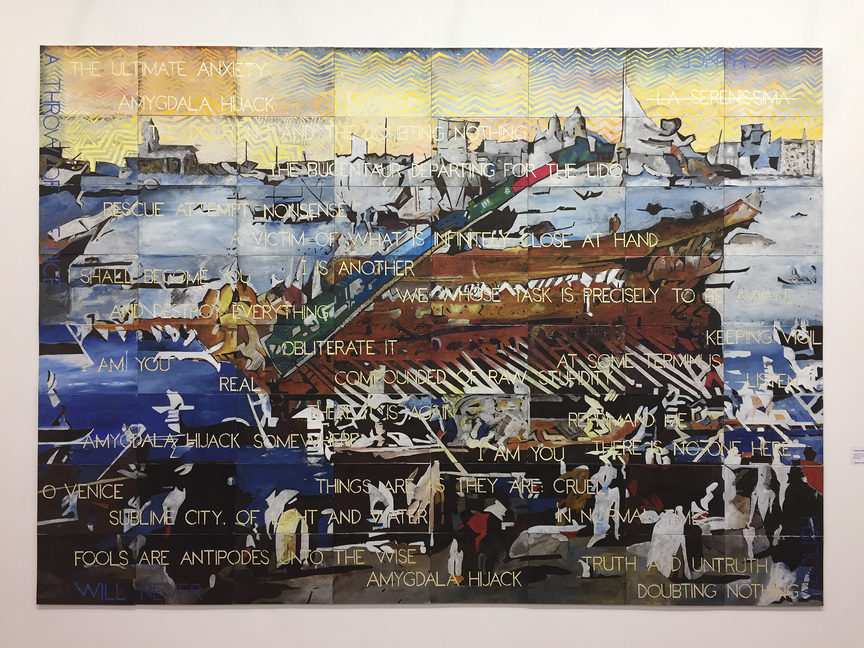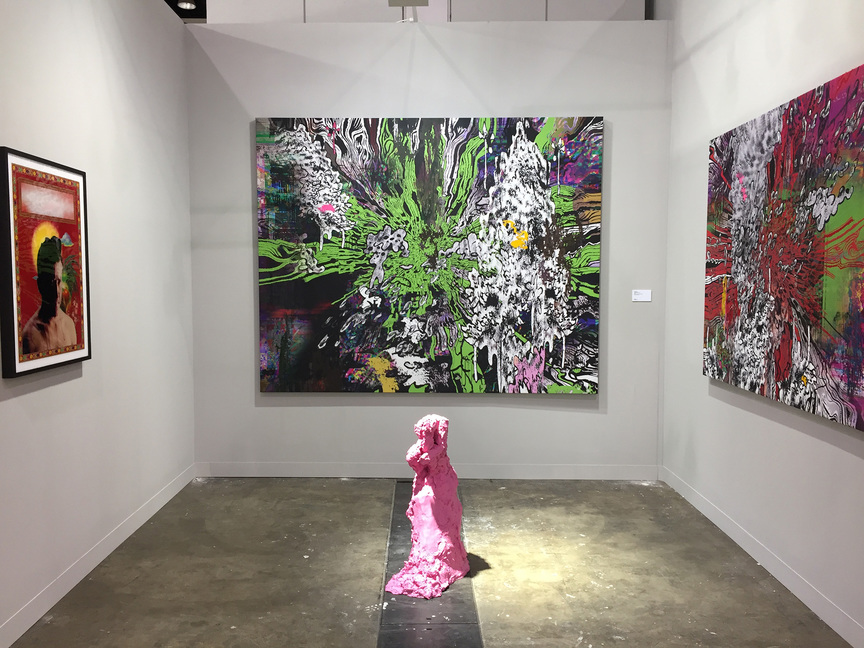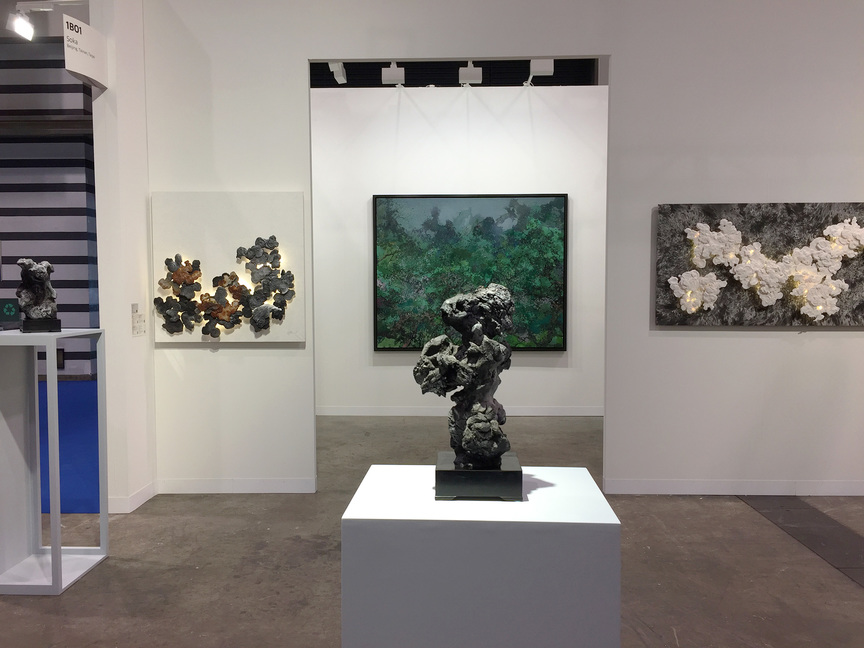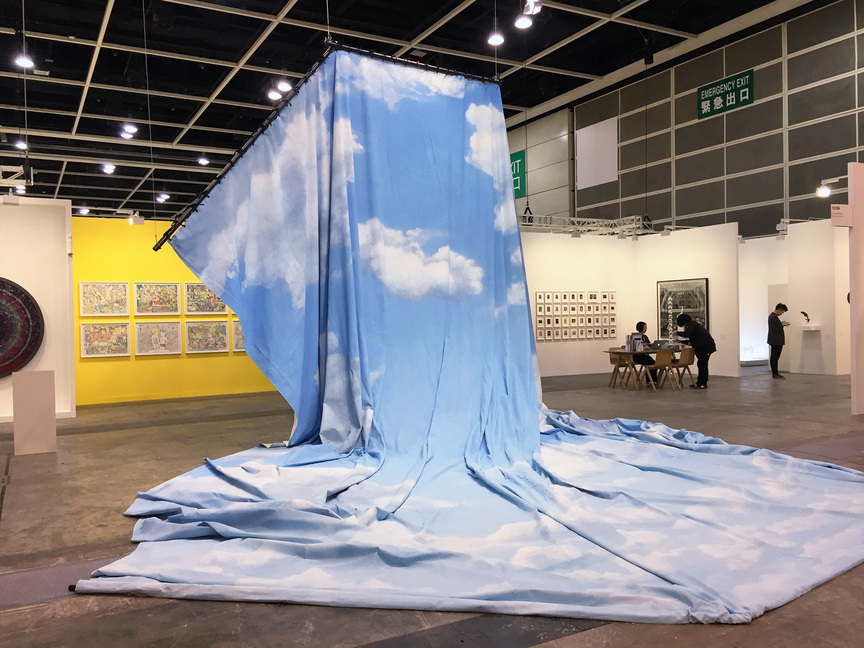 Ophelia Lai is ArtAsiaPacific's reviews editor.