Revisiting Places New and Old: Interview with de Sarthe
By Sharpe Xie and Elaine W. Ng
This year is a big one for de Sarthe, which has recently launched a new gallery in Arizona and is preparing to relocate within Hong Kong's Wong Chuk Hang neighborhood. ArtAsiaPacific spoke to Pascal de Sarthe about these major changes and the gallery's plans across its Hong Kong and Arizona branches.
After the gallery closed its space in San Francisco in 1990, it moved to Los Angeles in 1990 and Scottsdale in 1994. Compared to San Francisco and Los Angeles, Scottsdale is a relatively small city in the United States. Why did you choose Scottsdale in the 1990s, and why are you returning to this city again this year?
We lived in Los Angeles and were badly affected by the major January 1994 earthquake. We immediately decided to move away from the city. We have been going to Scottsdale since 1981 for holidays and to visit collectors there. At the time, I was traveling nonstop to Asia and being an hour away by flight from LAX, Scottsdale was the right move.
The new space in Arizona belongs to my son Vincent. From 2014 to 2018, he managed our space in Beijing's art district Caochangdi. He then moved back to the US and recently decided to open a space in Scottsdale. This region is close to our heart as we have had a family home there since the mid-1990s, and Vincent went to high school and university there. Phoenix is now the fifth-largest city in terms of population in the US, and is one of the fastest growing and wealthiest places in the country. It is an airport hub to the Grand Canyon, home to three museums, universities, Frank Lloyd Wright's winter home and laboratory Taliesin West. Soon to open to the public, two hours away by car, is James Turrell's Roden Crater (1974–2019). The area also is home to many major art collectors.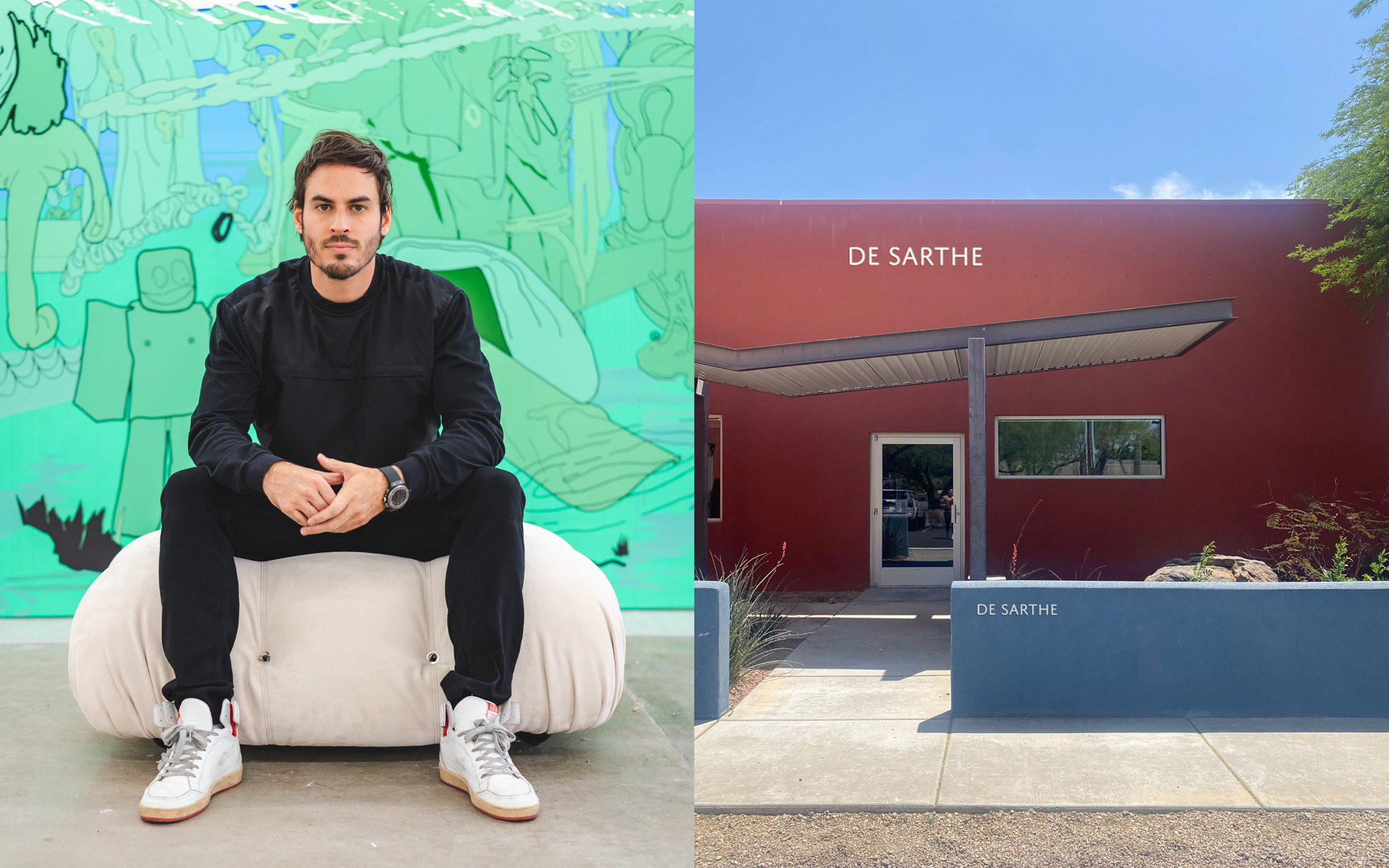 What will the exhibition program of de Sarthe be like in Arizona? How might this complement or relate to the program in Hong Kong?
Vincent has been very active in our contemporary program since he first joined the art business about 15 years ago. With his US concept, he is striving for a new approach to collecting and viewing art. He opened an event art space that balances a passion for collecting along with an insight to the art market and its trends. He will continue our Hong Kong artist program as well as showing an ever-evolving roster of artists from around the world. The space will not function with set exhibitions but instead will implement a free-form style of curation, allowing it to form and grow organically.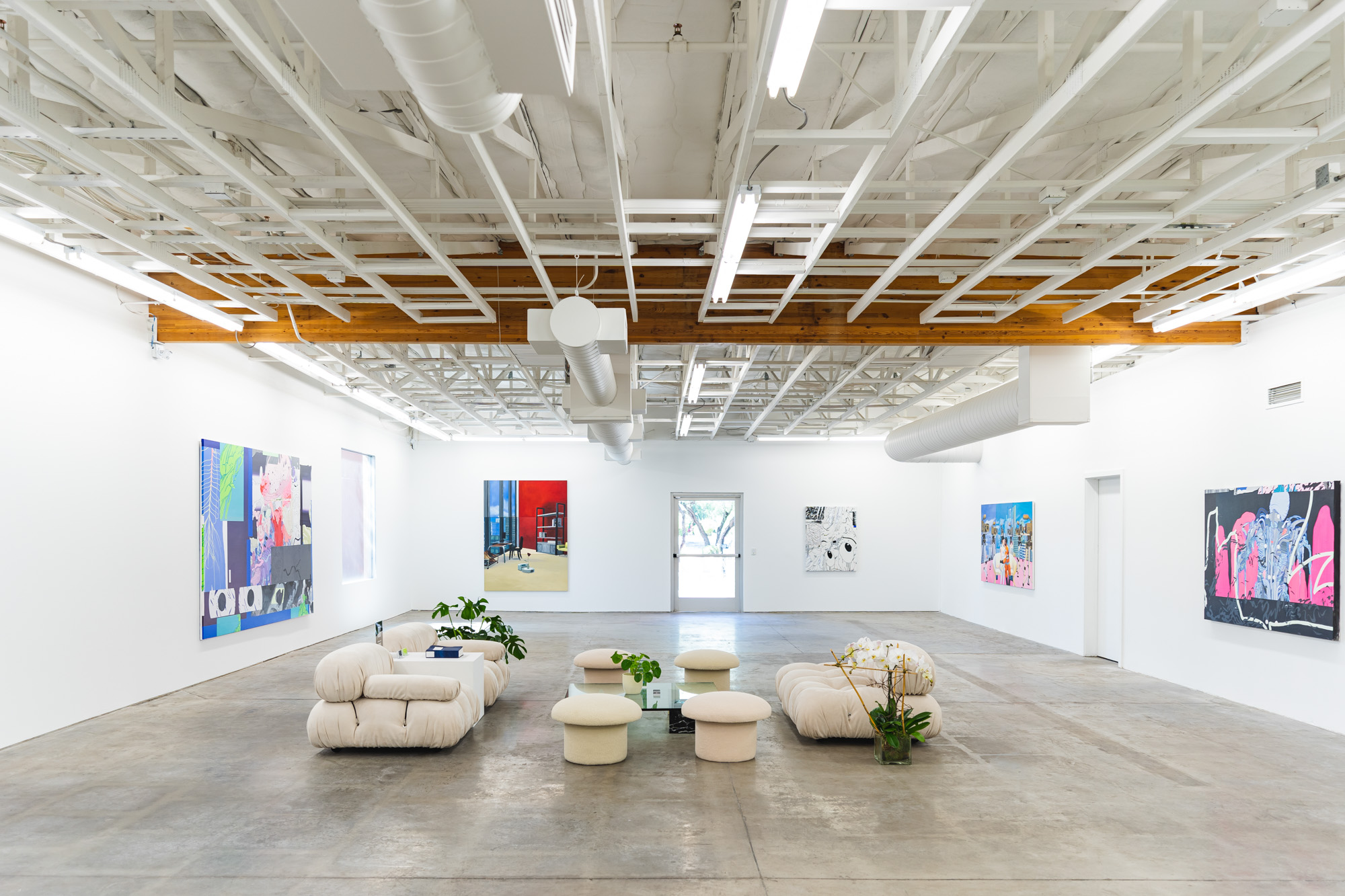 Three of the five artists exhibited at the opening of de Sarthe USA, as the Scottsdale space is called, are young contemporary artists from Hong Kong and Mainland China, many of whom may not be well known in the US. How will you market their works to American audiences? Is there interest in the American southwest for Asian contemporary art, or do you want to play a role in cultivating this awareness and market?
Vincent has been very successful over the years in placing artists from our program with US collectors, some in Arizona. Many major collectors have moved to the Phoenix metropolitan area and have supported our Asia program. There is an arrogant belief in the artworld that nothing happens in the US outside of New York, San Francisco, Los Angeles, and Miami. Recently, a city like Dallas made art-waves with major collectors being vocal in their local community.
The opening displays also included Rick Levinson, a local artist based in Arizona, and Los Angeles-based Zak Smith. Will de Sarthe be representing a balance of US and Chinese artists going forward? And will you show these American artists in Hong Kong?
We want to share a conversation with the Asian artists we have been working with, as well as the Western artists Vincent is now engaging with.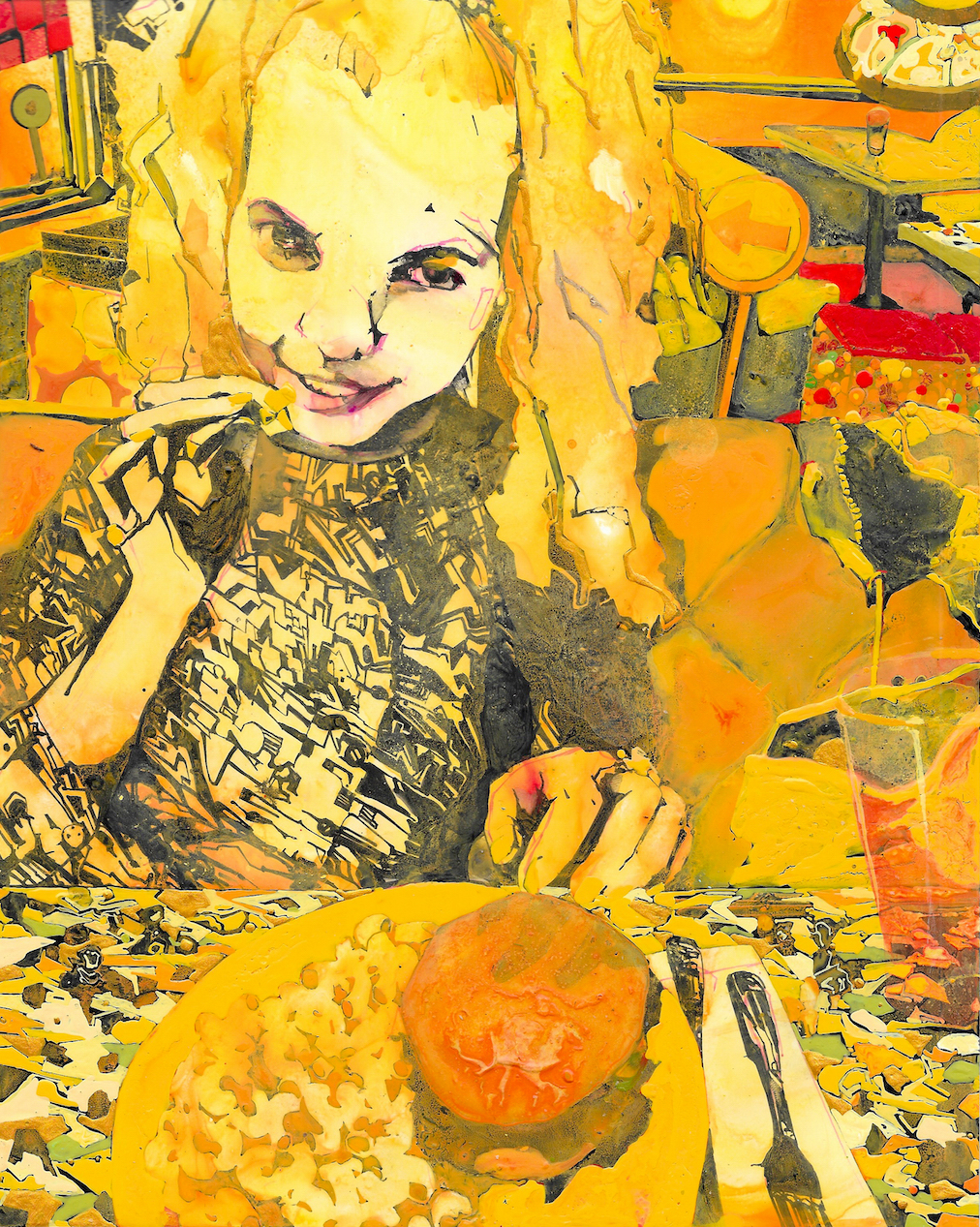 You will also soon move to a new space in Hong Kong, remaining in the industrial district of Wong Chuk Hang. Can we interpret this move as a vote of confidence for the city and region? And if so, why is Hong Kong (or Asia) still so attractive to you as a gallerist?
Art history has always been my guide in my business. After the Second World War, the US was engaged in becoming the world's economic power and in need of cultural identity. US artists created radical works reacting against the French artists who were then the leaders of the world art market. That was a real break in tradition in art history!
I often make the following parallel that what happened then mirrors what is taking place in Asia and particularly in China today. This young generation of artists are developing a sense of belonging to an emerging and boundary-pushing art community amid the social transitions of the early 21st century, applying new technologies within their creative concepts to express and comment on today's life. All the changes that have been happening in the region, especially in China, economically, socially, environmentally, politically, etcetera, are food for artists who want to push boundaries.
As a gallerist, this is extremely attractive and that's the main purpose for me to have a gallery in Wong Chuk Hang, which has grown to become an art district. I am conscious that Hong Kong has suffered a lot in the last few years and now needs to regain people's confidence. It may take some time; however, I am convinced that it will keep its place as the number one art hub in the Asia region.