Relocation and Recalibration: Petzel Gallery's New Flagship Location
By Ella Wong and Elaine W. Ng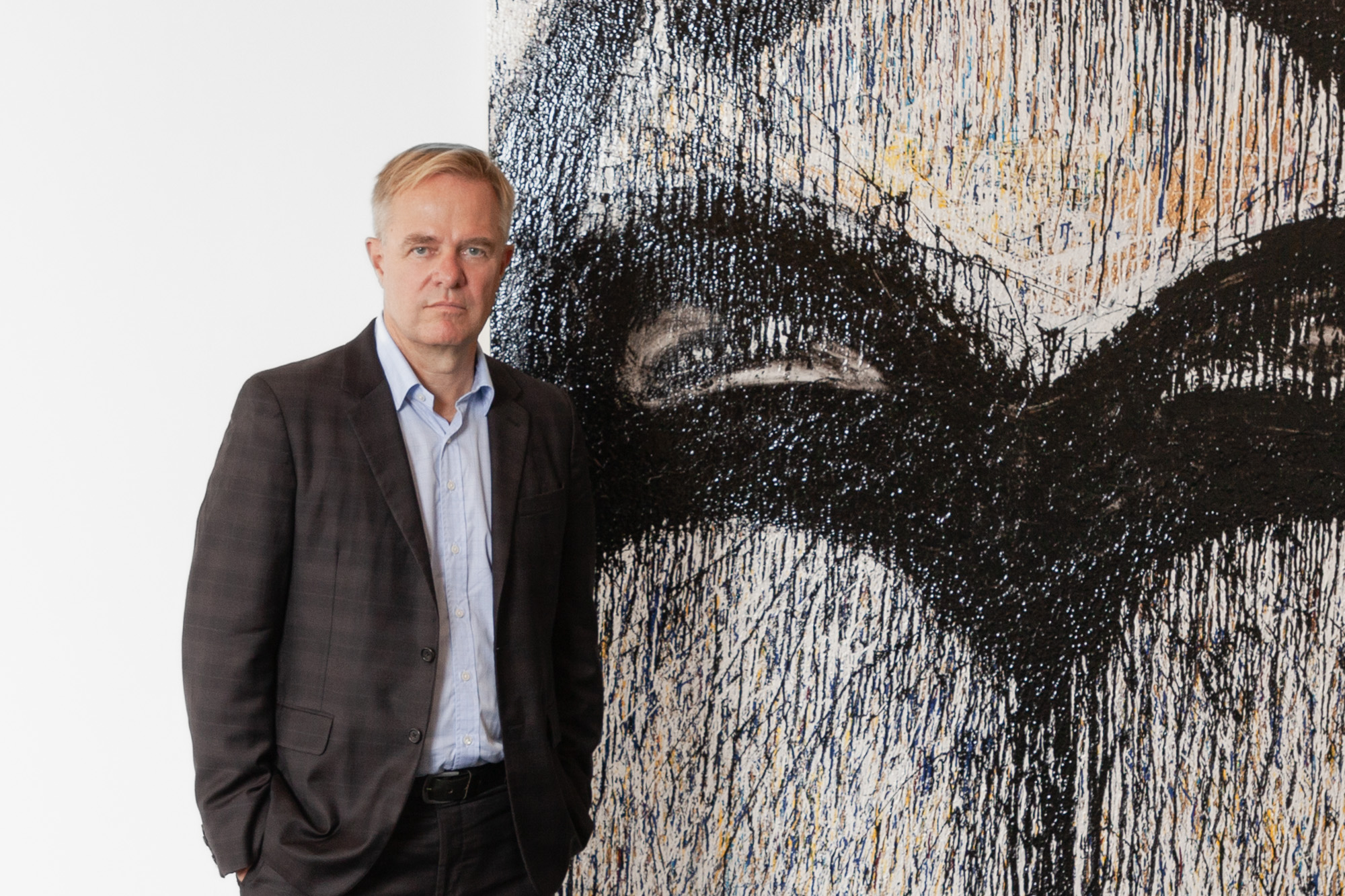 Founded in 1994 as Friedrich Petzel Gallery in New York, Petzel Gallery moved to a new flagship location in Chelsea in the fall of 2022. AAP spoke to gallerist Friedrich Petzel this summer about the new space at 520 West 25th Street and the gallery's future in Asia.
The gallery is nearly 30 years old and some big changes are in the works. What do you envision for the gallery as it enters a new era?
Yes, and the time has flown by! After ten years on West 18th Street, we are moving to a new flagship location in the heart of Chelsea, while maintaining the Upper East Side gallery on East 67th Street. The 16,000-square-feet Chelsea space at 520 West 25th Street will allow greater visibility for the gallery's artists and our expanded programming, and it will increase our capacity to welcome more visitors. It's in a three-story building featuring two ground-floor exhibition spaces, as well as a custom-designed bookshop, multiple private viewing rooms, a rooftop terrace, and a curated sculpture garden. We look forward to continuing our 30-year history of creating critically acclaimed exhibitions and greater opportunities to support our roster of artists as we embrace and embark on a new era of growth and transformation.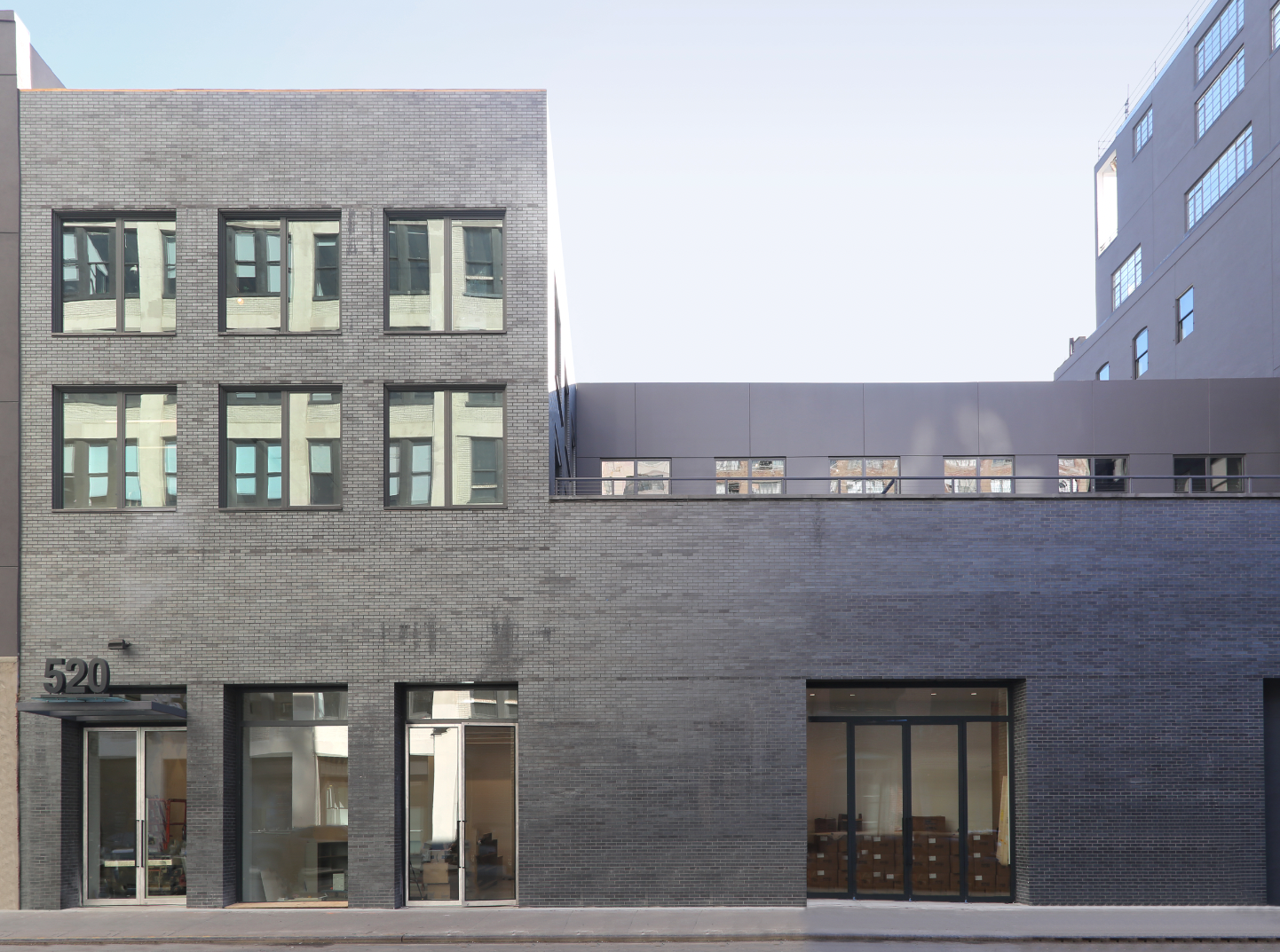 The gallery's new location was previously the iconic Studio Instrument Rentals, a recording studio where music industry legends such Lady Gaga had rehearsed in. It seems that the gallery has a clear-cut vision for not just its represented artists and the artworks it houses, but also the history and culture of its space. Was the new location's background taken into consideration when choosing a space?
The fact that the building was once a recording studio is a nice coincidence, though perhaps a bit serendipitous. I was a member of a few bands during my early days in Cologne, and I like the fact that a recording studio had been the previous tenant in our space. Great performers have experimented with all kinds of music here, and we would love to honor that spirit. Samson Young, Stephen Prina, and Hanne Darboven's visual language interfaces with musical themes and compositions. Samson, in particular, is planning to perform in our space during his show in January 2023. Basically, we want to emphasize that exhibitions need to be seen and experienced live, not just virtually or online. The reason for moving the gallery is to host more and more in-person events, book signings, film presentations, and panel discussions.
As the gallery settles into its new space, which aspects of its operations will remain consistent? Which areas will undergo drastic changes?
The programmatic aspect of the gallery will not change. I see this move more as an augmentation of a particular experimental spirit at Petzel Gallery. In addition to the uptown location where we can focus on historical artists and projects, we can host two parallel exhibitions in Chelsea. The new spaces can be more flexible in order to add new voices and talent to the program. Artists don't have to wait three or more years to introduce a new body of work to the New York audience; we can respond more quickly to the ever-changing landscape of contemporary art.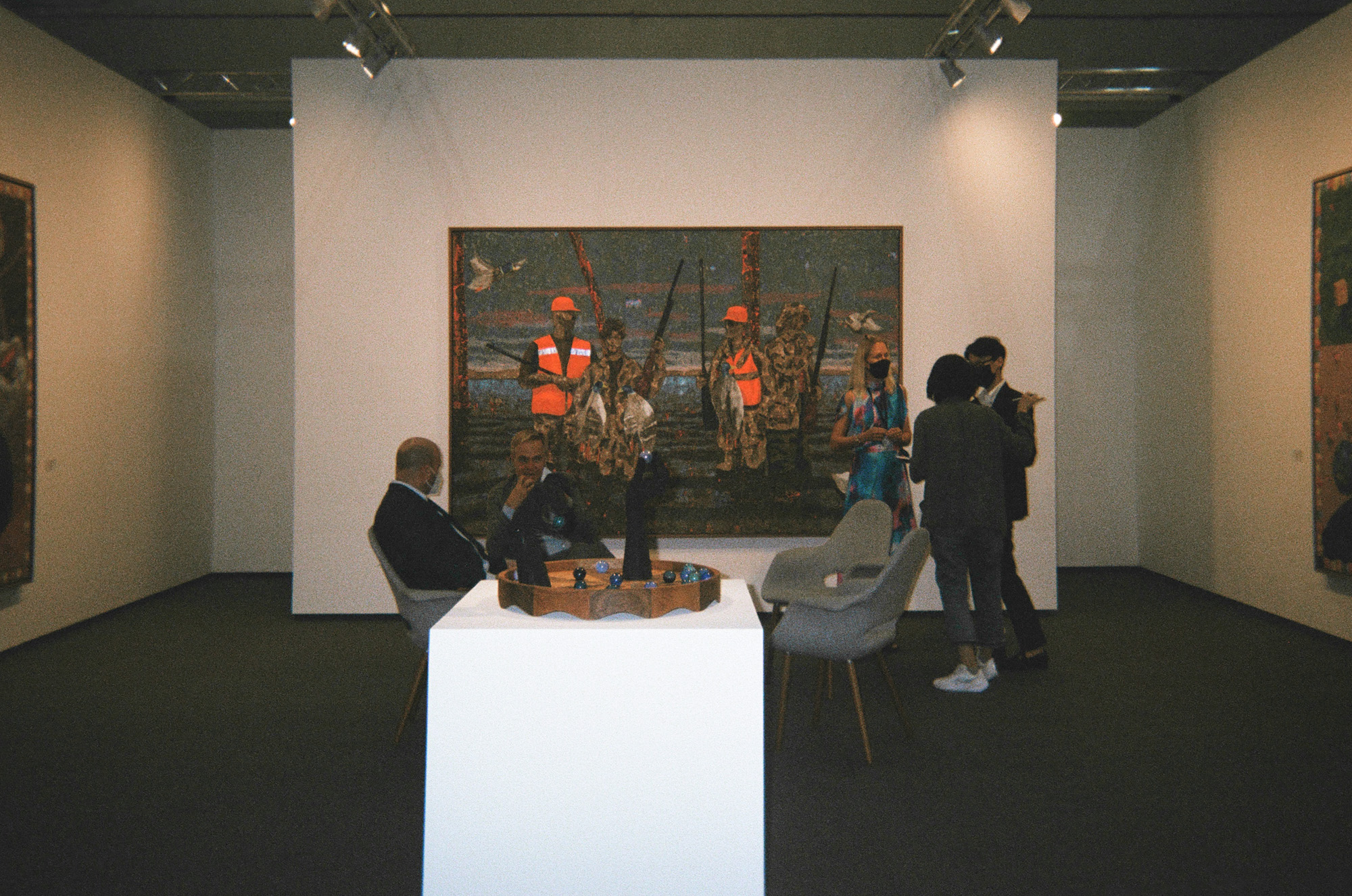 Given that the gallery does not maintain a space in South Korea, what were the reasons behind your participation in Frieze Seoul this year? What gave Frieze Seoul an edge over other art fairs in Asia, such as Art Basel Hong Kong?
Seoul has become a prominent destination for an international art audience over the past few years. We have not given up on Hong Kong—in fact we anticipate joining Art Basel Hong Kong in March 2023 if we can have an in-person experience. Fairs were invented to meet new clients, to participate in a meaningful exchange of artworks and ideas. Virtual fairs can produce and advance mercantile objectives, but there is little else to gain.
During my last trip to Seoul, I was stunned by the excitement and exuberant anticipation of what the fair might bring to the cultural climate in Korea. I have many friends and colleagues working in Seoul already; two of our New York directors were born and raised there. It's only natural for us to expand our horizons and spend more time in Asia.
In many ways, Korea encompasses all the features of an ideal art market: a highly developed economy, an advantageous geographical setting, political stability, and an enthusiastic and sophisticated domestic collector base. But I think Koreans are interested in being more than just a sales hub in Asia. Beyond the hype, there needs to be an exchange of ideas and values: a mutual desire to understand the different ways, both historically and culturally, we make, see, and live with art.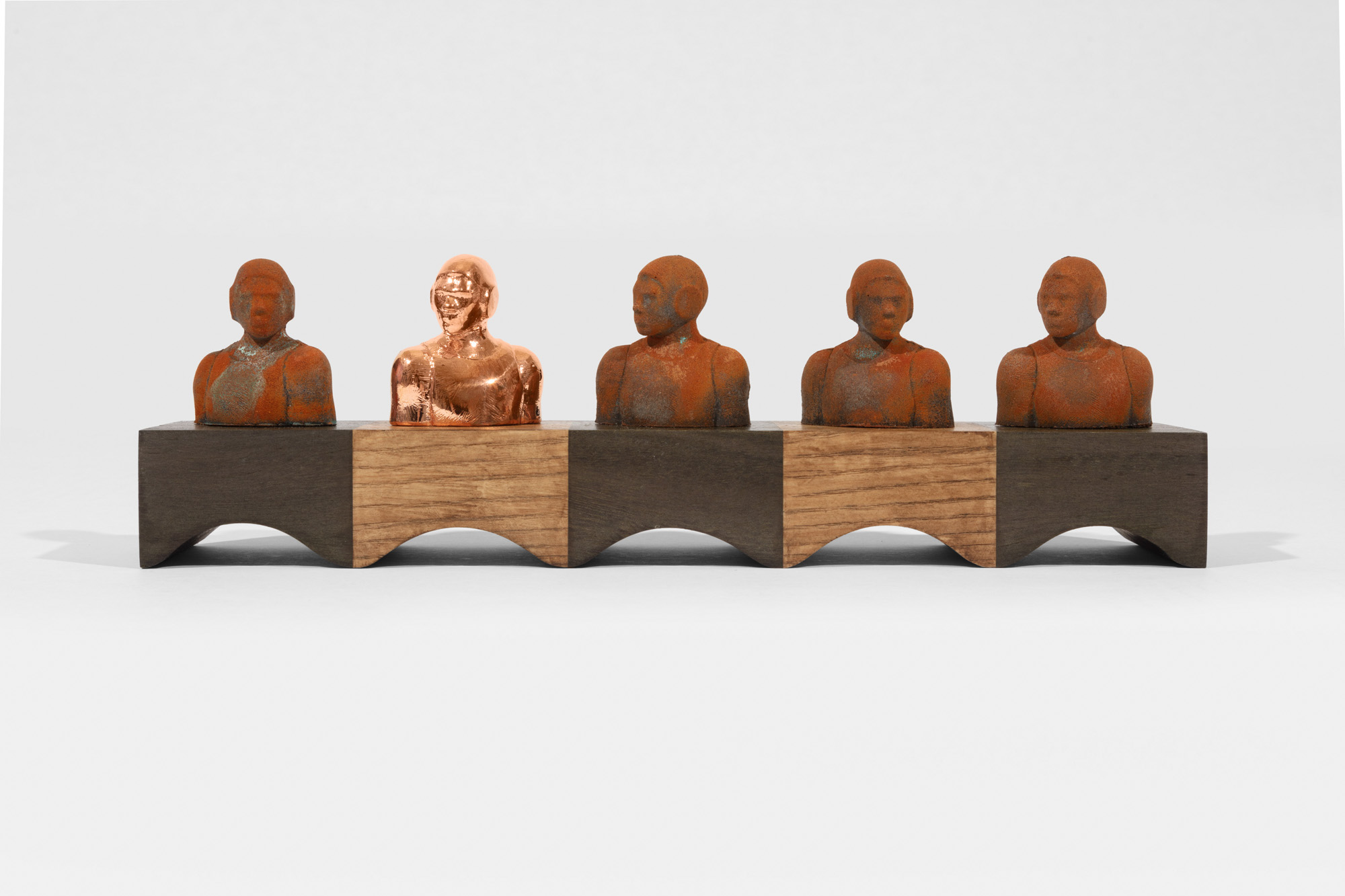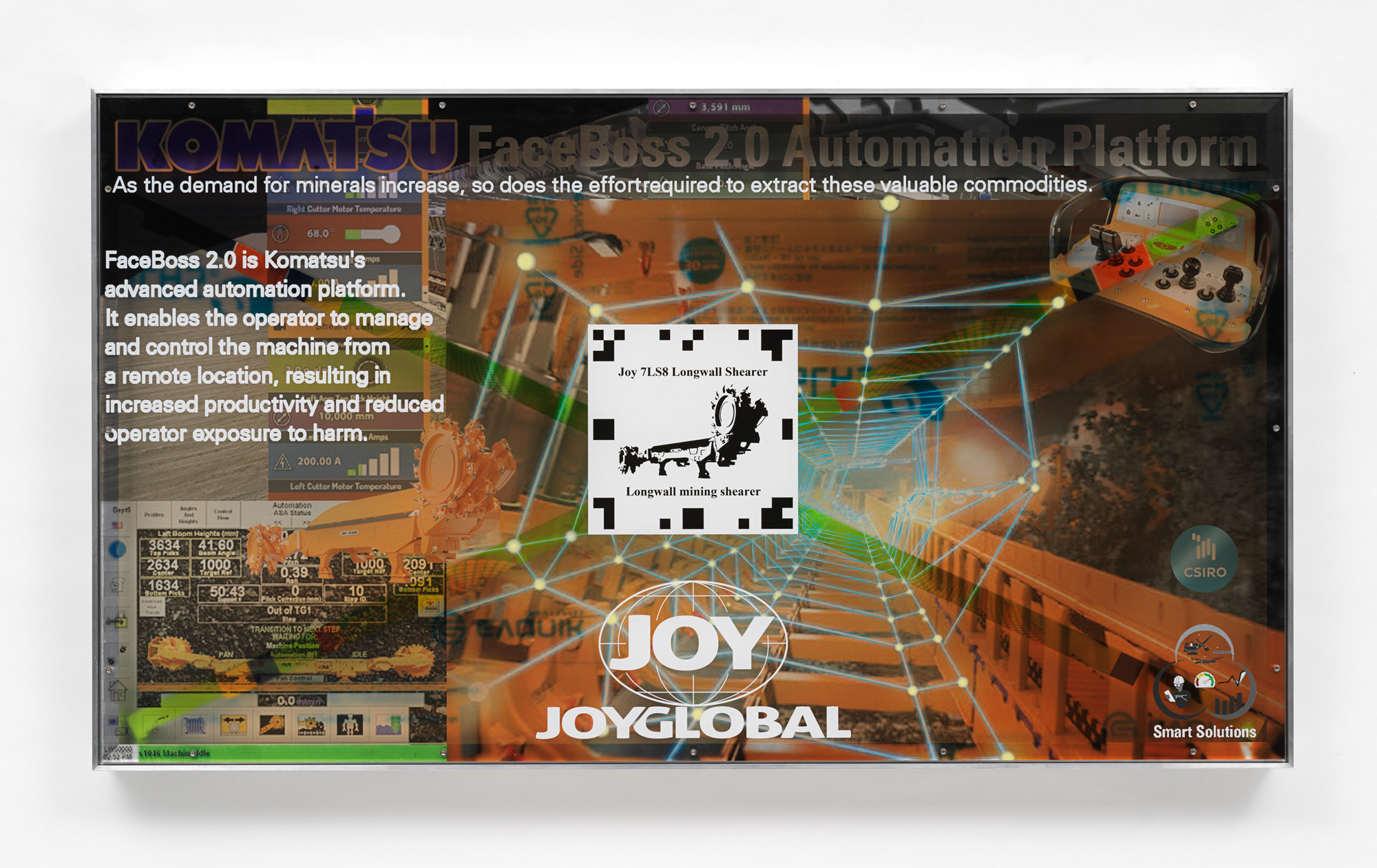 The gallery represents a diverse roster of artists, showcasing creatives from the Asia-Pacific region such as: colorblind Japanese artist Hiroki Tsukuda, known for his monochrome collages; Samson Young from Hong Kong, who experiments with music and sound; and New Zealand's Simon Denny, who cleverly interrogates our obsessive fascination with technology. The gallery also represents those well established in Europe and the United States, such as Ghanaian American, New York-based figurative painter Derek Fordjour. What did your experience at Frieze Seoul 2022 indicate about how this international mix of artists might be received in Asia as opposed to New York, where Petzel is based?
Since this was the inauguration of a new fair, we decided to focus on a solo exhibition of new works by Derek Fordjour. His name has some recognition in the region not only through the shows in the US, but also his 2021 presentation at Pond Society in Shanghai. For our debut at the inaugural edition of Frieze Seoul, we presented a booth of new paintings and sculptures by Fordjour inspired by news stories of recent gun violence against unsuspecting American citizens. But in upcoming years, we certainly plan to present more comprehensive group shows at Frieze Seoul to introduce our diverse program to the community in Korea.
Are there any plans to expand permanently into Asia? How will the gallery's presence be felt across the region henceforth?
My partner Gisela Capitain and I have worked together as a team in Berlin with Capitain Petzel, which was inaugurated in 2008. That enterprise allowed for many well-established American and Asian artists to be seen in Germany—some of them for the first time. Over the past five years, New York and Berlin have developed a coherent network of international galleries. Like-minded colleagues have worked in London, Hong Kong, Brussels, Los Angeles, Zurich, and many other places. We plan to be very active in Asia in the next few years and expand our vision beyond our current situation.
Ella Wong was an editorial intern of ArtAsiaPacific. Elaine W. Ng is ArtAsiaPacific's editor and publisher.