New Destination, Same Mission: Interview with Arario Gallery
By Tong Tung Yeng & The Editors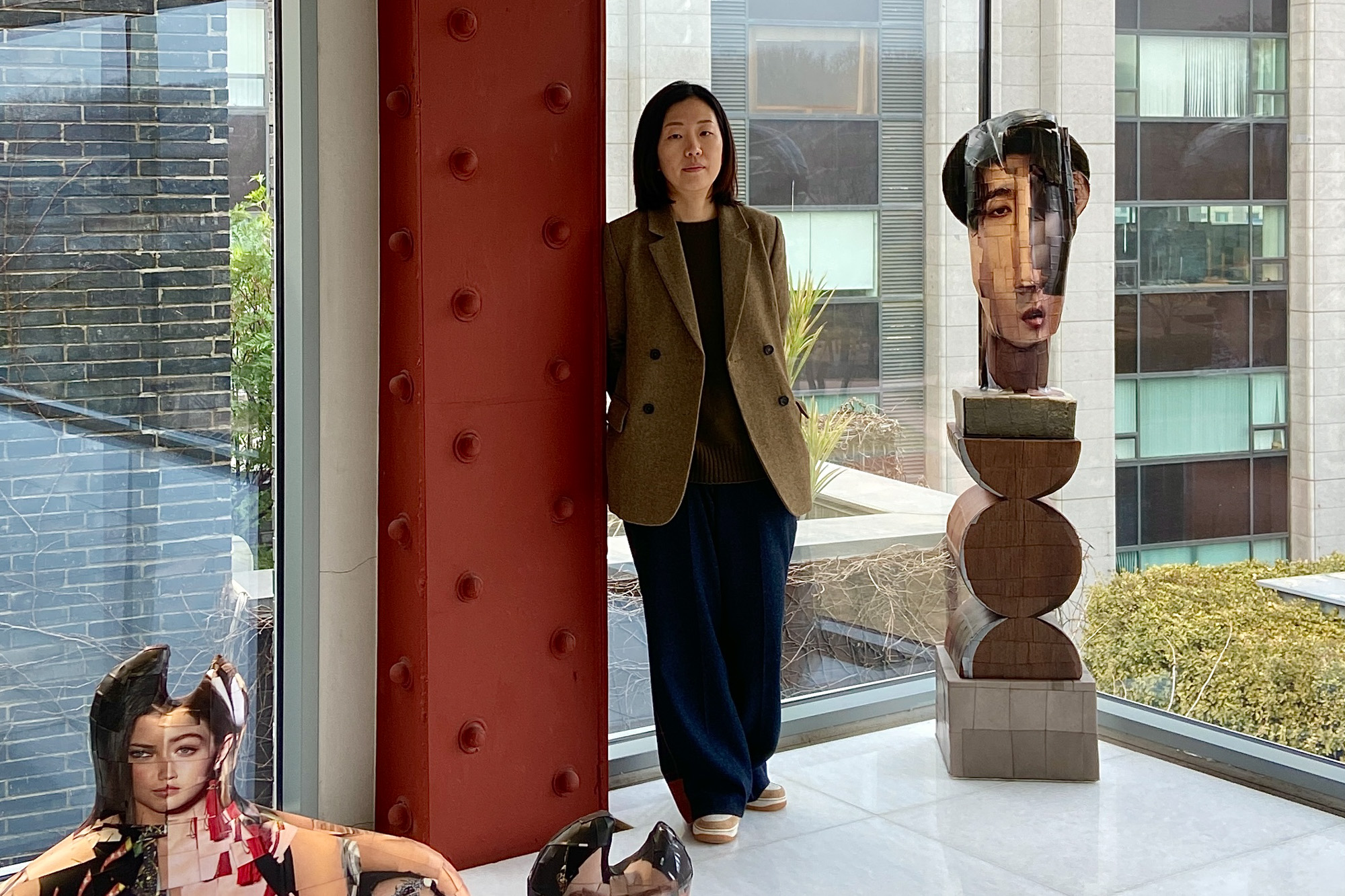 On February 1, Arario Gallery opened its new flagship home in the Wonseo-dong neighborhood of Seoul, in a fully renovated, seven-story building. The opening exhibition, "Romantic Irony," featured five artists—Gwon Osang, Lee Dongwook, Kim Inbai, Ahn Jisan, and Noh Sangho—who have long working relationships with the gallery. We asked Arario Gallery's director Sojung Kang about the new location, the debut exhibition, and the gallery's plans for 2023 and beyond.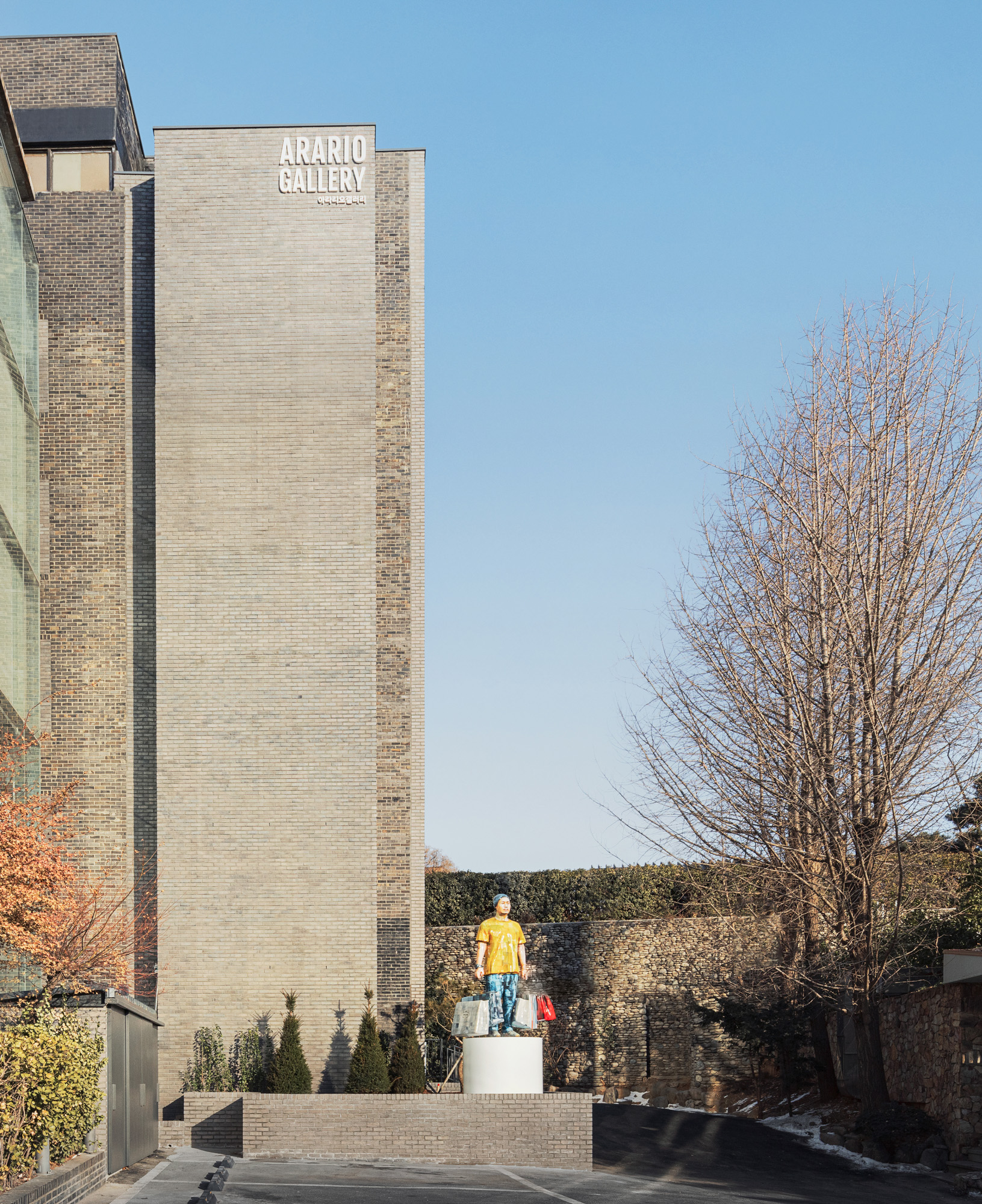 What do you envision for your new gallery space in Wonseo-dong?
Since our opening in 1989, Arario Gallery's philosophy has been to keep ahead of trends in the Asia-Pacific region. We have long concentrated on discovering and growing together with talented artists, and we plan to continue doing so even after relocating to Wonseo-dong. We expect our Wonseo-dong gallery to facilitate more experimental attempts than before, as our various floors will provide more spaces for experimental exhibitions by young artists.
Your new space is designed by Jo Nagasaka of Schemata Architects. Why did you choose to work with him? And what does his design offer to the gallery?
Jo Nagasaka is an architect who focuses on the power of renovation rather than new construction. Aside from our galleries, Arario also operates four museums across Seoul and Jeju Island—all of which are buildings with cultural heritage or history. Our focus is to preserve and share these structures' histories and memories while giving them a contemporary purpose. Nagasaka's architectural philosophy aligns with Arario's spirit, and naturally, he was commissioned to design the new gallery.
The new Arario Gallery is located right next to Arario Museum, which was built by one of South Korea's most important contemporary architects, Kim Swoo-geun. This museum building has now become an important piece of cultural heritage. Therefore, considering the histories of place was important for Nagasaka.
Nagasaka clearly understood the gallery's wishes to maintain the dark-gray brick exterior of the building, which was constructed in the 1990s, and to design the space to maximize the contrast between its inner gallery and exterior facade. Inside the exhibition hall, white marble flooring and the exposed skeleton of bricks and concrete further emphasize its white-cube appearance.
"Romantic Irony" is an exhibition by five South Korean artists with whom the gallery has longstanding ties—why did you choose this as the opening exhibition? What are the highlights of the show, in your view?
Since the very beginning, Arario Gallery has focused on discovering and providing long-term support for young artists, while growing together with them. By exhibiting recent works of the selected artists—who have been with the gallery for 18 years at most, or 10 years at the least—we wanted to show the gallery's management philosophy of connecting Arario to the past, present, and future.
This exhibition captured the methodology of each artist as one that oscillates between self-destruction and self-creation, inspired by the theory of Romantic Irony by the German poet and philosopher Friedrich von Schlegel (1772–1829). With this perspective, the works become incongruous with surface-level observations. Since the viewers face multi-layered interpretations, they are forced to reconsider their initial expectations for the exhibition. This can be a very fun part of the exhibition for viewers.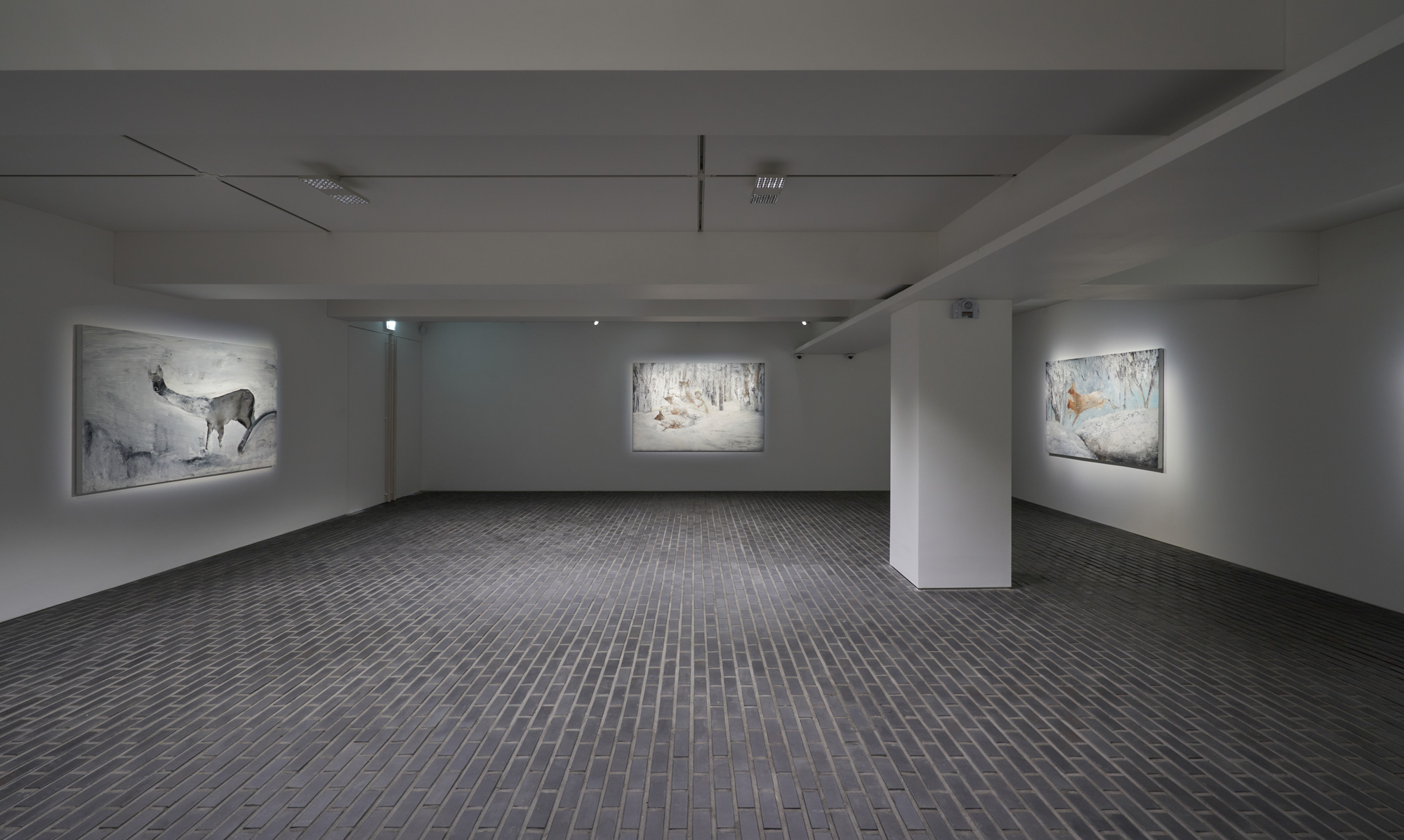 The new Arario Gallery in Seoul is located right beside the Arario Museum. How do you see these two spaces interacting with and complementing each other? Can audiences expect collaborations between the two institutions?
Truthfully, we thought very carefully about the decision of locating our new gallery right next to the Arario Museum. Ultimately, we concluded that the Arario Museum's permanent display of works by renowned local and foreign artists, together with the gallery's rotating exhibitions of forerunning contemporary artists, would provide more pleasure to audiences.
The museum and galleries operate under separate exhibition philosophies. However, in the perspective of visitors, encountering more diverse exhibitions than before from a close distance will be a more pleasant experience.
What are the plans for the gallery space in Shanghai this year after China's reopening?
Arario Gallery Shanghai consists of two spaces divided into a main exhibition hall and a project space, and focuses on a balanced showing of art across three categories: Chinese artists, Asian artists, and international artists. As a gallery located in Shanghai, we have a responsibility to discover and introduce Chinese artists while showcasing other Asian artists of the time. At the same time, we will continue in our efforts to introduce various overseas art scenes to Chinese audiences.
Seeing as how the gallery intends to bring Korean and, more broadly, Asian art to an overseas market, do you have any plans to expand operations beyond Korea and China in the near future?
There are no expansion plans in the near future. For now, our focus is on running our galleries in Korea and China well. However, Arario Gallery has always had the goal of going to New York or Europe when the time is right.
What can we look forward to seeing at Arario's booth at Art Basel Hong Kong in March?
Arario Gallery is ahead of what's next in Asia-Pacific, and our booth at Art Basel Hong Kong will reflect this. We will present artists from India, Indonesia, the Philippines, Japan, China, and Korea. This year, we are happy to share that one of our Korean artists, Kim Soun-gui, has been selected for Art Basel Hong Kong's Kabinett sector. Kim Soun-gui pioneered the multimedia art scene in South Korea. Already in her late 70s, she recently started gaining international attention and receiving invitations from important institutions and biennales.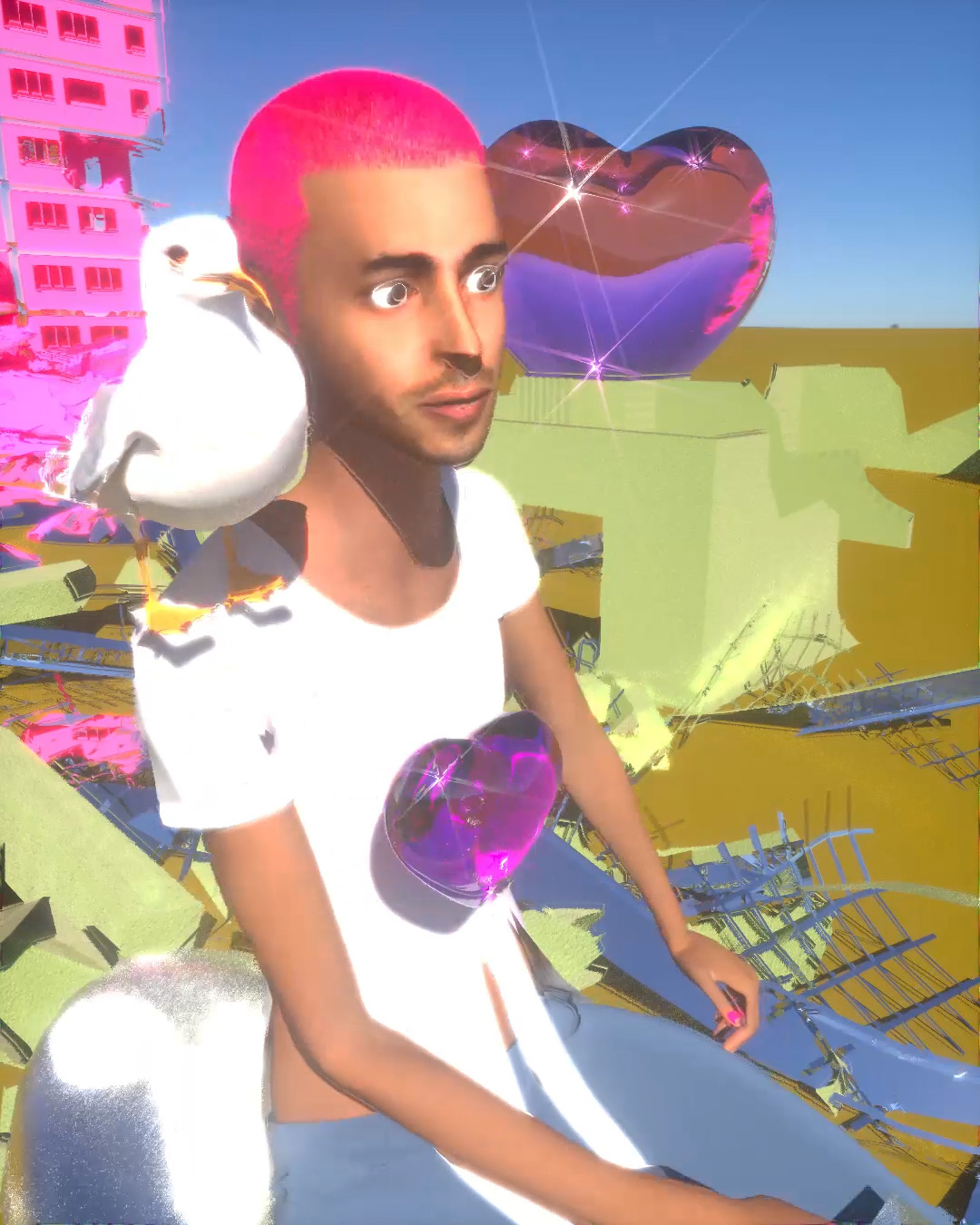 How do you see the gallery's vision, collection agenda, and exhibition philosophy continue to change in response to the times? Will the post-pandemic era bring a new direction or a new focus?
As always, the gallery will continue to discover and sponsor young artists while solidifying the gallery's Asian identity; provide exhibition opportunities for midcareer or established artists; and focus on growing artists' careers by working on projects together. In addition—although the market has somewhat slowed now—Arario Gallery has actively initiated NFT projects with artists. More recently, we explored possibilities in supporting artists who are expanding their practices into AI-generated art.
We will continue to grow with the artists. I am happy we have finally arrived at the post-pandemic era. I don't think there has been much change in gallery operations before and after the pandemic. Although the gallery business has changed in appearance little by little depending on its surroundings, the art industry is fundamentally a field with strong traditional values of discovering and supporting artists, holding exhibitions, and educating collectors.
"Romantic Irony" is on view at Arario Gallery, Seoul, through March 18, 2023.
Tong Tung Yeng is ArtAsiaPacific's editorial intern.
Subscribe to ArtAsiaPacific's free weekly newsletter with all the latest news, reviews, and perspectives, directly to your inbox each Monday.