From Manila to New York: A Conversation with Silverlens
By Angelique Santos and Elaine W. Ng
In July, Manila-based gallery Silverlens revealed its plans to expand into New York. Helmed by director Katey Acquaro, Silverlens New York will be inaugurated on September 8 with two exhibitions, by video artist Martha Atienza and artist-activist Yee I-Lann, respectively. AAP spoke to Isa Lorenzo (IL) and Rachel Rillo (RR), the gallery's cofounders and fervent advocates for Southeast Asian artists, about their motivations for setting up the new gallery and how it will incorporate artists from Asia and the United States.
You have said that as artists who studied in the US a decade ago, you found yourselves feeling "invisible" and like the "wrong type of Asian." What changes have you since seen that have prompted you to revisit the idea of opening a gallery in the US?
IL: In New York, now there is more diversity in the exhibitions, both in the museums and in the galleries—more women artists, Black artists, artists of color. There is an interest in artists of the diaspora.
RR: There is also interest from the US in our program, which slots in naturally with what we are seeing in New York.
Isa, in previous interviews you have mentioned that, "now we feel it's the right time" to expand westward. Is this motivated by the onslaught of anti-Asian hate since the pandemic?
IL: That is part of it. The Black Lives Matter and #MeToo movements really allowed for the doors to open to the rest of the underrepresented artists in the global art conversation. Asian hate is a terrible thing that is happening. We know people who are very close to us who are ongoing victims of this. But we feel that this should turn into something positive, a curiosity toward the Asian diaspora.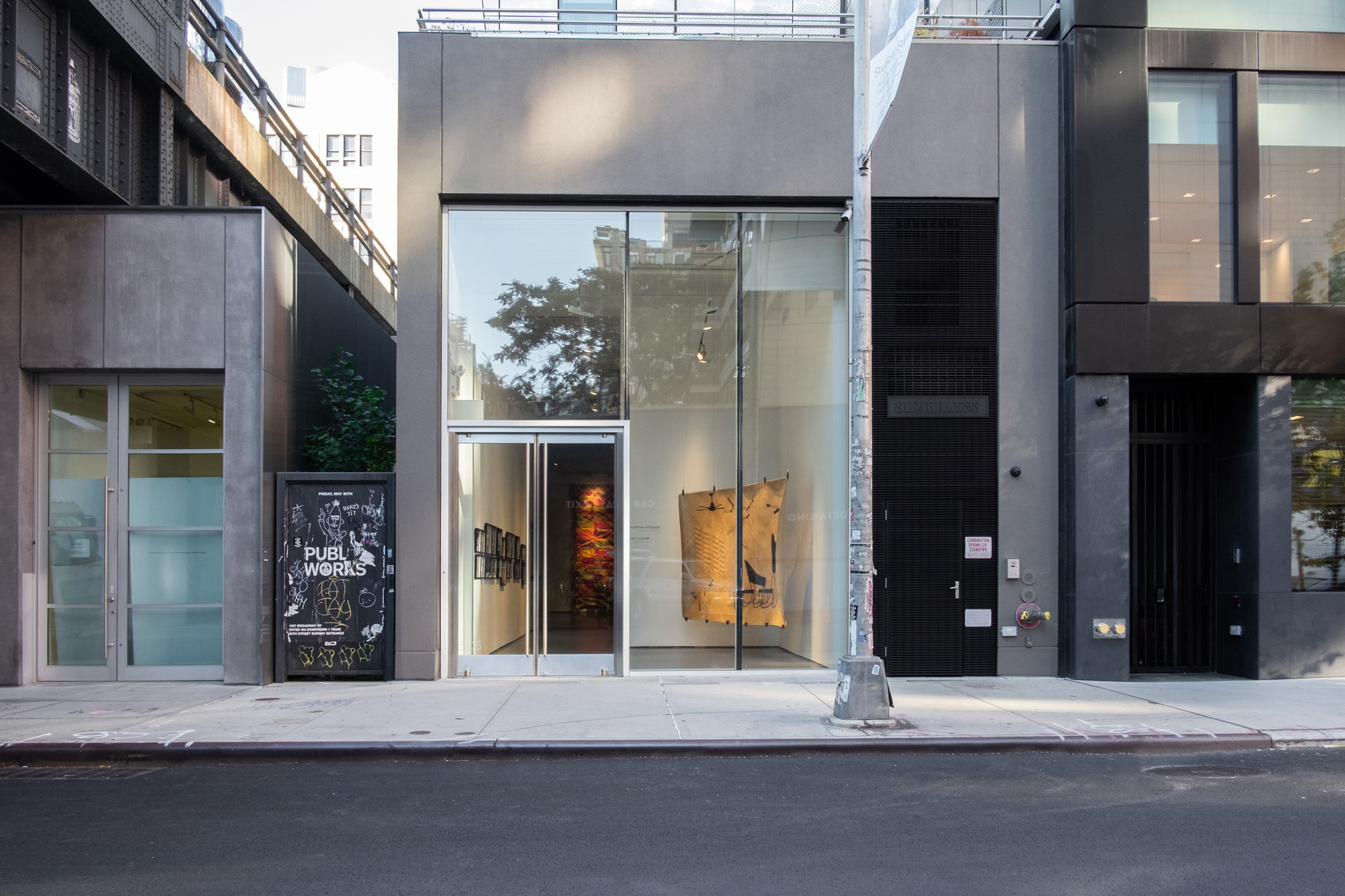 How did the location for the New York gallery "meet all your criteria"? Why choose New York rather than the other cultural hubs around the US?
IL: We got lucky with the space: it is the right location (ground floor on 24th Street by the High Line), the right size (large enough with high ceilings), and the right price. The opportunity was completely aligned with our plan. Why New York? We love New York, I lived there for a time and really had this dream of setting up the gallery there. Also, if people travel to one city in the US to look at art, it's New York City.
RR: I feel like if you had a day to see art in the city, you'd see a couple of museums and do a Chelsea walkabout.
What are your expectations regarding the cohabitation of works by Asian/Asian-American artists and works by local American artists within your gallery? Can you share some of the American artists who you plan to work with or exhibit?
IL: This is very much a question that we are answering as we go along. Ask me in a year?
RR: Exciting times!
What do you hope to achieve with less commercially driven programs, such as artist talks and film screenings?
IL: A big part of why we are setting up in New York is to reach American museums, institutions, and collections. The talks and screenings are necessary to get people to know who the artists are. We do these things all the time in Manila, and it has been incredibly rewarding, for both artists and audiences.
As one of the leading galleries in Southeast Asia, what are your goals and aspirations for the New York space, and what does this mean for artists from the Southeast Asian region?
IL: As mentioned, the goal is to get our artists collected by American museums, institutions, and collections. There are other goals, of course: to meet new audiences, to get new collectors via this very exciting program that mixes Southeast Asian, American, Latin-Asian-American, and diasporic artists. We are incredibly excited for our artists. It also means that we all need to work harder and make really good work.
And how will you divide your time and program between Manila and New York?
RR: We are hiring a full team in New York, but you know that Isa and I are super hands on. We will be in New York four times a year, at the least. Manila is definitely still our home base. It is where the gallery was born and where we have our home, our family, and our dogs.
Finally, any further expansion plans, say in Europe or back in Asia?
IL: Let's see how New York goes!
RR: If NY is kind . . . I can see us expanding elsewhere.