From 20th-century Paintings to NFTs: Art Dubai 2022
By Paul Laster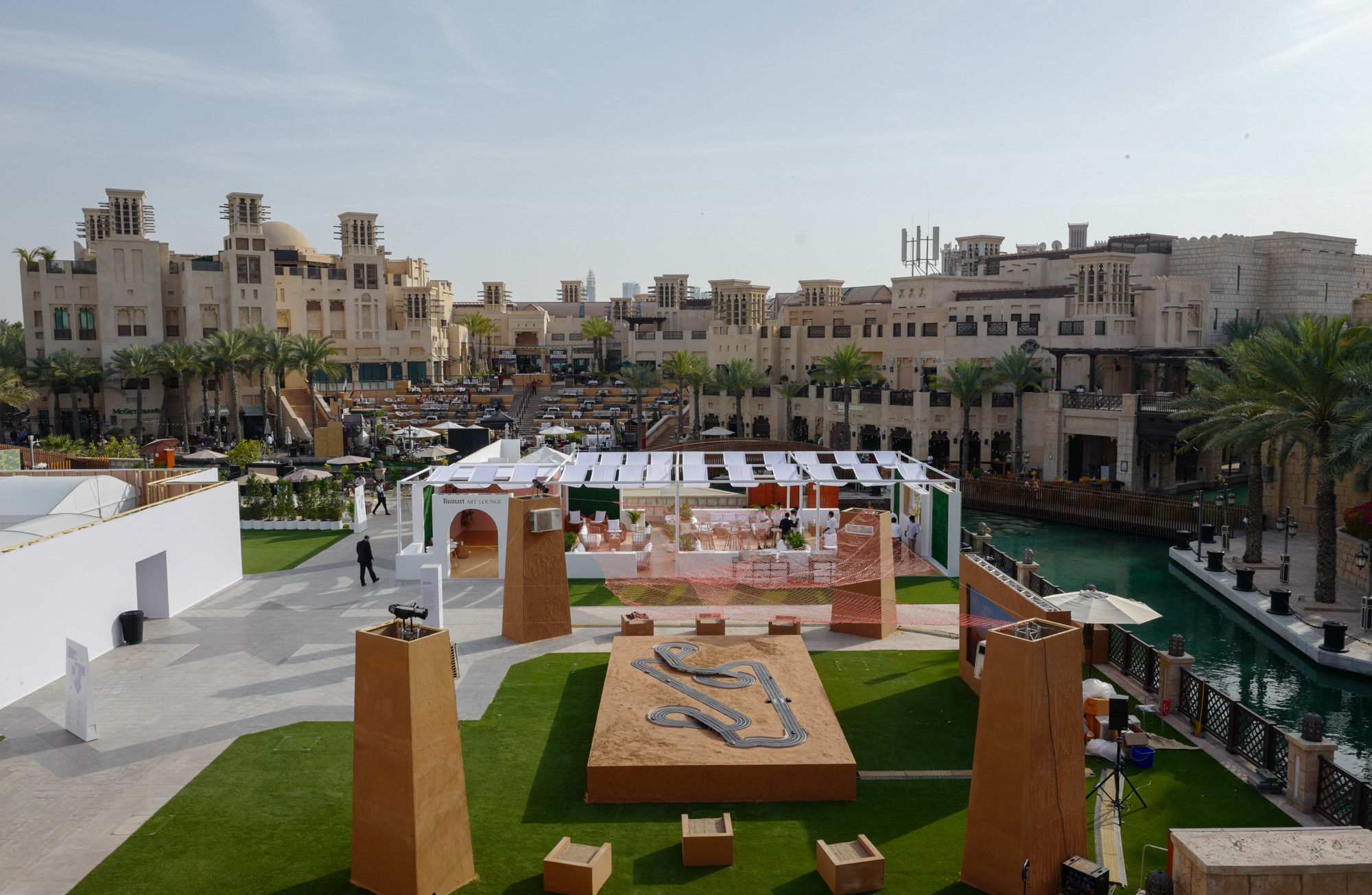 Presenting its most extensive edition to date, Art Dubai returned to the Madinat Jumeirah from March 11 to 13 with four sectors—Contemporary, Modern, Bawwaba, and the new Art Dubai Digital—spotlighting a total of more than 100 modern, contemporary, and digital galleries from 44 countries.
Offering a fascinating overview of digital art's evolution since artists began to explore new media in the 1980s, Art Dubai Digital was curated by Chris Fussner of the Tropical Futures Institute, a Cebu-based agency that supports creatives working with decentralized technologies. The sector's 17 galleries brought NFTs, videos, virtual artworks, and 3D-printed objects by contemporary artists. In collaboration with the digital platform NFTation, Tehran's Dastan Gallery mounted a two-artist showcase that included NFTs for Yousha Bashir's colorful abstractions evoking retro-futuristic landscapes, which were displayed on large-format monitors atop vinyl wallpapers printed with the artist's digital motifs. In the gallery's group exhibition in the Contemporary sector was a dynamic painting by Bashir capturing a similar, abstract composition. The auction for his three NFTs started at ETH 0.5 (USD 1,500) and the painting was priced at USD 9,500.
Bawwaba, which means gateway in Arabic, was organized by Indian cultural theorist and independent curator Nancy Adajania. It featured ten galleries holding solo shows of new commissions for this year's fair or works created within the past year. New Delhi's Vadehra Art Gallery was a standout with Ranbir Kaleka's multimedia exhibition "Fear of a New Dawn." Narrating stories of "average Asian Joe" figures confronting their fears of the future with hope, the showcase was composed of a video projection on six panels and a selection of digitally derived paintings. The canvases were priced between USD 2,500 and USD 20,000, while the video installation was USD 60,000.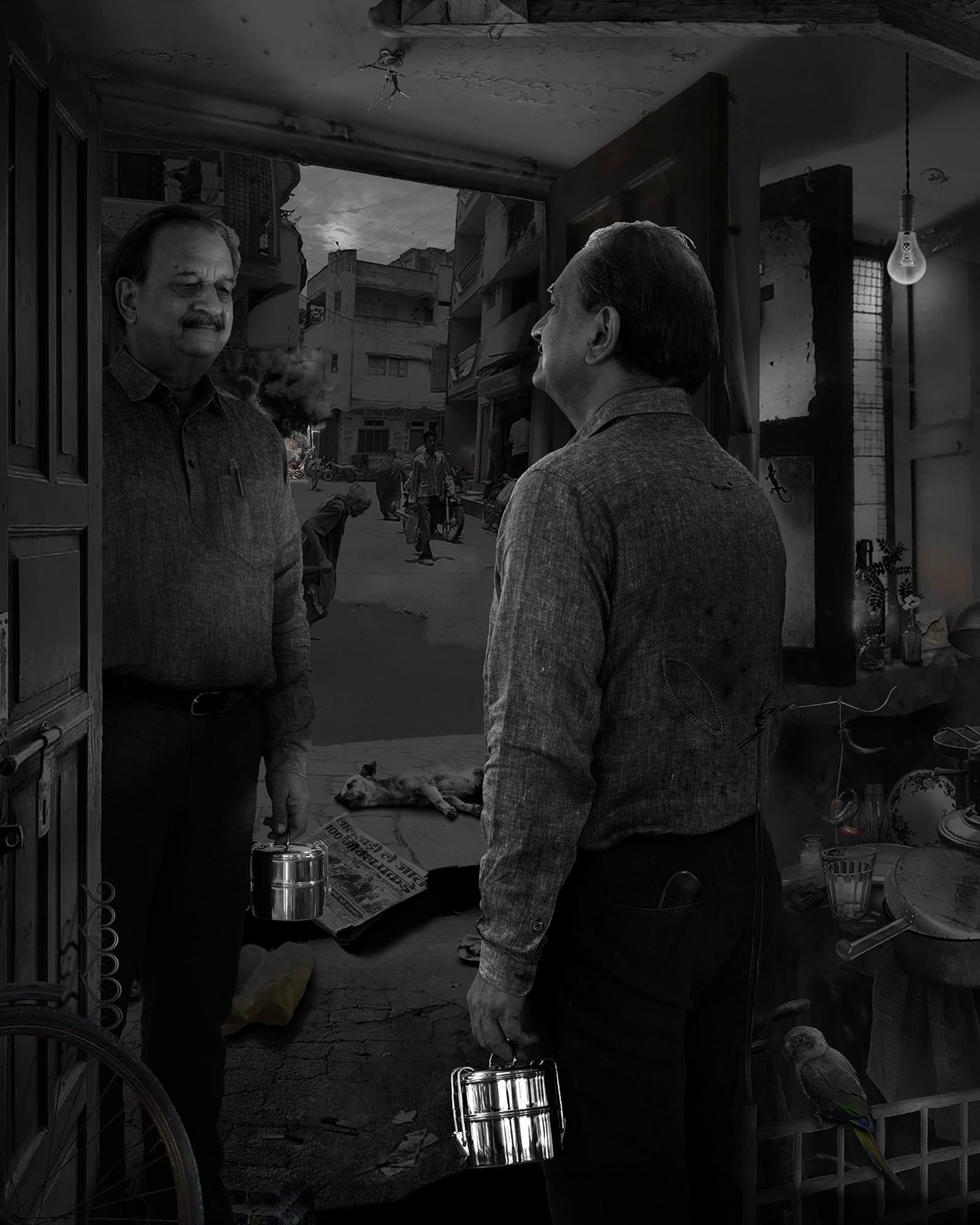 Modern—curated by Sam Bardaouil and Till Fellrath, founders of the curatorial platform Art Reoriented and co-directors of Berlin's Hamburger Bahnhof—offered some of the best solo exhibitions in the fair. Agial Art Gallery, from Beirut, presented a joyful selection of paintings depicting flowers (selling at USD 6,000–25,000) by Lebanese artist Bibi Zogbé (1890–1973), who immigrated to Argentina at age 16 and later traveled the world, exhibiting her art in Europe and South America. New York's Aicon Art mounted a retrospective of Indian artist KS Kulkarni (1918–1994), foregrounding colorful semi-abstract canvases (priced at USD 5,000–30,000) from his late career. Fusing modern and traditional approaches, Kulkarni was inspired by landscapes, religious motifs, and everyday life. Hailing from Beirut and with a space in Hamburg, Sfeir-Semier Gallery had a show of atmospheric abstract paintings and small beast-like bronzes (starting at USD 30,000) by the prolific Lebanese artist Aref El Rayess (1928–2005), whose first institutional exhibition is currently at the Sharjah Art Foundation.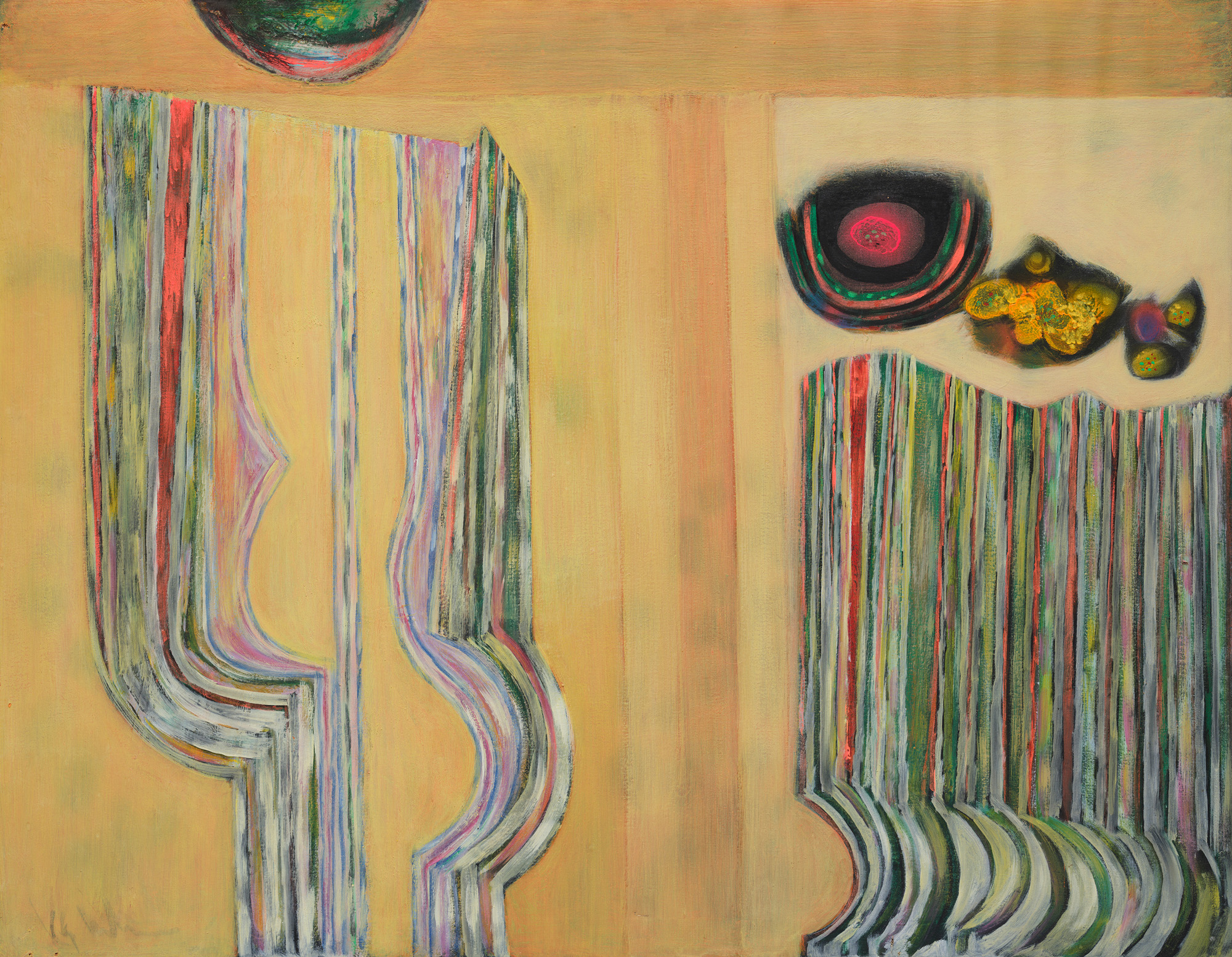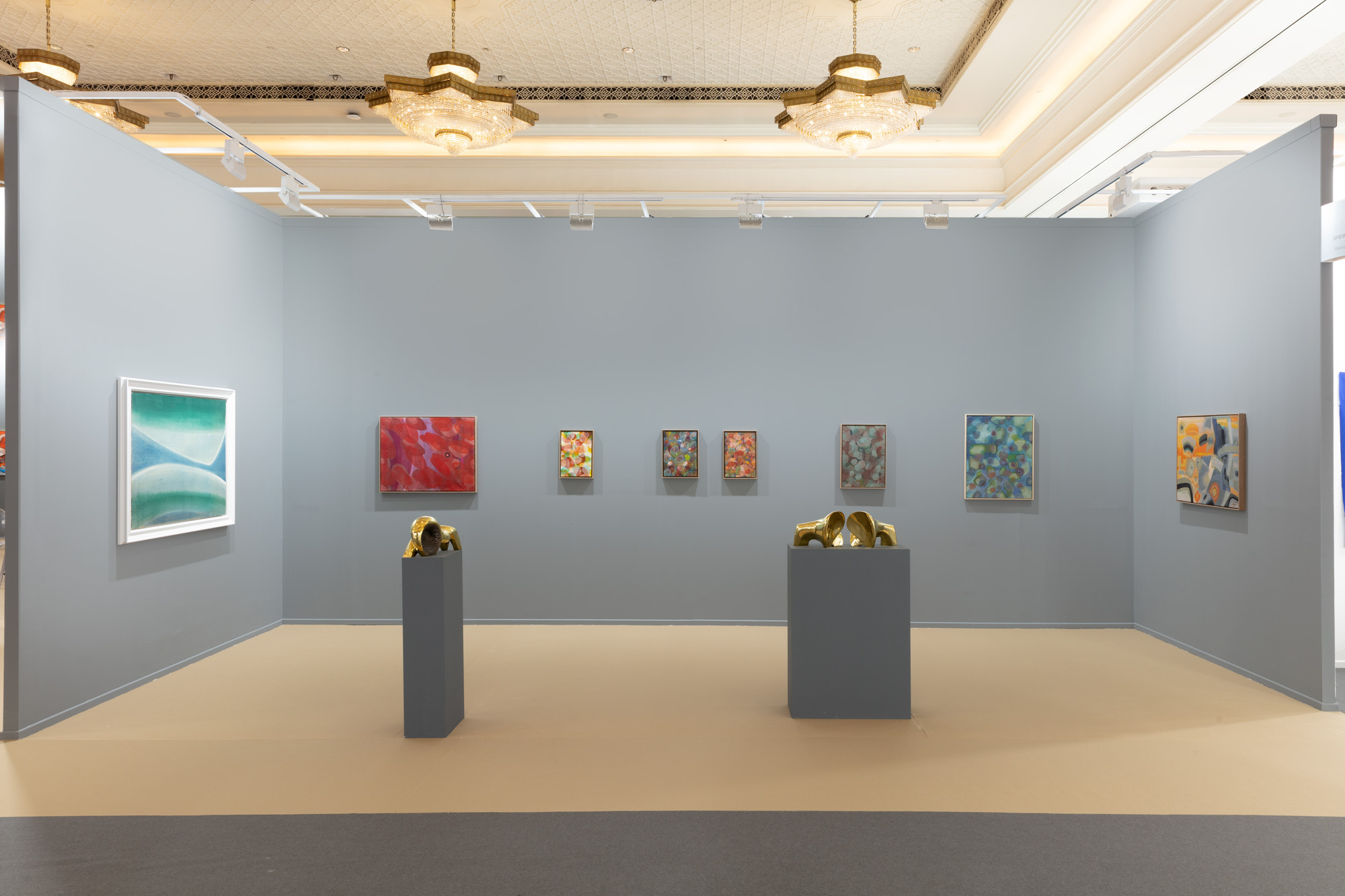 Contemporary had a range of notable works. Jeddah-based Athr exhibited celebrated Saudi artist Sultan Bin Fahad's pair of beautiful, beaded artworks (priced at USD 30,000 each) depicting mosques in Mecca. From London, Gallery Rosenfeld displayed Keita Miyazaki's surreal sculptures (carrying price tags of USD 16,500–42,000) that combine discarded car parts with handmade origami forms. The booth of Manila's Silverlens included Filipino-American artist James Clar's unique LED-light work and interactive video, which captured passersby in a technological simulation of fog and rain. The former was on offer for USD 22,000 and the latter for USD 20,000. Clar was also commissioned by the bank Julius Baer to create a larger, more immersive version of the interactive video that projected viewers in climatic conditions that are rarely experienced in the region as they entered and exited the fair.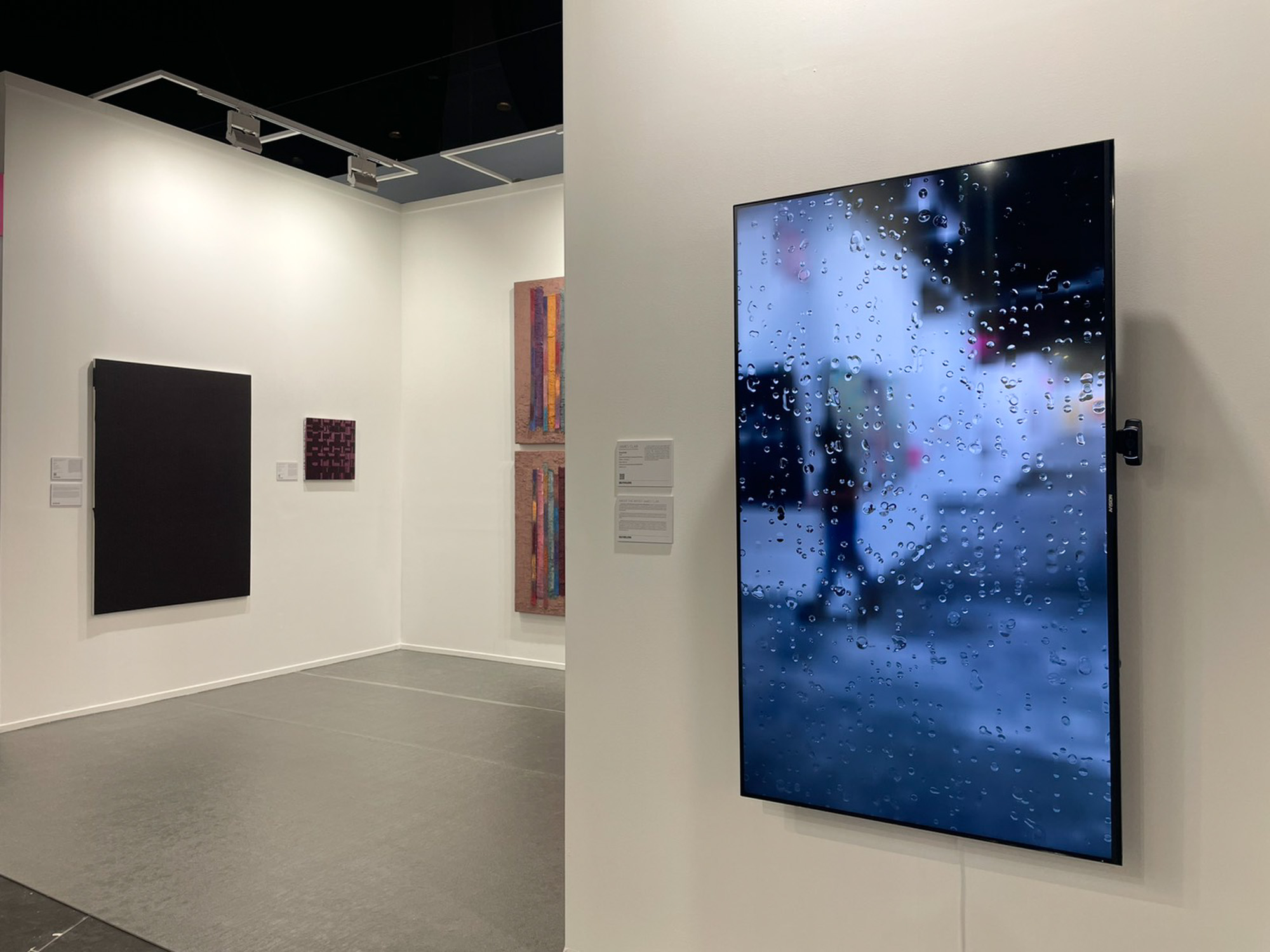 All in all, visitors were happy to have Art Dubai back in full form. The new Digital section opened a portal to the future, while the strength of the Modern section showed that there is still much to learn from the past.