Fresh Faces Turn Heads at Christie's Hong Kong 2022 Autumn Sales
By Nicole M. Nepomuceno
The last leg of 2022 proved to be the slowest of the pandemic years so far for Hong Kong auctions. Christie's five-part 20th and 21st century evening and day sales on November 30 and December 1 raked in a total of HKD 1.2 billion (USD 158 million), less than the series' HKD 1.8 billion (USD 230 million) haul in May, and the HKD 2 billion (USD 256 million) it achieved in December 2021. The reduced results follow the withdrawal of two lead lots from the sale: Sanyu's oil-on-masonite Potted Prunus (1940s), which was expected to debut at HKD 85 to 100 million (USD 11 to 13 million); and the colossal Tyrannosaurus rex skeleton nicknamed Shen the T. rex, estimated to bring in HKD 120 to 200 million (USD 15 to 20 million).
While the seller's reason for pulling out the Sanyu were not disclosed, Shen's withdrawal—ten days before the sale—came after inquiries arose about its authenticity due to its stark similarities to an earlier T. rex skeleton, dubbed Stan, sold at Christie's New York in 2020 for a record USD 31.8 million. "After consultation with the consignor of the Tyrannosaurus rex scheduled for sale on 30 November in Hong Kong, Christie's has decided to withdraw the lot," a spokesman for Christie's, Edward Lewine, said in a statement to The New York Times. "The consignor has now decided to loan the specimen to a museum for public display." Despite the heavy blows, the sale still set records for 12 artists, and reported viewership of more than 4.5 million on its live-streamed platforms.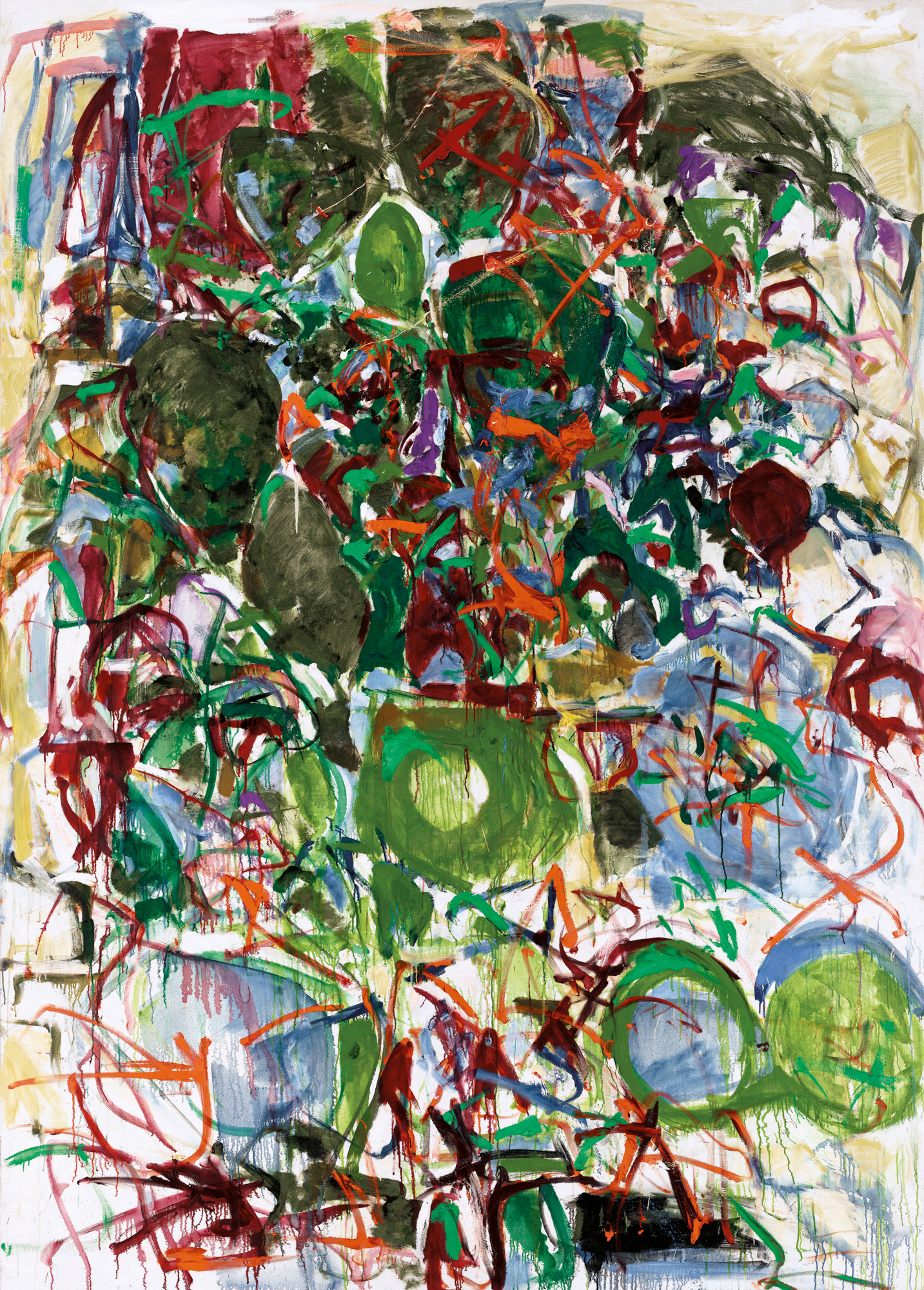 Headlined by Joan Mitchell's untitled 1966–67 abstraction, the 20th/21st Century Art Evening Sale earned HKD 678 million (USD 86.8 million), with 43 out of 51 lots sold. The American artist's vibrant oil-on-canvas fetched HKD 83.35 million (USD 10.7 million), just above its HKD 80 million (USD 10.2 million) low estimate. Yoshitomo Nara's painting of a big-headed girl wielding a knife, Present (1994), went for HKD 71.9 million (USD 9.2 million), well within its HKD 65 to 95 million (USD 8.3 to 12.2 million) estimates but almost 44 times its last price tag of USD 209,600 in a 2004 sale at Sotheby's New York.
Like Mitchell's and Nara's canvases, most lots remained within their estimates, with few outliers. Yayoi Kusama, whose blockbuster retrospective is currently on view at Hong Kong's M+ museum, exceeded her HKD 38 million (USD 4.9 million) high estimate for the warm-toned Infinity Nets (TWHOQ) (2006) when a buyer snagged it for HKD 53.3 million (USD 6.8 million). Nanyang school of art pioneer Georgette Chen's Still Life with Rambutans, Mangosteens and Pineapple (c. 1960s) was snapped up for HKD 13.04 million (USD 1.7 million), nearly doubling its HKD 7 million (USD 896,000) predicted ceiling, and breaking Chen's previous artist record of USD 1.4 million set at Sotheby's Singapore on August 28.
Bandung-born abstract expressionist Christine Ay Tjoe likewise eclipsed expectations when her painting The Highest Player 01 (2016) more than quintupled its high estimate to lock in at HKD 10.29 million (USD 1.3 million), while a dreamlike purple Boundless Landscape (2015–19) by Beijing-born Huang Yuxing, tripled its HKD 4.5 million (USD 576,000) high estimate to sell for HKD 13.65 million (USD 1.7 million). However, Zao Wou-Ki's orange and blue slurry, 10.01.68 (1968), a top player expected to go for HKD 68 to 98 million (USD 8.7 to 12.5 million), failed to secure a buyer.
That same night, Christie's debuted its new thematic Post-Millennium Evening Sale with 17 lots and reaped HKD 140 million (USD 17.9 million). Leading the sale was Nicolas Party's Blue Sunset (2018), which surpassed its HKD 48 million (USD 6.1 million) high estimate to hammer just above HKD 52 million (USD 6.7 million), consequently setting a new record for the Swiss artist.
Also breaking their artist records were South Korean artist Anna Park with her charcoal drawing Is it Worth It? (2020), which realized its worth at HKD 3.78 million (USD 484,000), beyond its HKD 500,000 (USD 64,000) high estimate; and Hong Kong artist Stephen Wong Chun Hei, when his lush landscape painting of the hiking Tai Tung Shan (From Pak Kung Au to Mui Wo Pier) (2018) reached new heights at HKD 1.07 million (USD 137,000) against a HKD 250,000 (USD 32,000) high estimate.
On the flip side, the appetite for auction darling Takashi Murakami's playful characters seemed sparse. Hands Clasped (2015), of tongue-wagging psychedelic figures, found a home at HKD 10.65 million (USD 1.4 million), below its predicted HKD 12 million (USD 1.5 million) low estimate. Murakami's 2009 Yume Lion (The Dream Lion) sculpture, appraised as high as HKD 12 million (USD 1.5 million), was the singular lot left unsold.
On December 1, Christie's offered 201 lots across three sales. Following its first iteration in London, the Marc Chagall, Color of Life: Works Formerly from the Artist's Estate (Part II) auction was a white-glove sale, with pieces sold from HKD 1.13 to 22.65 million (USD 145,000 to 290,000). The usual players dominated the 20th Century Day Sale, with Zao's 29.4.88 (1988) leading the event. Raking in HKD 18.45 million (USD 2.37 million), the painting sat within its estimates of HKD 12 to 25 million (USD 1.5 to 3.2 million), as with the other Zao paintings on offer. Offerings by collector favorites Chu Teh-Chun and Fernano Botero mostly exceeded their high estimates by a small margin, while the rest hammered within estimates.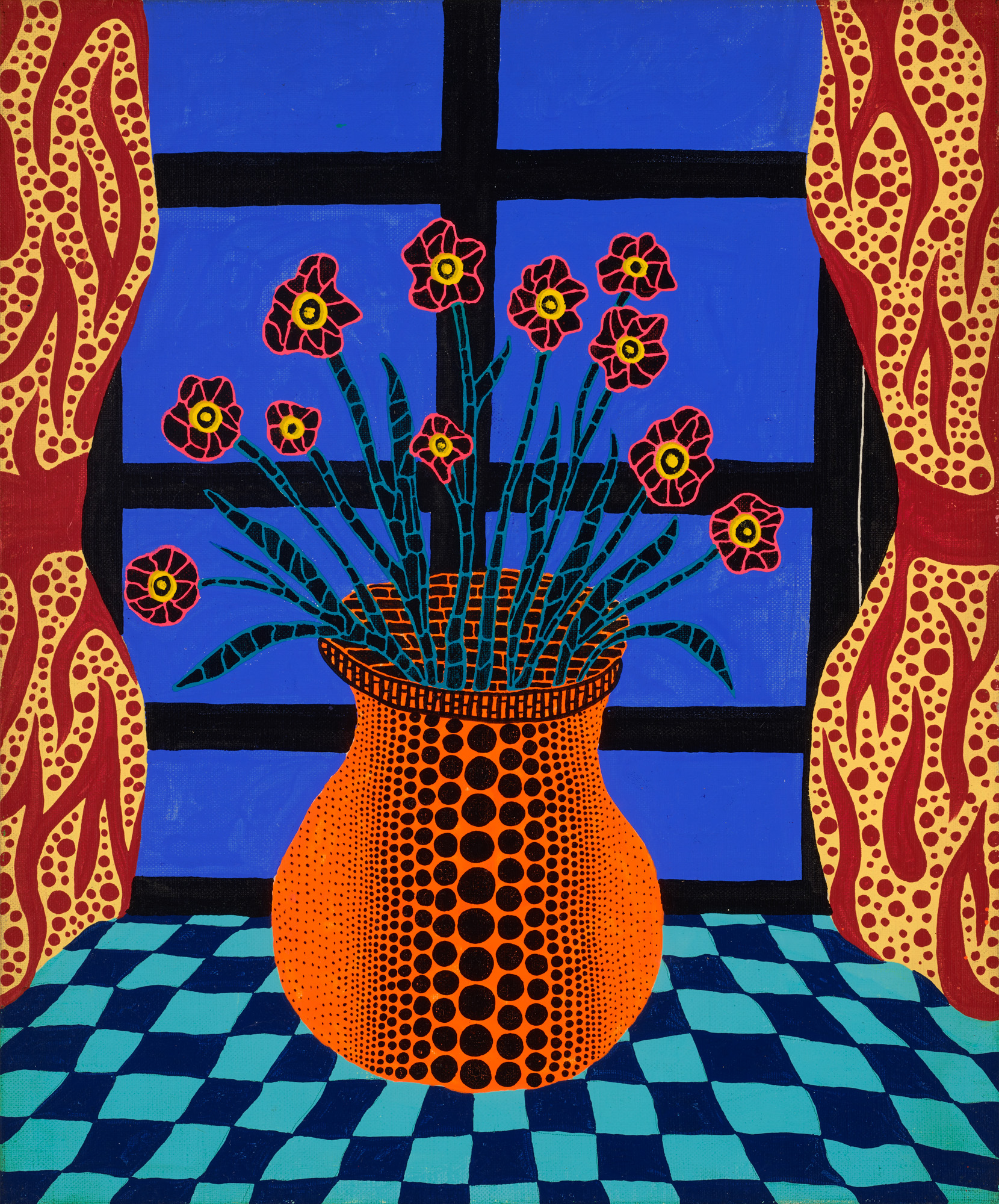 Although the top lots at the 21st Century Day Sale were monopolized by Kusama, with her 1979 acrylic-on-canvas of a flower vase sat next to a Window securing HKD 20.85 million (USD 2.7 million) despite a HKD 9.8 million (USD 1.3 million) expected ceiling, the interest for more affordable lots by emerging artists is palpable. Young painter Cheng Xinyi's intimate pastel-hued depiction of a Coiffeur (2017) and client, and Yuichi Hirako's acrylic diptych of a still life juxtaposed with trees having a jamming session in the forest, Leftover 9 (2018), both more than quadrupled their high estimates to hammer at HKD 2.52 million (USD 323,000) and HKD 2.14 million (USD 274,000) respectively. London-based George Rouy's fleshy nude Front Facing (2020) went for more than triple its expected high estimate at HKD 1.26 million (USD 161,000). As big-ticket items ran out of steam in late 2022, perhaps it will be youthful artists leading the way in 2023.
Nicole M. Nepomuceno is an assistant editor at ArtAsiaPacific.