ART SG Establishes New Fair as a Global Arts Event
By ART SG
The highly anticipated ART SG, Southeast Asia's new international art fair, closed to significant critical acclaim amid reports of buoyant sales. Held across four public days from January 12 to 15, the fair featured a strong line-up of 164 galleries from 35 countries and territories alongside curated talks and film programs. With a fast-growing consensus that ART SG will play a critical role in developing the audience for contemporary art in the region and in connecting Southeast Asia to the wider art world, the Singapore fair marked the beginning of a new chapter for the Asian art market.
Presented by its founding and lead partner UBS and organized by The Art Assembly, ART SG welcomed over 42,700 visitors to its first edition at the Marina Bay Sands Expo and Convention Centre. The fair brought together galleries, collectors, institutions, artists, organizations, and art-lovers alike, fostering crucial opportunities for dialogue, discovery, and exchange.
Part of the dynamic Singapore Art Week (SAW), ART SG has firmly placed Singapore as a key destination on the international art world map. Leading cultural institutions and galleries across the city held exhibition openings, artist performances, and special events, providing international visitors wide-ranging opportunities to explore Singapore's diverse and vibrant cultural fabric in the lead up to and throughout the fair's opening.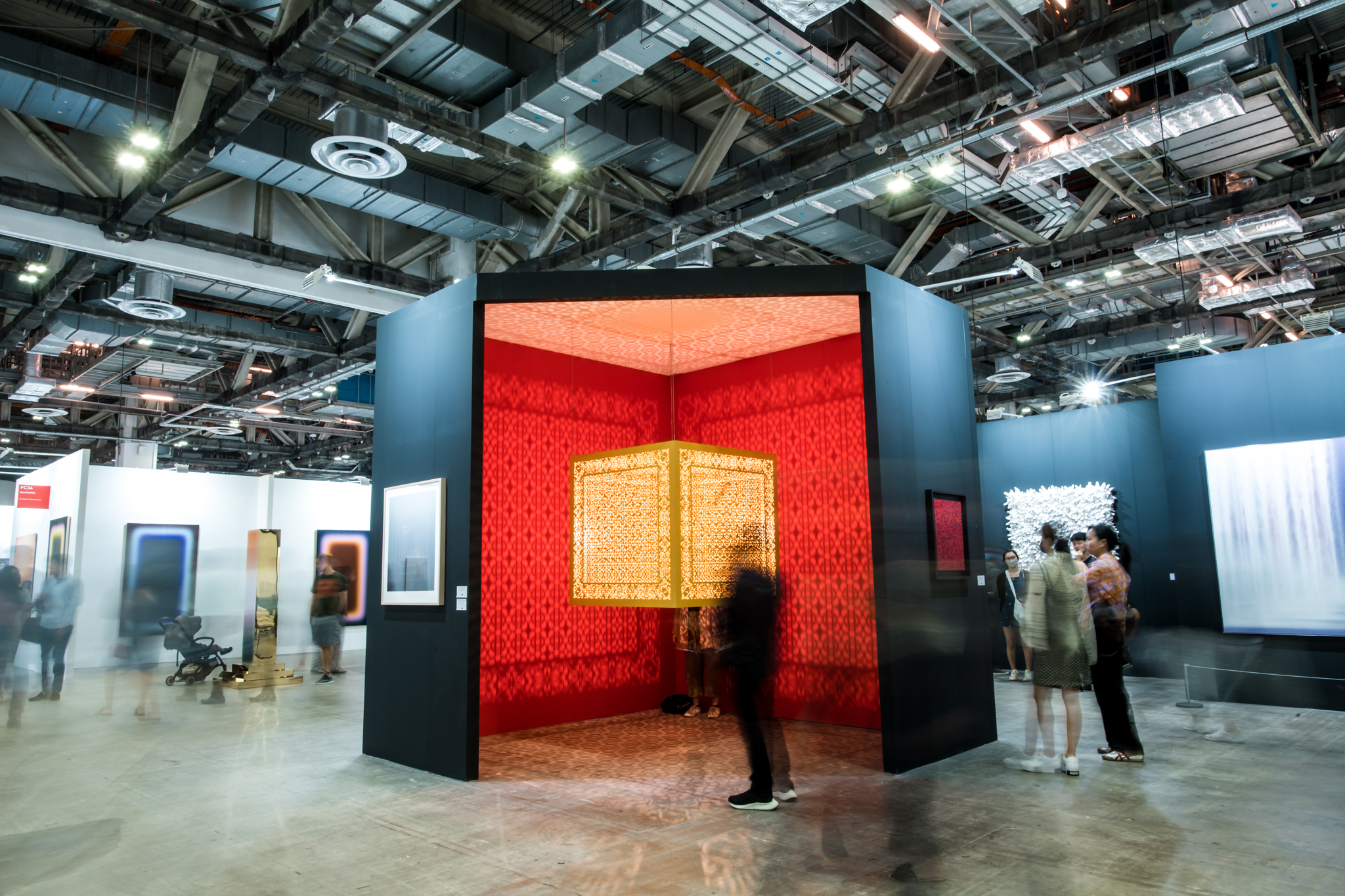 Magnus Renfrew, co-founder of ART SG, said: "The launch of ART SG represents the beginning of the next phase of the development of the art market in Asia. We are so grateful for the support of our galleries and partners who have come together for the inaugural edition of the fair. Amongst a diverse spread of arts events across the whole city, we are also deeply thankful for the support of the city and the people of Singapore for making the first iteration a highly attended and celebrated moment in a world-class art week. We firmly believe that the success of the fair through robust sales, exceptional presentations, and curated programming has cemented Singapore as vital art market hub for the Asia-Pacific."
The fair attracted a global audience, including a significant number of private collectors as well as representatives from local, regional, and international art institutions. Thousands of VIPs attended the preview day of ART SG, with local and international collectors from across Asia, Oceania, Europe, and the United States.
The fair also welcomed leading institutions and foundations: the National Gallery Singapore, Singapore Art Museum, and ArtScience Museum; Tate Patrons; the Guggenheim and the Metropolitan Museum of Art in New York; Art Gallery of New South Wales in Sydney; Mori Art Museum in Tokyo; Delfina Foundation in London; Hong Kong's M+ Museum and Tai Kwun Contemporary; X Museum in Beijing and Yuz Museum in Shanghai; Indonesia's Museum MACAN and OHD Museum; MOCA Bangkok; Ilham Gallery in Kuala Lumpur; and the Samdani, Sunpride, and M ART Foundations.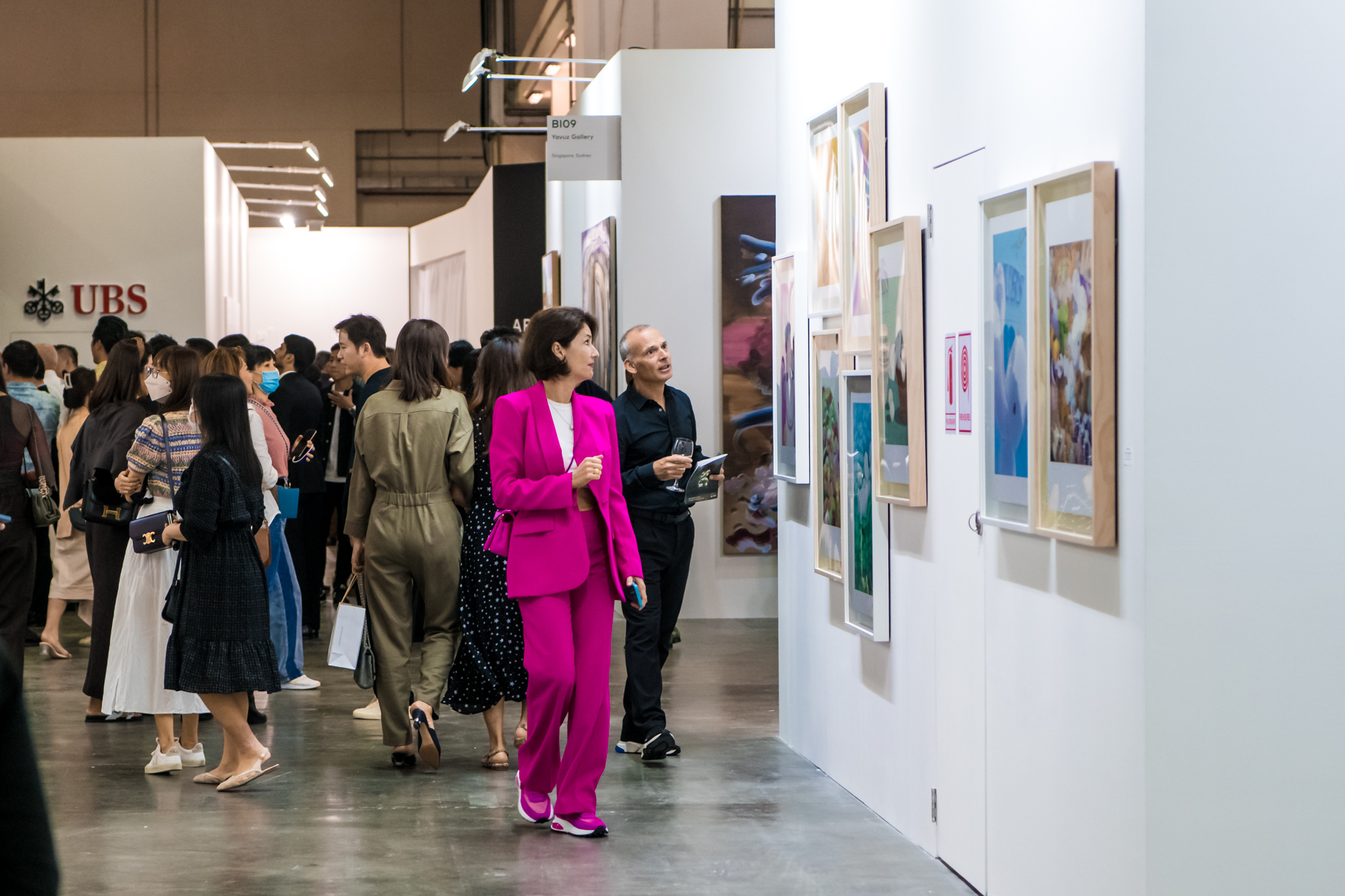 Shuyin Yang, the fair director of ART SG, commented: "It has been thrilling to launch an international fair of such high quality for Southeast Asia. One of the most exciting outcomes we have witnessed is that many galleries met new collectors at ART SG, fostering new relationships, as well as having the opportunity to reconnect with old friends. Additionally, it was great to see robust sales made to collectors from the Asia-Pacific and beyond. The inaugural edition was a strong and dynamic start to the year, and we look forward to kicking off the global cultural calendar year after year."
Throughout the fair week, galleries reported strong sales, with works placed in major collections. Galleries highlighted an enthusiastic response from both established and emerging collectors from all corners of the world, with many noting that ART SG had provided a great platform for meeting new collectors.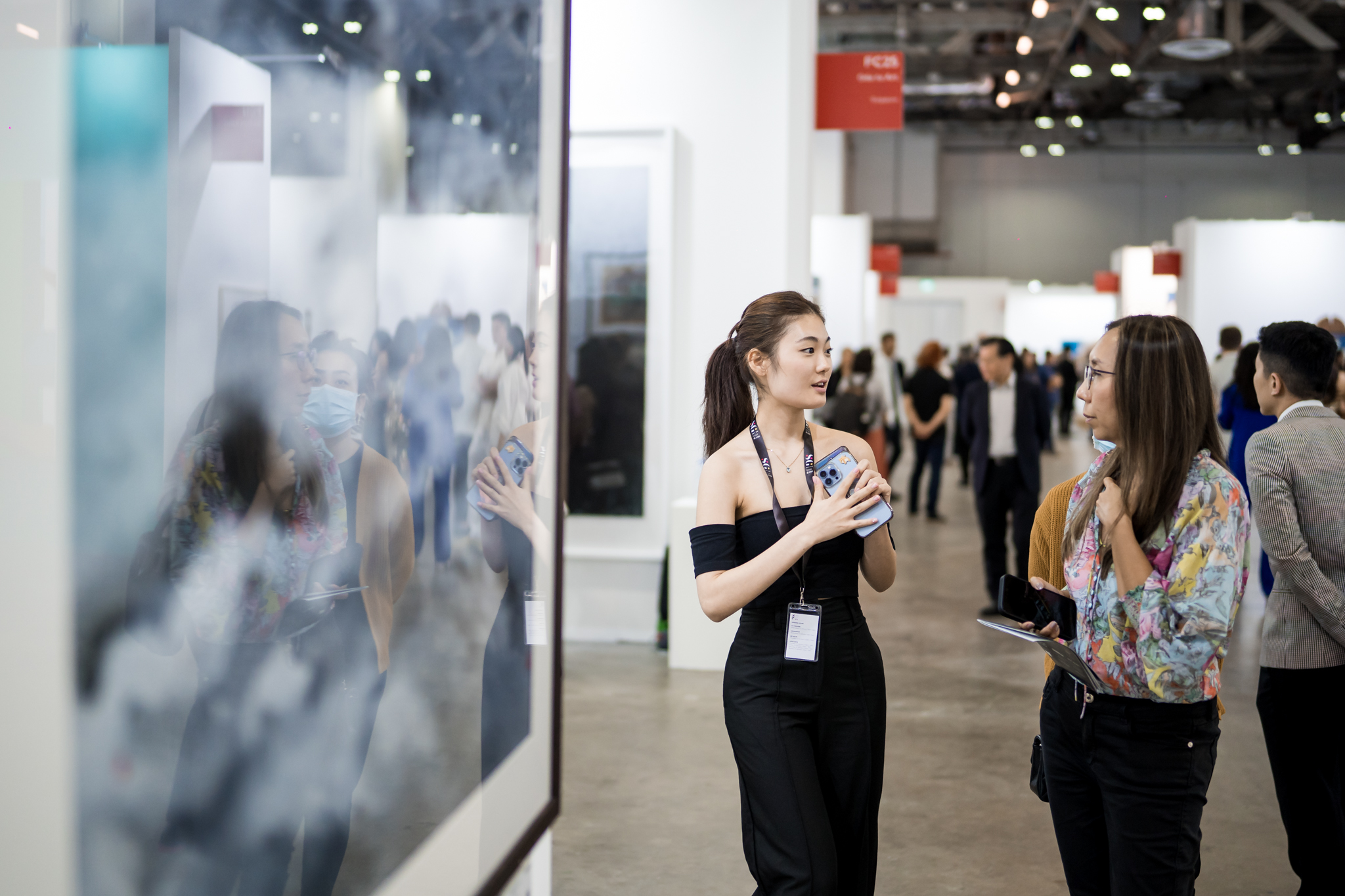 White Cube sold 17 pieces on the opening day, totaling around USD 3 million, including a work by Anselm Kiefer for EUR 1.2 million (USD 1.3 million) to a buyer from Indonesia. Gagosian placed two works by Ashley Bickerton with Museum MACAN in Jakarta. Pace's sales included an installation by James Turrell for USD 950,000, a sculpture by Keith Haring priced from USD 250,000, and a work on paper by Lee Ufan for USD 150,000.
During the first opening hours of the fair, David Zwirner sold more than half of its booth with a value totaling more than USD 2.5 million. Sullivan+Strumpf placed major video works by Dawn Ng and Yang Yongliang to private collectors, while Yavuz Gallery sold a mix of paintings and sculptures by Pinaree Sanpitak, Alfredo and Isabel Aquilizan, Kawayan de Guia, and Abdul Abdullah.
Sundaram Tagore Gallery sold several artworks totaling more than USD 1 million, including a Hiroshi Senju for USD 245,000 and two works by Chun Kwang Young for USD 197,000 and USD 184,000. Eric Firestone Gallery sold a range of works to new buyers, inclusive of large-scale FUTURA works that went for between USD 75,000–175,000.
Eslite Gallery sold a number of works by Benrei Huang, counting a sculpture sold to a private collector in Southeast Asia for around USD 60,000. De Sarthe sold a painting by Mak Ying Tung 2 to a private collection in Singapore for USD 30,000–50,000, and Michael Ku Gallery sold a work by Wei Jia for USD 95,000 to a prominent Indonesian collector.
Galleries exhibiting at the fair applauded the launch of the first edition. Leo Xu, the senior director of David Zwirner (New York / London / Paris / Hong Kong), shared: "The first edition of ART SG offered an opportunity to explore the landscape of Singapore and Southeast Asia, and to engage with its growing collector base. During the week, we have been pleased to meet local collectors, newcomers to the city who have recently relocated to the city, as well as collectors from around the region. Amidst a rapidly evolving art scene in Asia, this has been a useful introduction to understand its key players and build lasting new connections."
Can Yavuz, founder of Yavuz Gallery (Singapore / Sydney), noted: "Yavuz was delighted to be part of the inaugural ART SG. There was constant buzz throughout the week, creating fabulous opportunities to connect with local and international art communities. The week was a tremendous success for the gallery with strong sales for our artists showcased in our booth, with large-scale works by leading artist Pinaree Sanpitak being acquired by several institutions. Multiple works by Patricia Piccinini, Tom Polo, Alvin Ong, Grace Wright, Isabel and Alfredo Aquilizan, Kawayan De Guia, André Hemer, and Abdul Abdullah were snapped up by private collectors on opening night. In all, an exciting launch edition of ART SG, and we look forward to sharing our artists with wider audiences from all over the world in future editions."
The next edition of ART SG will take place from January 18 to 21, 2024.
For more information on ART SG, please visit artsg.com.
* This post is presented by ART SG.