Art Jakarta: the vibrant art scene returns in a new form
By ArtAsiaPacific
*This is a sponsored post.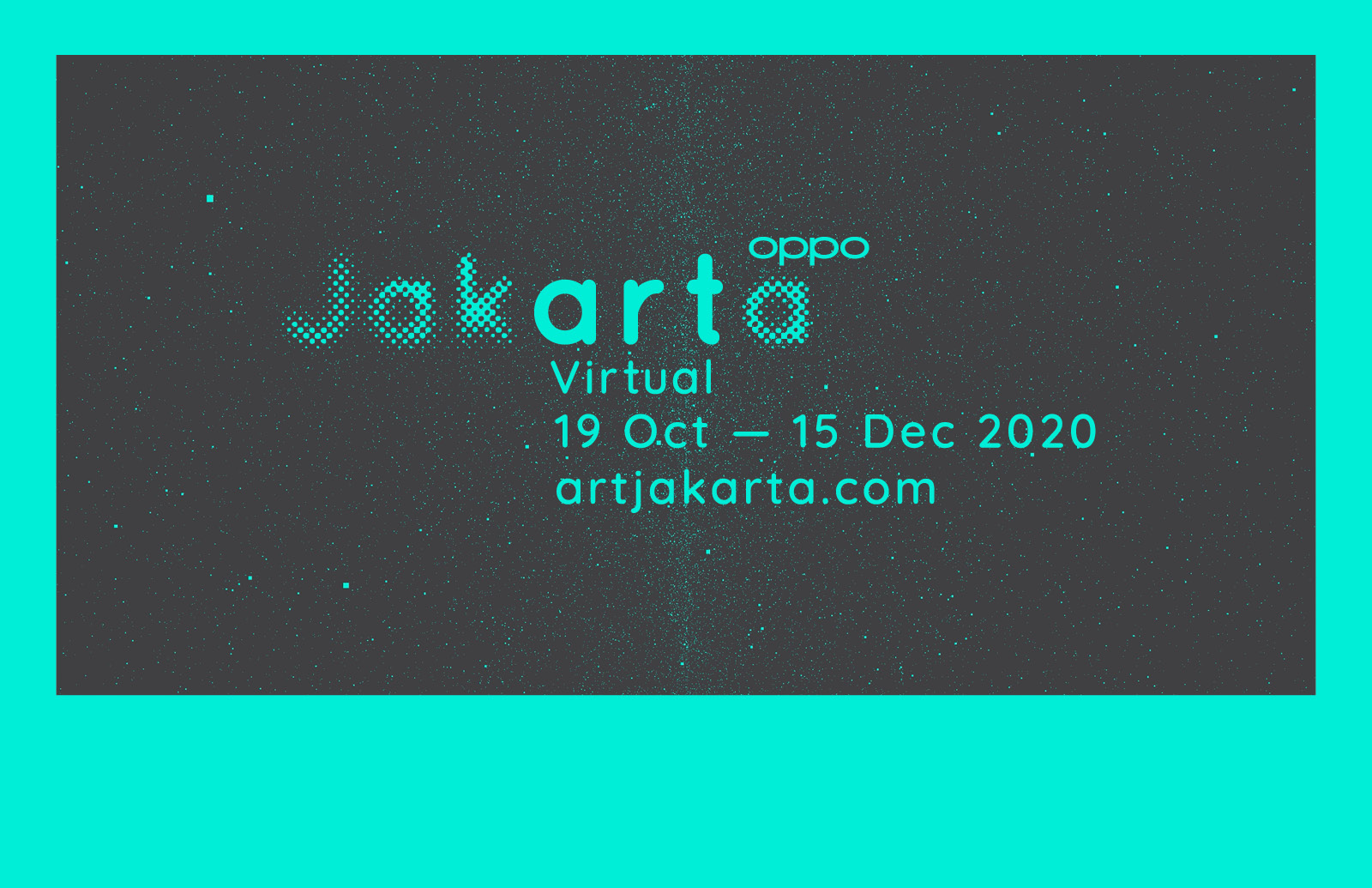 All of us are affected by the various issues caused by the global Covid-19 pandemic. In order to contain the spread of the virus, countries around the world have enforced a variety of measures which have led to multidimensional complications. This unprecedented situation has also led to the decision to postpone Art Jakarta 2020 by a year, to 2021.
For the last 12 years, Art Jakarta has been an integral part of both Indonesia's and Southeast Asia's art ecosystem. Close cooperation and involvement of all stakeholders, especially in Indonesia, are crucial components of the magnificent experience Art Jakarta represents, and the very reason for its existence.
"This is what pushed us to be optimistic and search for a way to continue to maintain these relationships within the art ecosystem in Indonesia and Southeast Asia," said Enin Supriyanto, Art Jakarta Artistic Director.
Throughout the crisis caused by the global pandemic, society has been able to adapt quickly and use various forms of digital media to keep the conversation within the ecosystem going.
"As an international art fair organizer, Art Jakarta has connections which enable artists' works to be exhibited publicly. With the help of internet-based digital communication technologies, Art Jakarta is able to keep fulfilling its role. This is why we are hosting OPPO Art Jakarta Virtual 2020," explained Maulana Indraguna Sutowo, MRA Group CEO.
OPPO Art Jakarta Virtual 2020 is an exhibition held in the digital space, as an endeavor to sustain the hope of the community, and to demonstrate that artistic production remains even more meaningful in the midst of the many physical limitations we are facing. Art Jakarta applies modern technology to maintain communication channels, reinforce our network, practice creativity, and enable visitors to admire artworks just as they would in a physical exhibition.
"For Indonesian artists, especially those who are facing various difficulties in this pandemic, we are hoping that OPPO Art Jakarta Virtual 2020 can be a way for their works to keep receiving proper appreciation from art lovers. We believe that Indonesian artists' spirit to keep creating is the key to the continuity of our art ecosystem," said Tom Tandio, Art Jakarta Fair Director.
We are proud that our initiative is being supported by art galleries all across Indonesia and the world. Art Jakarta Gallery will feature 27 Indonesian and 11 international galleries. We will also devote particular attention to artists who are active within communities and organizations and have thus strengthened Indonesia's art scene.
OPPO Art Jakarta Virtual 2020 has received tremendous backing from both private companies and the Government. We are very proud and grateful to the Directorate General of Culture in the Ministry of Education and Culture, OPPO Indonesia, and Ninja Xpress, for their trust and support.
"This will be Indonesia's first completely virtual art fair. This is surely an ambitious step forward from the organizers and artists to transform an event usually held in person to an online one. We from the Ministry of Education and Culture fully support this event, and we are very grateful as we have been looking for innovation to nurture our cultural activities. We see this year's Art Jakarta as a form of that innovation," said Hilmar Farid, Director General of Culture, Ministry of Education and Culture.
"OPPO Indonesia, with its OPPO FindX2 Series, has the spirit to Uncover the Ultimate. In the midst of this challenging situation, as a renowned smartphone technology company we will always strive to be a support for everyone to enjoy art, even through platforms that have not been employed before," expressed Patrick Owen, OPPO Indonesia Chief Creative Officer
Additionally, OPPO Indonesia is cooperating with ten Indonesian artists to produce special pieces that will be presented exclusively at the "OPPO Find Art" exhibition space within the Fair, namely Aditya Novali, Agan Harahap, Agugn Prabowo, Arin Dwihartanto Sunaryo, Heri Dono, Mella Jaarsma, Naufal Abshar, R. E. Hartanto, Syagini Ratna Wulan, and Uji "Hahan" Handoko.
OPPO Art Jakarta Virtual 2020 is a testament to the strong resilience and solidarity of Indonesia's art community, which keeps moving, ever ready to face the latest developments lying ahead.
OPPO Art Jakarta Virtual 2020 will be open to the public from October 19 until December 15, 2020. We invite you to participate in this exciting experience at www.artjakarta.com.