Up Close: Yang Yongliang's Five Dragons
By Pamela Wong
Full text also available in Chinese.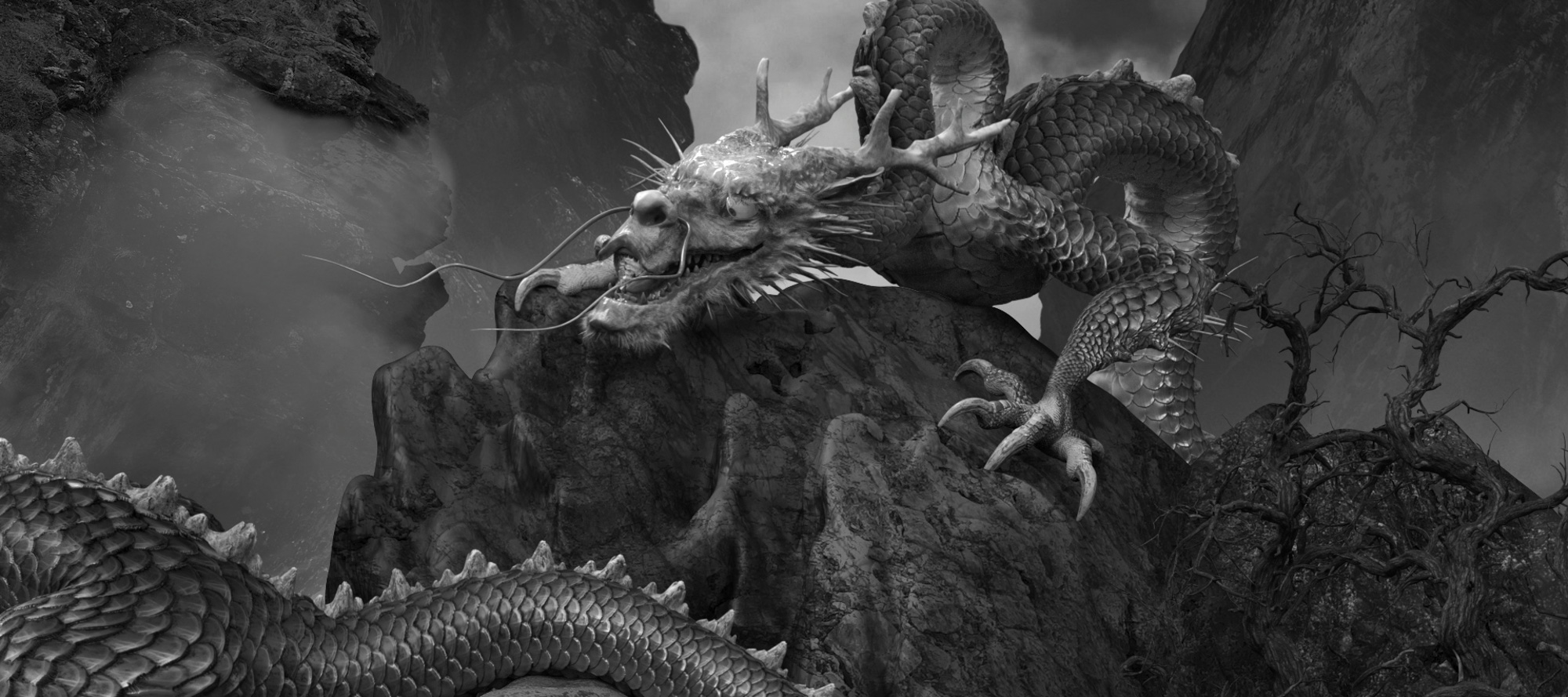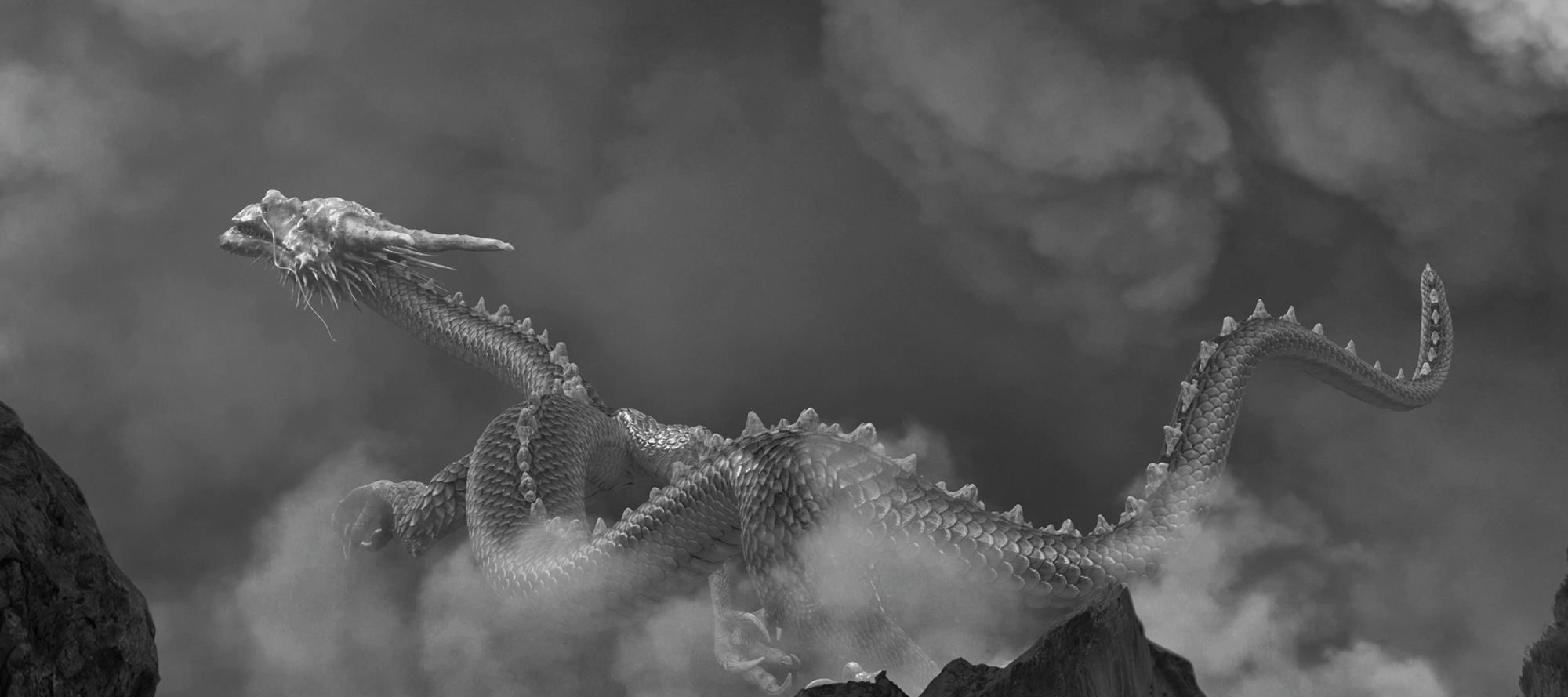 For more than a decade, Yang Yongliang constructed cityscapes in his contemporary ink-like collages and video-paintings. These digital shanshui-style compositions are assemblages of real-world imagery, featuring "mountain ranges" made of apartment buildings and flowing "streams" of traffic on roadways. Since the artist himself began to find these highly dense urbanized scenes to be serious, repetitive, and lifeless over time, Yang shifted his imagination to fantastical realms, creating animated videos of dragons. In his 2020 video Five Dragons, these godlike beings enter a natural landscape with grace: one hovers on top of a stream; another stretches its claws on an outcropping rock; one hops on a jagged rock; a fourth creeps in behind the branches; while a fifth tosses and chases clouds amid flashes of lightning in the sky. Mirroring a 13th century CE classical scroll painting of the same title by Southern Song dynasty painter Chen Rong, in this short assembly, some appear to be absorbed in their own thoughts or wild endeavors, while others exchange intimidating gazes.
While in recent centuries, the dragon has become a decorative symbol of the emperor, the palace, and auspiciousness—an interpretation inherited mainly from the craftsmanship during the Qing dynasty—Yang instead attempted to capture an ethos similar to those illustrated by Chen, whose dragons are depicted in multiple aspects with various expressions. The animations rely heavily on CGI effects, a process that requires teamwork and imagination as it is impossible to find references for their movements. In Yang's work, the dragons are free and vigorous but full of wisdom, inspiring awe and reverence. As the artist continues to explore magical animals from Chinese legends and myths, such as Pixiu and Qilin, in a disillusioned world, a bit of fantasy and ancient wisdom might spark new lights in us.
Pamela Wong is ArtAsiaPacific's associate editor.