Up Close: Leung Mee Ping's Sound of Silence
By Nicole M. Nepomuceno
Full text also available in Chinese.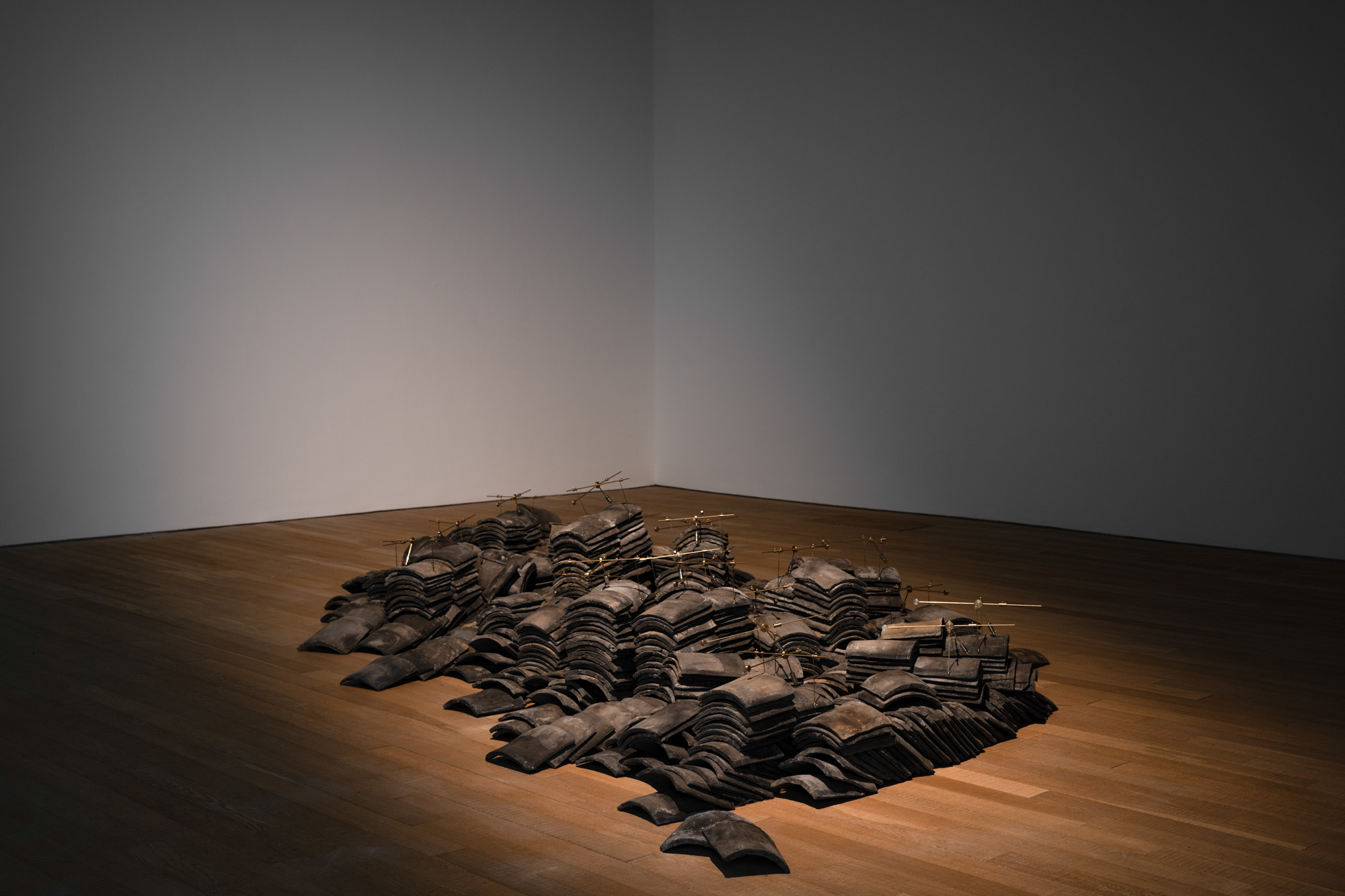 How does one process loss? At "Poetic Heritage," one of the last exhibitions visitors could catch at Tai Kwun Contemporary before Hong Kong's fifth wave of Covid-19, Leung Mee Ping's installation Sound of Silence (2021) provided a poignant foreshadowing of our collective undoing.
The work occupied a dimly lit room tucked at the end of the show. Aged and disregarded roof tiles from traditional village houses sat directly on the floor in neat piles of various, cascading heights. Affixed on a handful of tiles were delicate, metallic arches onto which swinging hammers are attached; one by one, the hammers' spherical heads hit the tiles and produce percussive sounds that dribble across the otherwise quiet space.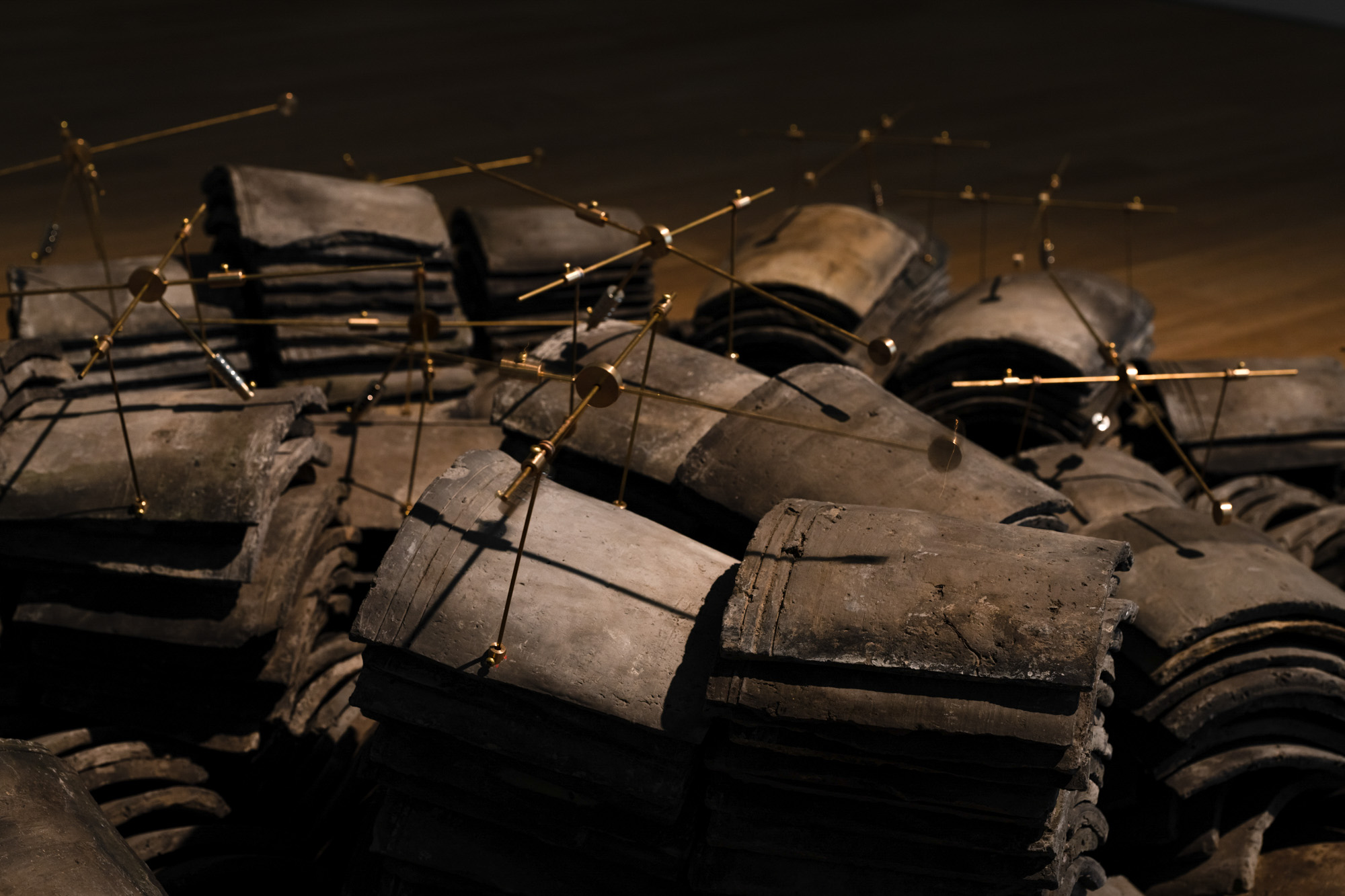 Commissioned for "Poetic Heritage," the installation sought "to explore themes of attachment and rootedness to a place," in the artist's words. The roof tiles are foregrounded as remnants of the past, salvaged from an ever-changing city that is constantly pursuing the redevelopment of its built and natural landscapes. In time, maybe the rubble from our own neighborhoods will be the only material evidence of today's Hong Kong.
With the onset of the devastating fifth wave in the city, Sound of Silence has morphed to signify another kind of loss, separate from that of our built heritage. Hong Kong's pandemic defenses have aged poorly and crumbled, like the roof tiles scattered across the gallery floor, no longer able to protect its inhabitants. We have lost many of our elders to this virus, but above all, to the pandemic's mishandling by our officials. A silence has gone over the city that once never stopped its noise, as many citizens have left or are ruminating on their departures. In the installation's faint notes lie the possibility to process our grief and find the peace and motivation to rebuild.
Nicole M. Nepomuceno is ArtAsiaPacific's assistant editor.