The Point: Self-organize and Self-educate
By Liang Jianhua
Full text also available in Chinese.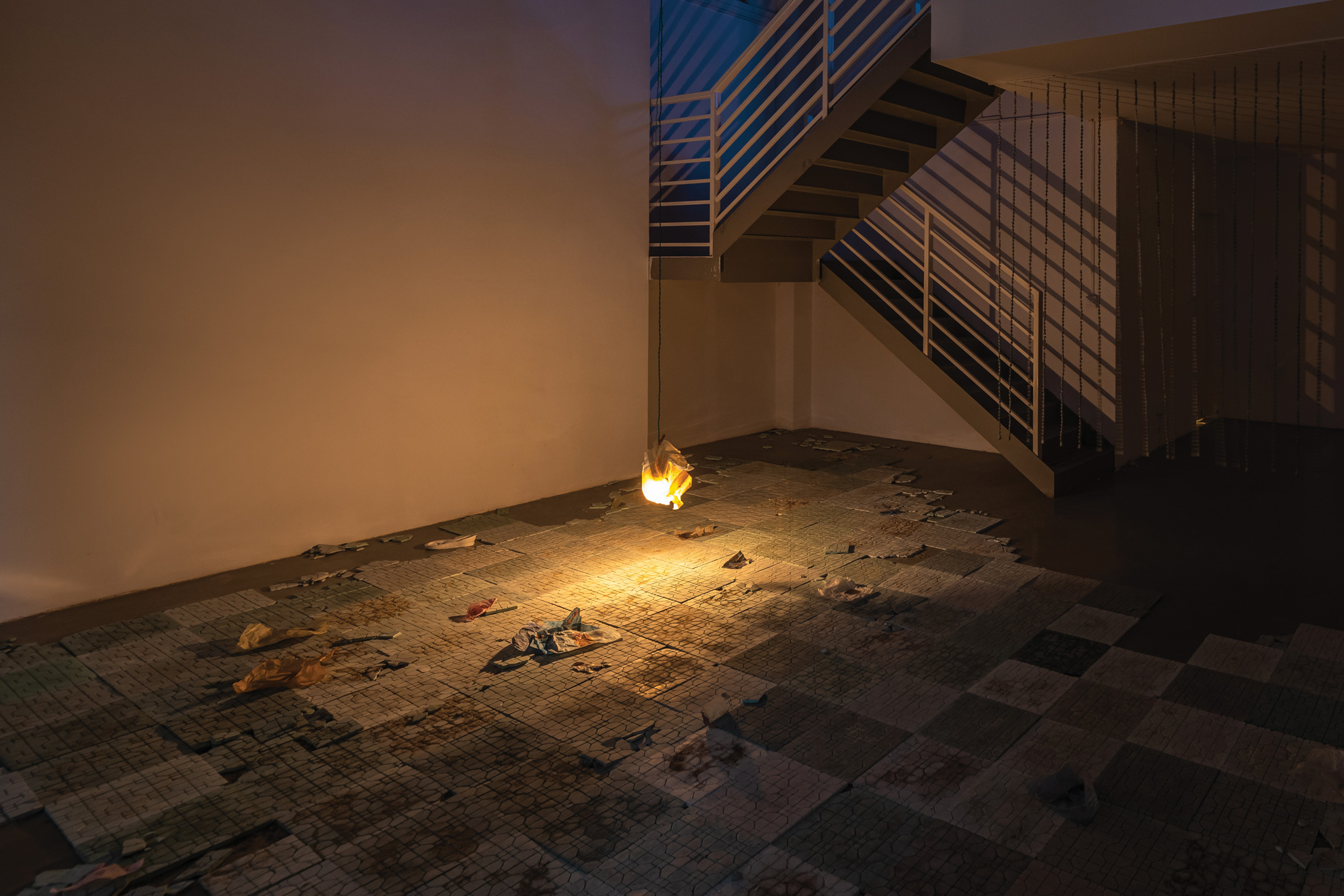 In 2022, the Point asks writers to examine modes of learning. Below, Liang Jianhua, artist and director of Guangzhou's nonprofit space HB Station, discusses current and alternative art-education models in China.
After the founding of the People's Republic of China in 1949, Chinese art schools adopted the Soviet education model, with majors divided into Chinese painting, oil painting, printmaking, sculpture, applied art, and theory. Since then, the organization of art academies has continued to be largely based on medium. Though the rise of the artists of the '85 New Wave movement, which introduced the term "experimental art," eventually prompted the establishment of the Experimental Art Committee within the Chinese Art Association in 2011 and sparked calls for reforms in art education, most schools have not ventured beyond the point of rhetorically denying the Soviet model. To adapt, some have simply added a department of experimental art. What should replace the existing system has been left up in the air. That the new direction of art education is unclear has paradoxically caused academies to disengage from the profound changes of the art scene.
This has been a long-standing issue for young artists in China. In the absence of collective discussion, teachers' personal judgments have become key in defining pedagogical directions. This leaves students to make their own assessments of curricula, which is not easy for young people who lack broader frames of reference.
Founded in 2012, Huangbian Station (HB Station) was born out of the sudden dismissal of the late artist Huang Xiaopeng after the launch of the experimental art program at the Guangzhou Academy of Fine Arts, where he had taught contemporary methods and media for eight years. Working with the Times Museum and Xu Tan—a teacher and veteran artist who was also fired from the Academy—he co-founded HB Station. Initially, HB Station mainly accepted young art graduates who were in the first five years of their career. Courses were held every weekend, and the two instructors would assign year-long study topics. The participants and staff then introduced the Art Project Lab, designed to provide useful feedback so practitioners could examine the issues in their work. Members would present their works in low-budget, miniature solo exhibitions before going through a cut-throat trial called "the harvest," where the instructors and other classmates would express their opinions without reservation. In those years, HB Station continued Huang's teaching philosophy, which is grounded in a responsiveness to contemporary conditions, while Xu threw out questions, providing topics for discussion, such as the artist's subject, social intervention through art, and so on.
In 2016, a new team comprising Feng Junhua, Li Xiaotian, Zhu Jianlin, and I took over HB Station and began rethinking alternative art education. While contemporary art attempts to formulate understandings of modern life in China, such knowledge is often blocked and homogenized under socio-political circumstances. The interactive relationship between art and social life then loses its foundation. There is no way for the public to understand the connection between art and social changes, which causes a huge gap between artists and the public in China. Instead of generating contemporary culture, art collapses into a marginalized field, relying largely on the market for relevance. For young artists to succeed within the existing system, they have to rise through galleries and museums, but in a collapsing scene, this route is narrow and competitive. Taking action against this situation is undoubtedly costly, as such attempts would be criticized as initiating art or social movements.
Confronting structural issues within the art world is a difficult task for HB Station, a modestly sized nonprofit. After gradually coming to recognize our own limitations, our members turned to reintroducing art to foundational understandings of contemporary life and educating ourselves accordingly. This method is not the first of its kind; ever since the 1990s, art practices in the Pearl River Delta region have focused on the human condition under urbanization. From this perspective, the professionalization of artists is no longer our priority. We began to focus on exploring and forming meanings in everyday life, and reviving art's strengths: to examine, critique, and offer new aspects of sensibility. Of course, it is not so much an answer as a test of our own awareness.
The new team has set up a biennial open call for creative or research proposals from curators, researchers, and artists, whom we call "research fellows." We launched an online magazine called Companion, to initiate the exchange of ideas between practitioners from different fields. This is accompanied by an offline event platform called Companion Workbench and a print publication project. In 2017, we tested a co-working model and established the decentralized platform Soeng Joeng Toi, which has then participated in the daily operation of HB Station as a co-governance unit. In 2019, we also opened a "reading room" to collect documents, books, and other materials under specific topics.
These initiatives focus on forming a low-cost, extensive collaborative network to achieve self-organized public exchange. Based on this network, both the co-working model and physical space are tested offline, and create a space to explore how to live and create in the present. We believe that in this process, we gain the opportunity to proactively face our environment, and to educate ourselves.