Dispatch: Shanghai
By Hutch Wilco
Full text also available in Chinese.
When I fled Shanghai on May 13, the city's most brutal lockdown to date was in full effect. Beginning on April 1—although, for many, the closure of their residential compounds began in early March—the two sides of the Huangpu River, Puxi and Pudong, became virtually inaccessible to one another. Public transport had been halted, and nearly every intersection fenced and patrolled by police. Getting to the airport was far from certain, flying out less so. The airport had become a tent city of refugees who had made it so far only to have their flights canceled. Daily testing had become the norm, as had the inability to order food or seek medical attention, as everything shuttered. The urgency was not evenly felt—wealthier districts received regular food parcels and support while poorer areas went without. For many, including myself, food deprivation became a very real issue.
A week after most citizens were allowed out of their compounds on June 1, museums and galleries remained closed. To reopen, they had to apply for a new venue code from the Ministry of Culture and Tourism. Even then, visitors require a negative PCR test within the last 72 hours to enter.
The financial implications of rent arrears, missed art fairs, and lost sales have been significant for galleries. As Vigy Jin, director of MadeIn Gallery pointed out, the cost goes beyond the two months that the gallery was shuttered. "MadeIn was to take part in four art fairs in May, but only one of them went as planned. First we had to withdraw last-minute from Frieze New York as it was simply impossible for the shipper to pick up artworks, complete custom clearance, or arrange air freight. Then in early May we got news that both Beijing Contemporary and Jingart were postponed." While MadeIn was able to participate in Art Basel Hong Kong, logistics remained challenging, forcing them to change their booth and pick up the extra expense of hiring remote staff.
Enrico Polato, director of Capsule Gallery, faced similar problems. "Some of the shows planned for this year will be postponed, local art fairs have been rescheduled, and works have been held at customs for months. We confirmed our participation in international art fairs last year but . . . we aren't able to travel and have to outsource professionals to represent the gallery." Forced to restrategize, he added that the gallery is "looking into further opportunities abroad, the expansion of the gallery's venues, and more collaborations with other institutions."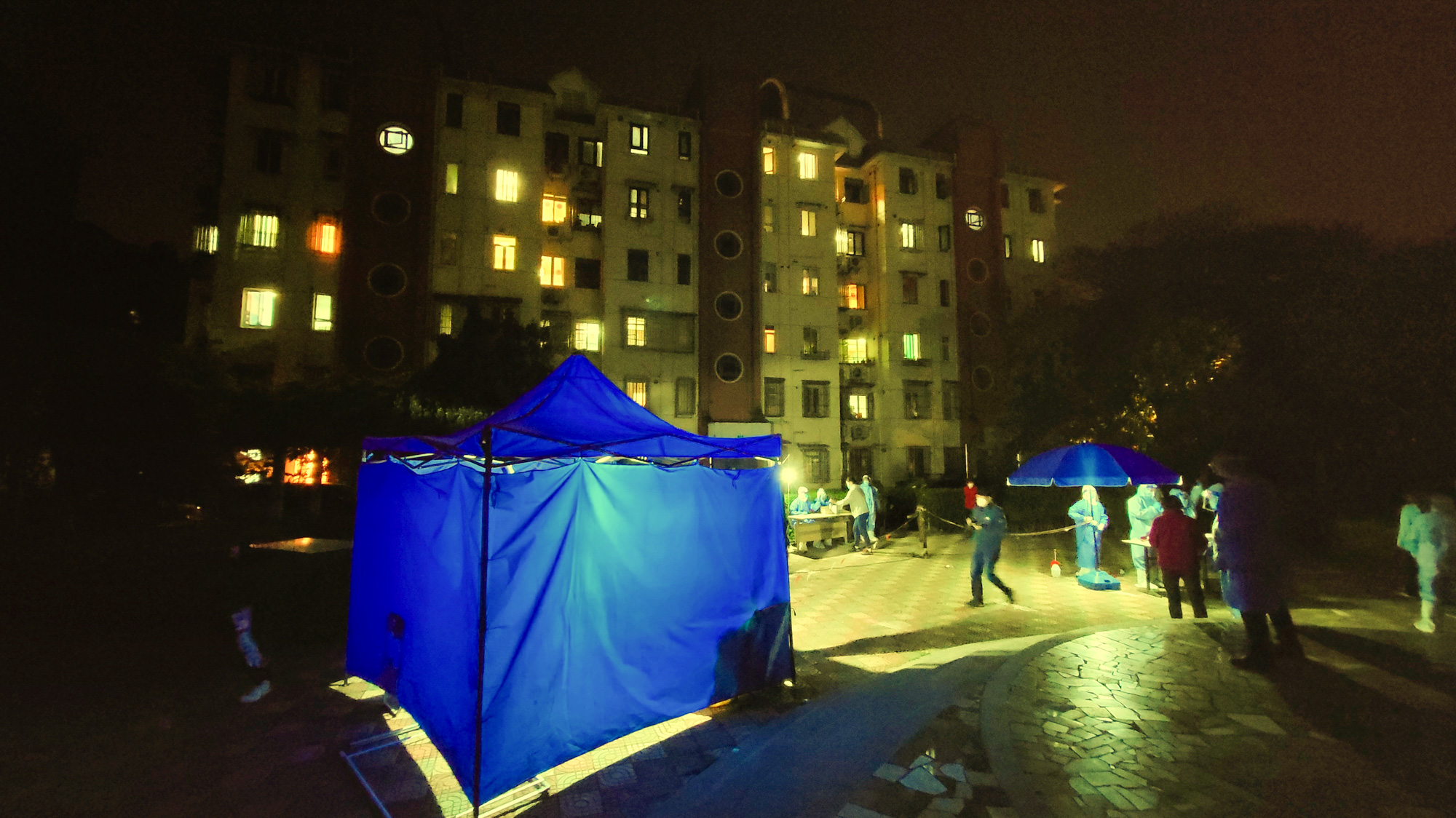 Looking to move abroad is a sentiment often echoed. That's Shanghai magazine published a survey in April that showed as many as 85 percent of expats in the city intend to leave China within a year. Raffaella Gallo, founder of ArtCaffè, a monthly Instagram-based art talk, left Shanghai during lockdown. China's zero-Covid policy played a significant role in her departure. "I foresee a series of lockdowns in the next months, as is happening already. The art scene will be affected by this tense mood. The local Chinese galleries probably won't suffer that much, but the international ones will. [Some might] relocate outside of China, while I doubt new ones will open in Shanghai in the next year. After what happened, who would take that risk?"
Many artists, too, face an uncertain future. Anthony Reed, a British-born photographer based in China for more than a decade, was forced to leave during lockdown when his business permit was inexplicably declined renewal. He is only one of many foreign arts workers leaving or planning to leave. The general perception among arts workers is that Shanghai is fundamentally changed. "We don't think the art world . . . will recuperate very soon from the lockdown, especially in terms of the emotional trauma. People may not even see or regard art the way they used to," Jin said.
The implications of this uncertainty have repercussions beyond Shanghai. At least one major international organization that I talked with, who prefer not to be named, have said that they have halted their plans to tour exhibitions into China because of the lockdown. "Overall, the trend we have witnessed in the last couple of years will just intensify," said Gallo. "The art scene in Shanghai will be more and more a local one . . . China is closing up at a fast, irreversible pace."
It's hard to imagine now that only in November 2021, I wrote for this magazine an article that spoke in glowing terms about the rise of independent art spaces in Shanghai, and the city's art scene generally. It seems that in a matter of months all those gains have been reversed, leaving it impossible for many to see a return to what now feels like a golden age.