Art and its Worlds: Exhibitions, Institutions and Art Becoming Public
By HG Masters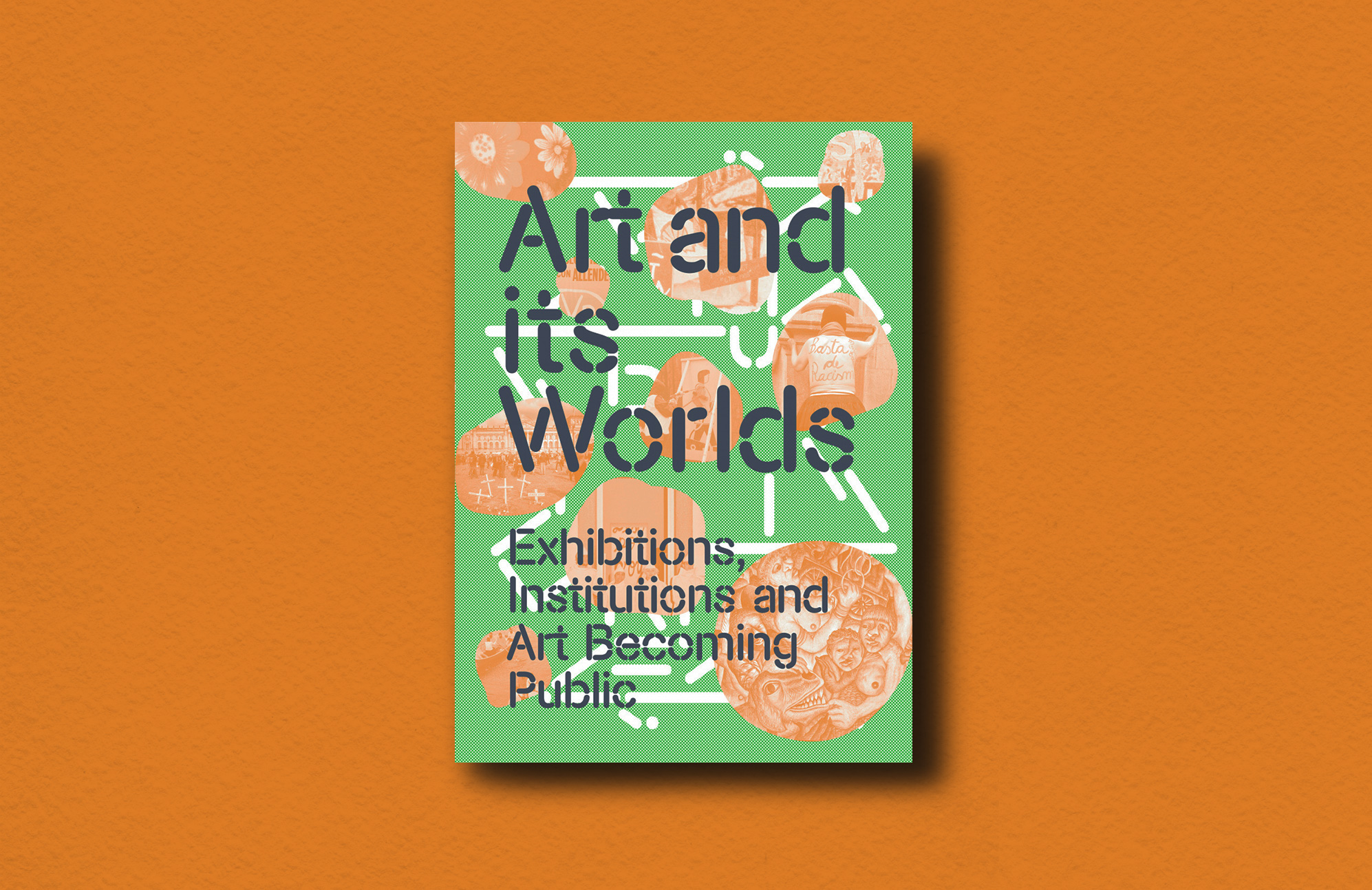 Art and its Worlds: Exhibitions, Institutions and Art Becoming Public
Edited by Bo Choy, Charles Esche, David Morris, and Lucy Steeds
Published by Afterall, with Asia Art Archive; the Center for Curatorial Studies, Bard College; and the Faculty of Fine, Applied, and Performing Arts, University of Gothenburg, 2021
What has really been significant in the last three decades of art-making, exhibition-staging, and institution formation? We know what we can readily see of contemporary art: its global proliferation through commercial channels; its specularization in new massive museums, auction records, and art fairs; and forms of celebrity akin to other cultural industries. Yet, all the while, adjacent to—and also far away from—mainstream neoliberal culture, artists have continued to struggle against the currents of modernity and coloniality as globalization swept the earth.
The 12th book in the Afterall series of "Exhibition Histories" published since 2010, Art and its Worlds is a reconsideration of the initiative's own premises and instead proposes "an optimistic position from which to listen to other knowledges and coexist with different traditions of 'art,' understood as a pluriversal, non-linear experience." A hefty 432-page anthology of more than 30 essays, many of which were originally published in the Afterall journal, Art and its Worlds seeks to reframe "dominant categories and cartographies" as we reach what editors Charles Esche, David Morris, and Lucy Steeds call "the ultimate cul-de-sac of global contemporary art."
In assembling cartographic, temporal, and ontological challenges to the art field's new orthodoxies, Art and its Worlds presents essays in a multitude of forms: from academic historiographies such as Miguel A. López's "How Do We Know What Latin American Conceptualism Looks Like?" to editorial platform Chimurenga's diagrams mapping cultural, political, and military infrastructure in Africa; and artist Brook Andrew's and art historian Anthony Gardner's hand-annotated dialogue about "NIRIN," the First Nations-focused 2020 Biennale of Sydney, curated by Andrew. The book's first section, "Making Art Global?" also critically revisits global-expanding projects, as in Francesca Recchia's article "Aftermaths?: dOCUMENTA (13) in Kabul," which pits the European mega-exhibition against the daily struggles of Afghan artists, and a photographic essay of Hou Hanru's and Hans Ulrich Obrist's "Cities on the Move" (1997–2000) touring project about urban development in Asia.
The stability of concepts such as the artist, curator, and institution are questioned throughout. The second section, "Artist/Curator/Other?" features essays looking at artists' and collectives' interventions into the exhibition form, including series co-editor Bo Choy's reflections on the Womanifesto workshops held in northeastern Thailand in 2001 and 2008, and John Tain's essay on Object-act-ivities, a 1989 interdisciplinary project in Hong Kong, following June Fourth, of surrealist installations and ad hoc actions with artists, performers, musicians, and dancers. The third chapter, "Institutional Histories?" presents meta-critical reflections on topics such as "Who Needs 'Exhibition Studies'?" by Yaiza Hernández Velázquez, a reflection on the Vivan ExCon festival in the Visayas Islands of the Philippines by Võ Hồng Chu'o'ng-Đài and an illustrated timeline, "What was Chobi Mela and what happens next?" by Naeem Mohaiemen about Asia's first photography biennial in Bangladesh. The many origins of contemporary art charted in this volume are also accompanied by various end points in our unfolding present, from whose grounds new maps, temporalities, terminologies, and histories are emerging.