The NYU Abu Dhabi Art Gallery Launches Events for Exhibitions Archives Release, 2014–2020
By ArtAsiaPacific
* This is a sponsored post.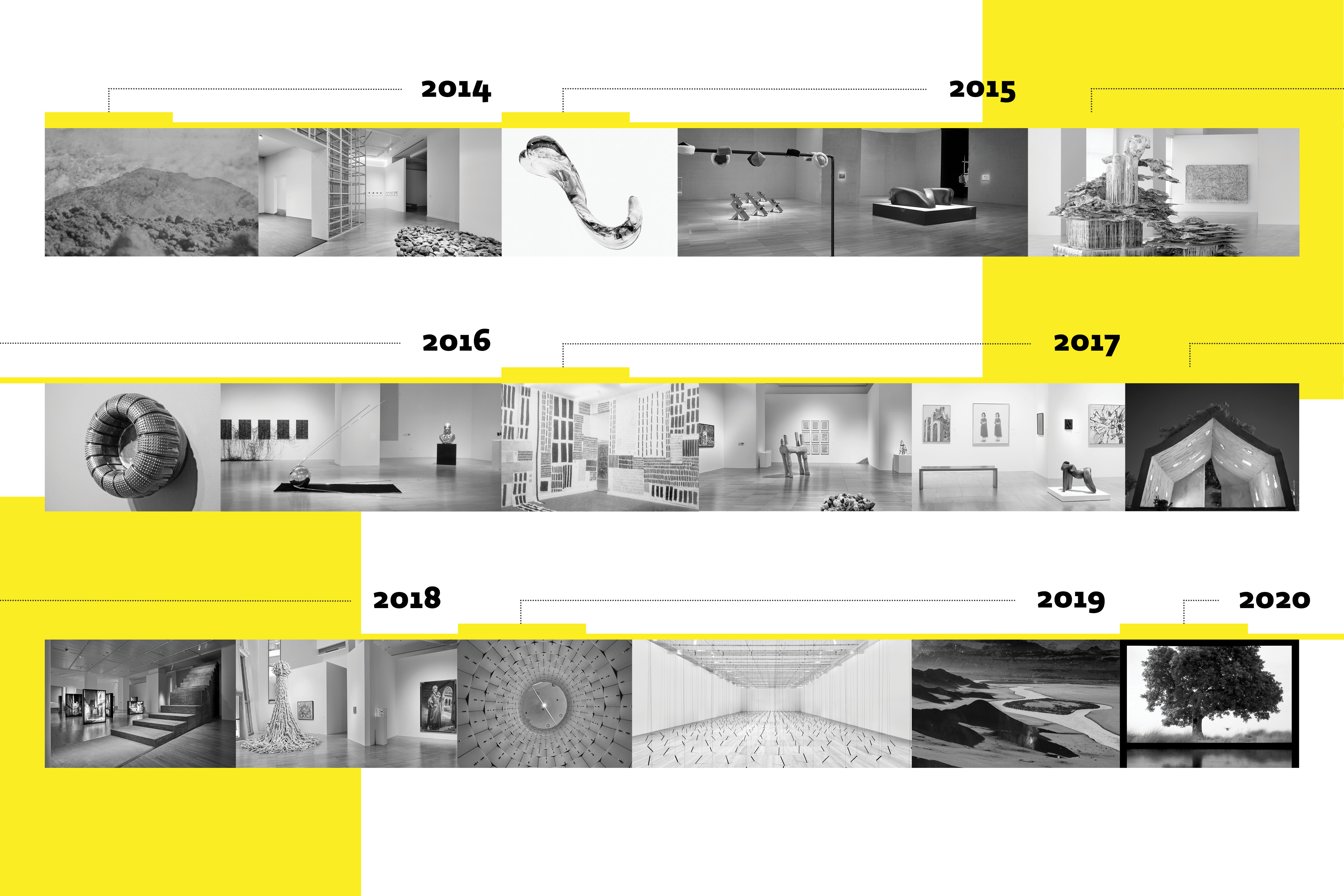 With physical distancing measures still broadly in effect, The NYU Abu Dhabi (NYUAD) Art Gallery has activated virtual reunions with artists, curators, and collaborators from the last six years of exhibitions. The series will eventually lead to the launch of a six-year anniversary publication, one that will act as a retrospective of The Art Gallery's journey since its inception.
Each reunion will coincide with the launch of that exhibition's archive online. Over the course of the summer, ten reunion events will coincide with ten online archives, encouraging audiences to explore past exhibitions, and connect anew with the artists and curators today. The archives will include excerpts from original book publications, online versions of the Youth Guides (illustrated by UAE-based artists), artist and curator interviews, installation views, videos, brochures, audio guides, and never-before-seen material from behind the scenes.
Each reunion takes a different form. Past ones include a conversation between the curator and artists of the exhibition "Speculative Landscapes" (2019), and a live performance by the artist Zimoun.  
The series "TRACE: Archives and Reunions" continues with the exhibition "Permanent Temporariness," which was on view at The NYUAD Art Gallery from February to June 2018. The exhibition's archive will be available online on Tuesday, July 7. This exhibition presented the first institutional retrospective of the artists and architects Sandi Hilal and Alessandro Petti. 
Throughout their work, the duo explores the state of "refugeeness," a condition meant to be temporary, but that has become permanent for many populations. Their project departed from the traditional reduction of refugees to victims and instead employs a wider interrogation of the present condition of impermanence and displacement affecting a vast number of people living as guests in host countries. Their artwork lies between conceptual speculation and artistic practice. It is based on spatial interventions in art, architecture, discourse, research, and communal learning, often operating outside the typical art exhibition venue format. Co-curated by Bana Kattan and renowned Arab art historian and NYUAD faculty Salwa Mikdadi, the exhibition traveled to the Van Abbemuseum in Eindhoven.
Visit the Archives and find out more about the reunions here.