My Office Playlist: Hello (여보세요)
By ben chan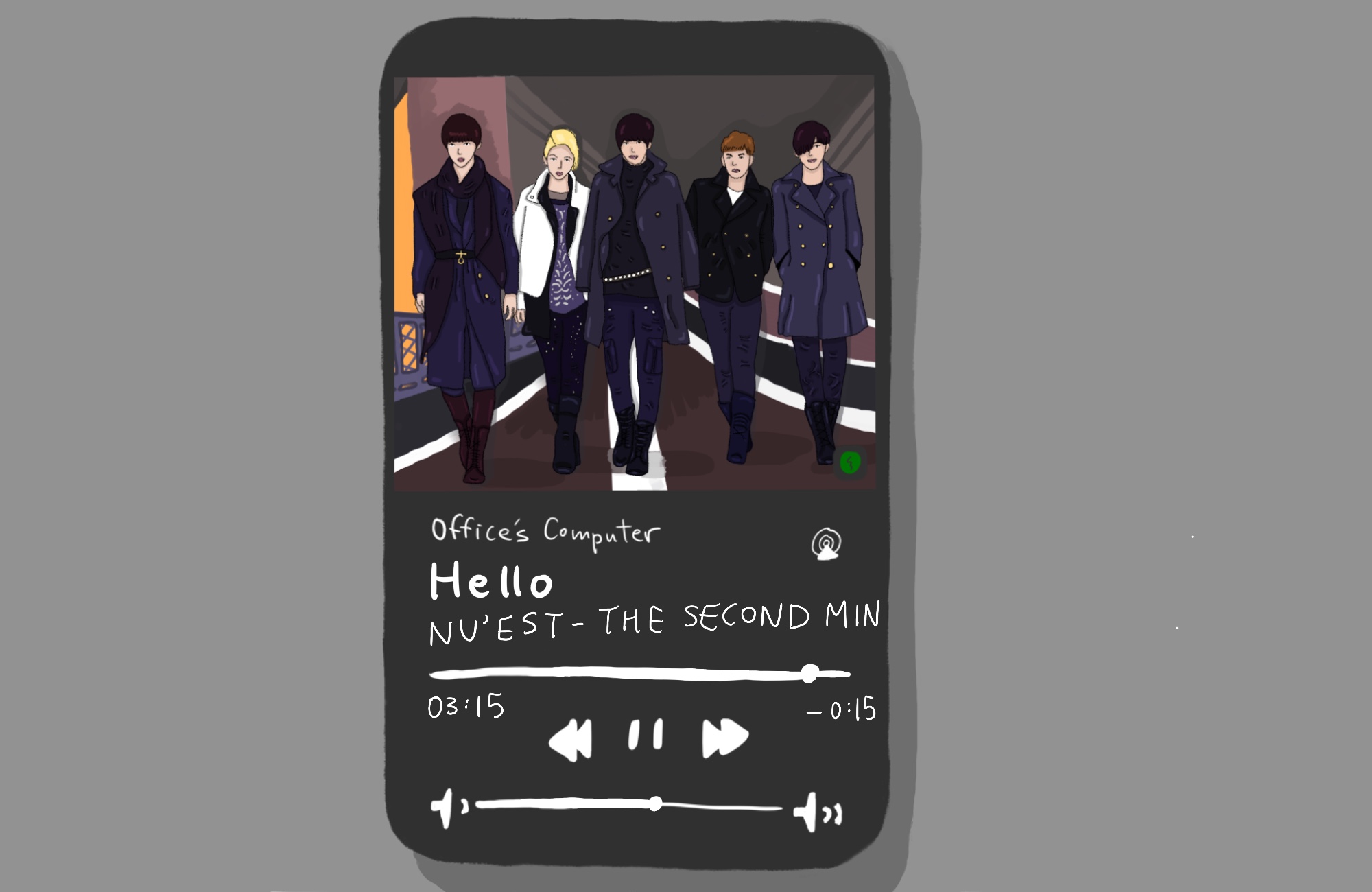 Track #3: Hello (여보세요) by NU'EST
Since the beginning of the pandemic, many musicians have been forced to cancel or postpone their tours and overseas events. My favourite K-pop idol group NU'EST is no exception, but I was looking forward to meeting them once the restrictions are lifted.
However, on the 10th anniversary of their debut, they officially announced their disbandment and released their last album. The idea of financially supporting them once excited me, but now, playing their old songs on loop has become the only way to keep the band alive in my memories.
Curated by an ArtAsiaPacific designer, "My Office Playlist" is a showcase of music that illustrates a spectrum of moods at the office and during commuting hours.