Favorites from Booked: 2023
By The Editors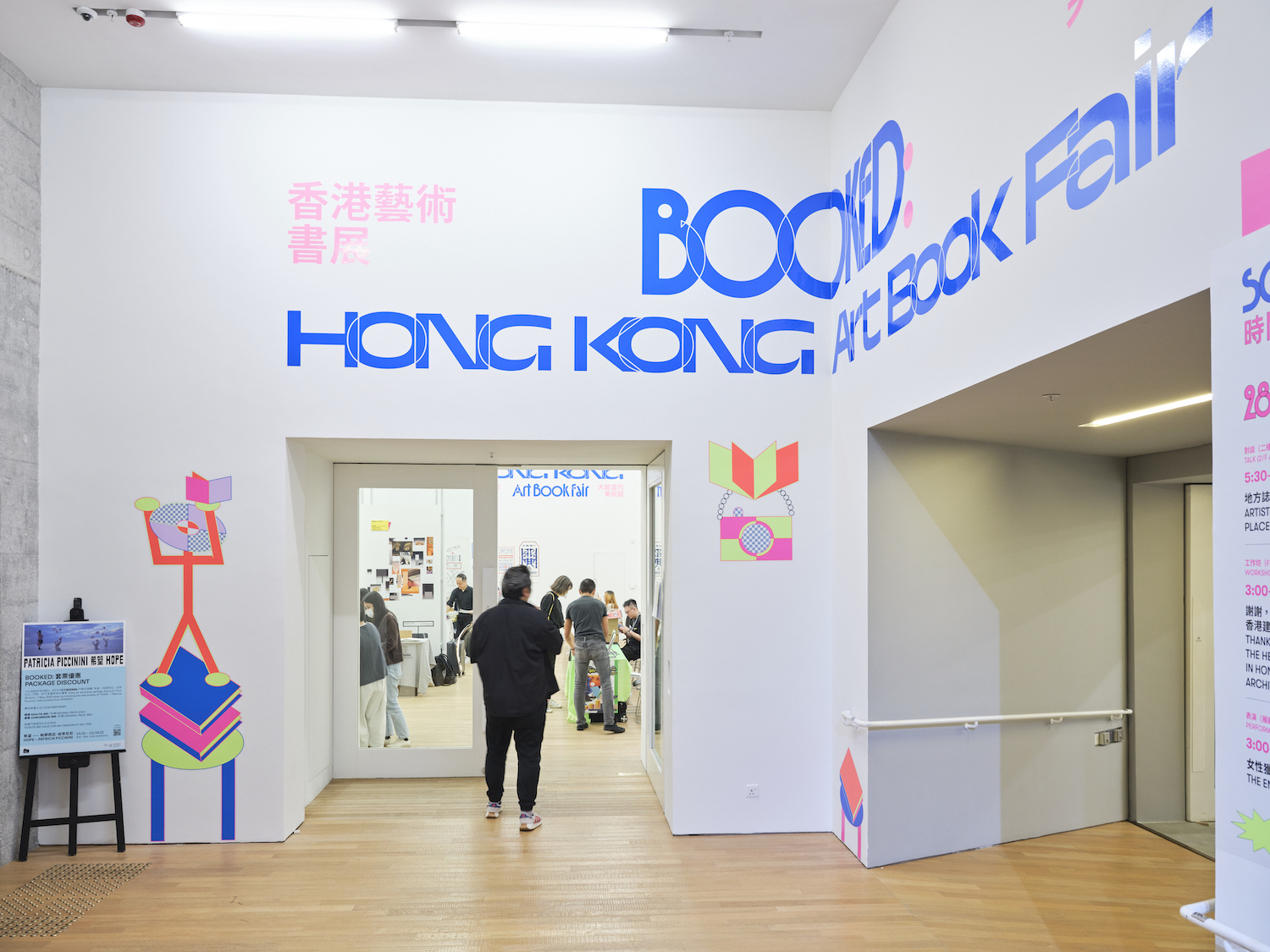 BOOKED: Hong Kong Art Book Fair 2023, held annually at Tai Kwun Contemporary, returned this year from April 28 to May 1. The fair presented over 80 artists, collectives, and publishers from Hong Kong and abroad—the first in-person international exhibitors since 2020—displaying a variety of printed matter from books to postcards to zines. Here are our editors' picks from BOOKED.
Display Distribute featured a mountain of books, some neatly stacked, others grabbed at and re-piled haphazardly. Investigating the stall was a treasure hunt, and one I came across was Black in Asia, by spillstories. The anthology featured 22 authors, all African or African American expatriates to various cities across Asia. The short stories of fitting in, racism, identity, and friendship were accompanied by a portrait of the author.
Also notable were the photography and art books by Case Publishing and shashasha, who shared a booth this year. Photographs of Tokyo and Hong Kong's urban setting were particularly impressive, as were the beautiful collotypes by Ueda Shoji in Sand Dune.
Another urban series caught my eye. Hong Kong street photographer Chan Wai Kwong's Fantastic Central (2021) featured images of Hong Kongers from all walks of life. A separate book featured photos of a recognizable unhoused woman, who makes her home on the streets of Central, was also up for grabs. GRACE JEFFERD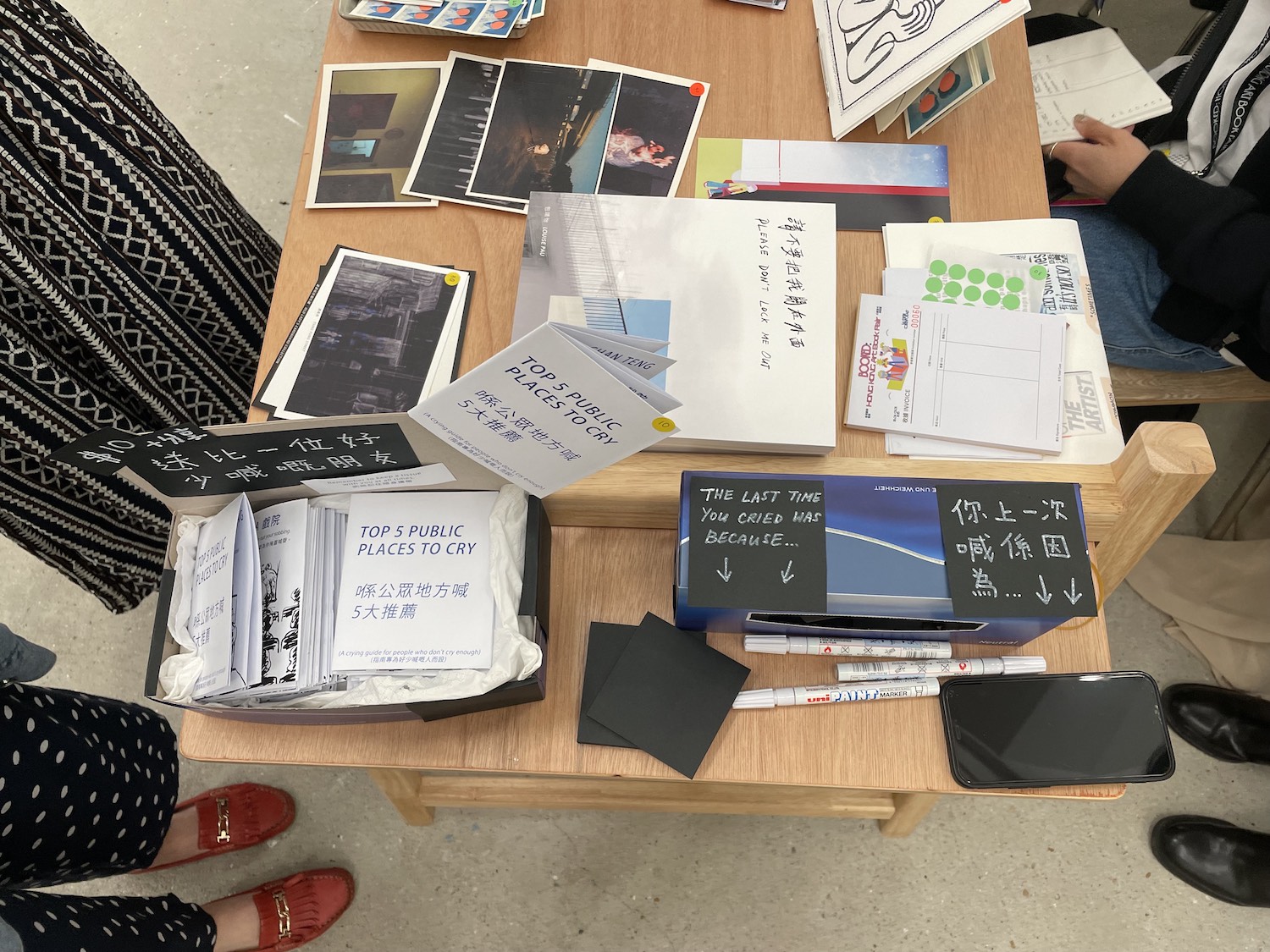 As tiring as it is to recycle this sentiment, this year's edition of BOOKED was the first one since the pandemic restrictions in Hong Kong were lifted. It was no surprise then to see the fair teeming with visitors. Amongst the flurry of local and international exhibitors, a few printed matter stood out to me.
At Lou/Cehryl/Christy, a local exhibitor, a palm-sized zine titled Top 5 Places to Cry by Lou Pau caught my eye. As the title suggests, the publication is a short guide on the best places in the city to shed tears in public. Next to the zine was a repurposed tissue box with a note prompting visitors to share the last time they cried.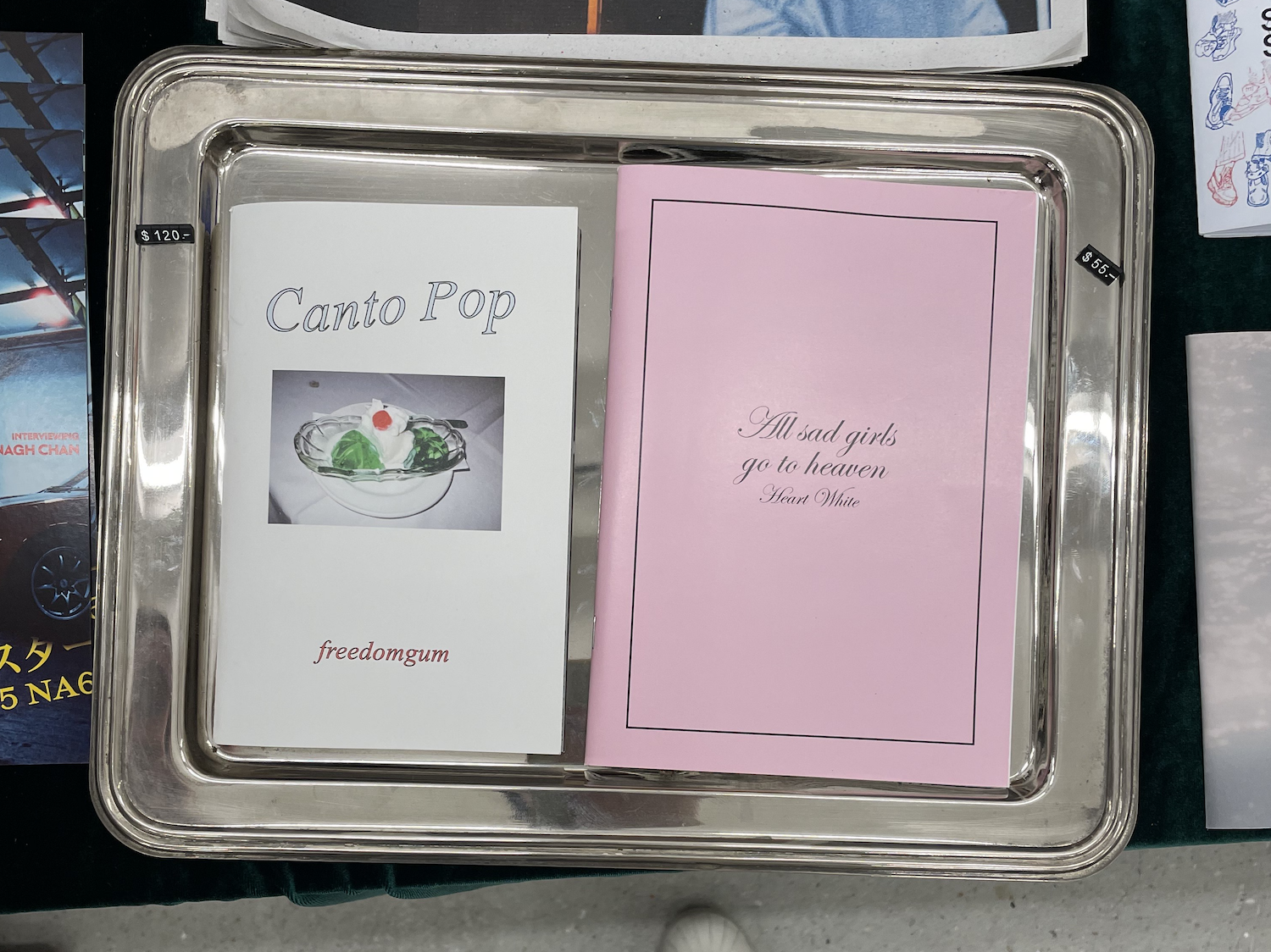 Elsewhere, Hong Kong-based ZAAZAAA Collective featured a selection from both Hong Kong-based and international creators. All Sad Girls Go to Heaven (2022), a photo book by Heart White, featured coquette-core photos in the vein of The Virgin Suicides (1999). Local risograph print publisher dotdotdot had a table featuring their colorful animal prints, a visual staple in stores around the city. TIFFANY LUK
Grace Jefferd is ArtAsiaPacific's assistant editor; Tiffany Luk is associate editor.
Subscribe to ArtAsiaPacific's free weekly newsletter with all the latest news, reviews, and perspectives, directly to your inbox each Monday.