Echo Chambers: Demonic Images
By Opal Kiyoko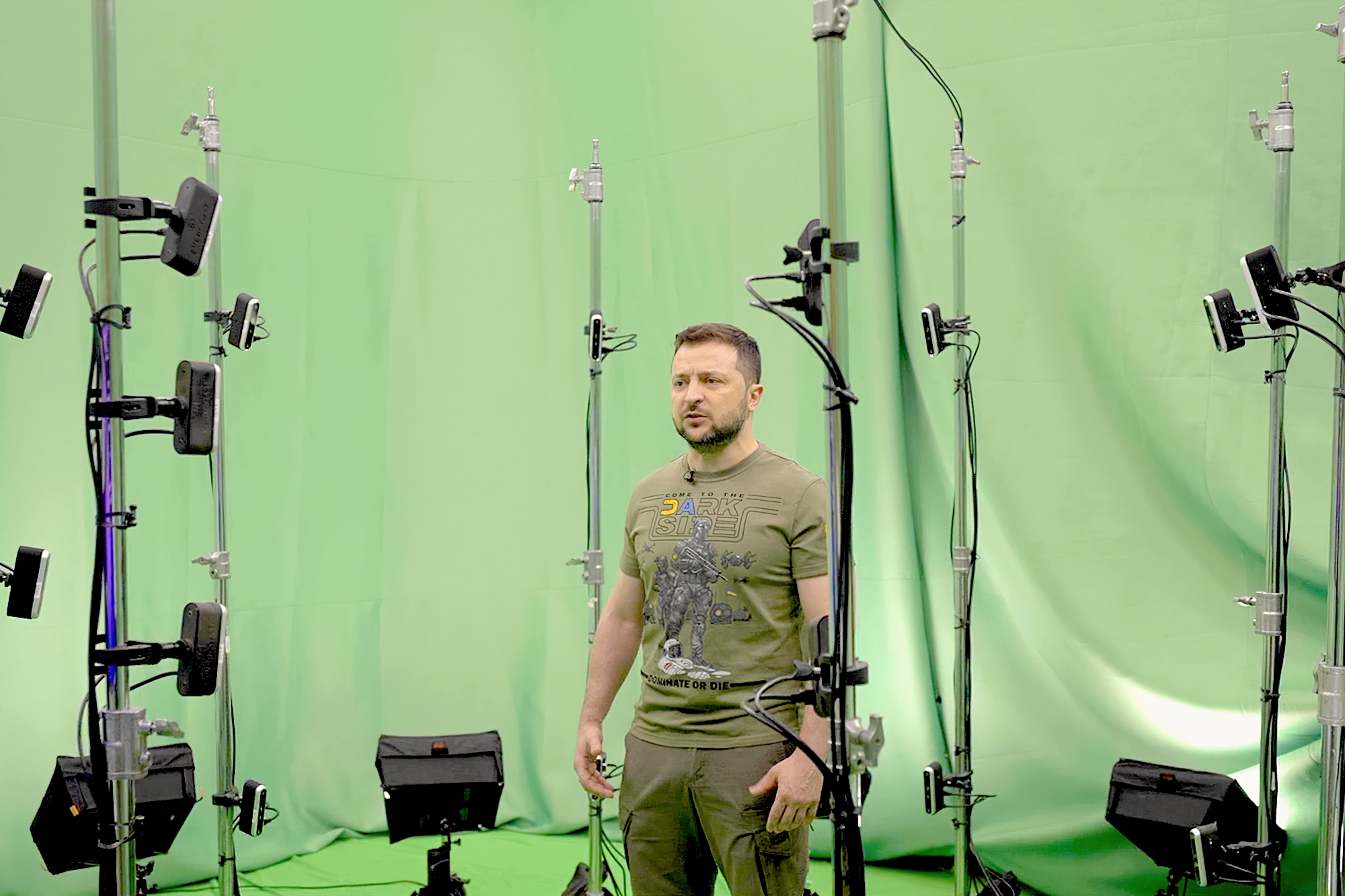 Established by the United States Department of Defense to meet the needs of military command, the first packet-switching network emerged in 1969, which was then civilianized online. Today, up to three billion images are shared online daily, and the pandemic of bad references and video essays on philosopher Jean Baudrillard's Simulacra and Simulation (1981) shows no signs of stopping. As we are hit with a new wave of symbolic events and phygital art, many are abandoning and replacing cultural theories with prayers to survive a world of imageries—"please make it stop."
Exploring the construction of contemporary reality, Tai Kwun Contemporary's exhibition "Double Vision" showcased 5000 Feet is the Best (2011) by Omer Fast. The cinematic work intercuts a reenactment of the artist's interview with an ex-Predator drone pilot and footages of fictional Las Vegas crime stories. The title refers to the optimum height at which drones can target civilians and militants on the ground, and the work fuses truth and fiction with its vertiginous aerial photography. The sinister origin of such technical capacity is marked by Baudrillard's series of essays The Gulf War Did Not Take Place (1991), in which he argues that the televised war is a fabrication to mask a one-sided US invasion. The Gulf War is among the first to be mediated by drone monitors and televised by a 24-hour live feed, turning the act of killing into pixel orientations.
Today, the digitization of life and death has only accelerated. The essay has re-emerged during the Russia-Ukraine war, which, to many of us, remains a conflict mediated by virtual representations and their devirtualization back into reality. Last week, President Volodymyr Zelenskyy appeared as a hologram at Europe's technology conferences and on a free AR website, urging global elites to rebuild Ukraine. Making Star Wars references, his plan includes virtual currencies, a digital land list, and AI-assisted governance—I couldn't figure why his 3D model wore a t-shirt with the inscription "Go to the dark side." Existing as light-emitting diodes, it seems that we must think of our reality in binary terms.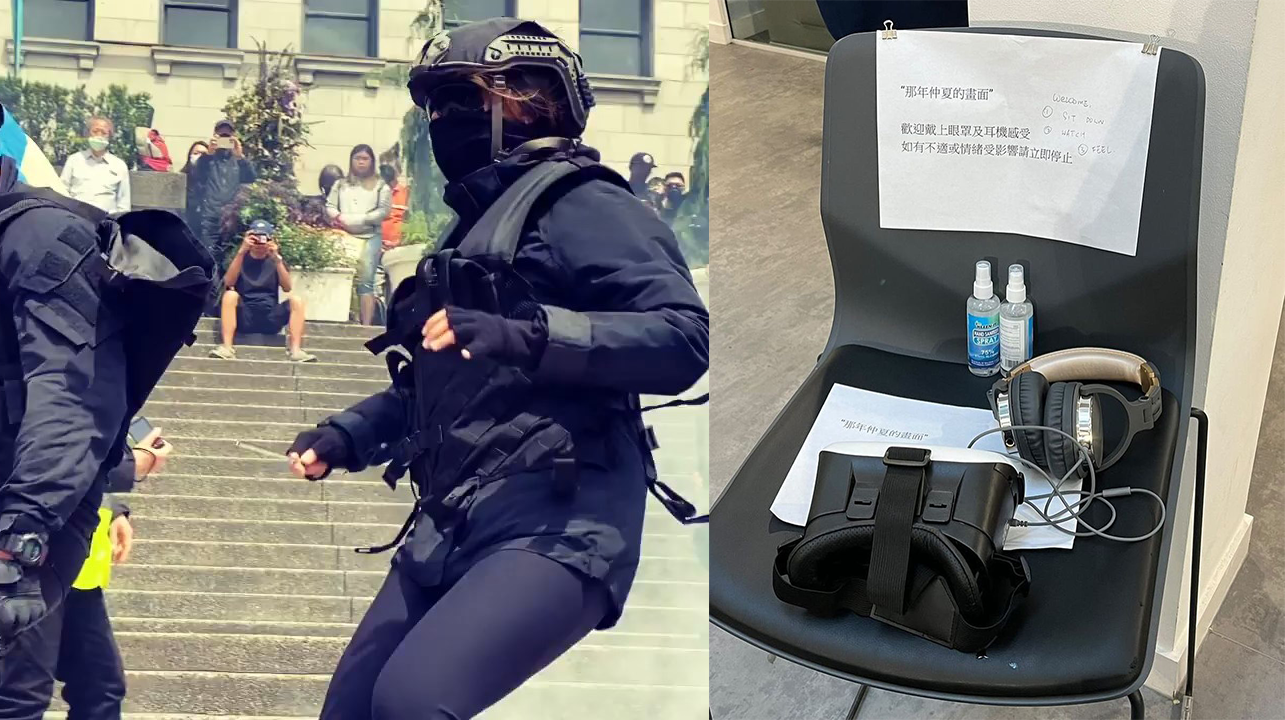 During the third anniversary of the June 12 Hong Kong protests, members of the Vancouver Activists of Hong Kong (VAHK) held a mock demonstration outside of the Vancouver Art Gallery, while another group, Repower HKers, organized a Hong Kong fair in London for the occasion, offering a VR experience of "The Images of a Summer Past." Such symbolic ceremonies are hated by most local Hong Kongers, as some described these events as carnivals selling "blood-soaked mantou" (taking advantage of others' misfortune). It seems that most people are getting tired of anything performative and simulated. Perhaps it is time to start looking at art in moral terms again, and condemn image technologies that are ontologically evil.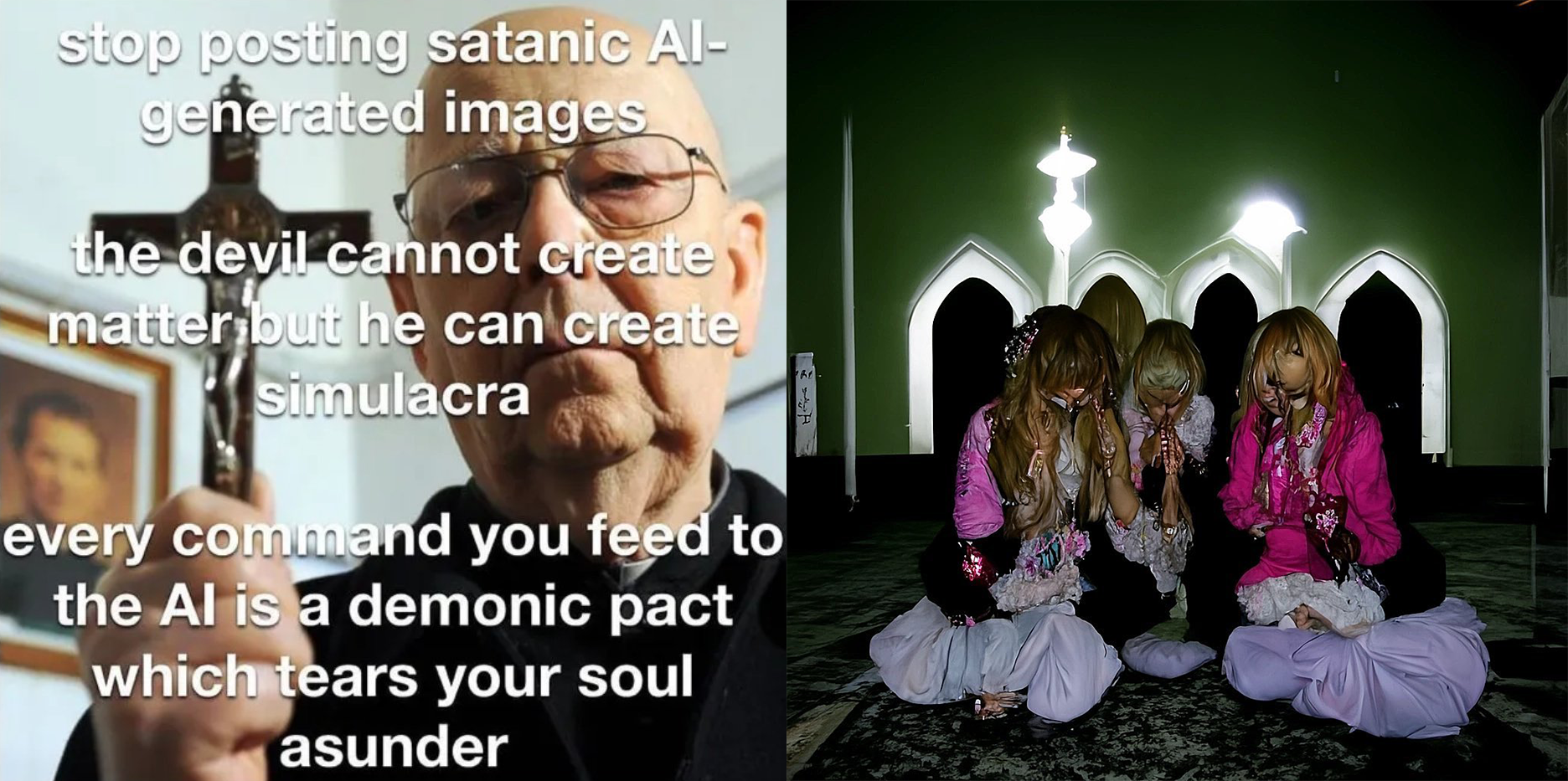 The past month saw DALL·E and its variants spreading over the internet. The artificial-intelligence programs that create images from texts are so rampant that some Discord servers have to open quarantine rooms for DALL·E photo-dumping. In an essay, artist duo Holly Herndon and Mathew Dryhurst compare the technology to the democratization of photography, and insist that the ease of creating art does not cheapen the pursuit of artistic meaning. "Great Art, like [those created by] AI, is very often what hasn't been explored yet"—we just have to try harder.
Still, many fear that the abundance of simulacra would only gratify our basest urges for novelty. Indeed, AIs trained on 4chan or ArtForum seem to only replicate the worst writings in human history, ones that often provide no insight or redemption. As the realistic and perfect outputs of neural networks take over the world, perhaps we are approaching what Baudrillard called the evil demon of absolute reality—"in its banality, in its veracity, in its starkness, in its tedium, and at the same time in its pretentiousness."
On postmodernism, a musician once told me that salvation won't come until things gets so bad that the world is filled with boredom. Should we rely on such mystical hope to help us through, or should we accept the wearisome images, the way we learn to love the wrinkles around our eyes?
Curated by an ArtAsiaPacific editor, "Echo Chambers" is a biweekly blog that aggregates links and visual contents from the virtual realm.