Book Blog: The Book of Guilty Pleasures
By Jonathan Greenblatt
The Book of Guilty Pleasures stems from a listening party project organized by the artist Song-Ming Ang. For the original staging of Guilty Pleasures—commissioned by the Singapore Fringe Festival and presented at the Singapore Art Museum in 2007—Ang invited each member of the audience to confess their guilty aural pleasure. The guests' reasoning for enjoyment and embarrassment was then followed by full disclosures of the shameful sonic evidence.
Expanding the project into book form, Ang and co-editor Kim Cascone have archived the guilty pleasures of 100 different artists, curators, musicians and writers. Though we reluctantly wish for a complimentary mix-tape, The Book of Guilty Pleasures offers a well paced and engaging documentation of the things artists listen to when nobody else is in the room.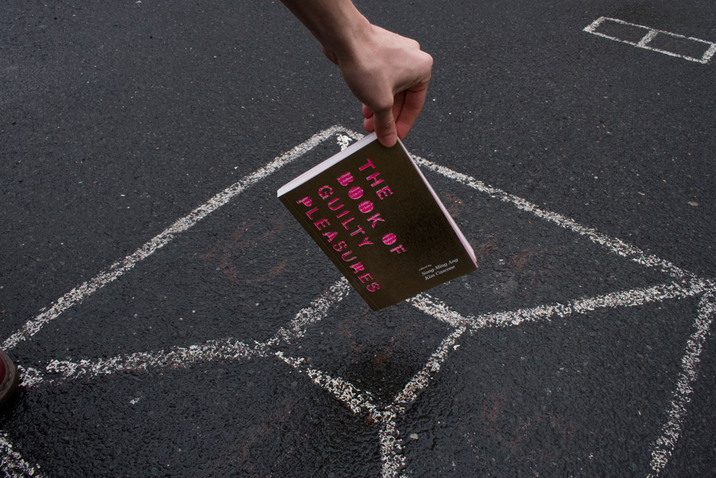 We are fairly certain that the book designers, Soda Design, have a few guilty pleasures of their own. How about a metallic gold, gatefold cover with die cut title for starters!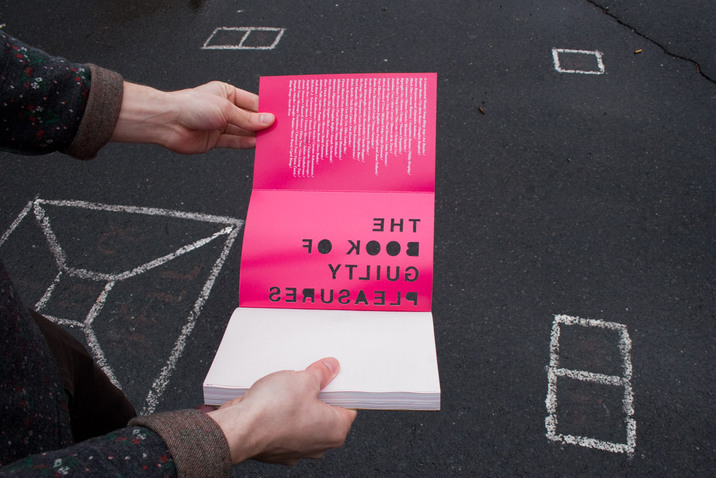 Pleasure wins. Forget the guilt and enjoy the magenta combined with mirrored and perpendicular title orientation.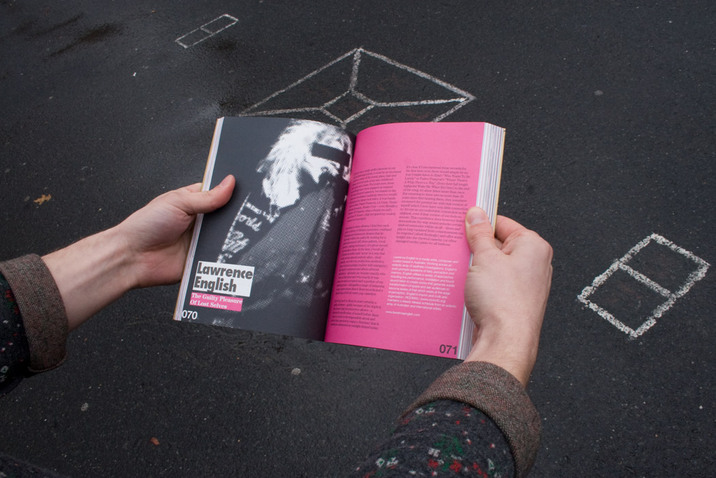 Your eyes won't get bored as you read through the 208 page book, because Soda Design has set up a system with plenty of play. Typography, image treatment and page color all undergo continual permutations.
Playfulness granted, the system holds together without much effort. For example, the contributors' explanation text is black or white, while the short bio text is magenta or white. Along with the chunky page numbers, these typographic consistencies provide a solid anchor.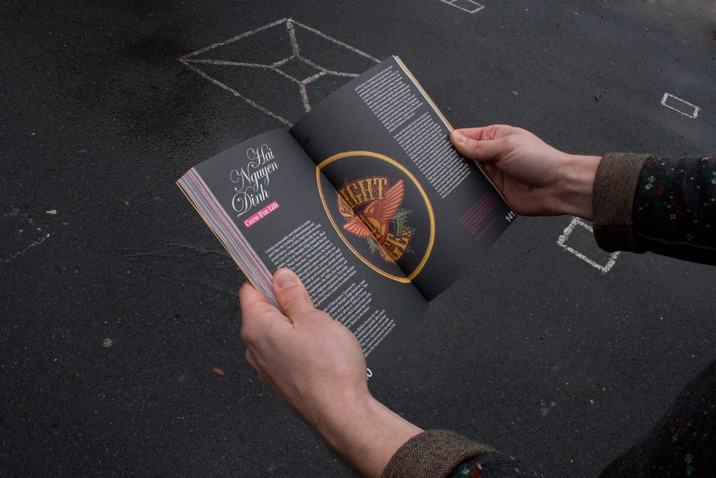 Three spreads in we now see that three different typefaces are being used for the large artists name. Guilty pleasure? In any case, they are all sweet.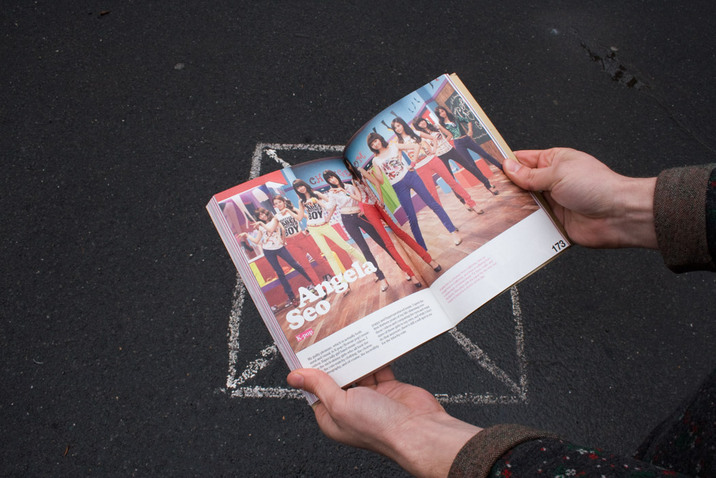 K pop! See why we were hoping for a supplementary mixtape? Youtube to the rescue.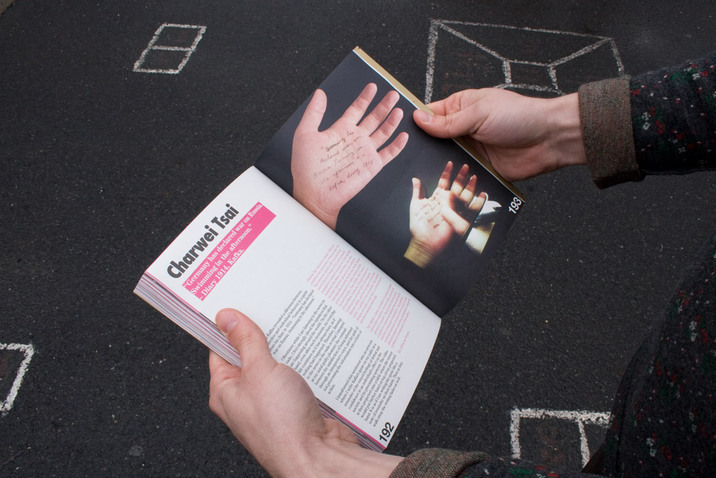 Hands holding book holding hands. I suppose we are all prone to a few guilty pleasures.
Available for online purchase over at Ang's website.
Soda Design is a graphic design studio based in Tokyo, where they are safe from the recent earthquake.
Book Blog is a weekly showcase of book design from ArtAsiaPacific's areas of coverage. Created by our Designer, Jonathan Greenblatt.