Book Blog: Liu Xiaodong
By Jonathan Greenblatt
For this week's edition of Book Blog we turned to the shelves of AAP's archives. Standing out from the tightly packed spines of countless catalogs and books was the packaging for Qinghai-Tibet Plateau & Beijing Girls, which documents Liu Xiaodong's paintings exhibited under the same title at New York's Mary Boone Gallery in 2008. Coming in a finely meshed plastic bag, tied together with a colorfully braided rope, the object was clearly inviting us to unbridle the contents rolled and folded within.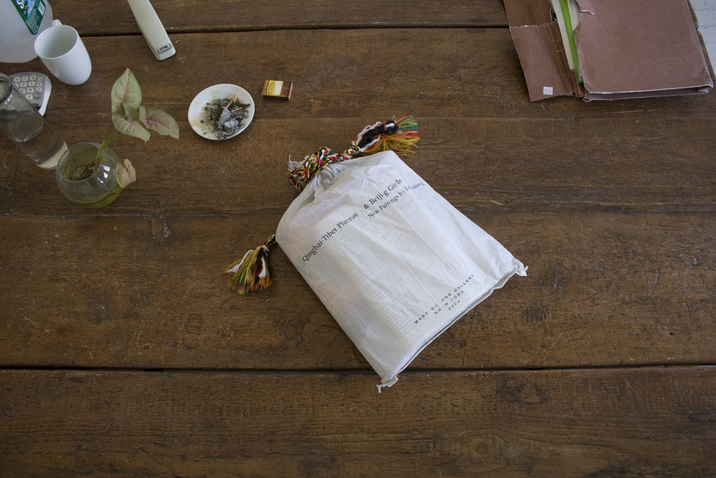 Commonplace to Western China, the packaging materials reflect the roughness and elegance of the landscape in which Liu's paintings are set. The ever so slight transparency of the plastic is tantalizing.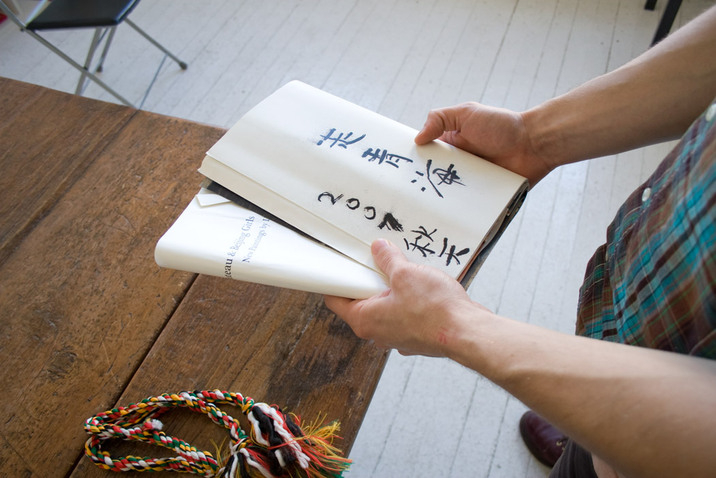 In the right hand we have a folded book that documents Liu's paintings and their production process, which takes place in Qinghai. In the left hand we have a folded book, written in English text, about the artist and his work.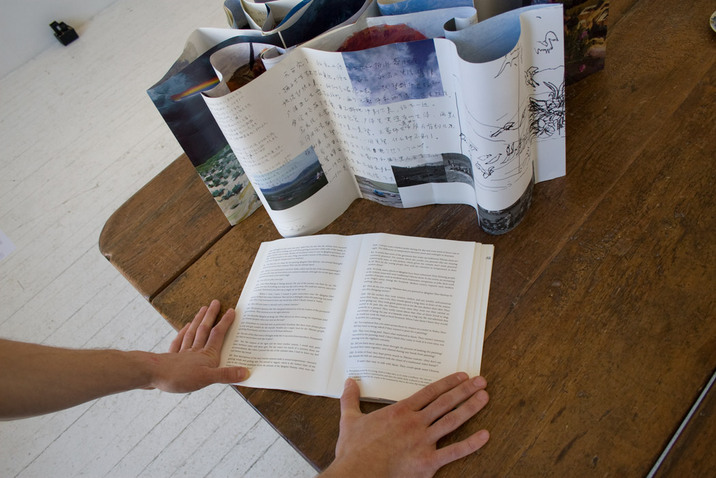 See how the books unravel? We're not certain if we folded the book properly after our last look, but it's fairly safe to say that the format—one long scrolling and folding page—is a touch unwieldy. Not frustrating in the least, though. The paper stock is perfect for getting messy and then rolling back up according to its own memory.
On this side of the scroll, Liu's journey to Qinghai is documented with a sprawling mix of photographs and journal entries. The dynamic and loose layout lures you into the linear progression, but also encourages you to skim back and forth depending on what catches the eye.
This side of the scroll simply offers a scaled-down version of Liu's horizontal canvas.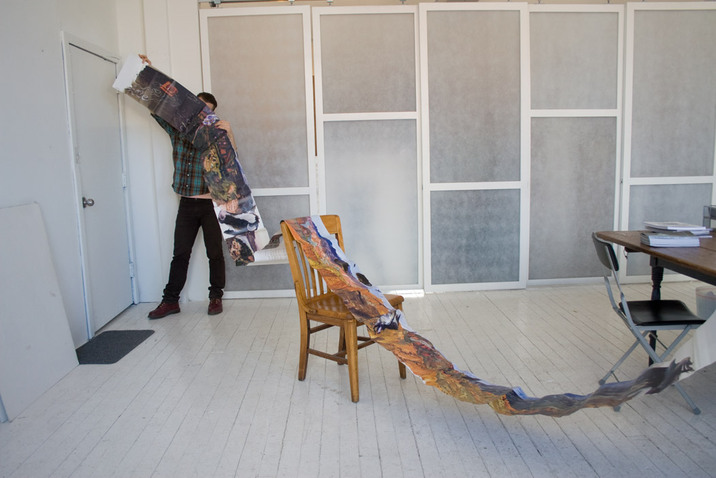 It is a very long book!
With offices in Guangzhou and Beijing, WX Design, the design firm responsible for this bold book object, has an array of other interesting projects. Check out their playful and intelligent website.
Book Blog is a weekly showcase of book design from ArtAsiaPacific's areas of coverage. Created by our designer, Jonathan Greenblatt.