A CATegorical Success: Feline Fine Art at the Affordable Art Fair
By Grace Jefferd
The Affordable Art Fair (May 18–21) celebrated its tenth anniversary this past weekend in Hong Kong's Convention and Exhibition Centre. Featuring 93 galleries from 15 countries and works from almost 300 artists, the Affordable Art Fair was brimming with local and international visitors trying to snatch up works from emerging artists. Artworks ranged from HKD 1,000 to 100,000 (USD 125–12,800) and the fair featured a specifically curated section by director Regina Zhang. But what caught my eye the most were the felines featured across many of the gallery's booths.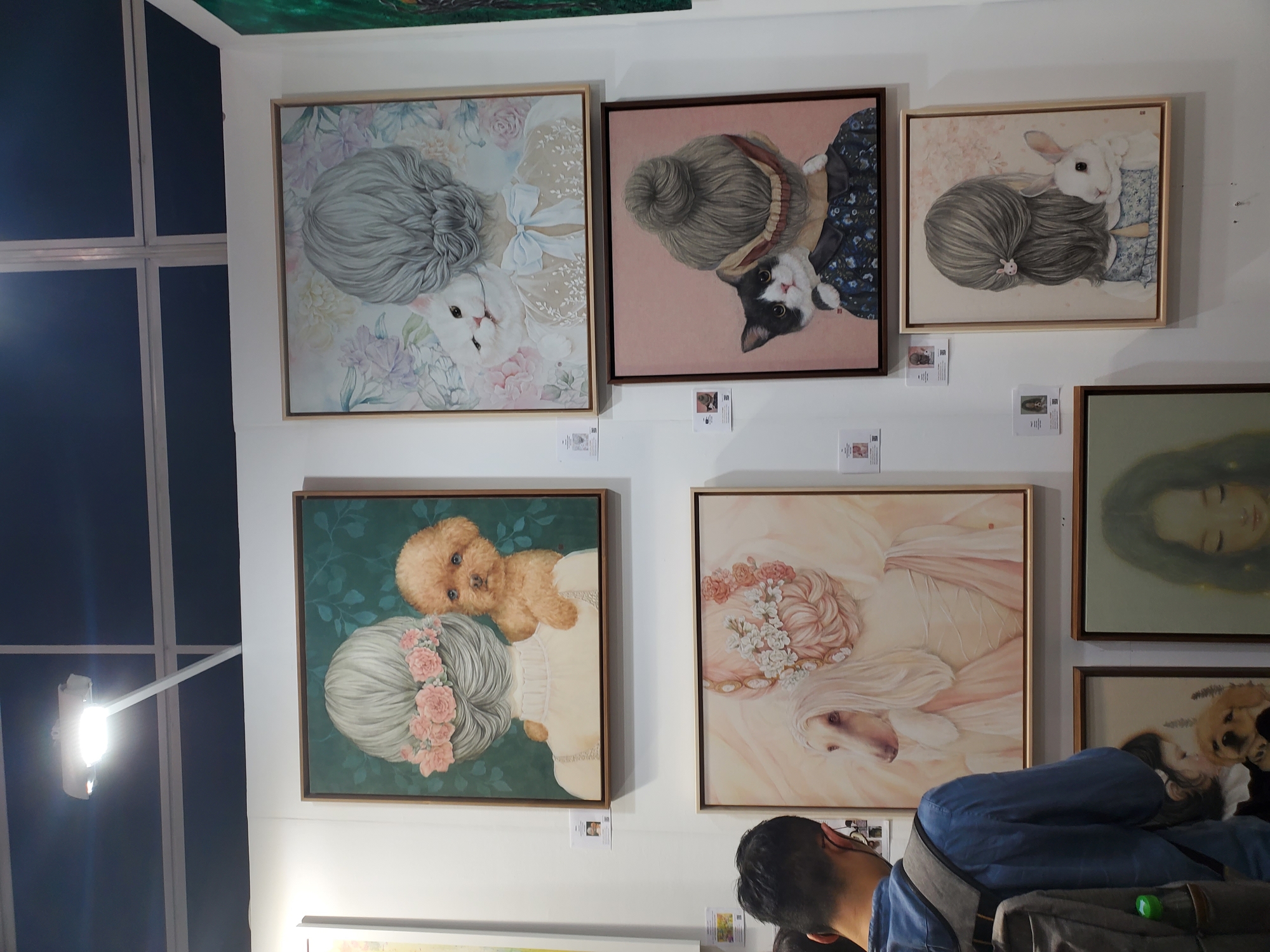 Directly to the right of the entrance at Blink Gallery's booth were Jihae Park's portraits of humans with their cats, dogs, bunnies, and chinchillas. Painted with delicate brushstrokes and soft pastels, the animals welcomed us in.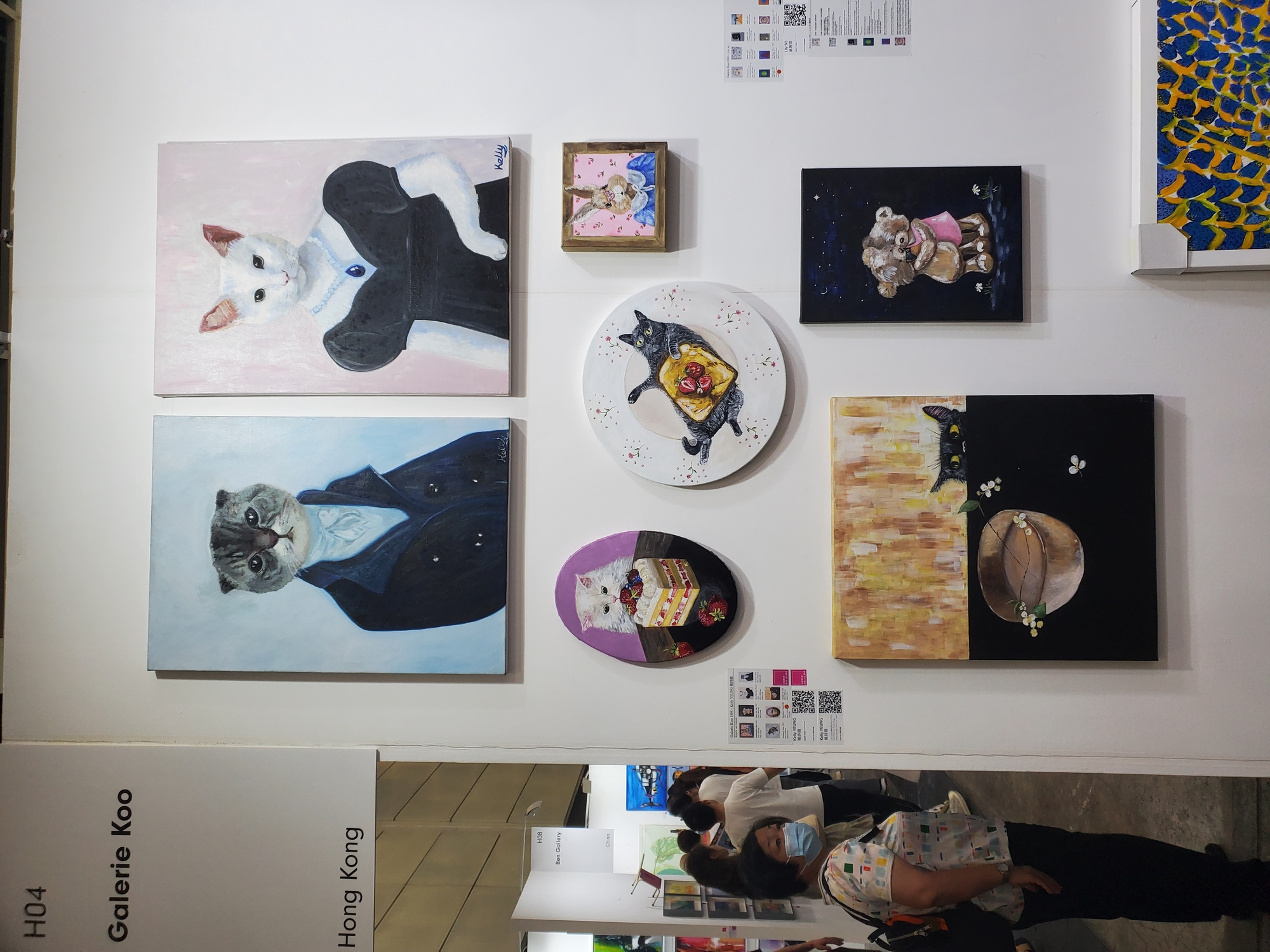 Further along were pet portraits of a different kind, as Galerie Koo presented works from Kelly Yeung. The formal feline portraits, campy cat cuisine, and the mischievous meower in Curious (2022) peeking its nose above the table side-eyeing its owner all drew my attention. The proper portraits of Miss Elizabeth Bennet (2013) and Mr Darcy (2013) encapsulated some of the rather cat-like attitudes of the characters in Purride and Prejudice.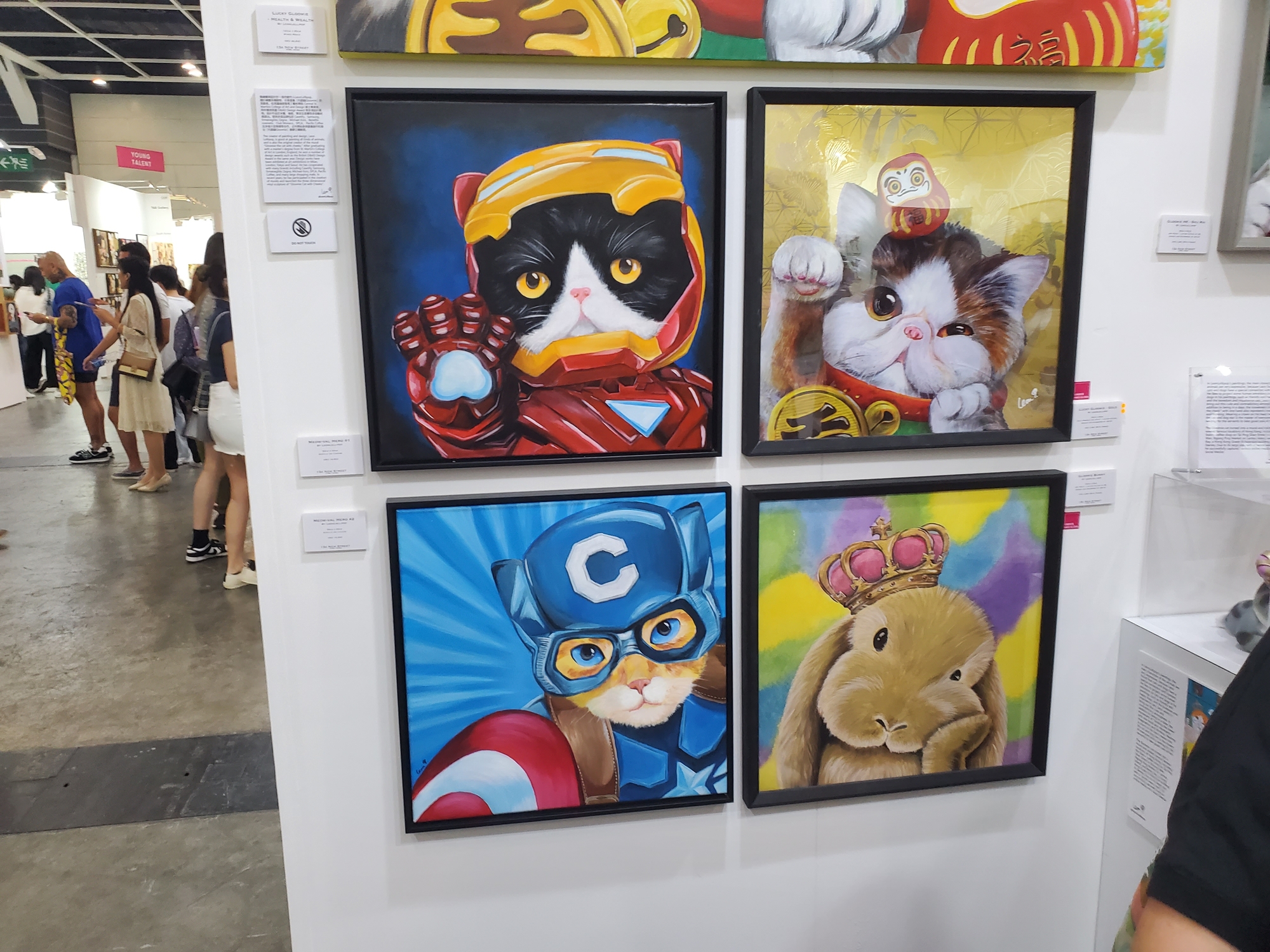 Leon Lollipop's iconic Gloomie and Friends were on view at 13A New Street Gallery's booth. Previously limited to cats resting their head on their paw, Leon described the expansion of his social universe to include rabbits, his hesitance to paint dogs, and presented the set of Marvel heroes-turned into cats, titled Meow-val Hero #1 and Meow-val Hero #2 (both 2022).
Malaysian artist Haron Mokhtar displayed several striking paintings, each with bold, flat foregrounds, skies, and intricately detailed subjects. Of course, the best of which was Malaka House: 3 Cute Cat (2022), which featured prominently three of the dignified species sitting perfectly at the front of the painting, coyly demanding attention. The painting was sold for HKD 8,000 (USD 1,000).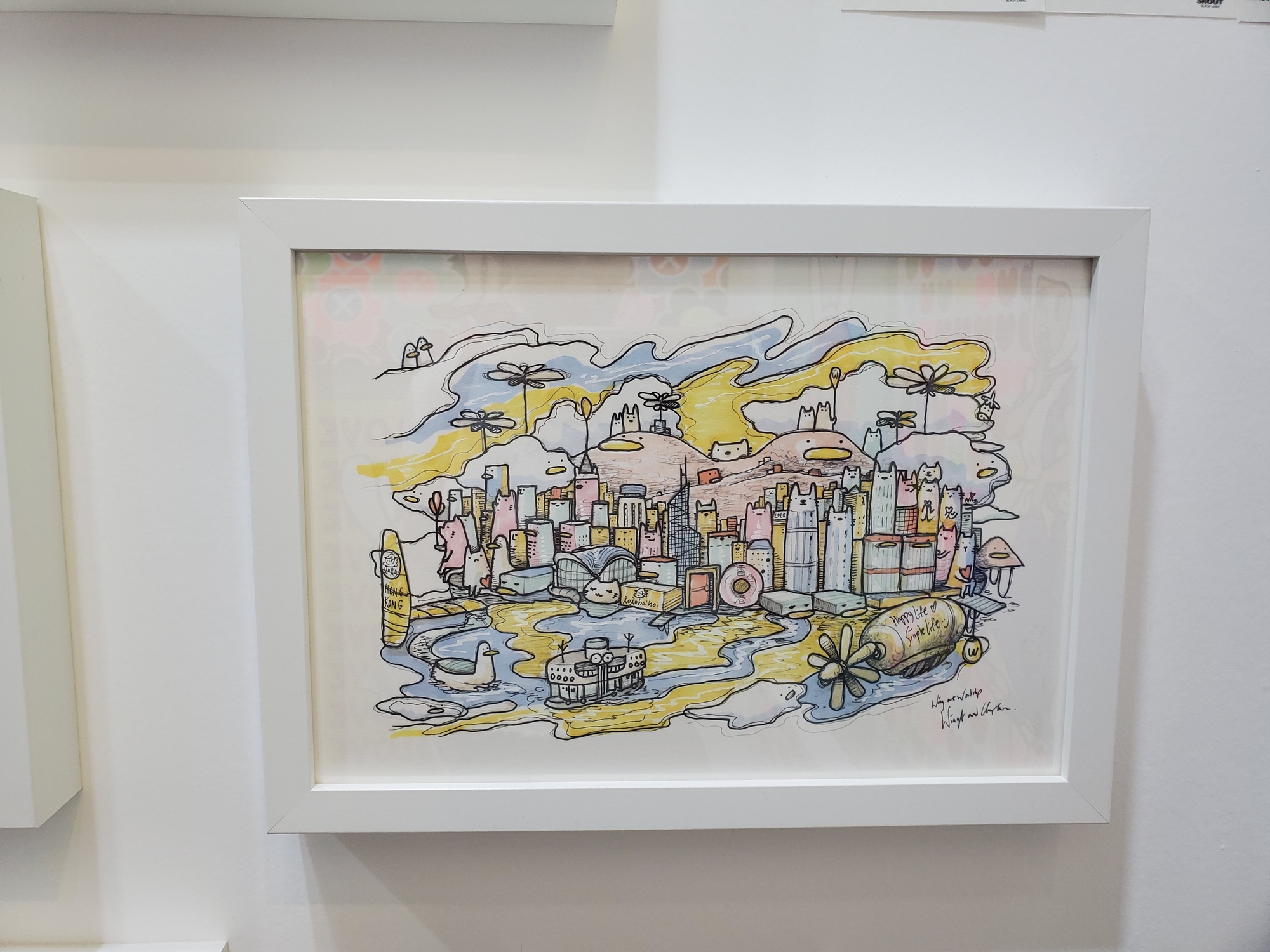 Even Hong Kong's skyline and cityscapes were up for cat-ification as artist pair lolohoihoi's (Wing Lo and Clayton Chau) marker and mixed-media illustrations turned Hong Kong's iconic buildings and landmarks into cats. Cuteness can pop up anywhere, even in a harried place like Hong Kong—after all, anything is paw-sible.
Grace Jefferd is ArtAsiaPacific's assistant editor.
Subscribe to ArtAsiaPacific's free weekly newsletter with all the latest news, reviews, and perspectives, directly to your inbox each Monday.